In the restaurant world, a successful business can depend on more than the right chef and enough funding. The accolades of culinary awards can really boost a restaurant to the top of the food chain. Major awards include Michelin Guide Stars, the James Beard Award, and the Food And Wine Global Taste Makers Award. Local awards are given out by city newspapers and other publications. While there are no Michelin Star restaurants in Ohio, there are a number of other award-winning restaurants. Some of these awards are given out by other publications, and foundations alike. Michelin doesn't cover the Midwest. So, you'll have to trust the other awards within the region that recommend the restaurants on this list as some of the comparable to Michelin Star restaurants in Ohio as a whole.
Keep in mind that awards like James Beard, which has been around since 1991, hold comparable prestige. This is especially true in areas that Michelin doesn't cover. The James Beard Award considers aspects of a restaurant including the technique of the Chef, the ethics and sourcing of the food, the inclusivity of the kitchen, and the personality of the resulting menu. In 2023, a number of Ohio establishments made the semi-final rounds for a couple of major categories. One restaurant was even up for one of the "top restaurants in the United States (via Spectrum News). Award-winning Chefs have moved to Ohio and started their own restaurants. This shows that perhaps the Michelin Star isn't the only award worth working towards. Let's learn more about the best of the best in the state of Ohio for eating!
Mallorca
1390 West 9th St, Cleveland, OH 44113
Mallorca is technically Cleveland's most awarded restaurant, and while none of them are Michelin Stars, they do hold some weight. The Portuguese and Spanish-style steak and seafood restaurant has quite a collection. It holds awards from Cleveland.com, Cleveland Magazine, the Ohio Restaurant Association, TripAdvisor.com, and Wine Spectator Magazine, among others. Owned by Laurie Torres, Mallorca has been a gem of the Cleveland food scene for 26 years and counting.
The dinner menu includes starts like gazpacho, and sopa de ajo. Try their chilled caldo gallego soup with chicken broth, white beans, cooked chorizo, spinach, and potatoes. They offer a variety of zesty seafood dishes including shrimp in a garlic sauce, fried calamari, mussels in tomato picante, and champignon mushrooms stuffed with crab meat. For entrees, try out their lobster ravioli drenched in a white cream sauce, the T-Bone steak, or the seafood casserole. And if you want to really lean into the seafood options, try out the mascarpone and crab-stuffed lobster tails. Mallora also serves lunch and is available to hire for rehearsal dinner festivities.
Mitas
501 Race Street, Cincinnati, OH 45202
Mitas made it into the James Beard seminals for the "Outstanding Restaurant" category. Chef, Jose Salaza holds 6 nominations from the James Beard Foundation, for his work since moving to Cincinnati, Ohio. This tapas bar in the heart of Cincinnati is named for Salazar's Colombian grandmother and brings local farm ingredients right to the table. The dinner menu starts with small bites including marinated vegetables and savory olives. For a sharing option, their paella section is to die for.
There's a whole section for salt-cured meats and delicious cheeses including manchego, jamón serrano, Monte enebro goats milk cheese, and jamón iberico. Vegetable dishes feature goat cheese stuffed peppers, patatas bravas in red sauce, corn fritters with cotija cheese, and jicama and mango salad on a bed of frisée lettuce. Entrees include rock shrimp, cured yellow tail, Spanish octopus, and hominy stew. There's also meat pupusas, tacos, pan con tomato with white anchovies and serrano ham, and confit rabbit leg. If you are able, save room for the dessert pasteles like the spongy tres leches cake, chocolate tart, sweet corn custard, or the summer berry empanadas.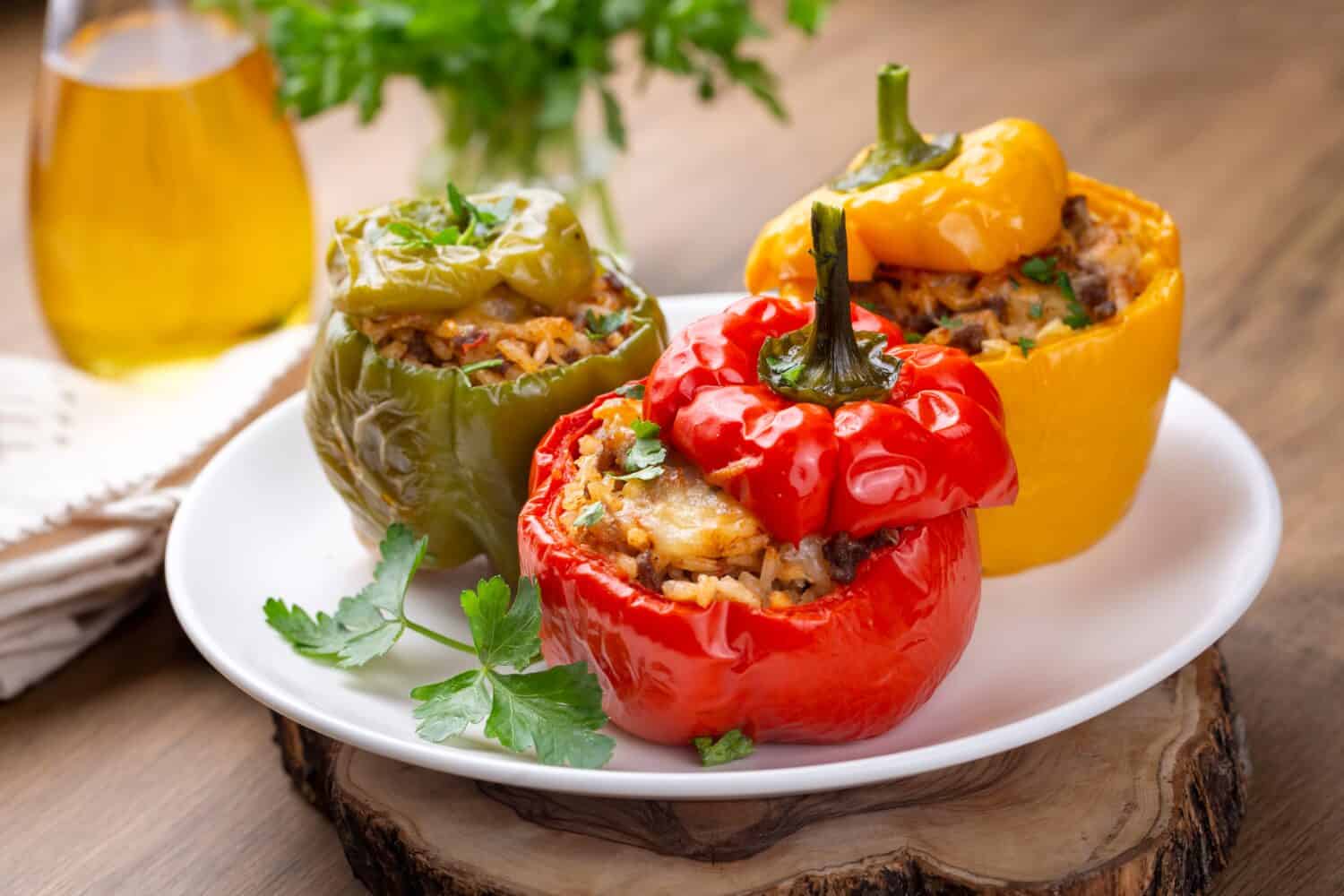 Nolia
1405 Clay Street, Cincinnati, OH 45202
Nolia is another James Beard semifinalist on this list. In 2023, the southern food spot in Cincinnatto was nominated in the "Best New Restaurant" category. Nolia aims to reimagine the Southern classic. Heralded by Chef Jeff Harris who took inspiration from his New Orleans background. Reviews rave about its hospitable interior and candy-store style of Southern decorating. Eat here for an experience that can only be described as nostalgic, comforting, and delicious.
The dinner menu starts off with a raw bar consisting of gulf oysters, marinated crab claws, and crawfish remoulade. Small, sharable plates include sweet skillet cornbread, spiced brussel sports, and crab boulettes with fat aioli. We move on to larger dishes in the form of jerk rabbit, pork belly, sea trout, and lamb steak. For desserts try the cornmeal pudding, classic cheesecake, or a special secret ice cream.
Mid-City
40 East Court St, Cincinnati, OH 45202
Mid-City restaurant is a hip bar and restaurant. This chic establishment is led by Chef Francisco Alfaro. Alfaro was featured in the 2023 James Beard Awards for the "Best Chef" category within the Great Lakes region. Start your Mid-City menu adventure with a griddled baguette and pickled butter, artichoke in chili crisp, or asparagus with salmon roe in a nori ranch dressing. There's a petite steak filet in a bay leaf ramp hollandaise, and the classic mid-city plate with bratwursts, frankfurters, porchetta, potatoes, and sauerkraut. Dessert features a baked Alaska of meringue-topped chocolate cake, with ice cream or a semifreddo with mangos, avocado, honeycomb caramel, and tahini sauce.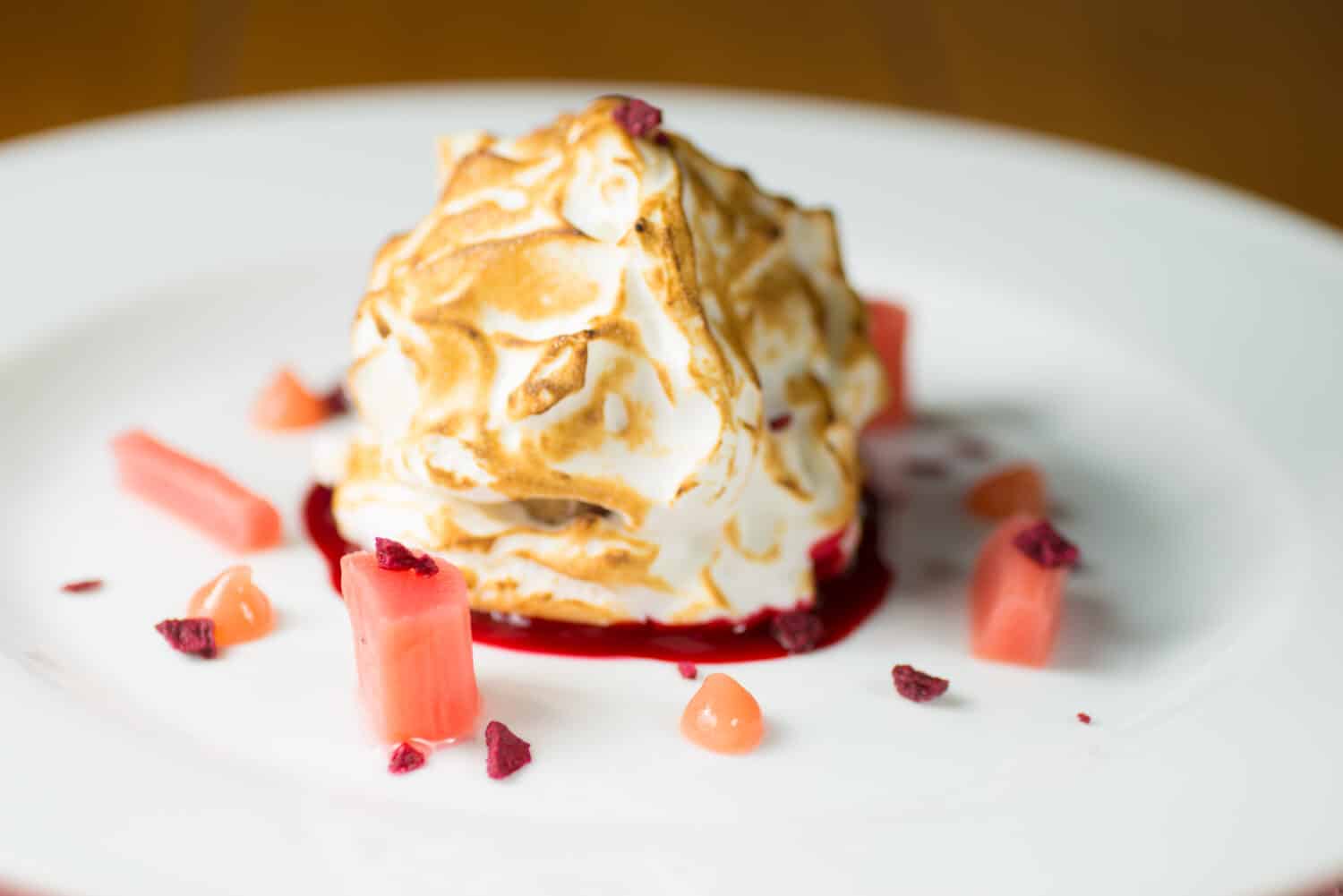 Kiki
5932 Hamilton Ave, Cincinnati, Ohio 45224
Chefs Hideki and Yuko Harada of Kiki in College Hill were nominated for the "Best Chef category of the James Beard 2023 Awards cycle. Kiki serves comforting Japanese home-style cooking with a creative twist of American culinary techniques. Hikedi and Yuko reason that they simply cook the food they'd want to eat, and it paid off with a James Beard nomination. Opened in 2019, Kiki's serves light fare ranging from starter plates to heartier entrees. Try their edamame, seasonal pickles, and house-made kimchi. There's a curry pan, seaweed salad, and vegetable tempura. Move onto the filling pork gyozas or chicken karaage. They have poké bowls, vegetable bowls, daily specials, and seasonal desserts. For being one of the comparable to Michelin Star restaurants in Ohio on this list, Kiki is one of the cheapest!
Little Fish Brewing Co.
8675 Armitage Road, Athens, OH 45701
Chef Becky Clark, of Little Fish Brewing Co., was nominated alongside the previous restaurants for the James Beard Awards "Best Chef" category. Located in both Dayton and Athens, Ohio, Little Fish was started by co-owners Jimmy Stockwell and Sean White. They source their own organic spelt and use organic heirloom corn for their Shagbark Pilsner, and the menu features locally grown veggies and fruit. Chef Clark runs both locations, with a full menu consisting of locally sourced ingredients.
For smaller plates at their Athens location, try their chimi fries with garlic aioli, the charcuterie board, or the street corn. Try their both smoked beet, and classic burgers, pizzas, and desserts made with polenta. Their Dayton location has a slightly fancier entré section with items like catfish and quinoa, with pepitas peppers, coriander cauliflower, and pickled jalapeños, in piri piri sauce. The house-made pasta dish includes patty pan squash with cherry tomatoes in a buerre blanc sauce with lemon and chili flakes.
Chapman's Eat Market
739 South 3rd St., Columbus, OH 43206
Yet another "Best Chef" James Beard nominee, Chef BJ Lieberman of Chapman's Eat Market is bringing the foodies to Columbus, Ohio. The menu features three distinct sections including "shareables," "large plates," and most importantly, the "desserts." Try their sweet tea wings with house-made hot sauce, pickled watermelon with bbq spice. There's General Tso's cauliflower, garlic gambas, smashed cucumbers, or french fries with crème fraîche and white sturgeon caviar. Keep reading and let's learn about the entré selection offered at Chapman's Eat Market.
Larger plates included summer pork with pasta, a miso gazpacho, coffee-brined pork belly, and a patatas bravas dish with cooked flank steak, and smoky tomatoes, in a garlic aioli sauce. There are at least four other dishes that are too mouthwatering to write about, so be sure to check out their menu. And no, we didn't forget about dessert. Pick from a maple hazelnut Budino custard, a flight of seasonal ice creams, or angel food cake with strawberries, lemon yogurt, and mint. You simply can't go wrong.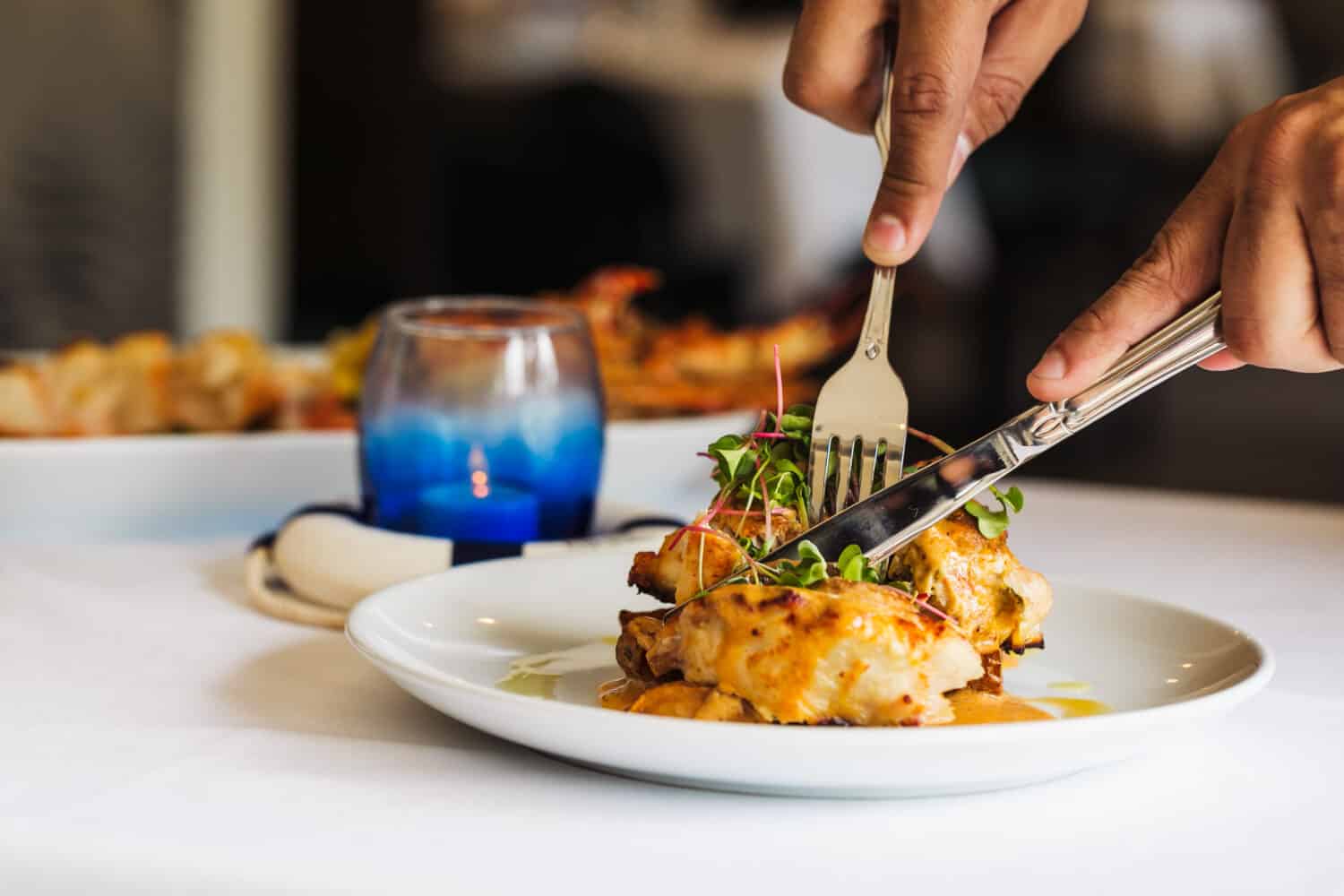 The image featured at the top of this post is ©iStock.com/TraceRouda.