North Carolina has so many things to see and do. However, checking out the Michelin Star restaurants in Charlotte is not one of them. This is not because of the quality of the food or the skill of Charlotte's Chefs. This is because the Michelin Guide doesn't cover Charlotte, North Carolina in the U.S. The Michelin Guide and its three-tier star award system is one of the most well-known culinary awards. However, there are a few other major food awards you should know about. Local magazines, larger publications, and foundations can also give out reviews and honors to the restaurant community. One of these foundations is the James Beard Foundation. These awards honor chefs, restaurants, and restauranteurs for the mission, values, personality, and skill level of a restaurant. There are several categories of the James Beard Award including "best," and "outstanding," chefs as well as the "outstanding hospitality" award.
There are quite a few restaurants in Charlotte that have been nominated at several different levels of the James Beard Awards. Even making it to the semi-final round for James Beard is noteworthy in the culinary awards circuit. Keep on reading to learn about some of the restaurants that have made waves in the community. Many of these have also earned awards in Charlotte, NC. Keep on reading to learn about the deserving of a Michelin Star restaurants in Charlotte, and make your reservations today for some truly amazing types of food.
Leah & Louise
301 Camp Rd, Charlotte, NC 28206
Leah & Louise is a Southern-inspired restaurant under the management of James Beard-nominated Chef, Greg Collier and his wife Subrina. Collier got a nomination as recently as 2023 for the "outstanding chef" category of the awards. Using locally sourced food, Collier's Kitchen refines and updates Southern classic dishes. Start with their chicken skin river chips or the turnip greens with potato puree and apple molasses. There's cornmeal brioche, beef cheek, or mussels in Worcestershire sauce. They have a slow-roasted cabbage doused in pepper honey and turkey-cooked grits.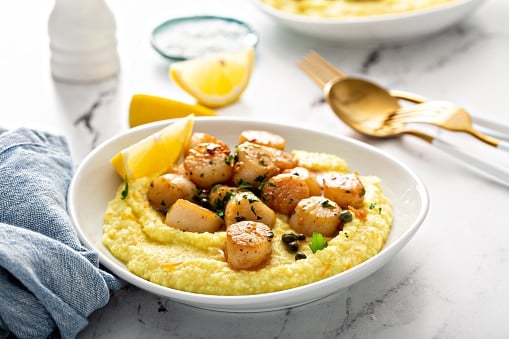 Mains include pan-seared catfish, and local rabbit and duck dishes. Try their brined pheasant with chestnut polenta in a glaze of persimmons. And don't forget the dessert! Pick from items like custard with shaved white chocolate and floral meringue, or cornmeal poundcake with a seasonal fruit compote. In honor of their community ties, Leah & Louise offers a "pay what you can" option. There is a special community dish full of delicious options for those who can't afford full-priced meals at Leah & Louise.
Salud Cerveceria
3306 N Davidson St., Charlotte, NC 28205
This modern bar food establishment got a James Beard nomination in the "outstanding bar" category. The Salud Cerveceria menu is a lovely combination of powerful flavors and comforting recipes. For breakfast, sample their batter-dipped French toast with homemade syrup. There's also a delicious breakfast crunch wrap with melting cheddar, crema, and pico de Gallo, wrapped in a crunchy corn tortilla. And that's only a few of the many great breakfast opinions.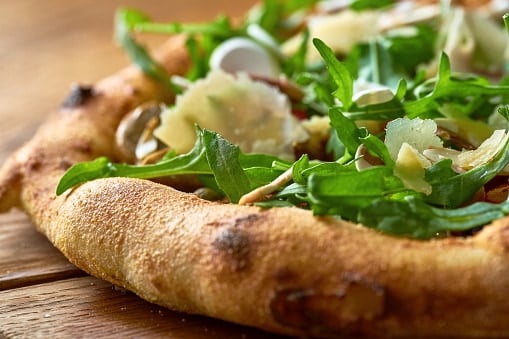 The dinner menu features battered cauliflower and greens with sides of prosciutto, pepperoni, meatballs, or grilled chicken options. They have a number of wood-fired flatbreads and sandwiches. Finally, leave room for pastries and desserts the likes of cheesecake, cookies, fruit tarts, tres leches cake, and a savory tomato pie.
Counter
2001 West Morehead Suite D, Charlotte, NC 28208
Counter, is a fine dining tasting menu restaurant operated by Chef Sam Hart. Chef Hart got a nomination in the regional "best chef" category in the 2023 James Beard Awards. Located on the Westside of Charlotte, the tasting menu is one of the pricier options on this list. 10 courses will run you around $175 per person, and up to $235 for an additional 4 courses. Add in wine pairings and the whole night could cost you up to $500+ per person (via Eater).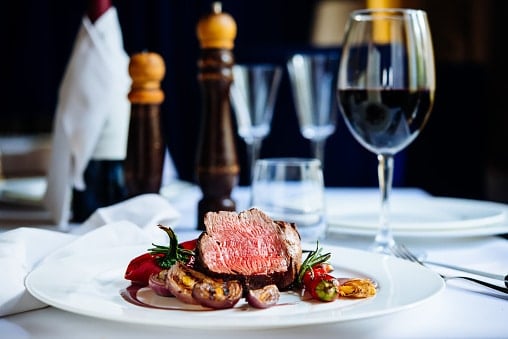 The menu is set up like a story. Detailed planning goes into the tastes, sounds, and emotions behind the food on the seasonal menus. Some of the previous themes included a menu with ingredients entirely from North Carolina, Color, and a menu with all the dishes made in tribute to Pink Floyd's album. The Wall. Check out their website for details of their previous menus. All of the menus are beautifully designed. Check out the artistic features like a crossword of ingredients, or the entertaining wordfinder puzzles. There's also original menu art, and more.
Biblio
2001 West Morehead St Suite B, Charlotte, NC 28208
Biblio is Chef Sam Hart's second venture in Charlotte. Located right next to Counter, Biblio offers tapas-style dinners with a great selection of fine wine pairings. Enjoy over 500 wines with all kinds of vintages, under the guidance of a highly qualified Sommelier. Chef Hart's à la carte menu features items that showcase the bounty of local produce, game, and ingredients.
Pick from two kinds of dining experiences to choose from at Biblio. The first menu experience is called "the blind". Taste tapas that are created especially for you and pair these with wines of your choice ($75 per person). The second is "the storyteller," where you can enjoy five full courses to go with five wines of your choosing ($185 – $350/per person). Chef Sam Hart's restaurants won the Wine Spectator's Restaurant Awards for "best of award of excellence." This award is given to restaurants that showcase breadth and dedication to wines from all around the world, with an excellent environment of service and passion for wine tasting.
Ever Andalo
3116 North Davidson St., Charlotte, NC 28205
Ever Andalo is owned by Jeff Tonidandel & Jamie Brown who were inspired by their Italian heritage to create a menu that includes more than six homemade types of pasta. They also have shared plates of classic Italian recipes. Try their freshly baked focaccia with housemade ricotta, and snacks like toasted olives, hazelnuts, and marinated white anchovies. There are raw and roasted oysters, and crudo, as well as a couple of fresh salads that might just knock your socks off. Try their grilled octopus, fried artichokes, branzino, chicken, and lamb chop dishes. As for the pasta options, enjoy spaghetti with creamed zucchini, tortellini with porcini cream, cavatelli with pork sausage, bucatini, farrotto, and more. Desserts feature flavored cannolis, orange olive oil cake, and tiramisu. Pair these with some great wines.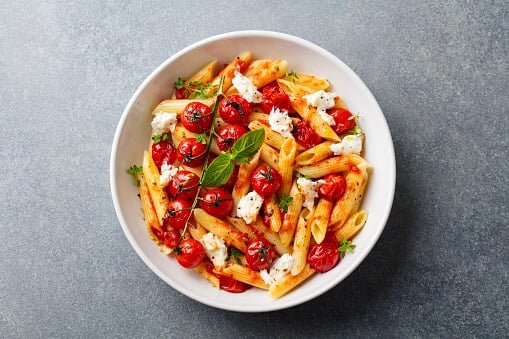 Lang Van
3019 Shamrock Drive, Charlotte, NC 28215
Lang Van is a beloved restaurant in the Charlotte community. Owned and run by the Nguyen family, Lang Vang Vietnamese restaurant is a pillar of the community food scene. So much so that they received charitable financial support from locals during the pandemic just to ensure it would stay open. And stay open it has, so take your pick from some traditional Vietnamese, and nuanced menu items.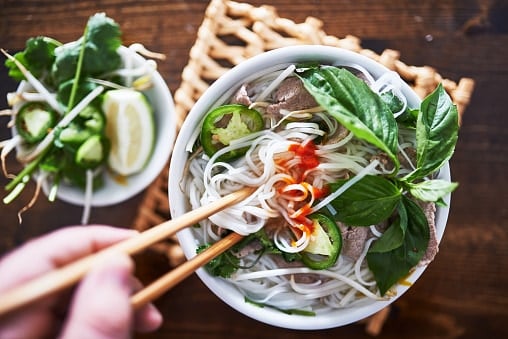 Pick from a core of pho soups, spring and summer fresh rolls, veggie dishes, fried rice, and both vermicelli and flat noodle options. Eater recommends the banh xeo yellow-curry pancakes and the quail.
Letty's
2121 Shamrock Drive Charlotte, NC 28205
Of all of the restaurants on this list, Letty's takes the cake for classic Southern comfort food. This restaurant is located in the Eastway Drive plaza of Charlotte. Try Letty's famous pimento cheese hamburger. or their honey pecan chicken, and savory creole shrimp. Pick from a number of classically delicious sandwich options, as well as fritters, buffalo balls, bayou-smoked pasta, and country-fried chicken. Side options include veggies, potato wedges, mac & cheese, fried okra, rice pilaf, cole slaw, and crinkle-cut fries.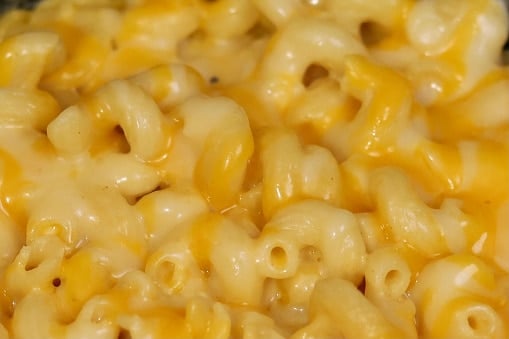 The image featured at the top of this post is ©Kevin Ruck/Shutterstock.com.