Stars are no stranger to the great state of Texas, however, it is one state that the Michelin Guide does not cover. This means that while there are no Michelin Star restaurants in the state of Texas, there are other awards and some great restaurants that very much deserve recognition. One such award program is sponsored by the James Beard Foundation. Named for the culinary icon, James Beard, these awards honor chefs, restaurants, and owners whose passion, community engagement, and values shine through in the food that they share with the world. These awards have been around since 1991, and serve many areas that the Michelin guide both does and does not cover. The state of Texas has had over 60+ nominees in the last two years alone for James Beard Award categories, not to mention the winners.
In 2023, a local Texan Chef took home the "best chef" in the region's category. In 2022, a local taqueria was awarded the emerging chef award. Even a nomination alone can boost a restaurant into the sphere of the culinary elite. So, overall the great state of Texas has lots going for it in terms of nominated restaurants and wonderful dining experiences. Let's learn more about some of the deserving of a Michelin Star restaurants in Texas.
Street To Kitchen
6501 Harrisburg Boulevard, Houston, Texas 77011
This Thai eatery offers dine-in, take-out, and drive-through options. Street To Kitchen's Chef Benchawan Jabthong Painter was the winner in the "best chef" category for the state of Texas at the 2023 James Beard Awards. There's a lunch menu and a dinner menu with delightful bites like green curry, Tom Yum soup, Pad Se Yew, and garlic veggies. The dinner menu includes larger mains the likes of laarb, drunken noodles, curried chicken, and stir-fried Thai-basil beef. Texas Monthly recommends the dine-in kanom jeeb pork dumplings, with chicken wings and crispy rice, and the green curry with creamy coconut broth. Order a side of roti to soak up the savory leftovers, and enjoy your Street To Kitchen experience.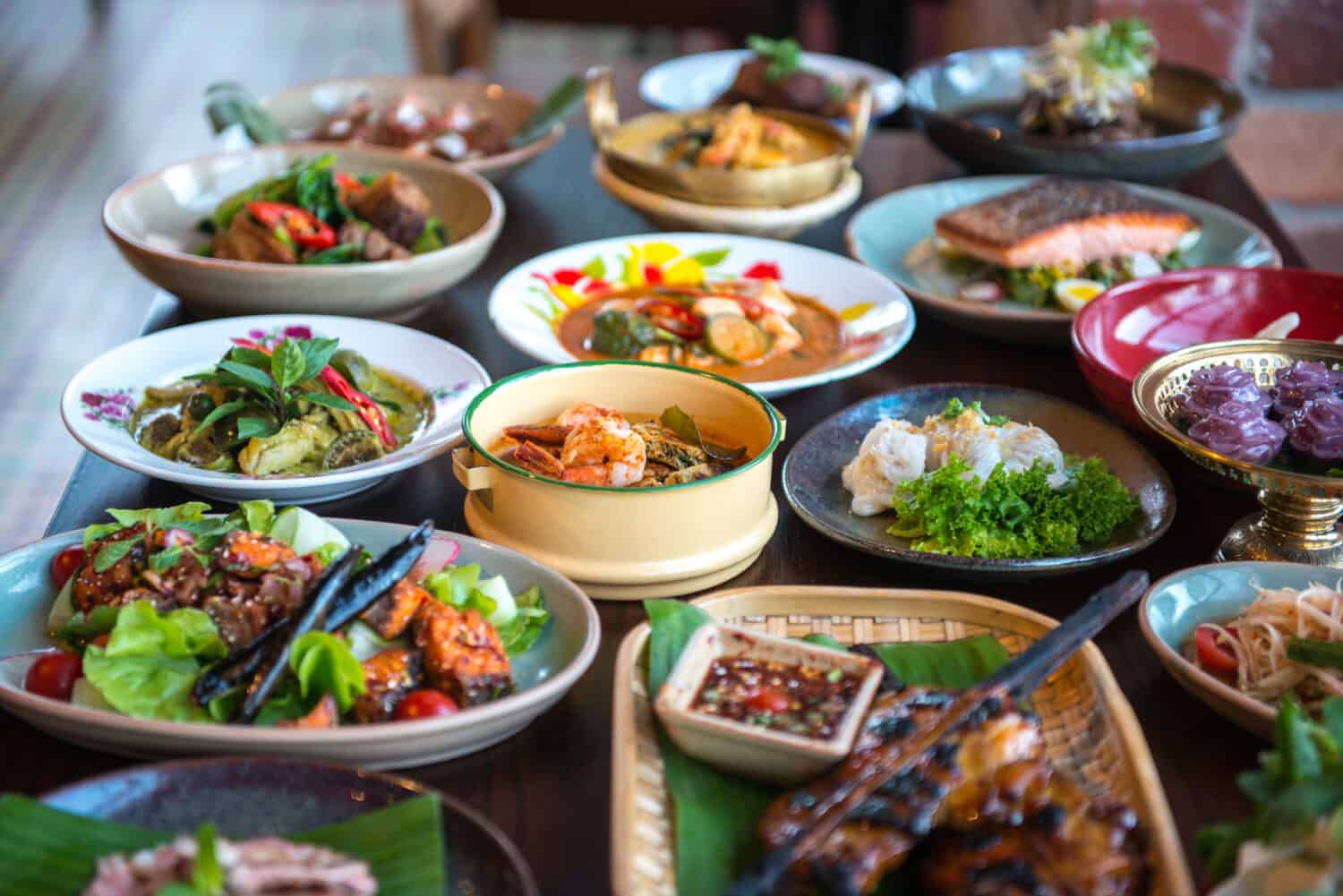 The Jerk Shack
10234 TX-151 Suite 103, San Antonio, Texas 78251
The Jerk Shack is an artisanal Caribbean cuisine spot located in San Antonio, Texas. The great mind behind the Carribean mastery Nicola Blaque was also a semi-finalist for the regional "best chef" award in the 2023 James Beard categories. Launched in 2018, Blaque opened The Jerk Shack following a stint in the army and schooling at the Culinary Institute of America. The popular menu items include 3 piece fried or jerk chicken and savory beef patty pastries. There are fried-green tomatoes, and fried plantains, as well as a special of slow-braised oxtails available only on weekends. Enjoy their weekly shrimp and grits, jerk egg rolls, and curried chicken. There are also lots of combos for purchase. And don't miss out on the coco honey butter rolls. You simply can't go wrong at the Jerk Shack.
Nixta Taqueria
2512 East 12th Street, Austin, Texas 78702
Nixta Taqueria's Chef Edgar Rico was the recipient of the James Beard "emerging chef" Award in 2022. Nixta aims to engage and educate its community through beautifully prepared food. They use family recipes to form delicious corn tortillas, tacos, tostadas, and tasty treats all around. Nixta Taqueria is in a small space with a big culinary presence. The crew works on one 8-inch flat-top grill and fills hundreds of taco orders throughout the day. Let's take a look at some of the food offered at Nixta Taqueria.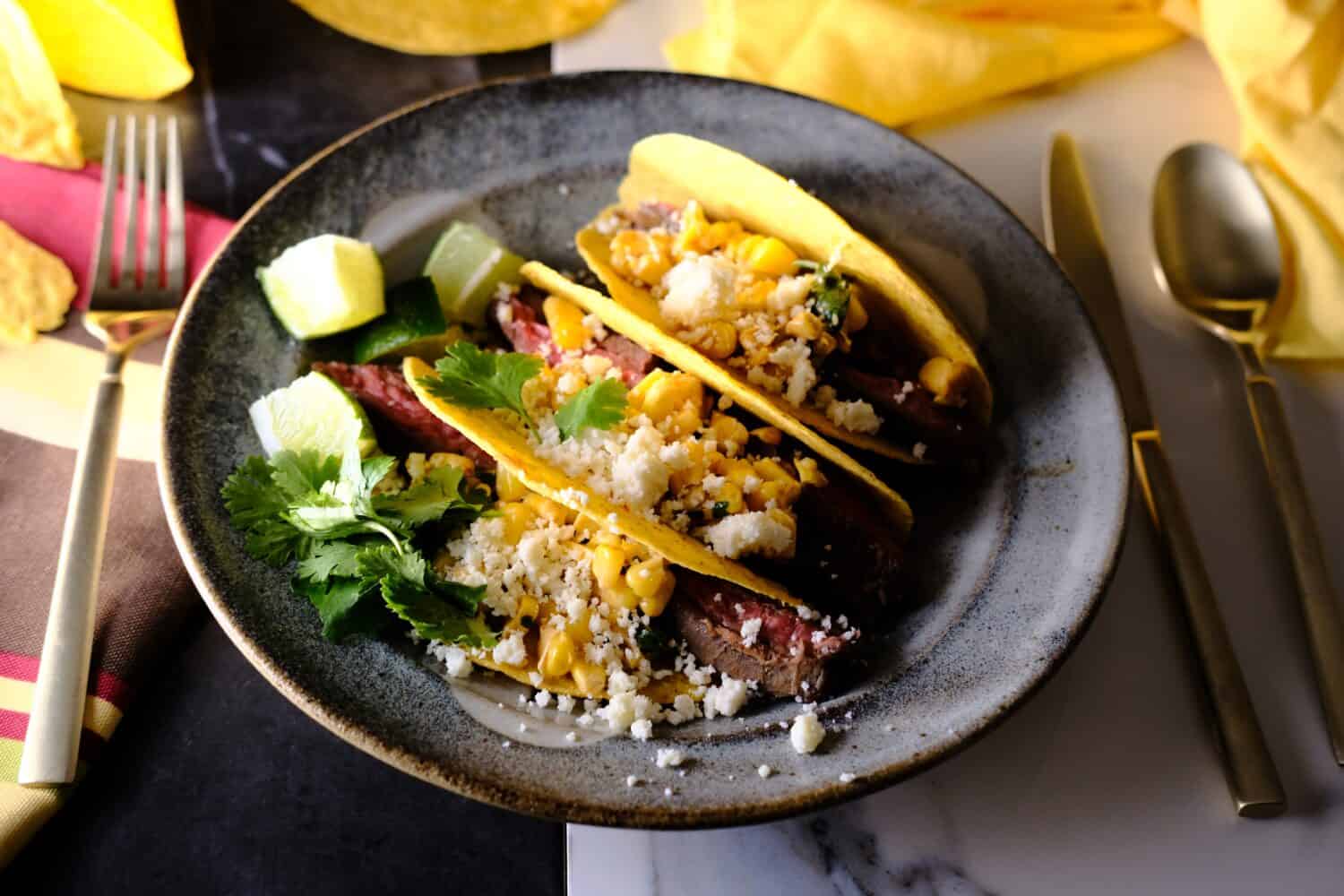 For starters there are chips and dips, try their dairy-free cashew fresca, melon salad, and a salsa flight. Tacos include classic beans and cheese, cauliflower, duck carnitas, and a beef tartare tostada. Seasonal dishes feature a carrot tostada, with whipped herb ricotta, Thai basil, sumac honey, pecans, and dates. If it's there, be sure to try the masa tempura summer squash which comes with horseradish aioli, confit cherry tomatoes, pickled corn, and toasted sesame seeds. Nixta also has postres, and breakfast items well worth checking out when you stop at this deserving of a Michelin Star restaurant in Texas.
Canje
1914 East 6th Street suite c, Austin, TX 78702
Canje, owned by Chef Tavel Bristol-Joseph is a new-age Caribbean restaurant. Britsol-Joseph was also in the semi-finalists for "best chef" of Texas in the 2023 James Beard Awards season. Canje is the name of the Canje Pheasant, the national bird of Guyana which is where Britsol-Joseph hails from. Ingredients are locally sourced and utilized in traditional recipes ranging from the islands of Jamaica to Puerto Rico.
The menu features starters like plantain chips with mango hot sauce, coconut lime aioli, smoked avocado escabeche, and shrimp and octopus plates. Try the striped bass with okra, the curry wagyu beef, or the wild boar pepper pot. Sides include roti, golden rice, texas greens, and sweet plantains. Save room for desserts like dark chocolate, passion fruit, puffed rice ice cream, pineapple upside-down cake, flan de elote, or rum punch sorbet.
Distant Relatives
Distant Relatives restaurant is a "modern African-American" barbeque joint led by Chef Damien Brockway. Brockway was up for the regional "best chef" category in the James Beard 2023 awards. Offering dine-in, take-out, and drive-through, Distant Relatives offers seasonal ingredients for their local recipes and classic barbeque goodies. The menu is centered around meats, sandwiches, sides, and snacks. Enjoy their pork spare ribs with washed onion, or tamarind molasses pulled pork. Brisket sandwiches come with kohlrabi slaw and chili sauce. Get a side of black-eyed-peas, or collard greens, and snack on some berbere spiced pickled carrots, or smokey, crunchy peanuts.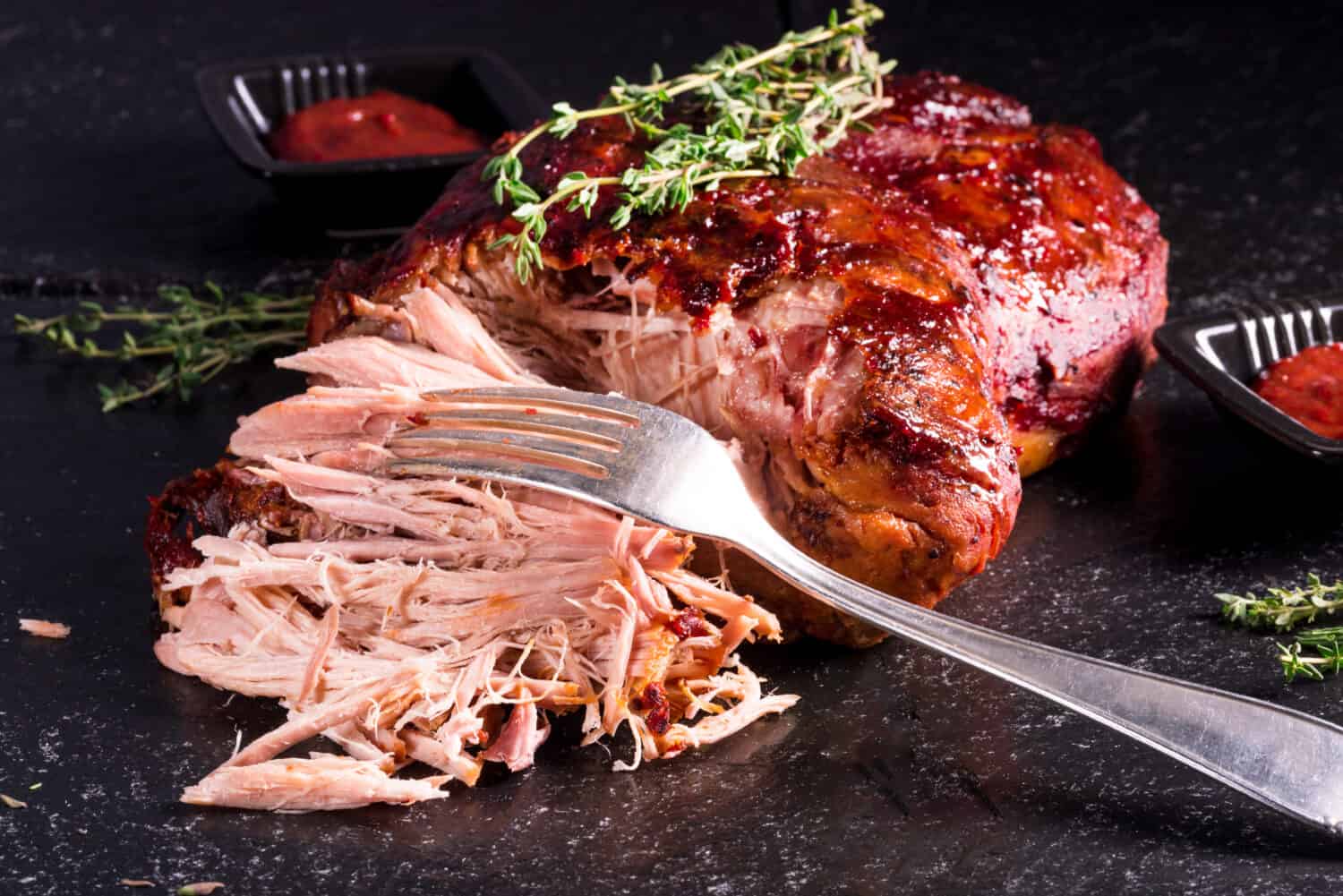 Sandwich Hag
1902 Botham Jean Blvd, Dallas, Texas 75215
Don't let the name fool you, Sandwich Hag will only bring you smiles. This Vietnamese restaurant is led by Chef Reye Duong. Duong was a nominee in the 2023 James Beard regional "best chef" category. Inspired by working in the kitchen with her mother, Chef Duog aims to bring people together over delicious food in an inclusive and fun space to cook. As the name may suggest, it's a sandwich-focused menu, but wait until you hear about some of these sandwiches. Take your pick from chicken, veggies, fried egg, sausage, ginger tofu, or a grilled pork báhn mí. Try the Chef's Special fried egg rolls or the Taiwanese kolache pork sausage. There's also an array of sweet treats including chocolate cake, oatmeal pie, strawberry rice crispy treats, and a moist almond sponge cake.
KG BBQ
3108 Manor Road, Austin, Texas 78723
KG BBQ was started by Chef Kareem El-Ghayesh after he left Cairo. He moved to Austin in 2016 with the goal to open a place that combined the flavors of his home country with the tradition of good ol' Texas BBQ. In 2023, Chef El-Ghayesh was included in the regional "best chef" semifinalists for the James Beard Awards. KG BBQ offers special event catering, and a full menu for dine-in, and take-out options.
Pick between classic bbq meats and wraps and bowl options. Try their smoked brisket, pomegranate glazed pork ribs, smoked lamb chops, sumac, or cinnamon-rubbed lamb shoulder. There are also a few chicken dishes. Classic brisket gets combined with the Middle East in KG BBQ's rice bowls. These come with tahini, cinnamon roasted nuts with pomegranate seeds, or even shwarma sauce. For dessert, get some cardamom and pistachio rice pudding with mascarpone whip. Or try their Oum Ali, an Egyptian bread pudding with puff pastry, milk, spices, and nuts. This place definitely should be one of the Michelin Star restaurants in Texas, that is, if they had them. Good thing it was recognized by James Beard already.
Other James Beard nominees that deserve a place on this, already very long, list include Goldee's Barbecue, the Curry Boys BBQ, Gatlin's BBQ, Molino Olōyō, and El Charlatan. Check them out on the James Beard semifinalist list here.
The image featured at the top of this post is ©f11photo/Shutterstock.com.