Minnesota is known for its chilly winters, and many, many lakes. It is not, however, known for its Michelin stars as there are currently no Michelin Star restaurants in Minnesota. This is not due to a lack of worthwhile dining experiences. While the Michelin Guide covers specific parts of the U.S., Canada, Europe, and Asia, it has not expanded to the land of 10,000 lakes. And despite the Michelin Guide's weight in the culinary world, there are other prominent awards. The James Beard Award offers nominations in categories including regional "best chef," and "outstanding restaurant," awards. And local publications and national publications will often rank exemplary restaurants annually or review them upon opening.
There are quite a few twin cities restaurants that have made it onto the shortlist for the James Beard Awards. The ones included in this article were featured in the 2023 awards cycle. In recent years, James Beard expanded its awards criteria to ensure they were featuring a more diverse sampling of the restaurant world. They also consider the mission and values of the restaurant and the inclusivity of the kitchen. James Beard Awards encapsulate much more than the personality and presentation of the food. So, while there are no Michelin Star restaurants in Minnesota, the ones that have been named to James Beard lists are well worth the visit on your next foodie trip through the state of Minnesota. 
Myriel
470 Cleveland Avenue South, St Paul, MN 55105
Myriel's chef Karyn Tomlinson received a nomination in the 2023 James Beard Awards for the regional "best chef" category. The Myriel team emphasizes hospitality and community-based ingredient choices. They partner with local farmers, and vendors to ensure the menu is full of Minnesota goodness. Their bakery items, preserves, and charcuterie offerings are created in-house. Due to the seasonal nature of their ingredients, the menu changes quite often. Sometimes it changes daily. The Myriel team works to provide a unique and nuanced experience of traditional and creative dishes during your experience.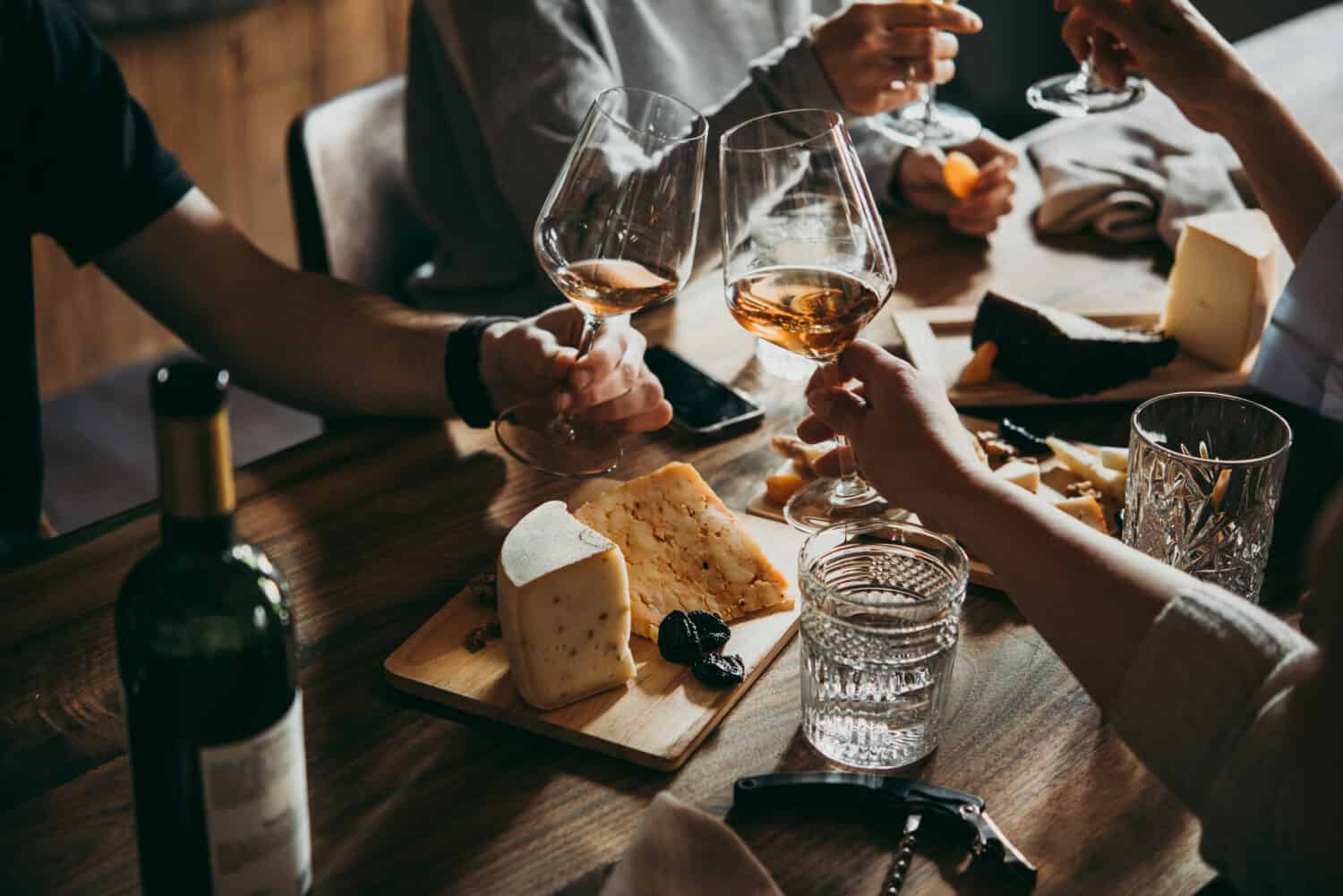 The à la carte menu peaks at $29. They offer a variety of vegetable dishes, some starch-based offerings, and three protein options. In alignment with their community values, Myriel utilizes whole-animal butchery in the creation of their charcuterie, and main dish proteins. While that's all the information the website will provide, a trip to Saint Paul Minnesota should clear your questions right up.
Union Hmong Kitchen
520 N 4th St Ste 4, Minneapolis, MN 55401
Chef Yia Vang of Union Hmong Kitchen made it on the list of finalists for the regional "best chef award" in the 2022 James Beard Awards. He also made it to the semifinals in the most recent awards cycle for this category. Union Hmong Kitchen, which opened in 2022, made it to the semifinals for the "best new restaurant" category. That's three major nominations in just a few years and quite a big deal. No wonder this restaurant might be one of the deserving of a Michelin star restaurants in Minnesota if Michelin ever comes to the Midwest of the U.S.
There are two locations in Minneapolis, the original North Loop location and the new Lake Street location. While the menu differs slightly between the two, the general gist is the same. Union Hmong Kitchen focuses on traditional Southeast Asian cuisine and flavorings. This includes cuisine from parts of Laos, Vietnam, and Thailand. A meal at Union Hmong Kitchen aims to educate and inspire with the history of this fantastic, and flavorful cuisine.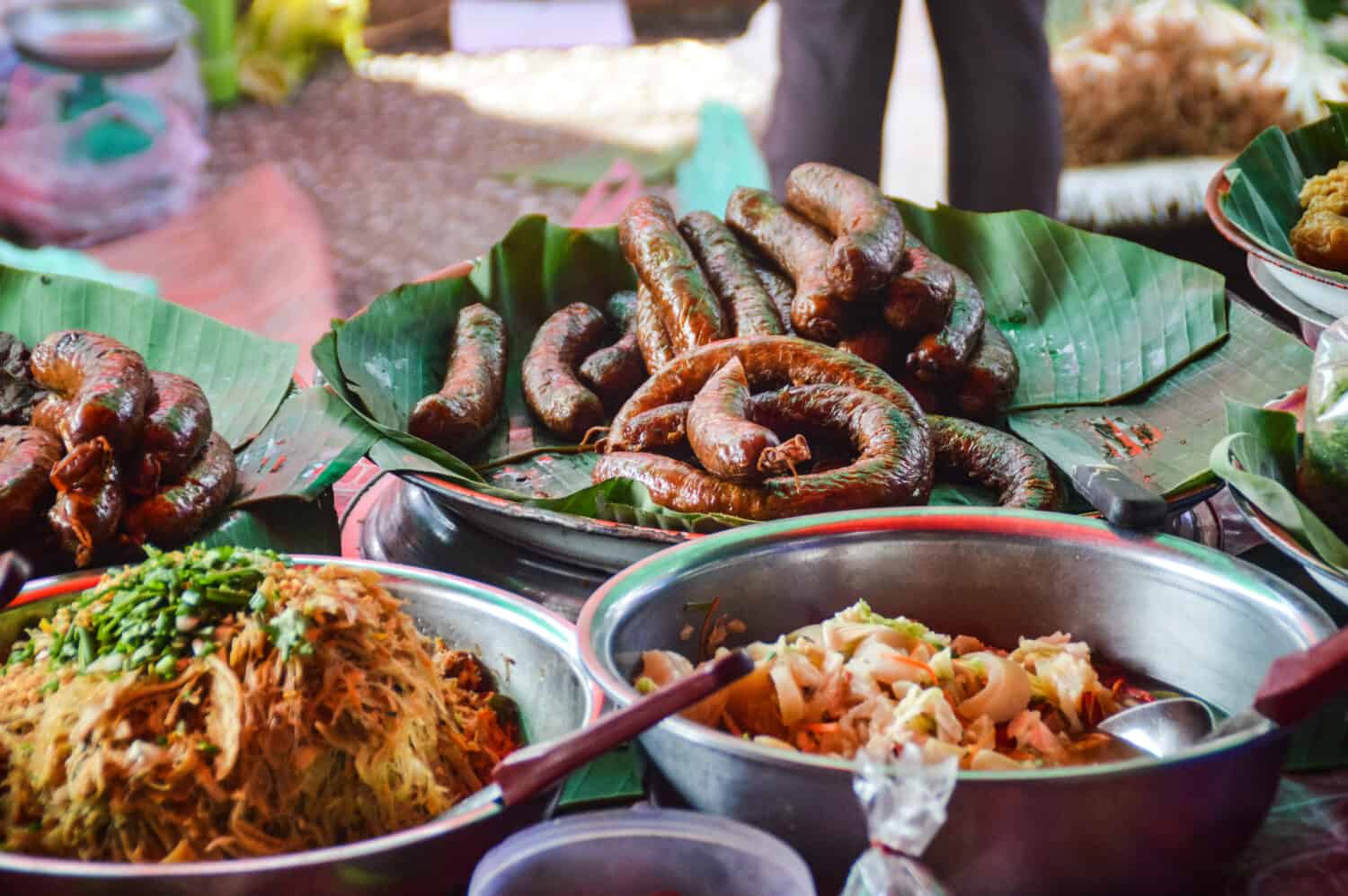 Try main menu dishes like pork belly, Hmong sausage, and crispy chicken legs with ginger, lemongrass, and scallion dressing. Sides include taro chips, chilled rice noodles, and a charred vegetable salad. There's a special whole fried fish with purple sticky rice, tamarind crab sauce, toasted peanuts, and fermented radishes. Save room for their tapioca pudding with toasted coconut and fresh pineapple.
Travail Kitchen & Amusements
4134 Hubbard Avenue North, Robbinsdale, MN 55422
The Travail Kitchen & Amusants has received multiple James Beard nominations throughout the years. Both of its chefs Bob Gerken, James Winberg, and Mike Brown received nominations in the regional "best chef" category between 2012-2017. The team of these three chefs fosters an environment of culinary creativity for an elaborate tasting menu. Taking inspiration from French cuisine, and using local ingredients that showcase the bounty of Minnesota, this restaurant is absolutely one of the deserving of a Michelin Star restaurant in Minnesota. We also featured this restaurant on our list of 7 Restaurants Worthy of Michelin Status. Let's take a look at this famous tasting menu.
The tasting menu is seasonal and therefore changes quite frequently. Their sample summer menu is available online and features an array of delicate starters, heartier mains, and delicious desserts. Start off with smoked salmon with fava beans and caviar, and a foie gras dish with cherries and pistachio. There are tomatoes with herb tapioca, watermelon with mint and yogurt, stuffed saffron zucchini blossoms, and eloté. Try their roasted chicken with truffle mousseline, asparagus, and mushrooms, bacon with chorizo, mole and beets, and steak with a creamy eggplant pureé. Their current dessert offerings feature rhubarb-drizzled coconut ice cream, and a lemon cake with strawberries, basil, and whipped cream. 
Khâluna
4000 Lyndale Avenue South, Minneapolis, MN 55409
Khâluna's chef Ann Ahmed made it to the semifinals for regional "best chef," in the 2023 James Beard Awards (via Eater). This Laotian eatery showcases the traditional and colorful food of Southeast Asia. Ingredients are both imported to support market goods and imports, and the restaurant also hosts cooking classes and a hand-crafted goods shop. They offer brunch, dinner, and a wine menu, for the sake of this list we'll do a deeper dive into their dinner menu offerings.
The menu is separated into small plates, chilled plates, entrées, and numerous sides. Start off with their tempura fried Thai basil wings in a signature dry rub, shrimp rolls, chicken samosas, and sakoo shiitake mushrooms with crimini, pickled radish, and tapioca pearls. They serve puffed twice with banana blossoms and smoked salmon, tropical fruit salad with fish sauce, a rainbow rice dish, and a pineapple noodle dish with shrimp, pineapple, coconut milk, Thai chilis, green mangos, and shrimp flakes.
Meats include dried ginger sesame beef, Malaysian curry broth, and bucatini with squid, scallops, tobiko, and tom yum ragout. There's whole red snapper, duck laab, and duck confit fried rice. Try their striped bass, pan-seared chicken, and veggie yellow curry with butternut squash and coconut cream. Dress up your dinner with roasted tomatoes, mushrooms, jasmine rice, and sticky rice.
Hai Hai
2121 University Avenue NE, Minneapolis, MN 55418
Hai Hai is gem of Minneapolis, serving Southeast Asian street food in the reclaimed 22nd Avenue Station building. Its' chef, Christina Nguyen, was up for the regional "best chef" award during the 2023 James Beard cycle. Hai Hai showcases both classic recipes, and lesser-known regional dishes, all of which are flavored with the bold and colorful spices of traditional Southeast Asian cuisine. Enjoy shareable dishes in their trendy bar setting, or outdoors on the patio. As their website says, "Come say hai."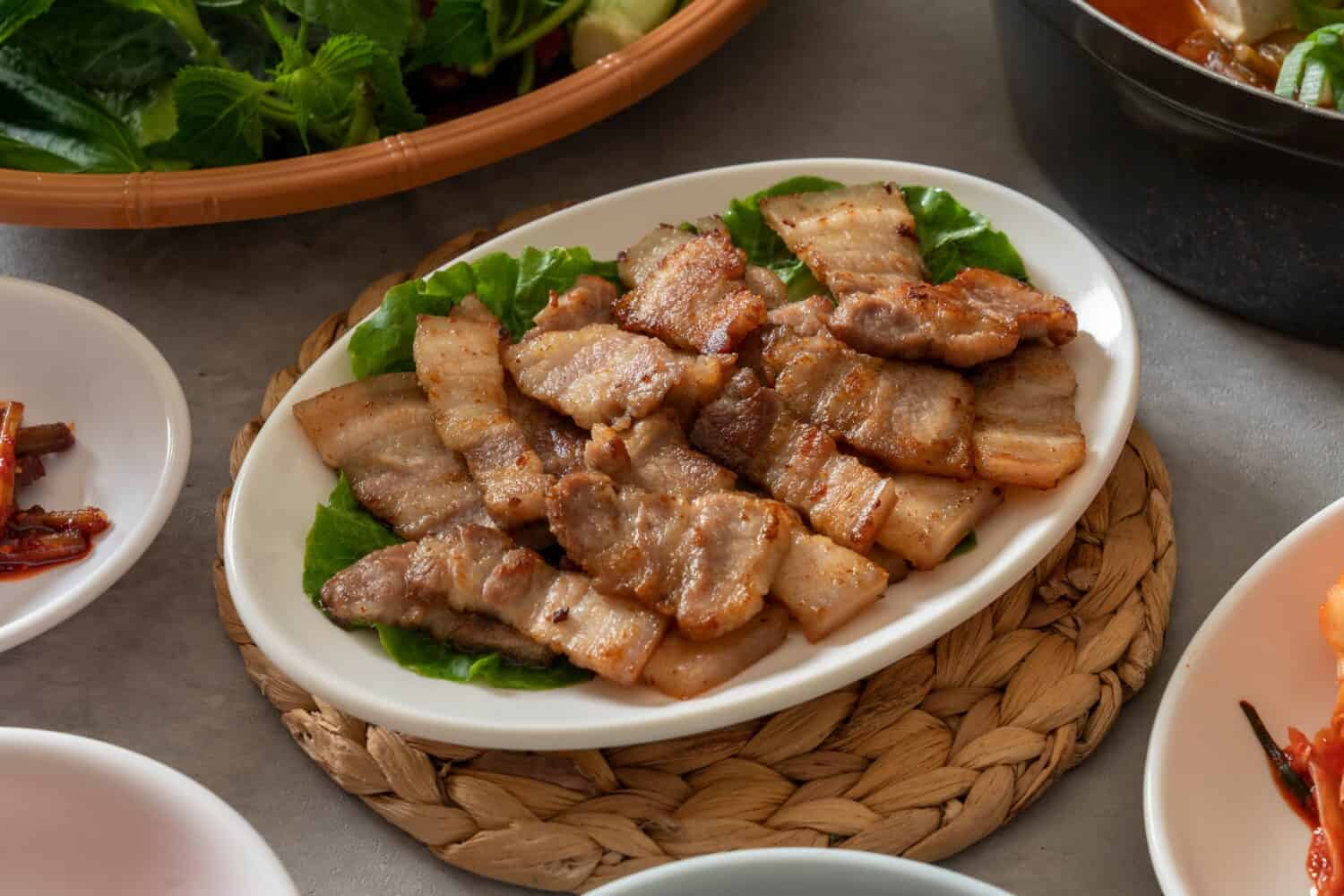 The menu features snacks and starters the likes of classic spring rolls, pork ribs, mushrooms in lime, chili salt, and water fern cakes with nuoc cham (GF). There are fried boiled eggs, in a tamarind, palm sugar glaze, and coconut shrimp toast with scallions and chili jam. Enjoy their Thai banana blossom salad with puffed rice and a side of pork belly, fried brussel sprouts, and hamachi ceviche with fresh fruit and tangy sauces. Mains feature Hanoi sticky rice with pork floss, Chinese sausage, and pickled veggies, their Balanese chicken thigh, or green eggplant curry. Other dishes include pan-fried turmeric-dusted cod, slow-cooked beef, and a Vietnamese crepe with added pork belly, or vegetable options. And for the finale of flavorings, taste their Vietnamese coffee custard, flourless chocolate cake with fruit, and unique chilled dessert soup. This last one features pandan and guava jello, tapioca, palm seeds, and lychee.
The image featured at the top of this post is ©Zyabich/Shutterstock.com.