Why in the world are there no Michelin Star Restaurants in Philadelphia? The answer has nothing to do with the culinary talent of the city. There are so many opportunities to try delicious food in this iconic city. The simple truth is that the Michelin Guide doesn't award stars within the state of Pennsylvania. As of 2023, there are specific regions of the States that the Michelin Guide covers. Some of these include New York, California, Illinois, and the State of Florida.
What Is The Michelin Guide?
Michelin started in France, in an effort to get motorists to explore the food of the region. To do this, they would need to use the highest quality Michelin tires. And thus the Michelin Star program was born. It expanded to other parts of Europe and certain cities in Asia. And while it does exist in the States, it does not rate restaurants within the State of Pennsylvania. While the Michelin Guide is one of the more famous culinary awards, it's not the only one that holds weight. Let's take a look at another culinary award that does honor restaurants in the beautiful city of Philadelphia
An Introduction To The James Beard Awards
Another famous culinary award is the James Beard Award. Named for the television personality, food expert, and author, James Beard, the award is given in multiple categories. These include honors like regional "best chef," "outstanding restaurant," and "best new restaurant." These are just a few of the many categories, and the judging works in two rounds. To make it to the semifinals of the James Beard Award cycle is already an honor. Because the judges look at more than just the food. To be considered for a James Beard Award, restaurants are critiqued on their technique, their values, the inclusivity of their kitchen, and the personality of their menu.
There are quite a few Philadelphia-based restaurants that have made it to the semifinalist and even the finalist rounds for James Beard over the years. Let's take a look at some of the close to a Michelin Star restaurants in Philadelphia. Happy reading, reservation hunting, and future eating!
Kalaya
4 West Palmer St, Philadelphia, PA 19125
We're starting off strong with Kalaya, an authentic Thai eatery in Philadelphia. Chef Chutatip "Nok" Suntaranon won the regional James Beard Award for "best chef," in 2023. This brick-lined eatery in Philly's Fishtown neighborhood highlights the family recipes of Suntaranon's upbringing. Philidelphia Magazine describes the food as a "biography" of its chef, a connective experience through food. This particular writer can't get enough of the flavors, recommending the goong chae name pla raw shrimp in a garlic broth with lime juice, fish sauce, and Thai bird chilies, as well as the charred squid, and the shaw muang flower dumplings. Some of these were staples on the old Kalaya menu. Kalaya expanded after moving locations, but its menu still boasts the vivid flavors and playfulness of traditional Thai cuisine.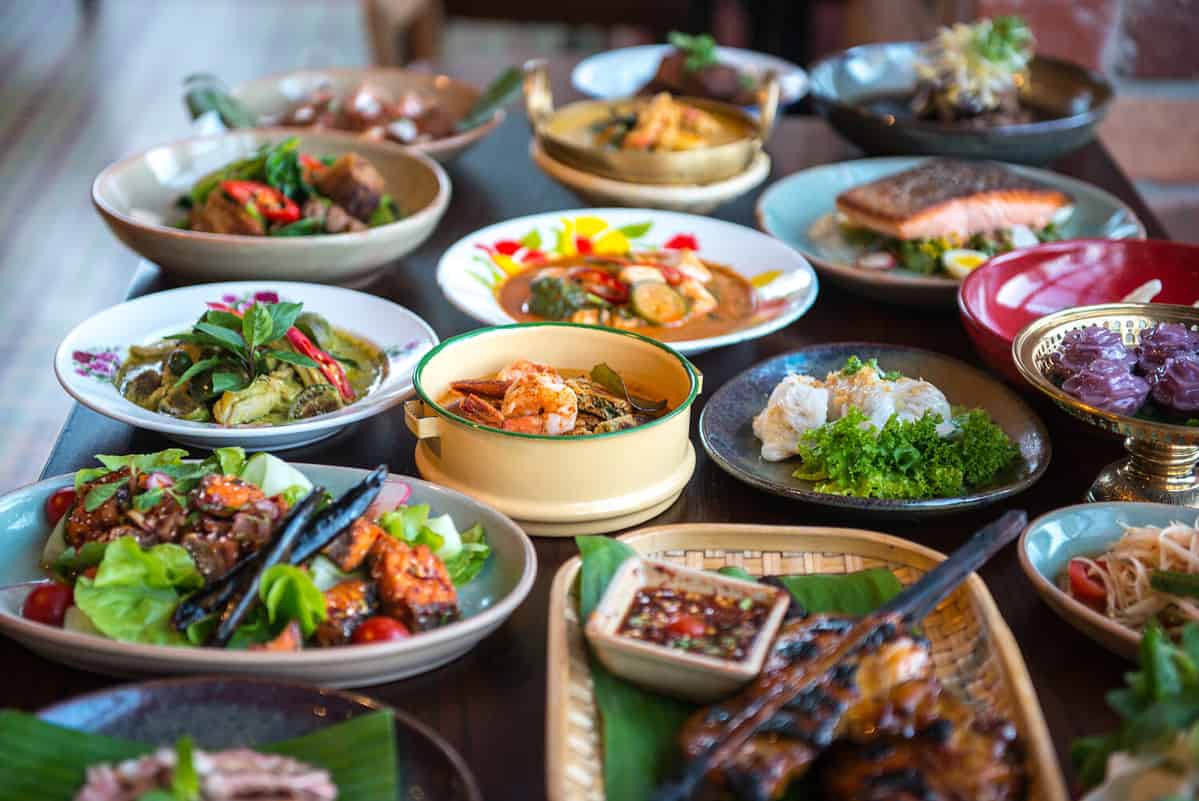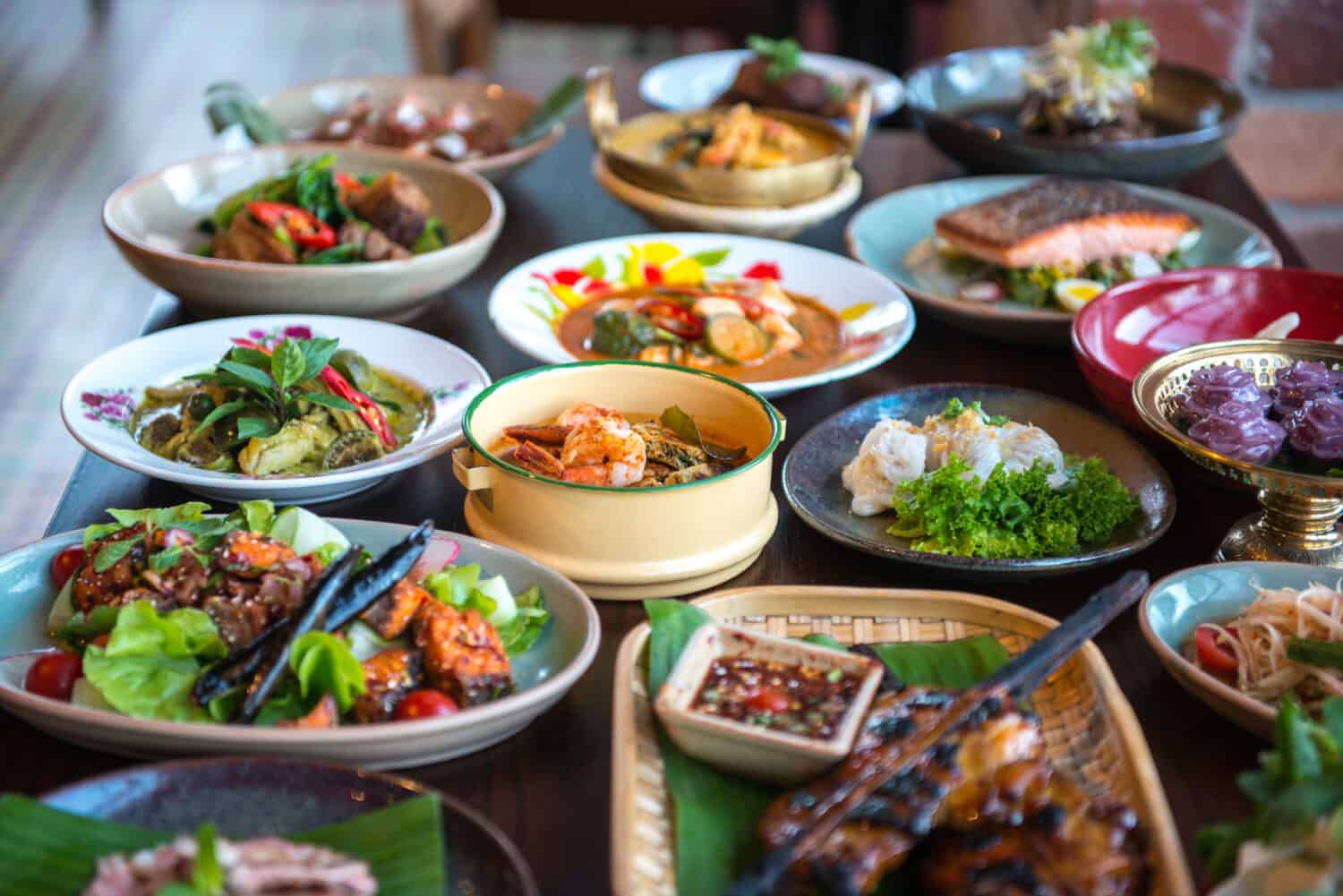 The menu is based around dumplings, appetizers, salads, curries, stir-fries, and larger dishes. For a few standout dishes try the grilled pork chops with sweet tamarind, and coriander glaze, or any of their salads which feature crisped meats with spices, chili jam, fresh cherry tomatoes, and other sweet and salty pairings. They have an array of curries featuring different meats, and types of noodles, all served over different styles of rice. The stir-fry section features crab meat, beef tenderloin with peppercorn, and chicken with cashews. For the mains, the aforementioned goong phao features grilled freshwater prawns, steamed branzino, caramelized pork belly, and a spicy and sour lemongrass soup with shrimp. Anything on this menu will give you a window into the soul of traditional Thai food in the Fishtown neighborhood of Philadelphia.
Friday Saturday Sunday
261 South 21st St, Philadelphia, PA 19103
Friday Saturday Sunday was awarded the "Outstanding Restaurant" award in the 2023 James Beard Awards circuit. Chef Chad Williams has designed a beautiful 8-course tasting menu that changes seasonally. Inspired by local offerings, the ingredients are seasonal and paired with luxury and creativity for some stunning-tasting menu items. The tasting menu starts at $155 per person, and wine pairings add $95 to the total for the evening. Let's take a look a the menu for this close to a Michelin-star restaurant in Philadelphia, starting with the sample version available on their website.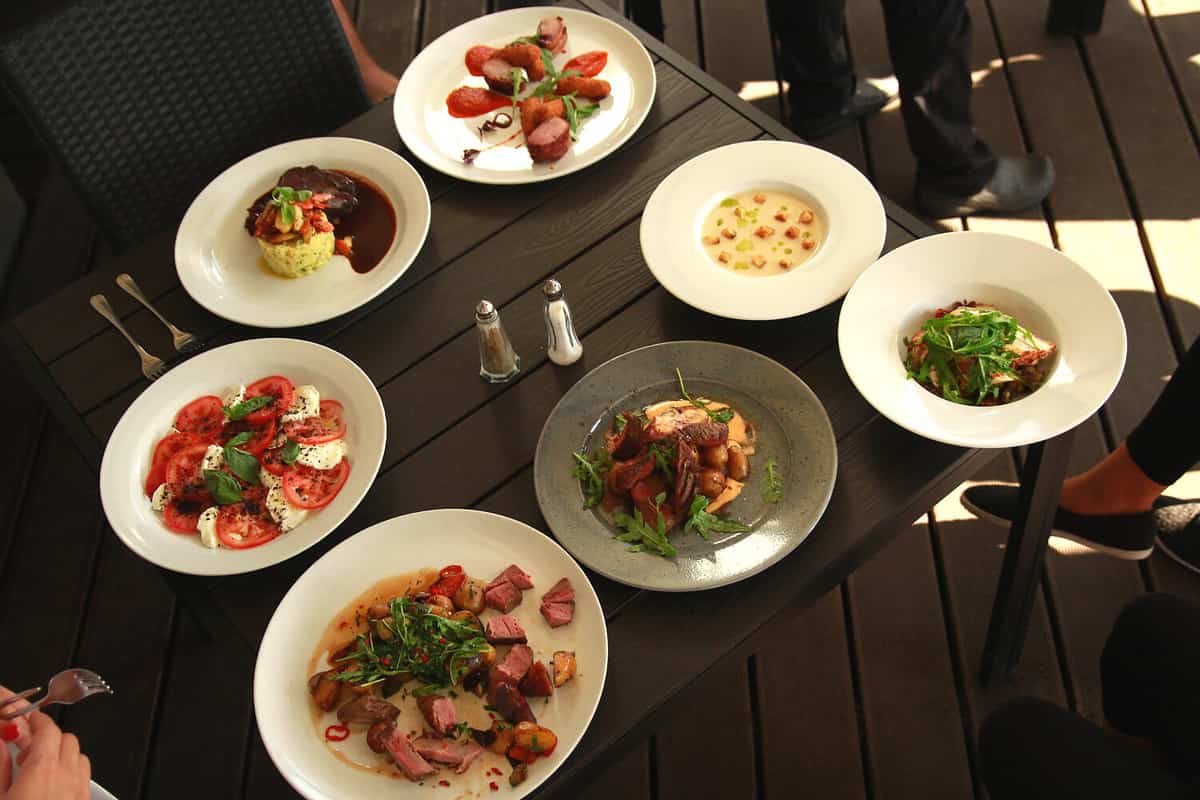 Friday Saturday Sunday's tasting menu features osetra crudo and a few vegetable dishes including tomato with corn and green coriander, and beets in buttermilk with grilled blackberries. There are sweetbreads with mushrooms and plantains in a vin blanc sauce. There's fish with grilled leeks, grilled quail with paté and coco bread, and a New York strip steak with oxtails. For dessert, goat milk trés leches cake with seasonal fruit and a roasted berry ice cream.
Zahav
237 St. James Place, Philadelphia, PA 19106
Zahav was honored in 2019, with the "outstanding restaurant" award from the James Beard Award (via Eater). Nestled in the Society Hill neighborhood, the restaurant is in good hands with co-owners chef Michael Solomonov and Steve Cook. The cuisine combines the flavors of traditional Israeli cooking with their notable sweetness and hospitality. The menu starts at $75 per person and features starters, mezze plates, and larger entrees. It's traditional to start with laffa bread served with hummus and other mezze sauces. Their meat options include lamb shoulder and chicken skewers. And their desserts are award-winning. Let's get into the details of this close to a Michelin Star restaurant in Philadelphia.
Their mezze dishes include corn tabbouleh with caraway seeds, marinated lamb, heirloom tomatoes, and Bulgarian feta with jalepeños and sumac. There are quite a few other mouthwatering vegetable dishes the likes of phyllo-dough wrapped halloumi cheese, and corn tzatziki with shishito peppers. Moving onto the meat offerings, there's branzino, and chicken skewers served with Aleppo peppers, and stone fruit. Try their pomegranate glazed lamb shoulder with mint, or labneh stuffed peppers over jasmine rice. Desserts include traditional Konafi, a spun pastry that's soaked in syrup and paired with cheese or clotted cream and savory nuts. Between the service and the food, Zahav is well worth a reservation.
Vedge
1221 Locust St., Philadelphia, PA 19107
Vedge lives up to its name as an inventive vegetarian and vegan restaurant that has been open in Philly since 2011. Run by chefs Rich Landau and Kate Jacoby, Vedge holds the regional "best chef" nomination from the 2020 James Beard Awards. All the food is inspired by seasonal ingredients, and plant-based food, paired with an elegant, and accessible, approach to fine dining.
The restaurant is housed in the historic Tiger Building in the center of Philadelphia, a setting that compliments the beautiful food. As per their website, Vedge's other accolades include being listed on GQ's "best new restaurants," as well as on Eater's list of some of the best restaurants in the country. For Philadelphia-specific honors, Vedge received 4/4 bells from the Philadelphia Inquirer's restaurant critic.
Due to the seasonal nature of the vegetables featured on this menu, the sample menu may not be up to date. But the current dinner offerings include portabella mushroom carpaccio in a fennel remoulade, carrot rillette toast, and heart of palm stuffed grilled avocado with chile. There's a rutabaga fondue with a soft dipping pretzel, gold squash with sweet elote, seared maitake mushrooms, and their take on spicy dan dan noodles with black vinegar marinated shitakes. That's only a fraction of the dishes and can you believe they're entirely vegetable-based? Save room for the dessert offerings which feature all kinds of sorbet, and chocolate with ube marshmallows, purple sweet potatoes, and grapefruit. For a more traditional dessert, try their cheesecake, and peach cobbler. Creativity abounds and this is absolutely one of the close to a Michelin star restaurants in Philadelphia.
Hardena
1754 South Hicks St #2217, Philadelphia, PA 19145
Hardena's chef Diana Widjojo was up for the James Beard regional "best chef" award in 2018. The neighborhood eatery serves traditional Indonesian offerings that have been open since 2001. Started by Diana's parents as a cantina-style eatery, she now runs it with her sister Maylia. The menu consists of soups, salads, entrees, veggie dishes, and sate, skewered barbecue meat in peanut and sambal sauce. Salads featured blanched veggies with fritter bits and different savory sauces. Try their 6-hour slow-braised coconut milk beef or their weekend-only goat curry. Check out their menu online, or in person to try this Philly gem and one of the deserving of a Michelin Star restaurants in Philadelphia.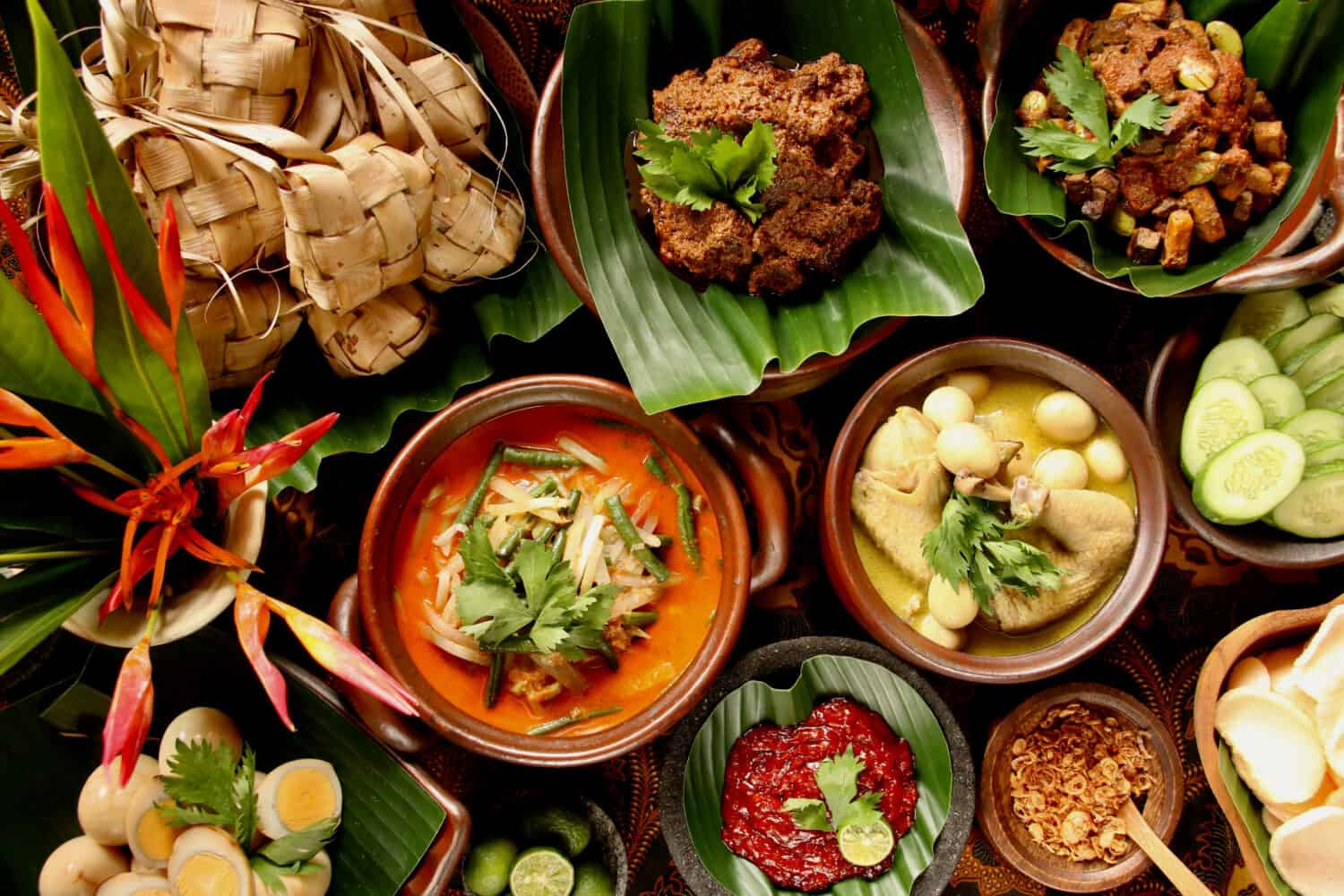 The image featured at the top of this post is ©Sean Pavone/Shutterstock.com.