Pittsburgh is the second largest city in the state of Pennsylvania. It has lots of museums, natural wonders, events, and activities to participate in. Pittsburgh was rated the "#1 food city" by Zagat in 2015. But there are no Michelin Star restaurants in Pittsburgh (via Visit Pittsburgh). Perhaps now you're wondering how that makes any sense. Well, the short answer is that the Michelin Guide, an iconic culinary award rating system, does not review in the state of Pennsylvania. The Michelin Guide started in France and spread to other parts of the world. It recently announced its plans to begin rating in Colorado and Florida. But, as of now, there's been no mention of the state of Pennsylvania.
So, Pittsburgh, Pennsylvania depends on other culinary awards to define its most outstanding restaurants. For instance, there are many restaurants and chefs in Pittsburgh that have recently been named as semifinalists and finalists for the James Beard Awards. The James Beard Awards are different from the Michelin Guide. They recently expanded their criteria to cover the values of the restaurant and the inclusivity of the kitchen. These are considered alongside the technique, presentation, and overall taste of the food. There are two rounds of judging. Many alumni winners, food writers, experts, and other chefs give their votes to decide what eateries will win. There are lots of categories including regional "best chef," "outstanding restaurants," and "best new restaurant," among many others. 
So, after your visit to the Andy Warhol Museum of Art, a walk through the North Shore Neighborhood, and the Botanical Gardens, check out some of these deserving of a Michelin Star restaurants in Pittsburgh, Pennsylvania.
Apteka
4606 Penn Avenue, Pittsburgh, PA 15224
Apteka is run by Chefs Kate Lasky and Tomasz Skowronski, both of whom were up for a regional "best chef" in the 2023 James Beard Awards (via Pittsburgh Magazine). This wonderful eatery in the Bloomfield neighborhood of Pittsburgh serves a European-inspired vegan menu. Everything is plant-based, and they also have many gluten-free substitutions for guests who need them. Let's take a closer look at the Apteka menu that has made such big waves among the James Beard Award judges.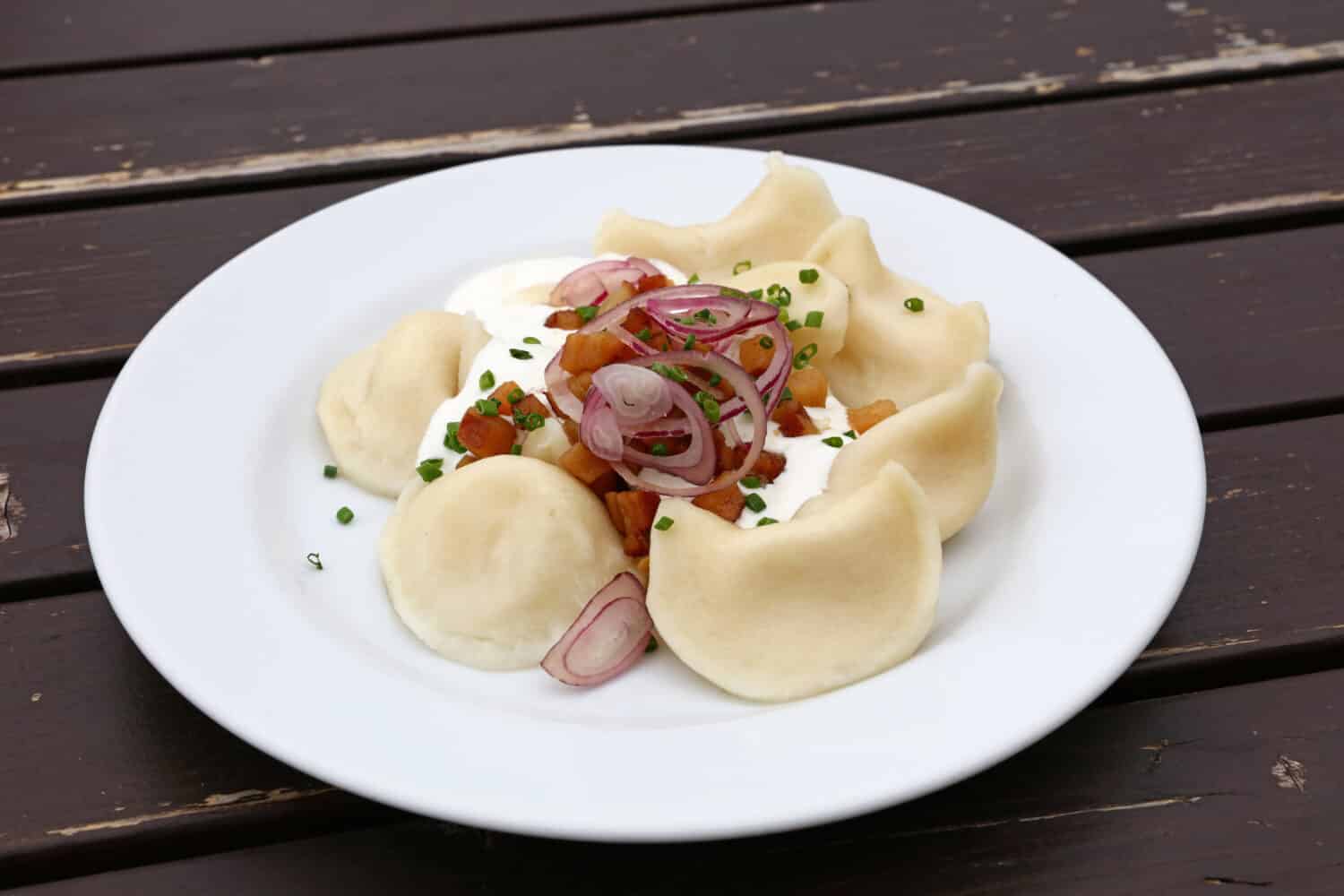 Apteka serves both small and larger plates, all of which can be easily shared. Start with pickled beet, and marjoram mayonnaise tartines, or zucchini, potato, and sunflower seed butter soup. There's blanched potato dough pasta with cabbage and some fresh salads that use all seasonal vegetables and herbs. Larger portions include fried perogies, with veggies, horseradish, and double fat, or sweet perogies with sour cherries and date nut milk yogurt. Enjoy celery schnitzel, panfried potato, and buckwheat patties with scallion greens, and roasted mushrooms. And not to mention their amazing desserts, the likes of crumb cake with Hungarian blue plum jam, and sunflower seed ice cream, Or, try their crepes with roasted apricots and marigold petal sugar, or a series of vegan sorbets, made in-house.
Fet-Fisk
 800 Mount Royal Blvd #9, Pittsburgh, PA 15223 *market location
Fet-Fisk gained popularity for their pop-up events that started in January of 2019, in venues all over the city. The name means "greasy fish" in Swedish, and their food includes a range of smoked meats, pickled vegetables, and bread. Their produce comes from an organically grown farm in the Lincoln-Flemington neighborhood. Fet-Fisk grows most of the greens and vegetables for their dinner menu in this 1/4 acre lot, sourcing their ingredients sustainability and the definition of locally. Their head chef, Nik Forsberg was a semifinalist for the James Beard regional "best chef" category and is in the process of developing a long-term restaurant that would stay open alongside the dinner popups in Pittsburgh.
So, what exactly is this pop-up, and what do they serve? The pop-up dinners are served in a casual fine dining format, and the dishes are best-consumed family style. While there is no table service, that could change if Fet-Fisk opens a full-on brick-and-mortar location somewhere in Pittsburgh, Pennsylvania. The menus change depending on the seasonal availability during the popup, but a sample menu includes options like fresh oysters, salt-cured king salmon (also called gravlax), grilled mackerel with horseradish, poached monkfish, and braised rabbit with spaetzle.
For vegetable options enjoy griddled cabbage with brown butter, roasted carrots, almond sauce, and mushrooms cooked with risotto, gouda, and truffle. This particular menu features a walnut cake with orange curd and meringue buttercream. No wonder this place has caught so much attention, perhaps one day it will be one of the deserving of a Michelin star restaurants in Pittsburgh, Pennsylvania. Check out their website for more sample dinner menus.
Chengdu Gourmet
5840 Forward Avenue, Pittsburgh, PA 15217
Chengdu Gourmet is another Pittsburgh eatery recognized by the James Beard Awards. Chef Wei Zhu made it to the semi-finals of the regional "best chef" category. Located in Squirrel Hill, this family-style dining experience serves American-Chinese dishes as well as traditional Sichuan dishes. Chef Wei, bring his roots growing up in Chengdu, China, to the food prepared and lovingly served at Chengdu Gourmet. At this establishment, you'll enjoy ingredients like mala, a combination of dried chilies, garlic, ginger, and Sichuan peppercorns. One of their most popular dishes is the Kung Pao chicken, which features a black vinegar sauce, or try their cumin lamb with stir-fried garlic and green bell peppers. Chengdu Gourmet is not just a restaurant, it's a culinary adventure and an experience all in one.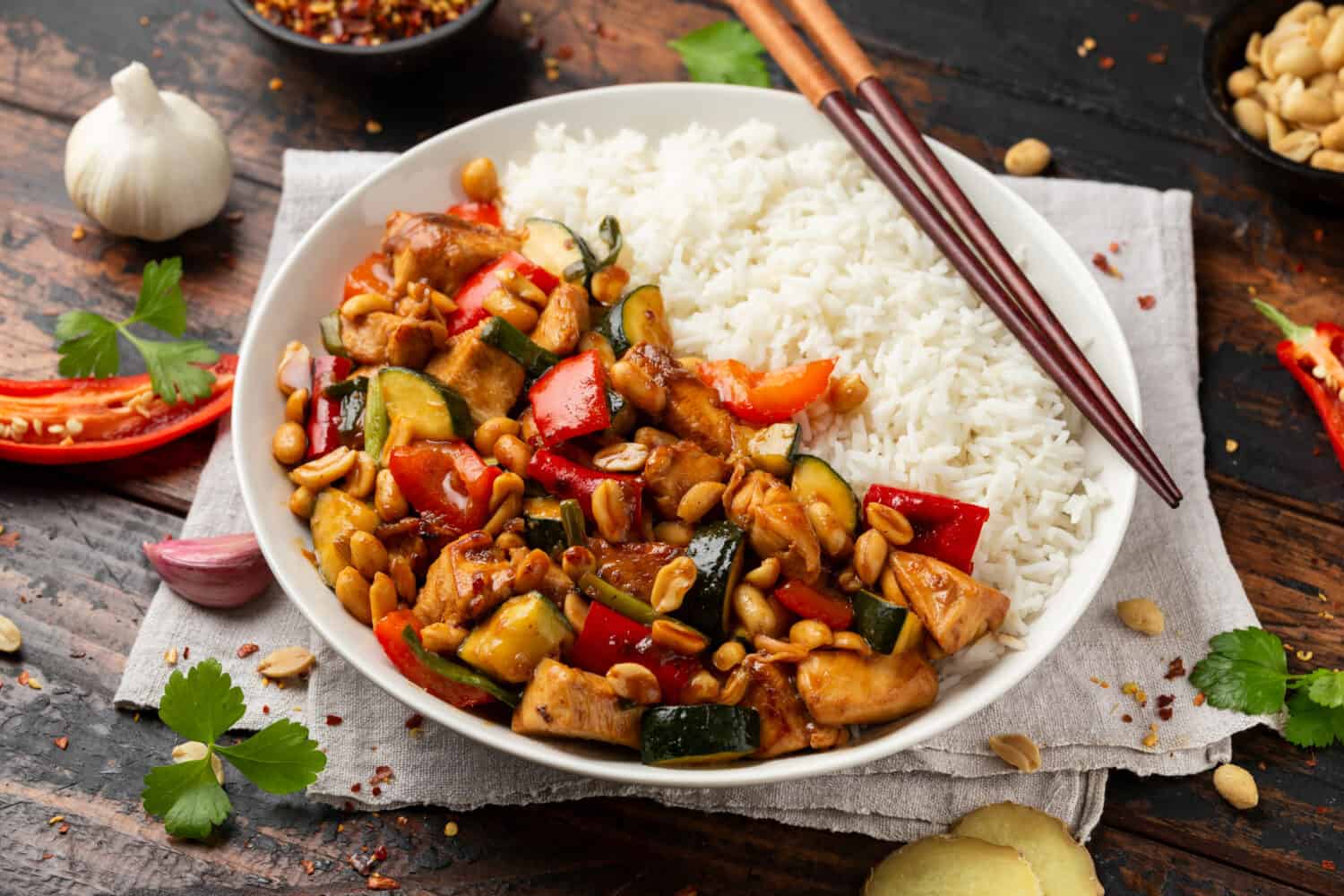 The menu features American-Chinesew dishes, seafood dishes, and lunch specials, alongside their heartier dinner options. Enjoy classics like orange chicken, general Tso's shrimp, dumplings, Mongolian beef, scallion pancakes, and noodle dishes. There are traditional Chinese vegetable dishes like pan-fried hot peppers, bok choy, and water spinach. There's Lo Mein, Chow Fun, all kinds of roasted meats, and lots of fried rice options. To experience the full breadth of their food offerings, you may just have to pay Chengdu Gourmet in squirrel hill a visit on your next stop through Pittsburgh, Pennsylvania.
40 North at Alphabet City
40 West North Avenue, Pittsburgh, PA 15212
Chef Bethany Zozula of 40 North was another semifinalist in the regional "best chef" category for the James Beard Awards. 40 North at Alphabet City serves drinks, brunch, lunch, and dinner, all of which are seasonally, and locally inspired. Brunch is served on Sundays from 10 am-2 pm, while lunch happens Wednesday – Friday from 11 am-2 pm. Dinner hours are also Wednesday through Sunday, from 5 pm-9 pm, 10 pm on Weekends. And, of course, we can't forget happy hour, which happens Wednesday – Saturday from 4:30 pm – 6:30 pm. Now, let's dive into the food that gave 40 North a James Beard nod.
Start off with in-house picked vegetables, and radishes with butter, sea salt, and garlic ramps. There's Khachapuri, a traditional Georgian grilled cheese bread, smoked trout, lamb's liver, grilled wings, and fresh salads. Soups include borscht, a beet and cabbage soup with a soft boiled egg and dill yogurt, and kelle paça, a lamb-based stew with lemon, yogurt, chili oil, and grilled focaccia bread. Sharable options feature falafel, spring risotto, rainbow trout, lamb, ribeye, and a roasted half chicken. Enjoy their side options of smashed potatoes with chimichurri, roasted turnips, grilled escarole, ramps and asparagus. And, mostly importantly, check out North 40s desserts like couer a la creme with orange curd, dark chocolate hazelnut tort with chantilly crean, apple croustade with caramelized phyllo, or an affogato.
The image featured at the top of this post is ©Aleksandrs Muiznieks/Shutterstock.com.