While there are no Michelin restaurants in Utah, the state itself has actually received some for being a tourist spot. In 2018, the state received Michelin Stars reviews for its national parks. These include Arches, Bryce Canyon, and Canyonlands National Parks. When it comes to restaurants, however, the Michelin Guide doesn't actually cover within the state of Utah. There are very specific parts of the U.S. that the Michelin Guide covers. While it has recently expanded to areas like Florida, and Colorado. But, Utah is still not on the list for restaurant ratings. Still, the state can boast three Michelin Stars in the tourism department. If there are no Michelin Star restaurants in Utah, how are they ranked?
Another famous culinary award is the James Beard Award. The James Beard Awards started in 1991, named after the teacher, author, and chef James Beard. In the past few years, they went through a major revision of their awards criteria. These expanded to include the values of the restaurant, and the inclusivity of the kitchen alongside the critique of the food and presentation. Nominees go through a few rounds of judging for James Beard. And there is a wide range of categories for chefs, restauranters, and restaurants. To make it to the semifinals or the final rounds of these categories is quite a big deal in the world of fine dining. In 2023, 9 Utah restaurants were nominated for the semifinalist round. We'll discuss some of those eateries today, on this list of deserving of a Michelin Star restaurants in Utah.
Hell's Backbone Grill And Farm
20 UT-12, Boulder, UT 84716
Hell's Backbone Grill and Farm received a nomination in the James Beard 2023 "outstanding restaurant" category. This restaurant has been open for some 24 years now. It has a Zagat rating as well as multiple James Beard nominations. The chefs and co-owners Jen Castle and Blake Spalding received nominations for the 2020 James Beard Awards season under the regional "best chef" category. A huge part of the Hell's Backbone restaurant is their farm. The farm provides most of the produce for the ingredients on the menu. The organic farm uses sustainable and no-waste methods in its food production. Alongside delicious vegetables and farm-fresh eggs, they also cultivate their fruit trees. The fruits get made into jams, chutneys, all kinds of butter, and preserves throughout the year.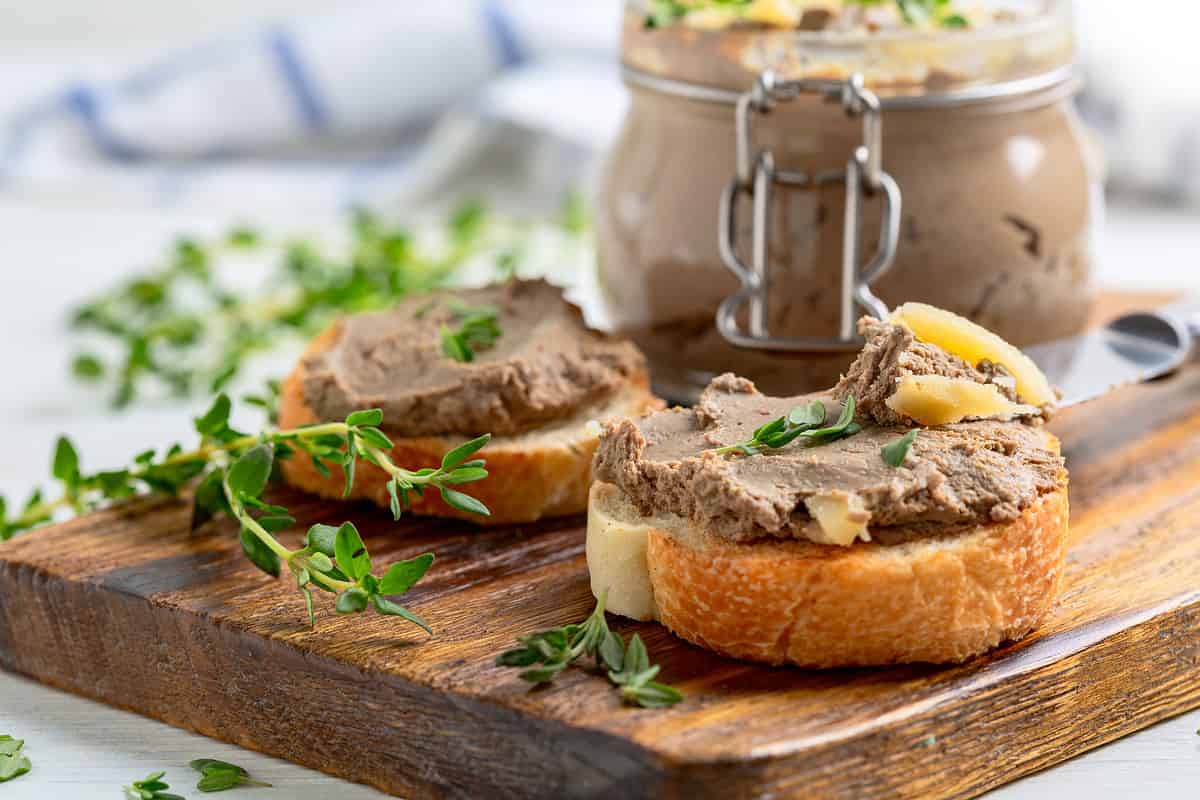 The menus are seasonal as so much of the Hell's Backbone ingredients come directly from the farm. Starts include their biscuits with whipped sage butter, and an award-winning house salad with toasted pepitas, dehydrated corn, local apricots, jicama, and a honey chile vinaigrette dressing. Enjoy the posole with butternut squash, green gazpacho with farm garlic, smoked trout pecan paté, and deviled farm eggs. Main dishes include bison tenderloin with Hell's Backbone signature steak rub, grilled pork chops with lemon mashed potatoes, pan-seared chicken breast, chipotle meatloaf, and handmade pappardelle pasta with organic vegetables. Save room for the chocolate chile cream pot, fresh summer fruit cheesecake, almond bread pudding, and numerous other sweet treats.
Manoli's
402 Harvey Milk Blvd #2, Salt Lake City, UT 84111
Manoli's Restaurant in Salt Lake was nominated in the "outstanding hospitality" category of the 2023 James Beard Awards. This Greek-inspired eatery uses locally sourced ingredients to create classic Mediterranean recipes. Manoli's emphasizes small, sharing plates as a way to connect customers and restaurant goers with the experience of dining in this sweet restaurant in Salt Lake.
The menu features vegetarian mezze, seafood mezze, and meat mezze opinions, alongside main dishes, and sides available to order. Start off with piquillo peppers, smoked feta, and seared cheese with grilled corn and pinsa bread. There's dolmas with Greek yogurt, roasted tomatoes in crispy phyllo dough, and fried zucchini spears in a dusting of tomato powder. Enjoy charred octopus, seared scallops, and brown butter-seared crab with lime coriander vinaigrette. Meats and mains include chicken wings, limb ribs, Iberian pork, seared branzino, and a lamb burger. Sides feature braised greens, fingerling potatoes, and lots of savory sauces. Try their house soft serve ice cream or Greek donuts in spiced honey syrup.
SLC Eatery
1017 S Main St, Salt Lake City, UT 84111
This restaurant was also featured on our list of 6 Upscale Restaurants Worthy of a Michelin Star in Salt Lake City, Utah. Chefs Paul Chamberlain and Logen Crew of SLC Eatery were up for the regional "best chef" category in the James Beard Awards (via Salt Lake Tribune). Located in the heart of Salt Lake City, this nuanced American eatery offers a unique take on classic recipes. Try their oyster raw bar with a yuzu mignonette, or a togarashi cocktail sauce. Starters include cauliflower in a caper-date pureé, beef bulgogi meatballs, japeño shrimp in a brown butter remoulade, smoked cheddar scones, buttermilk bleu cheese arancini, and a clam dip with tobiko fish eggs and potato chips.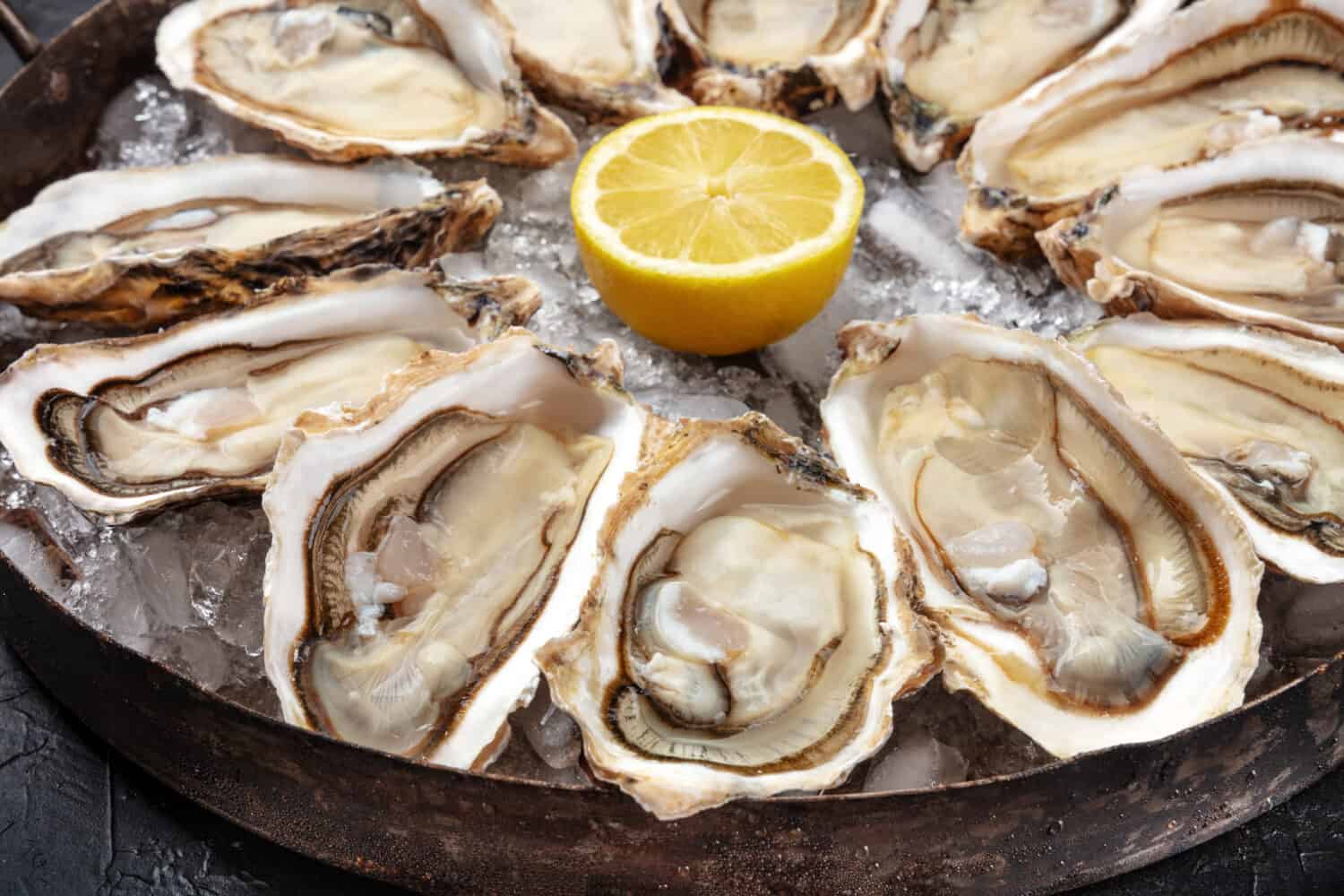 There's grilled calamari, mushroom kabobs, and fresh seafood salads. The main dishes feature spaghetti squash with pumpkin mole, and burrata, seared swordfish, strip loin with broccolini, and ricotta cavatelli with miso pork bolognese. No wonder SLC Eatery received such a prestigious nomination from James Beard. It may just be one of the deserving of a Michelin Star restaurants in Utah if the guide ever comes to this beautiful state.
The Angry Korean
11587 District Main Dr #300, South Jordan, UT 84095
Utah's restaurant The Angry Korean made it again to the James Beard shortlist in the category of regional "best chef." Chefs Young-Ho Kang and Peter Kim were nominated in the 2023 James Beard Awards cycle. Their restaurant, The Angry Korean started out as a food truck before opening up their first Utah location in South Jordan. The Korean fusion restaurant also has a location in Cottonwood Heights at 6945 South 1300 East. The menu features starters, japchae noodle dishes, Korean fried wings, rice bowls, and other Asian fusion dishes.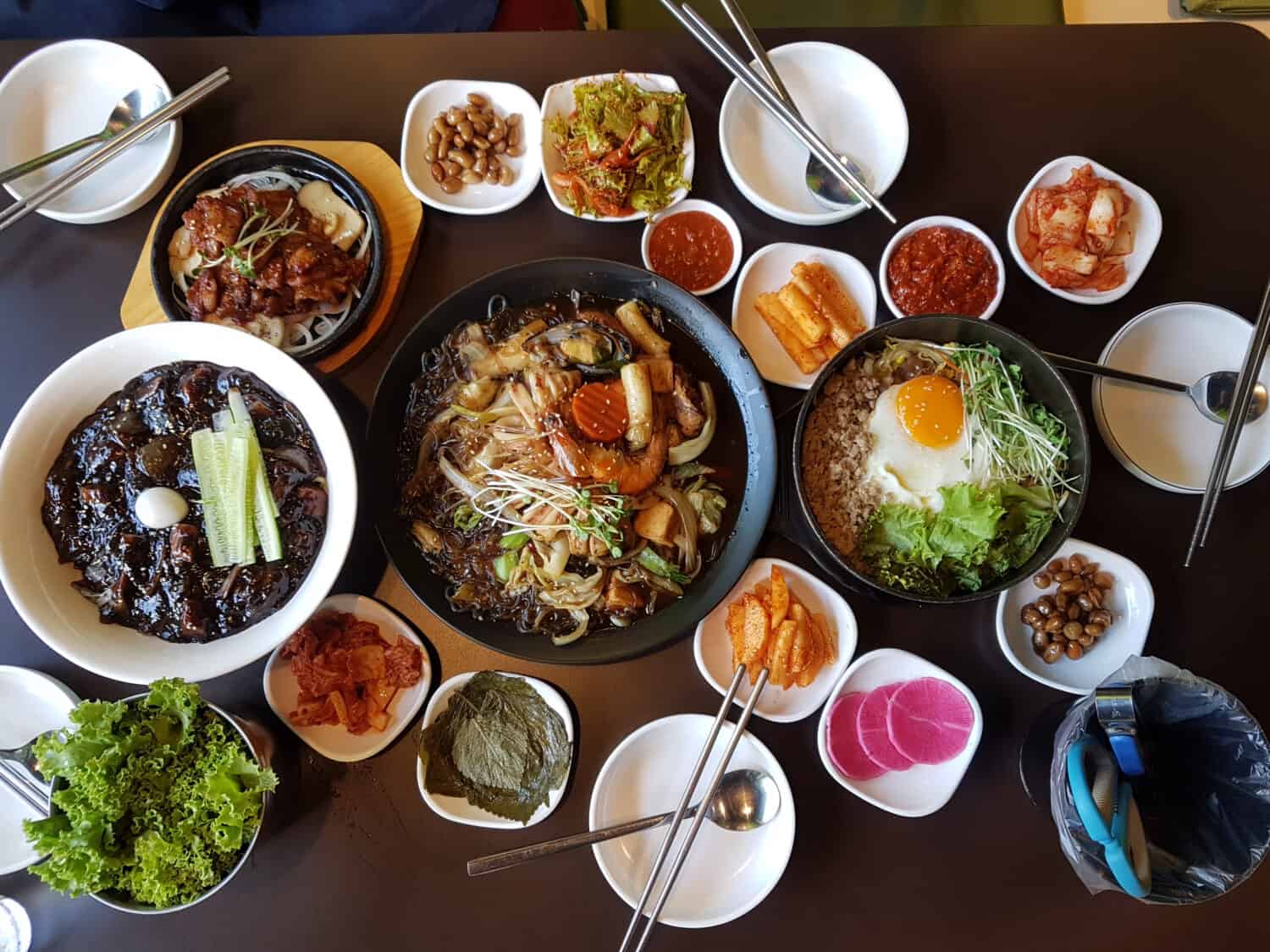 There are calamari rings, dumplings, Korean cheesesteaks, and fried katsu sandwiches. Try their beef bulgogi, salmon bowl, steamed pork belly buns, and an array of sweet and savory fried chicken wings. All of their dishes feature traditional Korean flavors combined with fusion classics and unique combinations. Their japchae sweet potato noodles include sides of grilled ginger chicken, spicy pork, and seared salmon. There's truly something for everyone on this menu, a gem of an eatery in South Jordan, Utah.
Handle
136 Heber Avenue, Park City, UT 84060
Handle, a Park City, Utah establishment, serves new American food with inventive cocktail pairings. Chef Briar Handly received a nomination in the regional "best chef" category for the 2023 James Beard Awards. Co-created by Melissa Gray, "Handle," is named for the process of handling food while they create their delicious cuisine, the menu ingredients are locally sourced, and organic when available. They are happy to accommodate gluten-free and vegan diners when the substitutions make sense in the dish.
The menu is divided up into "cold," "hot," "hearty," and "sweet." Overall, there are some truly amazing dishes. Start with oysters and grilled lemons, kale salad with Parmigiano, beetroot quinoa tabouleh, pazanella with mushrooms, hamachi crudo, and gazpacho. Hot dishes include cauliflower in a sweet chili glaze with sriracha, sourdough toast with morel mushrooms and pork speck, and a mushroom bolognese with truffle mascarpone and chile oil. There's shellfish, steelhead, pork shank, and New York steak. Finish your night with some whiskey caramel pudding, with a Chex mix streusel, banana trés leches with tamarind butterscotch, olive oil cake with candied lemon, or a house-made sorbet bar. It's no wonder this place has won some awards, and maybe one day it'll be one of the Michelin Star restaurants in Utah.
The image featured at the top of this post is ©Wisanu Boonrawd/Shutterstock.com.