Aside from the unique art and culture evident in every part of the city, Salt Lake City is also home to beautiful scenery and delicious restaurants. When looking for the best places to eat, you may have wondered if there are any Michelin Star Restaurants in Salt Lake City.
There are many creative, upscale restaurants in Salt Lake City, but none of them currently have a Michelin Star. This doesn't mean there aren't any restaurants that could be worthy of a star. Michelin only has five locations in the U.S. that currently have a Michelin Guide, although they are always looking for new markets to dive into. In fact, Michelin could add the best restaurants in Salt Lake City to a Michelin Guide in the future.
Even though Utah doesn't currently have a Michelin Guide, if Michelin did create one, some of the top restaurants in Salt Lake City would likely make the cut. Keep reading to find out which Salt Lake City restaurants could be worthy of a Michelin Star.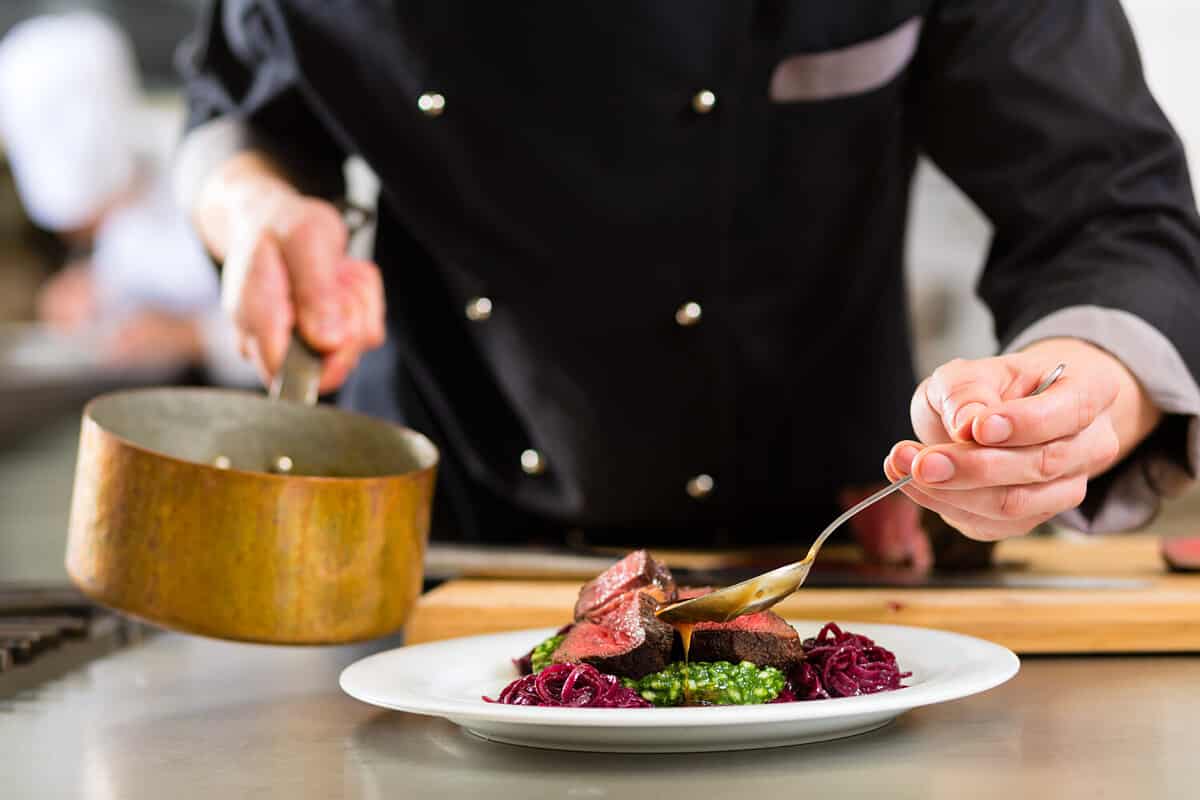 Restaurants in Salt Lake City that are Michelin Worthy
If you look into Michelin Stars in Utah, you may notice that the state did earn three Michelin Stars but surprisingly, they're not for restaurants. Since the original Michelin Guide was designed for travelers, it included information about hotels and other destinations as well. The restaurant portion quickly gained popularity, but you can still find hotel recommendations on the Michelin site.
In 2018, Utah became the first U.S. state to receive three Michelin Stars, but for its National Parks, not restaurants. Like the Michelin Restaurant Guides, the Michelin Travel Guides also include a three-star rating system for travel destinations. Even though Salt Lake City hasn't specifically been recognized for its restaurants or tourist destinations, there are many reasons to visit the city and it's home to many delicious high-class restaurants.
If Michelin decided to create a guide for restaurants in Salt Lake City, here are some of the restaurants that could make the list:
Table X
Valter's Osteria
SLC Eatery
Log Haven
HSL
Bambara Salt Lake City
With a growing food scene and farm-to-table movement in Utah, there are numerous restaurants in Salt Lake City that offer a unique twist on some American as well as international classics. Let's take a closer look at what makes each restaurant unique.
Table X
From the cozy, rustic atmosphere to the impressive cuisine, Table X is one of the top restaurants in Salt Lake City. While Table X is a modern American restaurant, the concept and menu are unique enough to make it indistinguishable from other similar restaurants.
Table X is a luxury restaurant that still manages to feel warm and welcoming. With a distinguished tasting menu to provide guests with the full dining experience, the talented staff carefully crafts each menu item.
All of the food at Table X from the bread to your main course are made fresh in the kitchen and they source many of the ingredients from their own garden. When you visit for dinner, you can choose from the five or seven-course tasting menu. You'll find items such as the Gourmet Mushrooms, Columbia River Steelhead Trout, or the House Made Torchietto Pasta. Due to the quality service and excellent cuisine, Table X was a semi-finalist for the James Beard Award.
Valter's Osteria
This upscale Italian restaurant in Salt Lake City is one you don't want to miss. Valter's Osteria manages to offer both a relaxing ambiance and a vibrant, lively atmosphere. The restaurant is meant to be a modern version of a Tuscan retreat, and you're nearly transported to Tuscany when you walk through the doors.
When you visit Valter's Osteria, you can enjoy a meal and a drink at the full bar or book a private dining experience for a more intimate meal. This restaurant focuses on authenticity and sharing meals with friends and family.
Start off your night with a Caesar Salad for Two or a Chopped Agnelli Salad Per Vittorio. On the menu, there's a wide range of soups, salads, pasta, and other traditional meals. You can try the Spaghetti Carbonara with homemade pancetta in an egg, cream, and parmesan sauce. You can also try one of the recommended dishes such as the Pasta Al Forno Vera or the Risotto of the Day.
SLC Eatery
Located in the heart of Salt Lake City, SLC Eatery has everything you could ask for in a modern American restaurant. As a casual yet high-quality restaurant, they offer a unique and fresh take on many American classics, reminding you why you loved those meals in the first place.
At SLC Eatery, each meal is meant to be a communal experience or a time to connect with friends or family. Their menu changes frequently to keep up with seasonal and fresh ingredients. In addition to dinner Wednesday through Sunday, they also serve brunch on Saturdays and Sundays.
When you enjoy a meal at SLC Eatery, you might find items on the menu like the Grilled Calamari, or the Seared Swordfish. The SLC Eatery also offers a raw bar that includes oysters with cucumber and yuzu mignonette.
Log Haven
From the beautiful views to the intimate atmosphere, Log Haven is the ultimate destination if you're looking for a romantic dinner in Salt Lake City. Even the history of Log Haven is as romantic as the atmosphere of the restaurant.
Over 100 years ago, L.F. Rains created the hideaway for his wife as an anniversary gift. After being sold and purchased several times, Margo Provost decided to turn the building into a restaurant in 1994. Numerous local publications have rated Log Haven as the Most Romantic Restaurant in Utah.
While Log Haven is an excellent place for private events and weddings, you can also stop by for a delicious dinner. Inspired by Chef Dave Jones and Sous Chef Todd Hoffee, there are numerous shared plates, entrees, and sides on the menu. You might enjoy the Tuna Tartare with miso-sesame tuile and seaweed salad or the Jalapeño Queso Fresco Crab Cakes with lime, avocado, and mango salad. Your evening wouldn't be complete without enjoying the Maple Crème Brûlée for dessert.
HSL
Prior to opening this restaurant, the owners of HSL opened Handle in Park City, Utah. HSL combines the best parts of the first restaurant with some new offerings and a different experience catered to the crowd in downtown Salt Lake City.
Unlike some of the higher-class restaurants in the area, HSL offers a laid-back feel without a specific dress code. Their focus is on creative American cuisine, wines, and cocktails. Everything on the menu at HSL is sourced locally with many organic ingredients. At HSL, the staff is also able to cater to specific dietary restrictions. Melissa Gray and Cody Derrick of City Home Collective came up with the concept of HSL and the restaurant's team also includes Chef Briar Handly and Meagan Nash.
Many of the items on HSL's menu change with the seasons. During the summer, you might find items like the Pork Shank with whipped ranch and apple butter or the Lamb with sweet pea mash and pistachio gremolata.
Bambara Salt Lake City
The vibrant atmosphere and excellent service make Bambara Salt Lake City a restaurant worthy of recognition. However, the delectable cuisine is what makes Bambara an unforgettable experience.
When you dine at Bambara, you'll enjoy a memorable experience no matter what the occasion is. They offer a wide range of small plates, entrees, and craft cocktails. Bambara Salt Lake City is located in the luxurious Hotel Monaco.
Some of their signature items include the Coffee Crusted Rocky Mountain Elk or the Scallops a la Plancha with sweet corn puree and chorizo vinaigrette. All of the menu items at Bambara are based on the local flavors of Salt Lake City.
Most Luxurious Restaurants in Salt Lake City
Whether you're local to Utah or you're passing through Salt Lake City, you're likely looking for some delicious restaurants to stop by. Some of the best destinations and restaurants in Utah are located in this vibrant city.
A trip to Salt Lake City has everything you could ask for from beautiful scenery to top-quality restaurants. If you're looking for Michelin Star Restaurants in Salt Lake City, there isn't a Salt Lake City of Utah Michelin Guide yet, but some of the restaurants in the city could make the list in the future.
The image featured at the top of this post is ©f11photo/Shutterstock.com.