It may be difficult to find a better vacation destination than Cabo San Lucas. Also known as Cabo, this resort city in Mexico has beautiful beaches, fishing spots, spas, and exceptional restaurants. If you're looking for the top restaurants to visit on your vacation, you might look for any Michelin Star Restaurants in Cabo San Lucas.
Even though there are whispers about the Michelin Guide coming to Mexico in 2023, there aren't currently any Michelin Starred Restaurants anywhere in the country. However, Michelin is still expanding its reach across the world and is open to rating locations with enough Michelin-worthy restaurants.
When the Michelin Guide does come to Mexico, there are a handful of restaurants in Cabo San Lucas that could be worthy of a star. Keep reading to find out what restaurants could make the list if Michelin creates a Mexico Guide.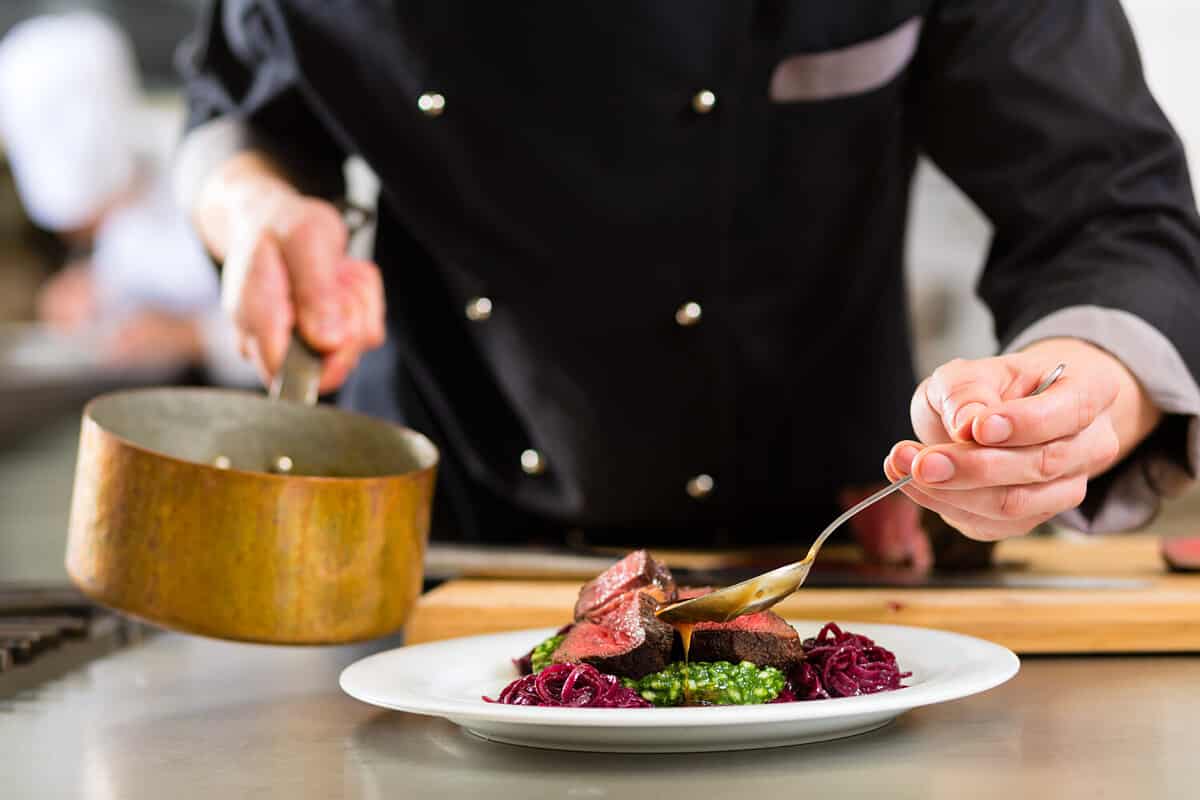 Michelin Worthy Restaurants in Cabo San Lucas
The Michelin Guide has an extensive history that goes back to the early 1900s. The Michelin Tire Company was founded in 1889, and in the early 1900s, they published their first Michelin Guide to provide travelers with essential information about hotels, restaurants, and even how to change a tire.
Soon after its creation, the restaurant portion of the guide became popular, leading to Michelin creating specific criteria for restaurants and hiring anonymous inspectors to review restaurants across the world. By 1926, restaurants in the guide were receiving stars and by 1936, there was a specific criteria for the Michelin Star Award.
Since the creation of the Michelin Guide, the Michelin Inspectors have reviewed thousands of restaurants and expanded their reach to over 25 countries. However, despite the growth and expansion of the guide, Mexico has been left out of the running.
It's unfortunate that Michelin has passed over so many excellent restaurants in Mexico, but if they do expand the Michelin Guide to Mexico and Cabo San Lucas, here are some of the restaurants they may consider:
Sunset Monalisa
Edith's
El Farallon at Waldorf Astoria
Nicksan Cabo
Don Manuel's
Romeo and Julieta
Cabo San Lucas, like any high-class vacation destination, has some delicious and elegant restaurants you don't want to miss. Each of the restaurants on this list reflects the personality and experience of the chefs who create such a memorable experience for the guests. Let's take a look at what makes each of these restaurants unique and comparable to other Michelin Starred restaurants across the globe.
Sunset Monalisa
With breathtaking views and a romantic atmosphere, Sunset Monalisa is the ultimate fine dining experience in Cabo San Lucas. This luxury restaurant features stylish Mediterranean dishes and an exquisite tasting menu for guests to enjoy. The owners of Sunset Monalisa, alongside Chef Héctor Morales, have carried on the romantic history and traditions behind this Mediterranean restaurant.
When you dine at Sunset Monalisa, you get to experience the unique atmosphere of this open-air restaurant. Chef Héctor Morales brings his own culinary experience to each dish and you can choose from three different menus for your meal. Sunset Monalisa offers The Signature Menu, The Chef Journey, or the A La Carte menu.
The Signature Menu is a five-course meal that includes items such as the Truffle Pasta with black truffle and parmigiano reggiano. You can also choose from items like Farm Raised Totoaba Confit or the Pacific Striped Bass with cannellini beans and chorizo. No matter which menu you choose, you don't want to forget dessert. Enjoy the Tropical Dessert with mango mousse and coconut ice cream or the Peanut Delight with peanut praline, ice cream, and salty peanut mousse.
Edith's
As soon as you step into the colorful, vibrant atmosphere at Edith's in Cabo San Lucas, you feel right at home. From live music and entertainment to delicious cocktails, Edith's Restaurante is the perfect getaway for a night out in Cabo. The owner of this restaurant, Edith Jiménez, has been a leader in the Cabo restaurant industry for years and is known for other local restaurants such as The Office, and Don Sanchez.
Edith's Restaurante is exceptionally close to the beach and offers a fun, lively experience for tourists and locals alike. Numerous publications have recognized Edith's as one of the best fine dining, seafood, and Mexican restaurants in Cabo.
The menu at Edith's features a variety of starters, entrees, desserts, and authentic Mexican dishes. Some of Edith's Favorites on the menu include the Baja Style Shrimp, the Scampi Jumbo Shrimp, and Pasta, and the Tampiqueña with Center Cut Beef Fillet.
El Farallon
If you're looking for an unforgettable dining experience in Cabo San Lucas, make a reservation at El Farallon. Located inside the Waldorf Astoria Los Cabos Pedregal resort, this restaurant offers breathtaking views of the ocean and exceptional service from the talented wait staff.
When you dine at El Farallon, you get to enjoy a view of both the mountains and the ocean during your meal, making the experience something you can't find anywhere else. Chef Miriam Jimenez and her team prepare your dinner, creating a true ocean-to-table meal with fresh seafood and locally sourced ingredients.
While the dinner menu changes depending on the freshest ingredients available, you can expect to see items like Sea Bass, Red Snapper, Jumbo Shrimp, and BlueFin Tuna. You'll start your meal off with the soup of the day and a trio of appetizers for everyone to share. El Farallon also offers an extensive wine list with carefully selected wines to pair perfectly with your meal.
Nicksan Cabo
Nicksan Cabo is the go-to Japanese restaurant in Cabo San Lucas. This restaurant has a bright, vibrant, and airy atmosphere, perfect for a night out any day of the week. At Nicksan Cabo, you get to experience the exceptional cuisine of award-winning Chef Angel Carbajal and his team. Nicksan Cabo has been rated one of the top restaurants in Cabo for over 20 years.
Dining at Nicksan Cabo is an experience that goes "beyond sushi," and Chef Angel takes every entree and Japanese-inspired item on the menu for a creative spin. The menu at Nicksan Cabo includes fresh, innovative dishes that combine the tradition and flavors of both Japanese and Mexican cuisine.
The menu at Nicksan Cabo has a variety of sushi, tempura, vegetarian items, and Cabo-influenced Japanese cuisine. You can choose some of the handmade items off the menu or enjoy a true seafood experience by ordering the catch of the day. Some of the other menu items include the Tuna Tostada or the Japanese Yellowtail Sashimi with curry oil and roasted garlic chips.
Don Manuel's
Another exquisite restaurant located at the Waldorf Astoria resort, Don Manuel's offers timeless Mexican cuisine in a relaxing, comfortable setting. They combine some of the traditional dishes of Mexico with modern, innovative techniques to create a unique dining experience for each guest.
During your meal, you'll enjoy live music, a vibrant atmosphere, and beautiful views of the Pacific. Chef Manuel Huerta is from Guanajuato, Mexico, and brings a variety of culinary experiences to Don Manuel's. The cuisine and menu are a testament to the exceptional flavors and classic dishes of Mexico. Additionally, they celebrate the history of Mexican meals by serving family-style dishes for the whole table to enjoy.
At Don Manuel's, you'll find a range of diverse items from Smoked Butternut Squash Soup to Braised Lamb Shank with vegetables and gnocchi. Many of the desserts on the menu at Don Manuel's steal the show. You can enjoy a sweet ending to your meal such as the Fruits and Tapioca, Mexican Coffee Tiramisu, or the Cinnamon Dusted Churros with chocolate sauce. They also offer an extensive wine list as well as numerous signature cocktails to pair with your meal.
Romeo and Julieta
In the heart of Cabo San Lucas, you can find a small piece of Italy when you dine at Romeo and Julieta. This distinguished restaurant offers the traditional flavors of Italy, as well as some of the traditional Mexican flavors Cabo residents know and love.
Romeo and Julieta has been a staple restaurant in Cabo San Lucas since its opening in 1986. Every night at the restaurant, you can enjoy live music during your meal and you can expect the staff to treat you like family as soon as you walk in the door. The beautiful, romantic atmosphere is feels like a getaway in Tuscany and each detail adds to the overall experience for each guest.
Chef Matias Forte ensures each meal at Romeo and Julieta is carefully prepared. You'll find a variety of traditional Italian dishes on the menu, such as Lasagna with bechamel sauce, ground beef, and parmesan. The menu also includes entrees such as the Pollo Parmigiana with chicken breast, tomato sauce, and mozzarella.
Finding the Best Fine Dining in Cabo San Lucas
When you're looking for a relaxing vacation destination, Cabo San Lucas has everything you're looking for. From beautiful, sparkling beaches to exquisite restaurants that you don't want to miss, there's plenty to do on your trip to San Lucas.
If you're looking for Michelin Star Restaurants in Cabo San Lucas, you won't find any yet. However, there will likely be restaurants added in the future when the Michelin Guide comes to Mexico. If Michelin expands its guide to the beautiful Cabo area, some of these restaurants may be considered for the prestigious Michelin Star.
The image featured at the top of this post is ©Galina Gutarin/Shutterstock.com.