Earning a Michelin star is the dream of most restauranteurs and chefs alike. To earn three is a momentous achievement. There are currently 13 Michelin Guide-reviewed restaurants in Santa Barbara, California. Please note that a review from Michelin is different than receiving a star.
Michelin recommends quality restaurants in a certain region, and awards stars to restaurants to represent the best of that region. To be considered in the rankings, a restaurant must demonstrate its worth in several categories. According to a Michelin panel, judges look at the quality of the ingredients, and the consistency of the restaurant. They also consider the technique and process for each menu item, as well as the resulting flavors. The personality of the chef must shine through the menu. Overall, stars are awarded in a tier of "very good," "excellent," and "exceptional." A secondary award can be given through Michelin, this one called the Bib Gourmand rating, which notes if a quality restaurant is affordable.
Michelin stars have been awarded since the early 1900s. It started in France as a guide for local restaurants. This guide was sponsored by Michelin Tires to encourage exploration of the country's fine dining, in cars using Michelin Tires. It was a win-win situation. Since its beginning, Michelin has become a defining rating system for some of the best cuisine in the world. Stars are awarded in certain U.S. cities, as well as parts of Asia, Europe, and the UK. More recently Michelin awarded stars in Toronto, Canada. Let's learn about the Michelin Star restaurant in Santa Barbara, California, and about the places recommended on the Michelin website for their great food options.
Caruso's – One Michelin Star!
1773 S. Jameson Lane, Montecito, 93108, USA
Caruso's in Montecito, California, just outside of Santa Barbara, is the true star of this list for having one Michelin Star! Known for its take on Californian cuisine with inspiration from Italian recipes, the menu is centered around regional ingredients and local produce. Try their bluefin tartare with Taggiasca olives and tofu aioli, among their other fabulous dining options. This restaurant has also earned a Michelin Green Star which means that it adheres to a high level of sustainability in the gastronomy world.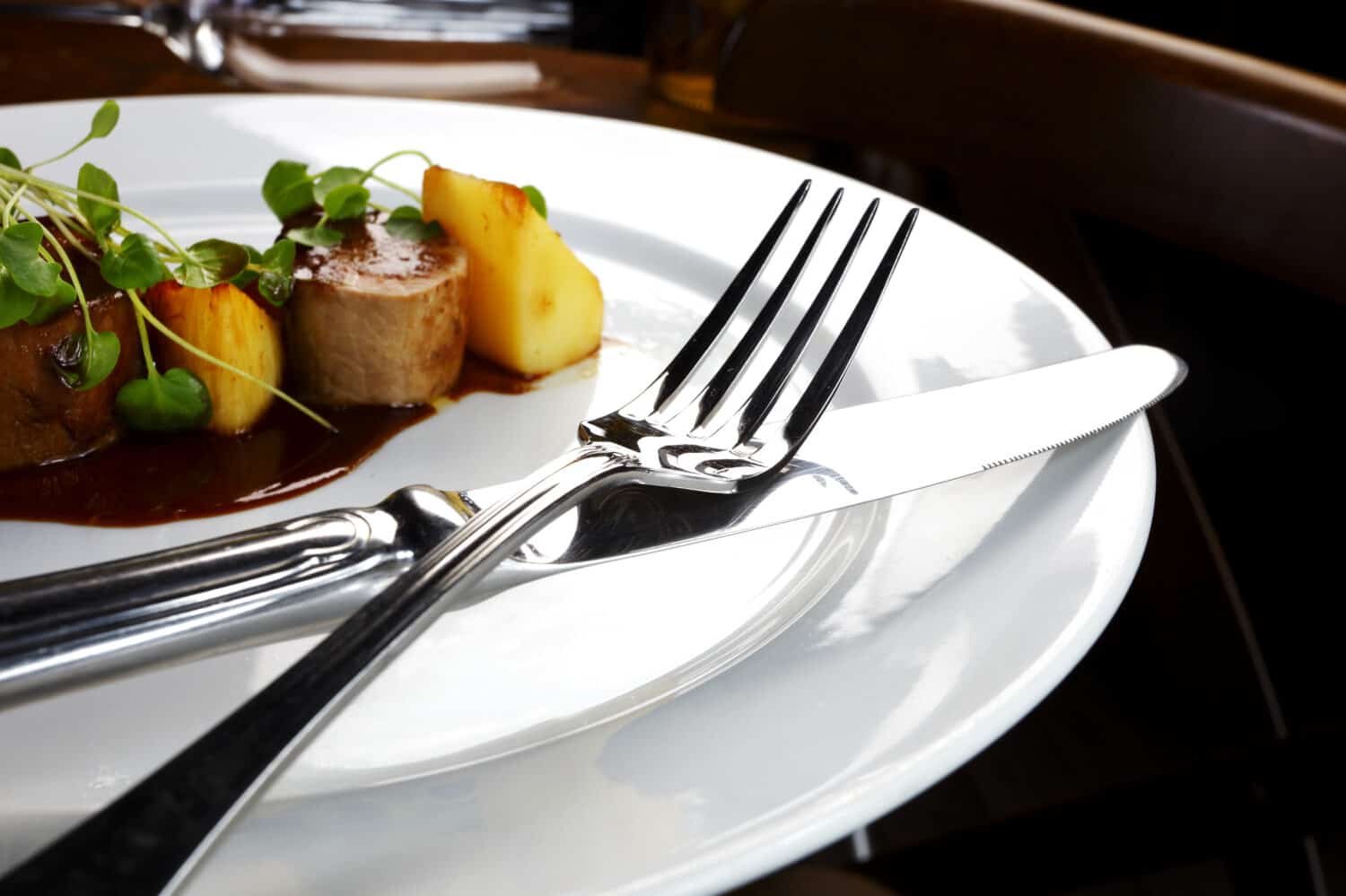 Bibi Ji
734 State St, Santa Barbara, CA 93101
Bibi Ji is an Indian restaurant headed by Alejandro Medina and the wine sommelier Rajat Parr. Michelin commended the space for its use of color, efficient setup, and beautiful outdoor patio. Plates are small, and great for a tapas-esk meal. Dishes are apparently so flavorful and well-executed. Top dishes include the crisped cauliflower in chili-garlic sauce and sesame, and the Baingan Bharta, a ginger eggplant plate with toasted cumin, and tomatoes. They have a well-rounded section of tandoor, and curries, with the Barra Kebab lamb chops recommended as a Michelin favorite. The dinner menu is the most highlighted, but leave room for desserts. Try their lychee, ginger, and coconut sorbet, and mango, saffron, and cardamom ice cream, paired with a Chavost Ratafi A Solera Champagne.
Barbareño
205 West Canon Perdido St., Santa Barbara, 93101, USA
This Californian-style restaurant features a fusion of some of the best cuisines in a beautiful, and creative blend. Located right in the hustle and bustle of downtown Santa Barbara, Barbareño serves alcohol from local breweries and wineries. The plates are a pairing of unique details with plentiful flavors, and colorful choices. Items to note include their Grilled Avocado which features ingredients like black garlic ponzu, horseradish, and avocado leaf salt. This is topped with a yuzu mousse. Also mentioned are Barbareño's "Eggamuffins. These come with a topping of whipped seascape cheese foam, Italian cured speck, and grated cured egg yolk. Mains include options like Acorn Tagliatelle pasta in charred oak broth and a local black cod dish with a pistachio-pea puree. Their Michelin-tagged desserts include the Twenty Four Blackbirds tanzania panna cotta, that's completely dairy-free.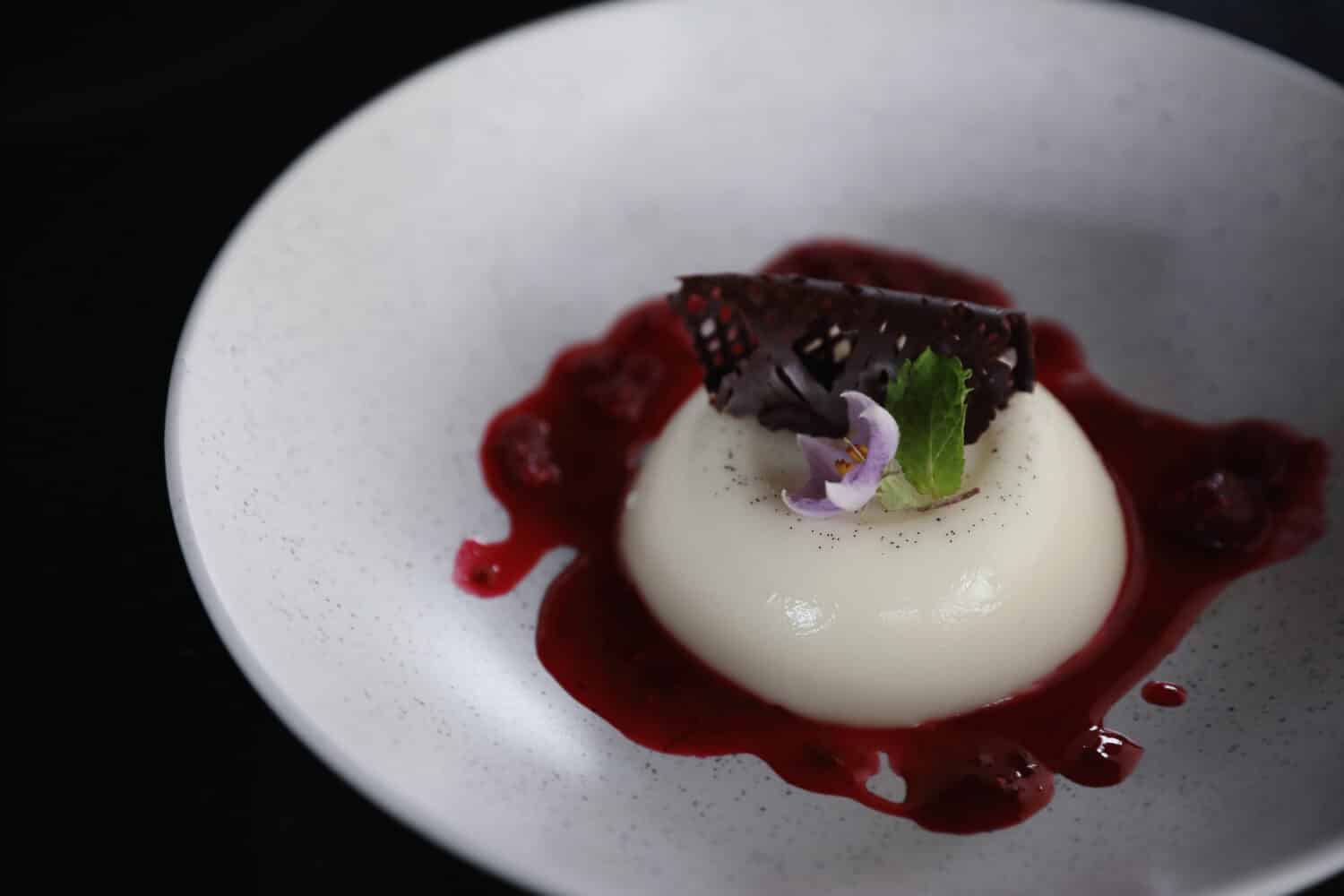 Sama Sama Kitchen
1208 State St., Santa Barbara, 93101, USA
One of the more affordable Michelin-reviewed Restaurants in Santa Barbara is Sama Sama Kitchen. This restaurant received the Bib Gourmand rating through Michelin which means it is quality food with a great price range for its customer base. It also happens to be right in the center of this beautiful California city. A locally sourced Southeast Asian restaurant, Sama Sama is co-owned by chef Ryan Simorangkir and Tyler Peek. Peek hails from Nashville, while Simorangkir is a Santa Barbara local with Indonesian roots. Together, they pool their expertise, and Le Cordon Bleu training to provide a thoughtful homage to Indonesian recipes (via Nooz Hawk).
Michelin recommends their green papaya salad. This version includes well-blended spices, herbs, garlic chilies, tomatoes, and peanuts to the classic chilled dish. Sama Sama's bao buns are described as "pillowy soft." And their signature wings come in a tamarind soy barbeque or fish sauce caramel marinades. Their dessert section features banana coconut fritters and a baked meringue pavlova with fresh fruit. Michelin also notes that their happy hours are even more affordable than their typical prices. For being a Michelin-reviewed restaurant in Santa Barbara, this is one of the most budget-friendly options!
Yoichi's
230 East Victoria Street, Santa Barbara, 93101, USA
Yoichi's is a multi-course Japanese dining experience headed by Chef Yoichi Kawabata. Kawabata was previously working at Nobu Tokyo, so his technique alone is enough for a trip to check out this experience. Enter a minimal space with clean white walls, and dark tables, where you'll enjoy a truly unique dining experience of seven courses in total. Following the practice of traditional Kaiseki dining, where only seasonal and fully fresh ingredients are used, the menu courses are bound to change. However, it follows the basic order of Zensai, appetizers, of which the Michelin review recounts the grilled Waygu beef in sansho pepper glaze, and duck breast in sweet soy sauce with green peppers. Next comes the Owan course, a soup, followed by Mukousuke, sashimi, Yakimono, grilled fish, Shiizaka, a simmered dish, and then Shokuji, the sushi course. The final course is the Kanmi or dessert.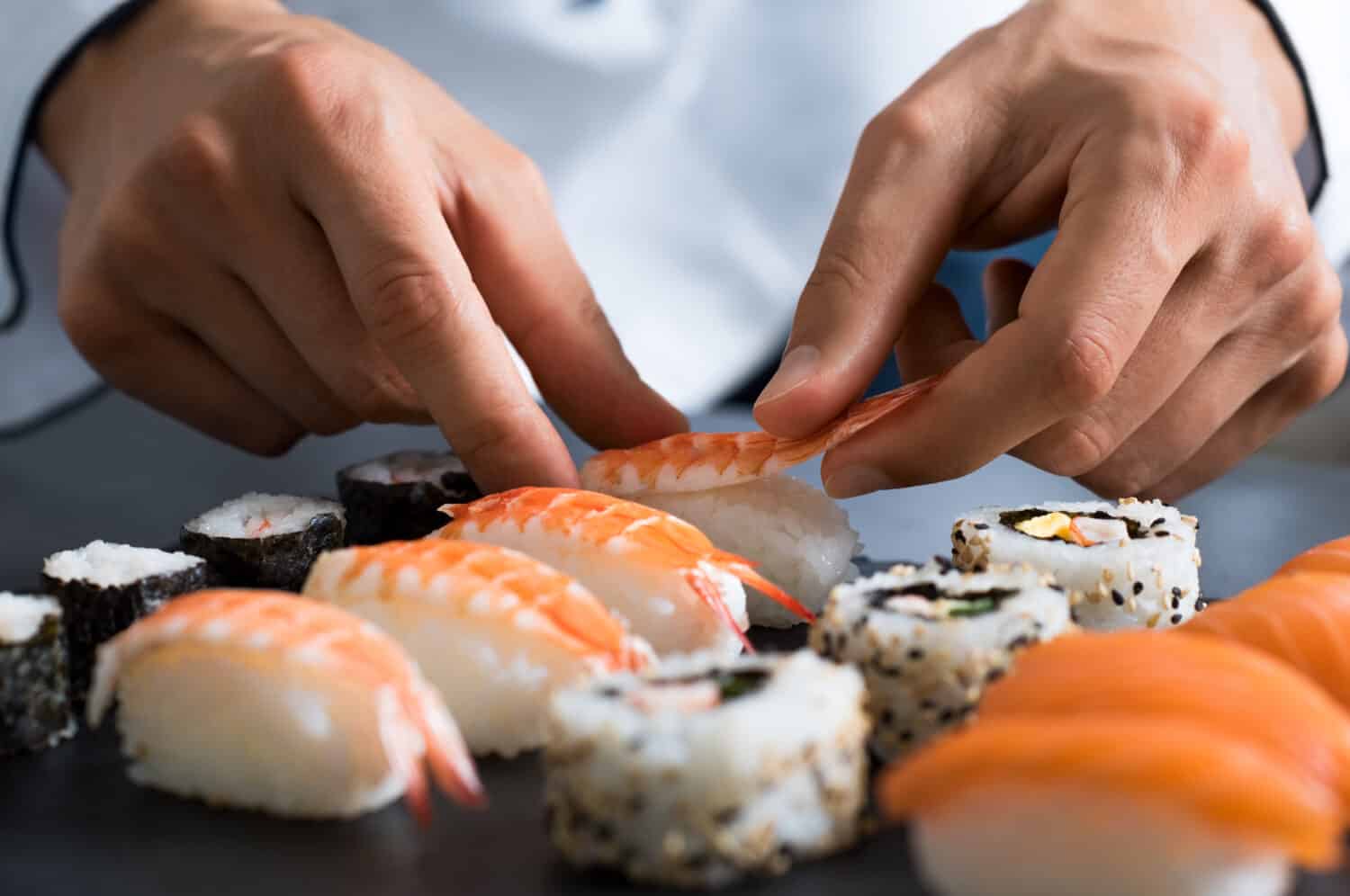 Corazon Cocina
38 West Victoria St., Santa Barbara, 93101, USA
Corazon Cocina is a gem of the Santa Barbara Public Market. Chef and owner Ramon Velazquez pulls from his Guadalajaran heritage and combines tradition with creativity to form the final menu. They feature locally sourced produce and ingredients. Top dishes include grilled octopus tacos and Oaxaca cheese quesadilla paired with confit tomatoes, radishes, and broccolini. They have an array of ceviches, burritos, specials, and sauces that compliment the bursting, and brilliant flavors. Michelin awarded them a Bib Gourmand rating which means they score well in terms of both good quality of the cooking, and good value in terms of the cost of their food.
Loquita
202 State St., Santa Barbara, 93101, USA
This Bib Gourmand-rated beachside Spanish restaurant is located in an aesthetic building, with wooden countertops and an attractive outdoor patio from which to enjoy this amazing food. Loquita's tapas include a crusted pan con tomate and a chorizo y pollo paella. There are smaller bites including Medjool dates, with blue cheese, and smoked rosemary almonds, as well as some top-notch charcuterie offerings. Michelin recommends the Carpaccio de Carne, cooked in arbequina olive oil, with manzanilla olives, pickled mustard seeds, and a sherry vinegar marinade. Loquita has a hearty gin and tonic cabinet. Try out their unique blends of kaffir lime-infused gin, tonic, and blood orange, or gin mahón, with lemon, PX sherry, and rhubarb flavorings. This is also one of the Michelin-reviewed restaurants in Santa Barbara that won't deplete your wallet in the process of a truly inspiring culinary experience.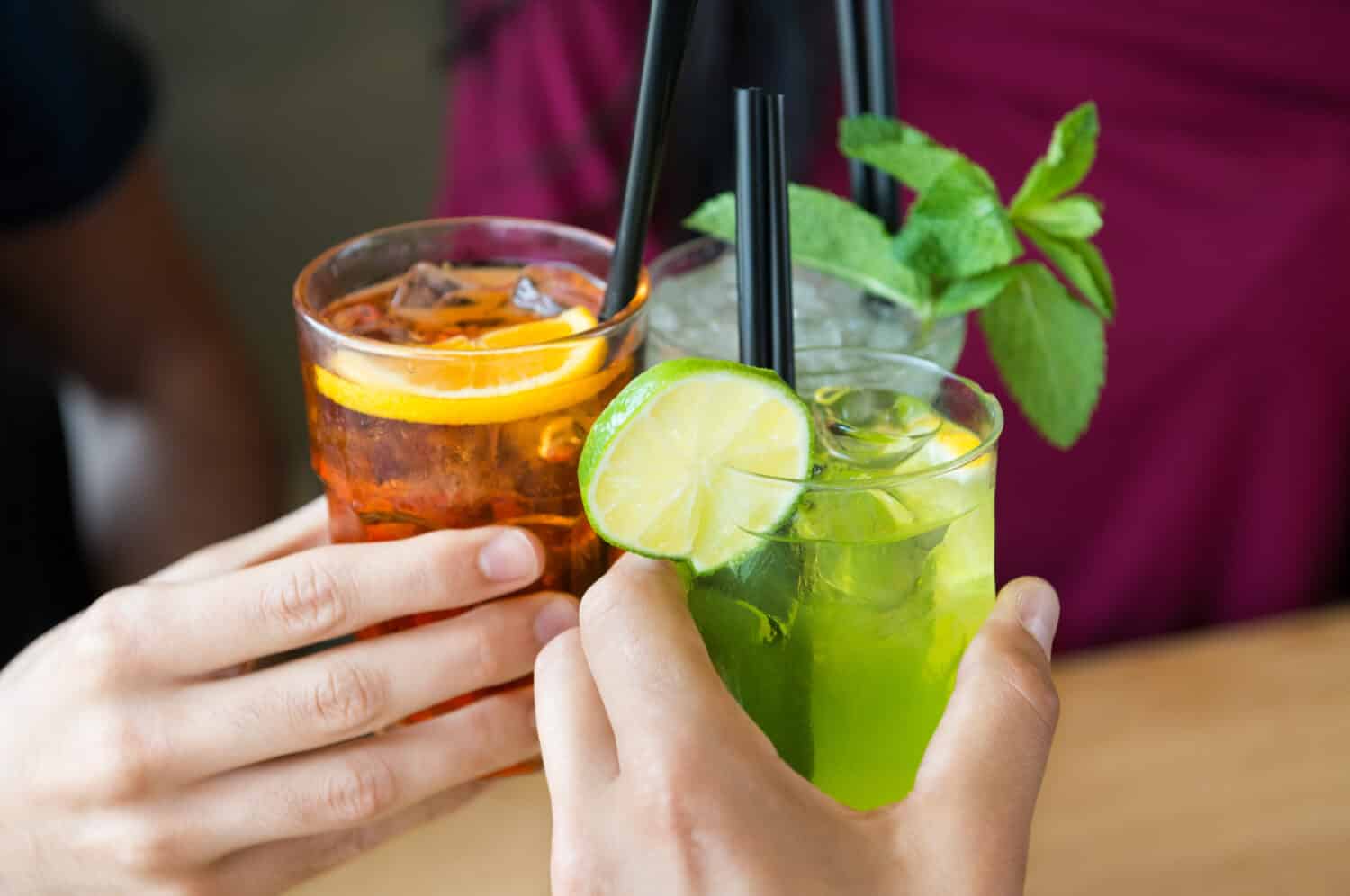 The Lark
131 Anacapa St., Santa Barbara, 93101, USA
For another Californian-inspired cuisine option, check out The Lark. Nestled in Santa Barbara's arts district, The Lark features a vividly decorated dining room, with excellent service and a decidedly hip vibe overall. The menu features family-style portions of locally sourced ingredients like blistered shishito peppers, pickled market vegetables, and brown-butter cornbread. Main dishes include an array of grilled vegetables, as well as a hand-cut pappardelle pasta with sweet corn, maitake mushrooms, opal basil, and a soft-poached egg to go on top. There are ribs, bone marrow, and hangar steaks that come with ingredients like tarragon & horseradish gremolata and caramelized peach glaze. Lastly, The Lark's ocean-inspired section offers oysters on the half shell, and a halibut crudo with lemon cucumbers, tempura sea beans, and marigolds, decorated with a Carpinteria avocado mousse. Their alcohol offerings feature local vendors to further celebrate the bounty of the central California coast.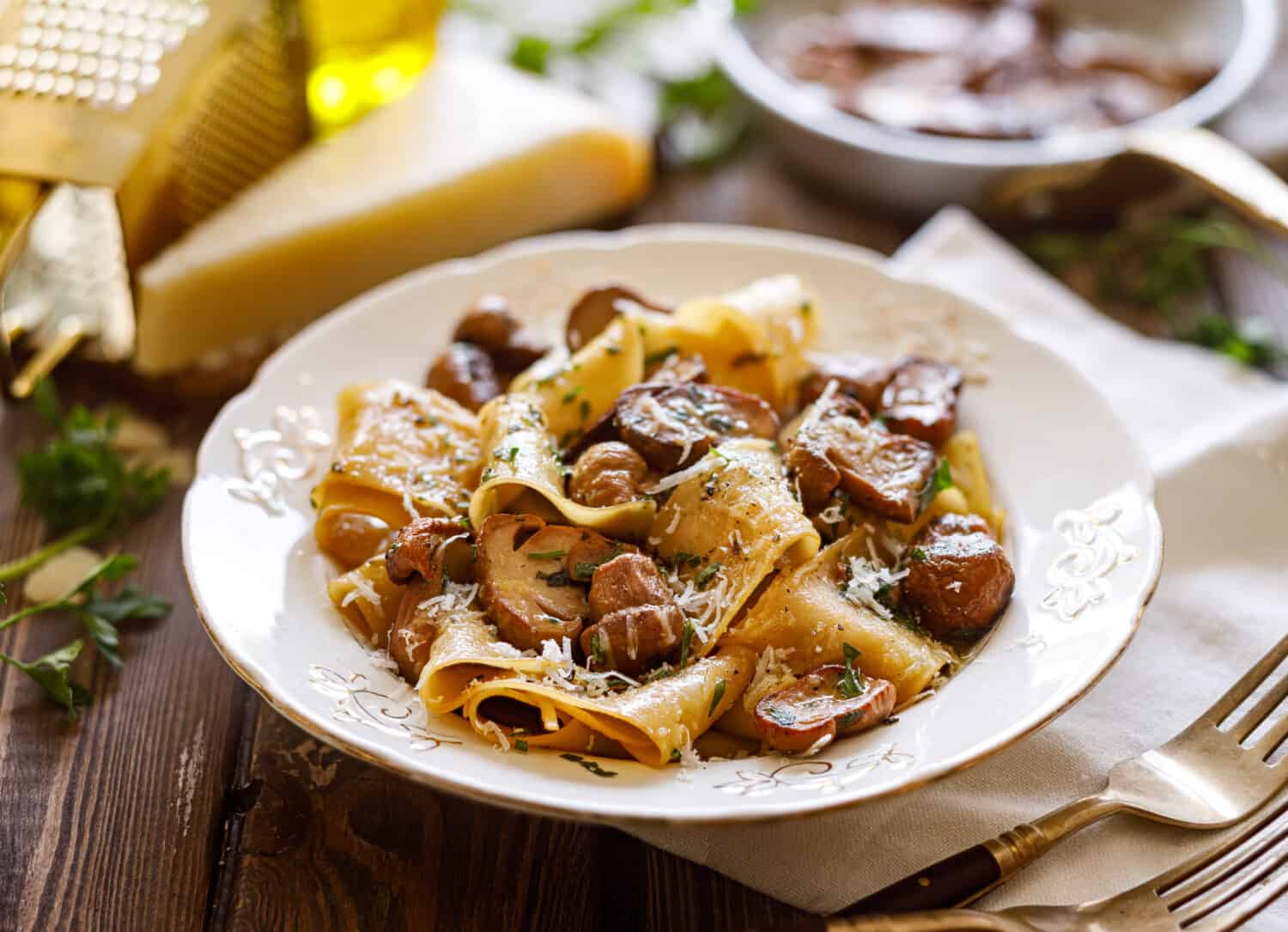 Blackbird
36 State St., Santa Barbara, 93101, USA
For a true Santa Barbara experience, head to the Hotel Californian's Blackbird restaurant. The decor is inspired by the rustic, yet classic mood of Alfred Hitchcock's thrillers, and fits in with the exclusivity of an upscale club. The menu is heralded by executive Chef Travis Watson, who combines local produce and ocean ingredients in an experience meant to highlight all the food that California has to offer. Appetizers include sea urchin, root vegetables, and a Santa Barbara Spiny Lobster cooked in shrimp broth, with tomatoes, potatoes, charred lemon, and tarragon. Bigger dishes feature foraged mushroom risotto with truffles, parmesan. There's black cod, seared scallops, and so much more. Michelin recommends Blackbird's fig pavlova drizzled in savory olive oil. You'll definitely get a thrill of some kind at this Michelin-recommended restaurant in Santa Barbara.
Los Agaves
600 North Milpas Street, Santa Barbara, 93101, USA
For some Michelin-reviewed Mexican food in Santa Barbara, check out Los Agaves. Start with the chips, and be sure to get your sauces and refreshment options from the counter before ordering from their expansive menu of flavorful dishes. Michelin recommends the halibut ceviche tostada with lime, cilantro and avocado. There's also the costra taco which features pineapple, chipotle pork, and pickled onions. They have delightful ensaladas, enchiladas, sopas, and burritos. There's also a hearty drinks menu with classic margaritas to pair with this excellent Mexican food. Note that there are actually two locations for Los Agaves in Santa Barbara, with another in Westlake and another in Goleta, CA.
Mesa Verde
1919 Cliff Dr., Santa Barbara, 93109, USA
A new category of this list of Michelin reviewed restaurants in Santa Barbara, Mesa Verde is entirely vegan! With unique Mediterranian menu items, the dish options feature locally sourced vegetables, and meat alternatives in some classic recipes. Starter dishes include triple-fried Belgian potatoes, and polenta fries with black beans, carrots, chilies, jackfruit chorizo, and chives. Of the mains, Michelin highlights the mushroom umami burger that comes with heirloom tomatoes, beet ketchup, lettuce, caramelized onion, pickled shallots, sprouts, mustard, and a cashew aioli. Check out their brussel sprout taco or squash blossom quesadilla. Mesa Verde has soups and salads, and the featured dessert is the "Birds Nest Baklava," with pistachios, filo dough, and lemon simple syrup.
Bettina
1014 Coast Village Rd., Santa Barbara, 93108, USA
Bettina Pizzeria is a local Santa Barbara Italy eatery and has a Bib Gourmand rating from the Michelin Guide. Co-owned by Roberta's alumni, Brendan Smith and Rachel Greenspan. Their restaurant features over a dozen varieties of wood-fired pizza. Of these, Michelin recommends the carbonara with pancetta, the egg with pecorino, and the seasonal summer peach with red onions, fontina, and poblano peppers. Try their trumpet mushroom, and creamed nettle pizza options. They also have some dairy-free pies to pick from. Snacks include marinated orange and fennel olives, 'nduja stuffed dates, and cacio e pepe arancini, cooked in Calabrian chile oil. They have antipasto and vegetable dishes. Desserts include an olive oil cake with thyme and orange zest that looks mouth-wateringly good, and brown butter chocolate chip cookies with Jacobsen's sea salt.
The Stonehouse, American
900 San Ysidro Ln., Santa Barbara, 93108, USA
The Stonehouse is aptly named for its location. Situated in a San Ysidro Ranch with amazing views of the nearby scenery. The menu is focused on hyper-local regional sourcing. Some of the featured fruits and vegetables are harvested right from the ranch itself. From Tuscan melon and yellow tomato gazpacho to royal Ossetra caviar, they offer pan-seared abalone, Korean beef tacos, and award-winning baby back ribs with an apple fennel coleslaw. The prix-fixe menu includes a hamachi sashimi, and other melt-in-your-mouth featured dishes. The Stonehouse has 9 desserts to pick from, the top of which is the San Ysidro Ranch Meyer lemon tart. This comes with wildflower honey, lavender, chantilly cream, and a blueberry compote. Alcohol-wise The Stonehouse serves a huge variety of top-tier wines and liquors.
Sushi by Scratch Restaurant, Montecito
1295 Coast Village Rd., Santa Barbara, 93108, USA
Housed in the Montecito Inn, Sushi by Scratch is only a ten-minute drive outside of Santa Barbara, and well worth including on this list. Patrons start in the lobby with a cold drink, before being shown to their seats and shown a true sushi experience. While there are numerous locations, the Sushi by Scratch Restaurants are co-owed by chefs Phillip Frankland Lee and Margarita Kallas-Lee. This menu is known for its unique take on classic sushi dishes like adding sweet corn pudding or sourdough bread crumbs to a grilled hamachi collar, and Sushi by Scratch's iconic house-fermented soy sauce. Pair brown sugar, chili ponzu, fried onions, and pineapple with wagyu beef, and delicate fish dishes (via Michelin).
The image featured at the top of this post is ©rocharibeiro/Shutterstock.com.