While looking at hotels for a trip, the prices can sometimes leave your head spinning. Let's be honest; occasionally, the price tag on these hotels seems downright outrageous! With that in mind, this article will explore the most expensive hotels in California, and trust me; these prices are some doozies!
When looking at hotel expenses, there are a few factors to consider:
Hotel prices are often subject to change. The prices here reflect what was quoted to me for two adults, one night. However, the costs can go up or down depending on the time of year. As a matter of fact, this is especially true during off seasons and non-peak weekdays. If you are looking for a better price at a luxury hotel, there are a few steps you can take.
Try to book your trip in January and start your trip on Monday because these are non-peak times when you can find a good deal.
Sign up for email promotions through the hotel website.
The next factor to consider with hotel prices is the cost of living in that particular state. California is number three in the United States on the Cost of Living index. It has an index of 142.2. This means it is 42.2 points above the national average cost of living. Therefore, it makes sense that many luxury hotels in California will have outrageous prices. These expensive hotels in California are no exception.
What Makes California Unique
California is home to Hollywood, gorgeous beaches, and the Golden Gate Bridge.
Another distinctive characteristic of California is that it produces high-grade wines. As a result, you can't hear California without thinking about Napa Valley!
Diversity is also another building block of California. Uniquely, the rich culture is founded in Spanish and Mexican history.
The Goldrush, tall trees, and vibrant music festivals are all things that California is known for as well.
What are Tourist attractions in California?
The tourist attractions in California are numerous. These include:
Golden Gate Bridge
Yosemite National Park
Disneyland Park
Alcatraz Island
Univerisal Studios Hollywood
Santa Monica Pier
The Getty
San Diego Zoo
Redwood National and State Parks
Hollywood Sign
Sequoia National Park
These are just a few of California's fun and memorable tourist attractions that make it a fantastic place to visit.
Now, let's get into the most expensive hotels in California.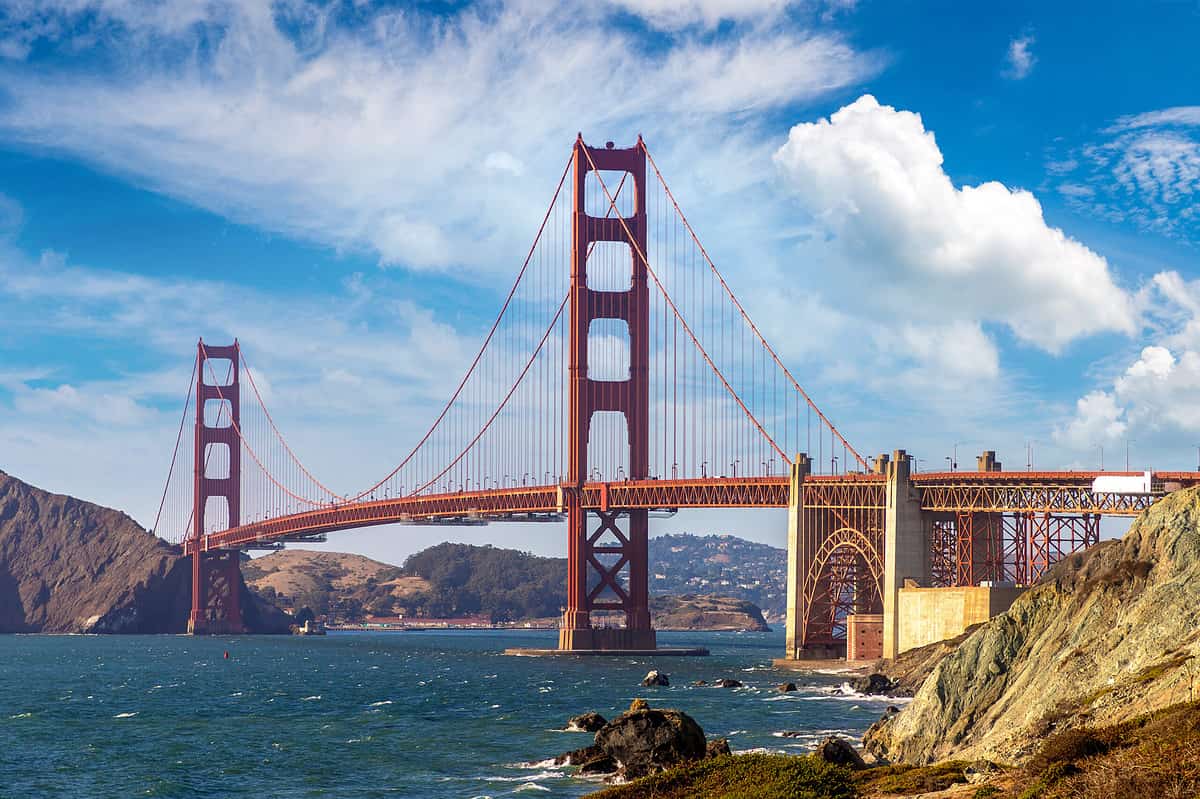 San Ysidro Ranch
900 San Ysidro Ln, Montecito, CA 93108
Price: $3,045
One of the most expensive hotels in California is in Montecito. San Ysidro Ranch offers guests a charming and luxurious setting to relax. It has 38 bungalow cottages scattered throughout the property. The cottages are meticulously and beautifully decorated with king-sized beds and fireplaces. There are also spas, rain flower showers, and more.
What Makes San Ysidro Ranch Unique
San Ysidro Ranch offers guests exceptional wine country packages, Balvenie taste testing, and daily activities like horseback riding and private yoga.
Guests can also enjoy the Salon and Spa while taking advantage of Swedish massage, facials, and manicures.
Guests can also choose to dine in style at one of the delicious restaurants, Stonehouse, Plow & Angel, Veranda, or even experience private dining.
What are the Attractions Near San Ysidro Ranch
While in Montecito, CA, guests can choose from many fun and exciting tourist attractions. Take a family trip to the Santa Barbara Zoo or Butterfly Beach. Guests may also love visiting Hot Springs Canyon Trailhead or the Santa Barbara Botanic Garden.
The Santa Barbara Museum of Natural History and the MOXI, the Wolf Museum of Exploration + Innovation, are enriching attractions for those who enjoy history and thought-provoking exhibits.
Alila Ventana Big Sur
48123 CA-1, Big Sur, CA 93920
Price: $2,429
Alila Ventana Big Sur is another expensive hotel in Big Sur, CA. This hotel is an adults-only resort. The visual scenery is gorgeous; guests here can take in Big Sur's natural beauty.
Wood-burning fireplaces, decks, and private hot tubs bring luxury right to the guests.
What Makes Alila Ventana Big Sur Unique
One of the unique aspects of Alila Ventana Big Sur is that it is an adults-only resort. It offers a concierge, room service, and free parking. There is also a restaurant in the hotel, a pool, and a spa and fitness center. A Hyatt member rate also saves guests up to 10% on rooms.
What are the Attractions Near Alila Ventana Big Sur
While in Big Sur, CA, guests can enjoy the gorgeous scenery by visiting several landmarks. These include:
Julia Pfeiffer Burns State Park
Pfeiffer Beach
Bixby Creek Bridge
Garrapata State Park
Andrew Molera State Park
McWay Falls
Partington Cove
Point Sur State Historic Park
Pfeiffer Big Sur State Park
Carmel River State Beach
Limekiln State Park
Big Sur has a gorgeous natural magnificence that is hard to miss. Guests will want to take in all the beauty and relish it.
Post Ranch Inn
47900 CA-1, Big Sur, CA 93920
Price: $2,350
Post Ranch Inn is also in Big Sur, CA, and is at the top of the list of most expensive hotels in California. While staying here, guests will get a gorgeous view of the coastline.
What Makes Post Ranch Inn Unique
The Post Ranch Inn does not have alarm clocks or televisions in its rooms. This simple yet powerful setup allows guests to unplug and get away at their own pace.
Guests can participate in wellness activities, go to the spa, or relax in the pool that oversees the ocean.
The main goal of this hotel is to provide a retreat for guests who want to get away from the bustle of everyday life. Activities that help guests do just that include:
Sound Journey Meditation
Guided Art Walk
Morning Yoga
Guided Nature Walks
Edible Garden Tour
Forest Meditation
Post Ranch Inn allows guests to 'Dine in the Sky" at Sierra Mar, an excellent restaurant with award-winning wine.
What are the Attractions Near Post Ranch Inn
Post Ranch Inn is also in Big Sur, CA. This means guests have a plethora of tourist attractions to choose from. Some of these attractions are:
Carmel River State Beach
Point Lobos
Calla Lilly Valley
Point Sur Lighthouse
Count of the Monarch Butterflies
Partington Cove
McWay Falls
Sand Dollar Beach
Salmon Creek Falls
Rosewood Miramar Beach
1759 S Jameson Ln, Montecito, CA 93108
Price: $1,795
In Montecito, CA, is the Rosewood Miramar Beach, a luxurious hotel set on the backdrop of a gorgeous coastline and beach. Rosewood Miramar Beach is a Forbes Five-Star Hotel & Spa.
This hotel is also only 15 minutes from the Santa Barabara Municipal Airport, making travel more convenient.
What Makes Rosewood Miramar Beach Unique
This hotel offers guests fun family activities geared for the season. The Summer activities include:
Making Ice Cream
Stars and S'mores
Bubble Hour
Movie Night
Beachside Art Classes
Beachside Tie Dye
Rosewood Miramar Beach has a Miramar club, a social club that gives guests personal concierge services, changes to participate in unique events, and the use of the spa and fitness facility.
This hotel is also pet friendly, allowing you to bring your furry-legged friend. It even has a tailored pet menu!
More fun amenities include the family and adult pools, Lincoln house car, Bocce courts, hotel restaurants and bars, boutiques, and bicycle rentals. The extras this hotel offers may make the extra expense worth it!
What are the Attractions Near Rosewood Miramar Beach
Montecito is home to many tourist attractions that will boost family vacations and romantic getaways. These tourist attractions include:
Stearns Wharf
Andree Clark Bird Refuge
Shoreline Park
Hot Springs Canyon Trailhead
Shipwreck Playground
Santa Barbara Bird Sanctuary
Toro Canyon Park
These are only a few exciting and unique sites guests may want to visit while in Montecito.
Auberge D Soleil
180 Rutherford Hill Rd, Rutherford, CA 94573
Price: $1,637
Auberge D Soleil is located in Rutherford, CA. This gorgeous resort boasts luxury at its finest. It's no wonder; its inspiration was the south of France.
First came the delicious Napa Valley Restaurant. The restaurant was thriving in such a way that the idea to open the Inn came next.
The scenery is set against beautiful oak and olive trees, casting a dreamer's backdrop that can only be described as breathtaking.
What Makes Auberge D Soleil Unique
Staying Auberge D Soleil feels like stepping right into another world. The beautiful panorama and charming accommodations will make guests want to stay forever. Guests can swim in the relaxing pool or play a round of golf.
Visitors can enjoy a picnic for two, explore Napa Valley while biking, or indulge in delicious wine tasting.
There is an activity for all guest personalities, from yoga, sports, swimming, and the spa. Auberge D Soleil allows guests to unplug and escape life's stressors while reconnecting to the beauty around them. Visitors can also recharge and feel renewed with the calming activities guests can partake in.
What are the Attractions Near Auberge D Soleil
Rutherford is in the midst of Napa Valley, meaning guests can't visit without experiencing exceptional wine tasting. It's no wonder many of Rutherford's tourist attractions include wineries. Some of them to try are:
St. Supery Estate Vineyards & Winery
Peju Winery
Round Pond Estate Winery
Sequoia Grove Winery
Grgich Hills Estate
Castello di Amorosa
Pine Ridge Vineyards
Jarvis Estate Winery
Elizabeth Spencer Winery
Hess Persson Estates
If you are looking for an activity that doesn't include a winery, Rutherford has those too!
More fun activities for guests to participate in include:
Hot Air Balloon Rides
Walk Through Downtown Napa Valley
Visit Napa River
Go on the Napa Art Walk
Visit Bothe-Napa Valley State Park
Hike to the Top of Mt. Saint Helena
Rutherford is beautiful, with great activities for couples and friends to appreciate.
Waldorf Astoria Beverly Hills
9850 Wilshire Blvd, Beverly Hills, CA 90210
Price: $1,196
Waldorf Astoria Beverly Hills is located in Beverly Hills, CA. This gorgeous hotel gives guests a luxurious getaway to unwind and recharge. Also, it has incredible amenities that bring your stay to the next level.
What Makes Waldorf Astoria Beverly Hills Unique
The Waldorf Astoria Beverly Hills allows guests to enter luxury and pampering in indulging activities. These activities include:
A Rooftop Pool
La Prairie Spa
Fitness Center
Kevin B Salon
A Social Gathering Amenity at The Rooftop by JG
Fine Dining at Espelette Beverly Hills
These extraordinary indulgences bring luxury to a whole new level.
What are the Attractions Near Waldorf Astoria Beverly Hills
Waldorf Astoria Beverly Hills is in Beverly Hills, home to Hollywood. Guests who visit will enjoy going on Hollywood sightseeing tours or visiting Beverly Gardens Park. Beverly Hills is also home to many historical landmarks.
One of the most luxurious and gorgeous estates to visit would be the Greystone Mansion, which sits on the Greystone land, first owned by Edward Laurence Doheny. Edward was one of the first to find "gold" in the form of oil in Los Angeles. The series of events that unfolded afterward made him and his friend, Charles A. Canfield, large oil producers during this time. Fast forward to 1927, when Edward's son, now heir to an overabundance of wealth, started building this estate. Almost 100 years ago, the cost of building this mansion was over three million dollars. This makes one wonder, what is the net worth of this mansion today?
Another historical site to visit is the Spandena House. Pulling up to the historical landmark, the first image that will pop into your mind is a witch. Rightfully so, the Spandena House, named after the first owners, is nicknamed the witch's house. Although the history is not disturbing or sinister, this house is still fun to visit.
The architect was Harry Oliver. He was an art director in Hollywood. He designed this building to be part of Irvin Willat's film studio. It was built to be a storybook house with a garden, a moat pond, and a pointy roof. Fun fact, this building has been in a few movies, including Clueless.
In Conclusion
California is a vibrant and diverse state, full of unique attractions and deep rich history. Whether guests want to visit Hollywood and go on a sightseeing tour or take in this state's natural beauty, California has many choices. California is also home to multiple expensive hotels. These hotels boast luxury and style while offering guests exclusive experiences. These experiences include nature activities, yoga and meditation, spa treatments, and more. The price tag on these expensive hotels in California may seem downright outrageous, but considering all they offer, one may wonder if a night in one of these luxurious hotels is actually worth it.
California Posts