When booking a vacation, the process can feel stressful when choosing a hotel for your family. Which hotel do you go with? What amenities are important, and what is just extra? Researching hotel prices can leave your head spinning. After all, some of these hotel expenses are just downright outrageous! However, these expensive hotels in Louisiana may just leave you thinking maybe the price is actually worth it.
This article will explore some of the most expensive hotels in Louisiana. First, it's important to remember that this list is not extensive. There are plenty of expensive hotels scattered all across America and Louisiana. It's also important to remember that hotel prices are subject to change. They often go up during peak seasons and days, then come back down. The prices on this list were quoted for two adults, one night stay.
If you are looking to visit a luxury hotel but want to get a great deal, there are many ways to do so! These ideas include:
Check out loyalty programs
Try booking your trip during off-seasons, like in January
Look for special promotions; these are often sent through emails
Opt for free cancellation
Book through the hotel website
These are just a few simple ways to find amazing deals on luxury hotels. Before we get into Louisiana's most expensive hotels, let's look at what makes Louisiana unique. 
What Makes Louisiana Unique
When one thinks of Louisiana, pictures of Mardi Gras beads and celebrations most likely flood your mind. However, Louisiana is so much more than Mardi Gras! This great state has a rich history, vibrant city life, and incredible cuisine.
When visiting Louisiana, you will want to partake in their delicious Cajun and Creole dishes and also appreciate the excellent Jazz music. 
Diversity is at the forefront of Louisiana culture. This fact is evident in the architecture and the festivals.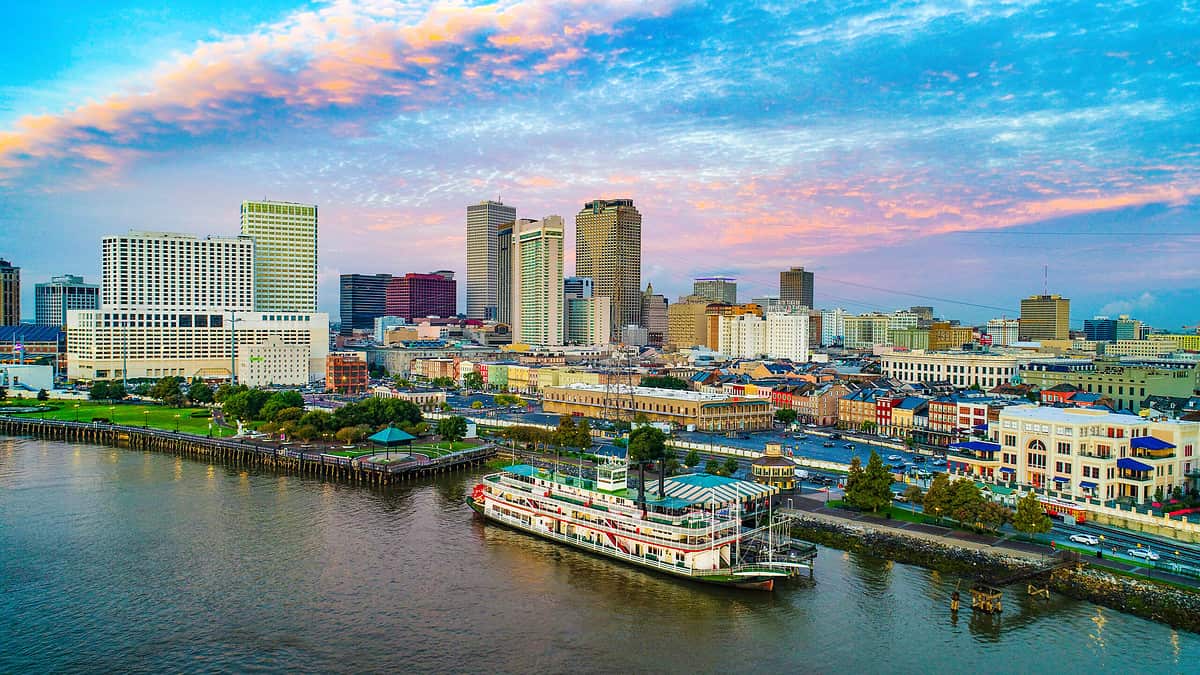 What are Tourist Attractions in Louisiana?
Guests may want to go on a swamp tour to see an alligator when visiting Louisiana. They may also want to participate in a fun Mardi Gras celebration.
Guests can also take in the enriching culture and history by visiting the National World War II Museum or the French Quarter. 
More Louisiana attractions include:
Mississippi River
New Orleans
Plantations
Ghost Tours
Baton Rouge
There are so many exciting aspects of Louisiana to take in; these attractions do not even hit the tip of the iceberg. Now that we have covered what makes Louisiana so great let's talk about the interesting and expensive hotels in Louisiana.
Nottoway Resort
31025 LA-1, White Castle, LA 70788
Price: $999
Staying at this luxurious plantation, Nottoway Resort, in White Castle, LA, feels like a once-in-a-lifetime opportunity. The Nottoway Resort is the largest Antebellum Mansion. Additionally, it has 16 large oak trees and sits on 31 acres of land. This mansion is 162 years old and is between Baton Rouge and New Orleans. All of this rich history and the location make the Nottoway Resort an ideal getaway retreat. 
What Makes Nottoway Resort Unique
The Nottoway Resort is equipped with tennis courts, a pool and cabana, a Mansion bar, and a Mansion Restaurant.
Guests can take in the beauty of Louisiana while exploring the mansion. Also, there are even opportunities to host a wedding here! The 15,000 square feet of event space makes this an ideal wedding location. 
What are the Attractions Near Nottoway Resort
Louisiana has an intriguing and rich history. This history can be seen in many of the museums scattered throughout Louisiana. These include the National Hansen's Disease Museum, Iberville Museum, and the River Road African American Museum.
These are just a few of the interesting attractions near Nottoway Resort.
The Ritz Carlton in New Orleans
921 Canal St, New Orleans, LA 70112
Price: $319
The Ritz Carlton in New Orleans immerses guests in the lively atmosphere of Louisiana. Guests can listen to fantastic Jazz while dining on Cajun cuisine and then visit the incredible and lively city of New Orleans. 
What Makes The Ritz Carlton Unique
The Ritz Carlton is a luxury hotel allowing guests to enjoy unforgettable experiences. These experiences include a relaxing wellness spa, fitness center, whirlpool, and a Ritz Kids program.
What are the Attractions Near The Ritz Carlton
While staying at the Ritz Carlton, guests have access to everything that makes New Orleans the fantastic city that it is. The French Quarter is close, or you can visit the Oak Alley Plantation. Guests can also explore the Bayou St. John or Longue Vue House and Gardens.
There are also quaint shops and delicious restaurants to dine in while exploring New Orleans.
The Natchez
530 Natchez St, New Orleans, LA 70130
Price: $374
The Natchez is also located in New Orleans. Close to the French Quarter, staying at The Natchez means access to everything in New Orleans is possible.
What Makes The Natchez Unique
The Natchez offers luxury suites. These suites make you feel at home and pampered at the same time. Some of the amenities that are offered here are:
BBQ station
A heated pool
Salt and fresh water hot tubs
Cabanas
A courtyard
Security
These amenities are just a few that make staying at the Natchez worth it.
What are the Attractions Near The Natchez
Staying at The Natchez allows guests to explore many interesting sites. Whether you are on a family trip and want to take a trip to the Aquarium of the Americas or get away with friends, there's much to behold. The World War II Museum is also excellent for history buffs. 
Guests who love to shop will enjoy the antique shops along Royal Street. The casino is another exciting attraction where one can easily spend their day.
Four Seasons Hotel in New Orleans
2 Canal St, New Orleans, LA 70130
Price: $325
The Four Seasons Hotel is in the ideal location in New Orleans. The accommodations are beautifully decorated and quite cozy. They make you feel like you simultaneously stepped inside a magazine and a close friend's house.
What Makes Four Seasons Hotel in New Orleans Unique
The Four Seasons Hotel in New Orleans has a concierge team that helps guests plan their perfect visit.
The main priority of the Four Seasons Hotel is to make guests feel comfortable. They offer free dining for children under five, in-room dining, and even pool toys for your kids!
There is a game and activity library, babysitting services, and cabanas to make your stay here as a family easier.
What are the Attractions Near the Four Seasons Hotel in New Orleans
Since the Four Seasons Hotel sits in the heart of New Orleans, guests have access to everything that makes New Orleans special.
Whether you are visiting to take in Mardi Gras celebrations or simply want to take a stroll and visit a boutique, there's something for everyone in New Orleans. 
The Chloe
4125 St Charles Ave, New Orleans, LA 70115
Price: $458
The Chloe is a beautiful and quaint hotel that has just 14 rooms. The uniqueness of Chloe lies in the fact that the hotel is actually an Uptown Mansion. 
What Makes The Chloe Unique
The Chloe has its own restaurant that is personable and cozy. Also, there is a lobby bar that offers tasty drinks. Aside from the lobby bar, there is also a pool bar, and happy hour is from 3 p.m. to 5 p.m. 
There is also a Record Library that immerses guests in the music that makes Louisiana, well, Louisiana.
What are the Attractions Near The Chloe
Like many other hotels on this list, The Chloe is located in New Orleans. This means the guests can fully engross themselves in the heart of New Orleans. Exploring the streets, listening to Jazz, and dining on incredible cuisine are all unique experiences guests will never forget. 
The Roosevelt New Orleans, A Waldorf Astoria Hotel
130 Roosevelt Way, New Orleans, LA 70112
Price: $225
Also located in New Orleans is The Roosevelt New Orleans, a Waldorf Astoria Hotel. The history of this hotel is long, considering it opened in 1893. Before it was a hotel, the Roosevelt New Orleans was home to Huey P. Long, a Louisiana governor. Talk about rich history!
The suites and rooms here are cozy and elegant. Also, weddings and significant events can be held at this luxury hotel!
What Makes The Roosevelt New Orleans, A Waldorf Astoria Hotel Unique
Aside from its incredible history, The Roosevelt New Orleans has incredible amenities. These amenities include its relaxing spa, outstanding cuisine served in the lounges and restaurants, and a rooftop pool.
What are the Attractions Near The The Roosevelt New Orleans, A Waldorf Astoria Hotel
When guests venture into the city, they will be met with various exciting opportunities. Spend the day visiting the Saenger Theater or Caesars Superdome. The Garden District and Audubon Park are also enjoyable places to visit. New Orleans is not short of amazing experiences!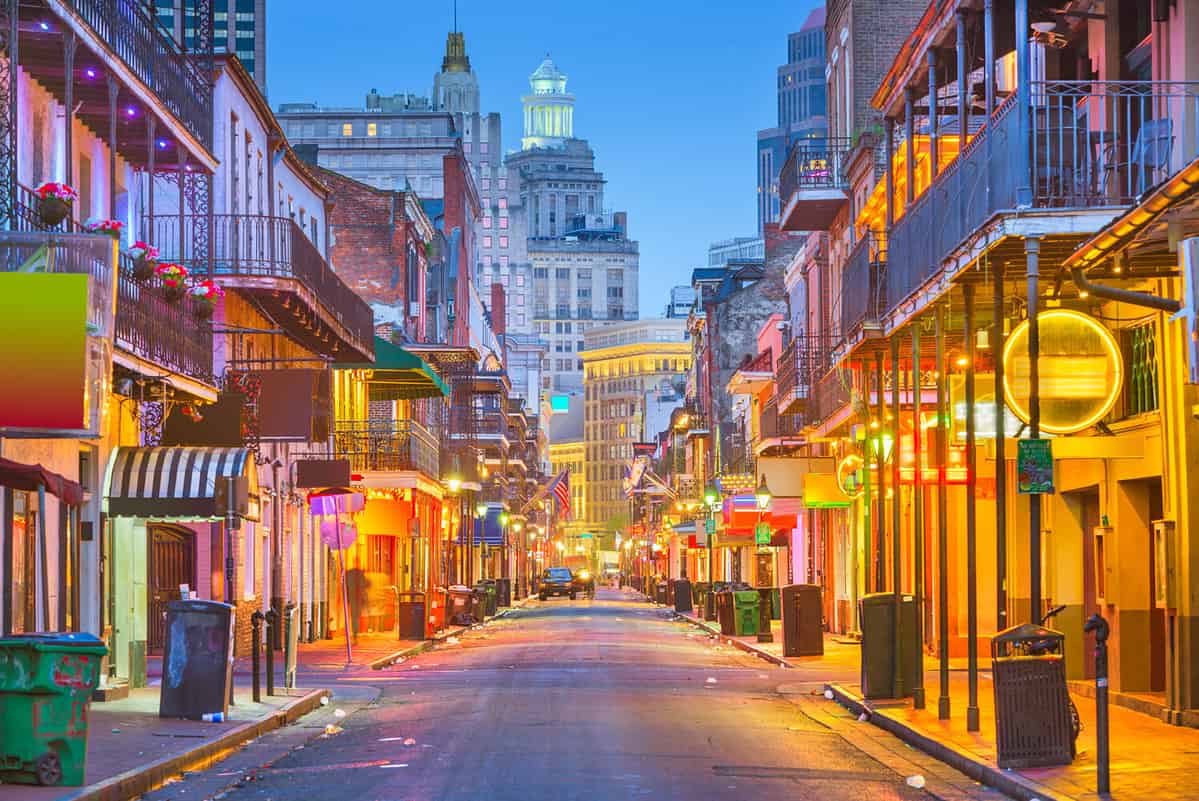 The Windsor Court
300 Gravier St, New Orleans, LA 70130
Price: $340
Spacious rooms and luxury at its finest can be found at the Windsor Court. Leave your stress behind and relax in style and luxury while staying here.
What Makes The Windsor Court Unique
The Windsor Court has a rooftop pool that is both relaxing and has beautiful views.
Also, the Windsor Court has a relaxing spa, a fitness center, and chauffeuring services.
 This resort also offers accommodations for your furry friends.
Another unique aspect of the Windsor Court is the fantastic collection of art!
The Inn At Houmas House
40136 LA-942, Darrow, LA 70725
Price: $350
In Darrow, LA, sits the Inn at Houmas House. This bed and breakfast offers unique and cozy cottages right beside the Mississippi River. Additionally, the land these cottages sit on is the same one that the Uncle Sam Plantation sat on. The coziness of each cottage allows you to feel right at home while indulging in luxury. 
What Makes The Inn At Houmas House Unique
The cottages are uniquely and beautifully decorated, each taking on its own personality.
While staying here, a tour is a fun and enriching way to spend an afternoon. Tours that are offered include:
Houmas House and Destrehan Plantation day trip
Self-guided garden tour
Houmas House and the Great River Road Museum
The Great River Road Museum and Gardens Tour
Houmas House Mansion and Gardens Tour
Aside from the tours, guests can also visit the Turtle Bar, Pre-Civil War Submarine, and the gift shop.
What are the Attractions Near The Inn At Houmas House
Darrow, LA, offers tours for plantations, including Oak Alley Plantation Tour and Destrehan Plantation.
Aside from plantation tours, guests can take in the Mississippi River or venture further into Louisiana and go on a Louisiana Film Trail. Many incredible films have roots in Louisiana, including the Steel Magnolias House and the Interview With the Vampire House.
Golden Nugget Hotel & Casino
2550 Golden Nugget Blvd, Lake Charles, LA 70601
Price: $391
The Golden Nugget Hotel is also a casino located in Lake Charles. The hotel itself takes pride in offering exceptional luxury that makes its guests always want to stay.
What Makes The Golden Nugget Unique
Aside from the casino, The Golden Nugget offers guests a vast range of amenities. These amenities include a pool and pool bar, spa and salon, fitness center, and even a barbershop!
Guests can even walk down to the beach on Lake Charles. Don't just stop at the beach; enjoy docking your yacht at the Golden Nugget marina. 
The Golden Nugget also offers transportation and limousine chauffeuring, and valet services. Guests who love sports can also take in a game of pickleball or golf. There are so many fun and stimulating activities around the Golden Nugget Hotel and Casino! 
What are the Attractions Near the Golden Nugget
Lake Charles is a wonderful place to visit with your family. The city has excellent parks, including Bord Du Lac Park, Sam Houston Jones State Park, Millennium Park, and Prien Lake Park.
If you're not really feeling a park, there are also enriching museums. Visit the Imperial Calcasieu Museum or Children's Museum. Escape rooms, malls, and Antique shops are also fun and intriguing places to visit while in Lake Charles.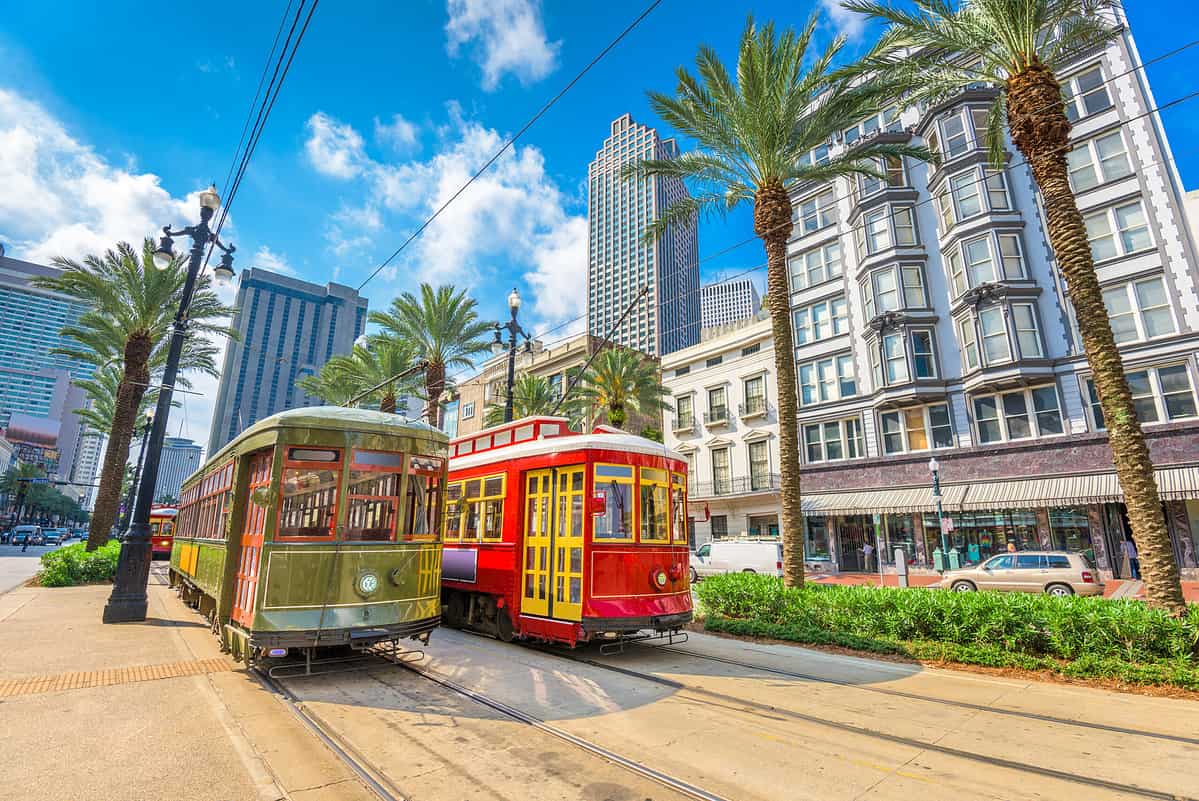 One Final Note
Researching hotels can be draining and tedious. Finding the right ones for your family vacation shouldn't be so difficult. However, sometimes the prices of these hotels seem pretty outrageous. Yet, when looking further into all the amenities and activities offered at these resorts, you can't help but wonder, maybe the extra expense is worth it! 
These expensive hotels in Louisiana are unique and luxurious at their finest. Whether you are looking for a casino to spend the weekend or a fun spa resort to get away and rejuvenate, these hotels meet those specific needs and make guests feel at home at the same time.
Louisiana Posts
The image featured at the top of this post is ©Dmitry Kalinovsky/Shutterstock.com.