Are you planning a trip to the Granite State, New Hampshire? This Eastern state has beautiful hills, lakes, and river landscapes. Also, New Hampshire is incredible to visit if you enjoy four-season weather! Of course, if you are planning a trip, one of the first tasks is to find accommodations. While it can be common to look for the cheapest hotels you can, cheaper doesn't always mean better. Sometimes, more expensive hotels can elevate your trip above and beyond your highest expectations. This article will explore the most expensive hotels in New Hampshire, what makes them unique, and attractions to visit while there. 
It is important to note that hotel expenses are often subject to change, and these expensive hotels in New Hampshire are no exception. The prices below are those given for two adults during a one-night stay. However, booking a luxury hotel for a more affordable price is possible. Here are some simple ways to find great deals on any hotel!
Try to book during the off-season, like January or during the week.
Book your stay during a time that isn't close to a holiday.
Sign up for deals through the hotel website.
Book your stay through the hotel website before using a third party.
Although there are more ways to find an excellent price for a luxury hotel, these tips are great for getting started.
Fun Tourist Attractions to Visit in New Hampshire
When visiting New Hampshire, seeing some memorable and entertaining attractions this state offers is a great idea. If you visit with your family, New Hampshire has plenty of kid-friendly activities to fill your days and create a magical experience. Here are several popular tourist attractions in New Hampshire.
Santa's Village
Clark's Bears
Conway Scenic Railroad
Strawbery Banke Museum
Flume Gorge
Story Land
Canobie Lake Park
Castle in the Clouds
Polar Caves Park
America's Stonehenge
Diana's Baths
From amusement parks and historical museums to fun natural landscape attractions, there's no shortage of fun things to do in New Hampshire!
Most Expensive Hotels in New Hampshire
Of course, when visiting this historically rich and beautiful state, you need a place to stay! Below are the most expensive hotels in New Hampshire. We will explore what makes each memorable and the fun attractions to visit while staying there. Let's take a look below.
The Manor on Golden Pond
31 Manor Dr, Holderness, NH 03245
Price: $500 per night
The Manor on Golden Pond is a charming, beautiful mansion with a deep history. The backdrop of Squam Lake gives guests a serene feeling. Not only does The Manor on Golden Pond offer many amenities, but it is also an excellent place to recharge and come home feeling renewed.
What Makes The Manor on Golden Pond Unique
The Manor on Golden Pond was an ideal home for Isaac Van Horn and his wife, Madeline. They loved the atmosphere and stunning landscape in this area. They built the mansion to completion in 1907 but only were able to enjoy it for a short time. This is because his wife passed away while still young. 
After his wife's death, the house was sold and has been owned by several people. Now, it is a gorgeous hotel you can enjoy in an ideal setting.
The Manor on Golden Pond has many different amenities for you to enjoy. First, it has a pool and a spa to recharge and relax. There are also options to rent canoes or boats to explore the lake. Additionally, if you prefer lake tours, this is an option.
What are the Attractions Near The Manor on Golden Pond
If you are staying at the Manor on Golden Pond, you may be curious about attractions for you and your family to visit.
If you have children, check out the Squam Lakes Natural Science Center. It has hands-on experiences with playgrounds and more. Also, you could spend the day at the beach or take in a game of golf. There are many fun ways to heighten your time while staying at the Manor on Golden Pond.
Omni Mount Washington Resort
310 Mount Washington Hotel Rd, Bretton Woods, NH 03575
Price: $404
If you stay in Bretton Woods, check out Omni Mount Washington Resort. This resort is a lovely luxury hotel with delightful attractions for families to enjoy.
What Makes Omni Mount Washington Resort Unique
While staying at Omni Mount Washington Resort, you can choose from a handful of fun resort activities. These activities include taking in a round of golf or playing a game of tennis. You can also visit the relaxing spa for facials or a massage. Additionally, you may enjoy the zip line and the beautiful scenery on a canopy tour. There are so many options while staying here!
What are the Attractions Near Omni Mount Washington Resort
Of course, getting out of the hotel is half the fun while going on a trip. If you book your trip during the winter, check out the Bretton Woods Nordic Ski area for a fun day on the slopes.
Take a ride on a cog steam engine at The Mount Washington Cog Railway, or go on an ATV or snowmobile tour. You and your family can experience numerous activities in this area!
Hanover Inn Dartmouth
2 E Wheelock St, Hanover, NH 03755
Price: $359 per night
Hanover Inn Dartmouth is in Hanover, NH. When you stay here, you can enjoy all the perks of a boutique hotel. Also, this hotel is next to Dartmouth College Green and on the Dartmouth campus! This makes accommodations convenient for those who are visiting the college.
What Makes Hanover Inn Dartmouth Unique
Many special characteristics make staying at Hanover Inn Dartmouth outstanding. The hotel has a gorgeous ballroom for those looking to throw an event. Another perk, this hotel also has a business center, which allows those who need to continue to work to do it with all the necessary equipment. These include copiers and Wi-fi.
What are the Attractions Near Hanover Inn Dartmouth
While you are in Hanover, many fun and exciting activities exist! Going on an adventure tour is a great way to take in the surroundings. Also, the Montshire Museum of Science has many hands-on activities for families to explore together and make a day of it! If you enjoy the outdoors, hiking the Appalachian trail or learning more about the Vins Nature Center's local wildlife are excellent activities. The fun doesn't stop there; shopping, visiting breweries, and more can help you improve your day!
Bedford Village Inn & Restaurant
2 Olde Bedford Way, Bedford, NH 03110
Price: $359 per night
If you are looking for a gorgeous place to stay in New Hampshire, look no further than the Bedford Village Inn & Restaurant. Not only does this Inn have many options to choose from while staying here, but it also has a deep and enriching history. 
What Makes Bedford Village Inn & Restaurant Unique
This Inn dates back to the 1700s. The Bedford Village Inn & Restaurant's land was first owned by John McLaughlin, who sold part of the land to his Neighbor Samuel Gordon. In 1774 the land was cleared by John Gordon, and from there started its rich history. This land and farmhouse saw many generations grow up and thrive until the 1980s, when the farmhouse was bought and preserved. Thus the Inn & Restaurant was born. 
The Bedford Inn & Restaurant has recently added a Grand Boutique Hotel. This hotel has combined luxury, the future, and the spark that resonated with the days of old all in one. No one will be disappointed while spending their vacation here.
What are the Attractions Near Bedford Village Inn & Restaurant
There are plenty of entertaining things to do if you take your family on vacation in Bedford, NH. Families can spend the day at the SEE Science Center or head to Livingston Park for a fun day in the sun.
From food and parks to hiking on a beautiful trail, Bedford, NH, has no shortage of fun.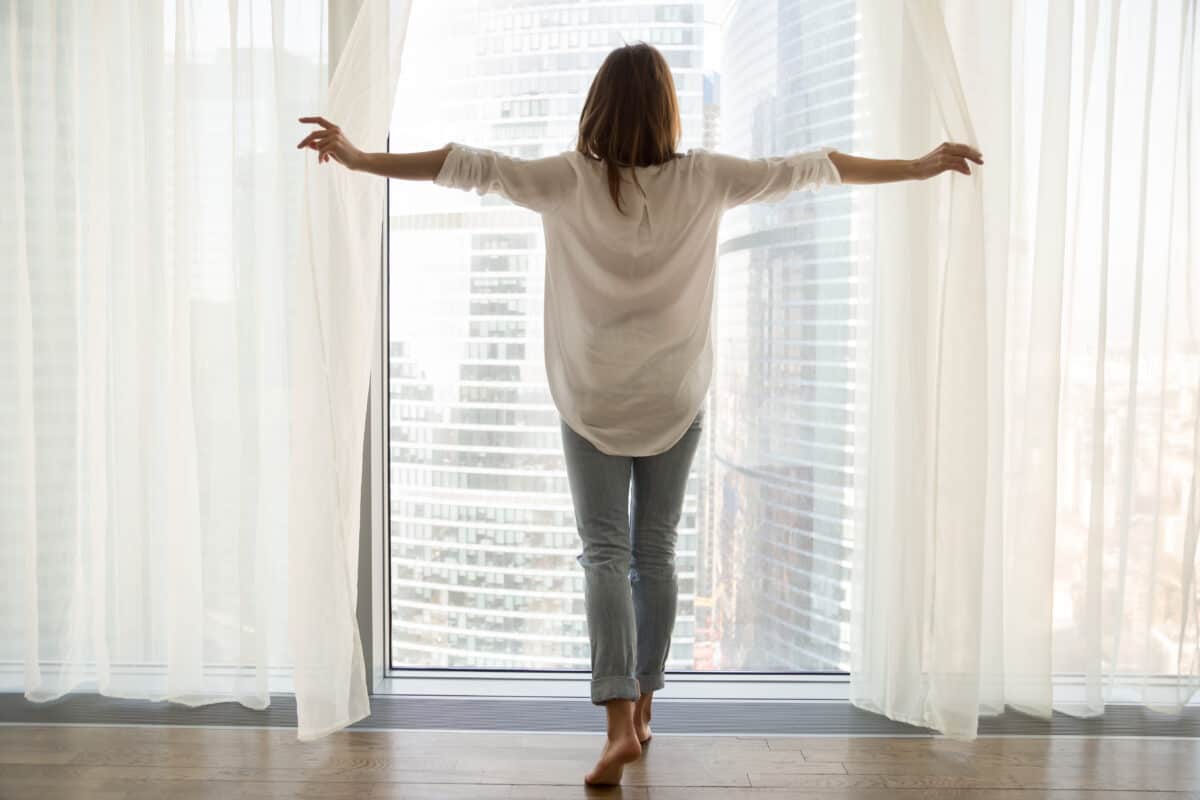 One Last Note
New Hampshire has impressive scenery, fun activities, and excellent accommodations for those considering visiting. If you are looking for a place to stay, it is worth checking out the most expensive hotels in New Hampshire. Not only do they ooze class, but they also have notable histories, amenities that make you feel pampered, and an overall feeling of luxury that is hard to say no to.
No matter which one you choose, the hotels on this list are top-rated and may be worth the extra expense!
New Hampshire Posts
The image featured at the top of this post is ©Anel Alijagic/Shutterstock.com.