Austin has an abundance of remarkable qualities, including a rich history, a lively atmosphere, and beautiful weather. Fine accommodations are also evident with these expensive hotels in Austin.
The history of Austin, TX, as a settlement goes back to the 1830s, first known as Waterloo. From there, the population continuously grew, eventually becoming Texas's capital.
When you visit the Lone Star State, you will quickly see plenty of sights to behold and activities to partake in. In addition, the weather is fabulous, especially if you enjoy warm weather year around. Furthermore, Austin has plenty of options for families and individuals to enjoy during their visit.
Fun Tourist Attractions to Visit in Austin, TX
If you are staying in Austin, TX, checking out these fun and exciting attractions can elicit unforgettable memories for everyone! Here are some fun ideas to consider when you come to Austin:
Lady Bird Johnson Wildflower Center
McKinney Falls State Park
Zilker Botanical Garden
Mayfield Park and Nature Preserve
Mexic-Arte Museum
Museum of the Wierd
Boat Cruises
These are just a few entertaining activities that families and individuals may enjoy while staying in one of these expensive hotels in Austin!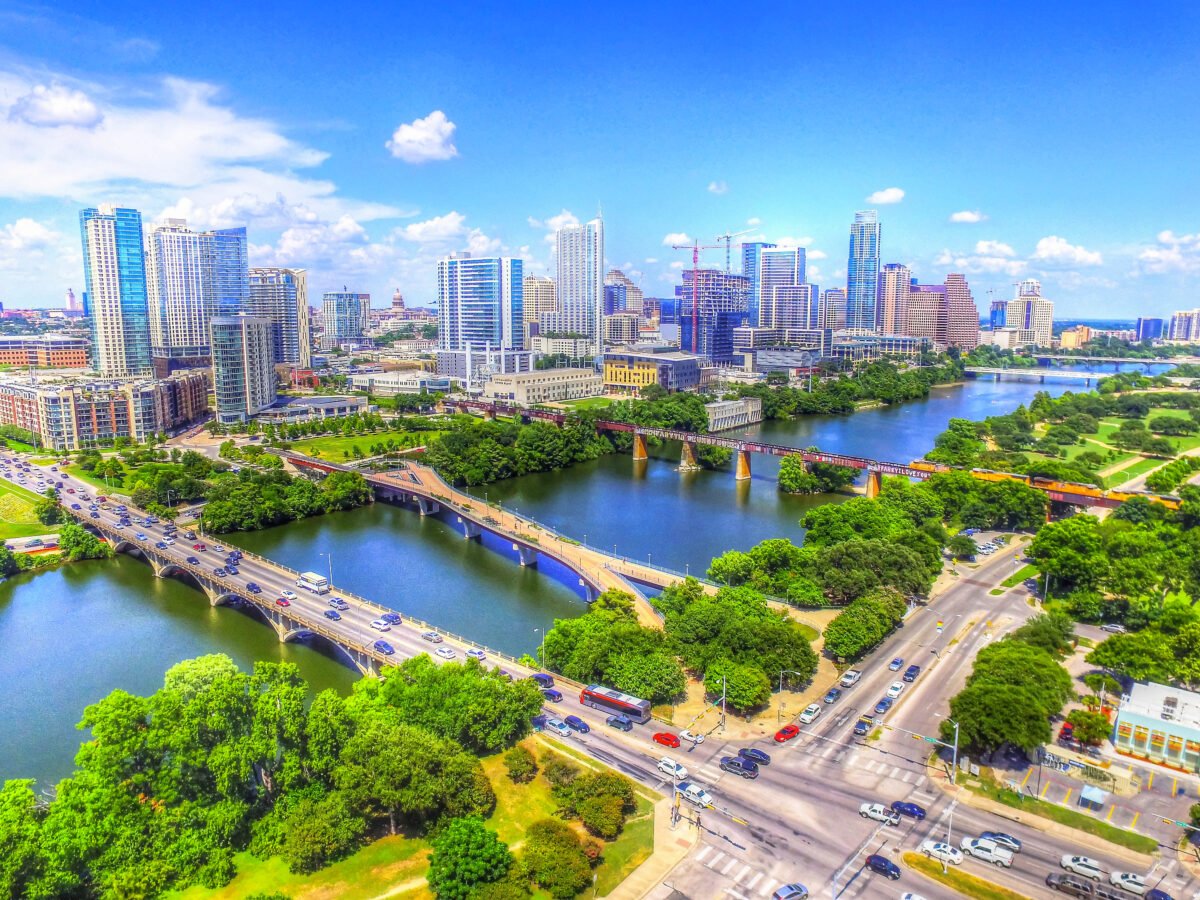 Most Expensive Hotels in Austin
If you plan on visiting Austin, TX, first, you will want to look for a great place to stay! It can be standard for those booking accommodations to opt for the cheaper options. However, sometimes cheaper doesn't always mean it will be better. There are multiple reasons to consider these more expensive hotels in Austin. First, many of these hotels have spas and amenities that others do not offer. Also, each hotel gives a luxurious feel that may make you want to stay in Austin even longer!
Although the prices of these hotels may make your head spin at first glance, there are many reasons these accommodations raise the bar on hotels. If you think these hotel prices are too outrageous, don't worry, there are a few things to remember!
First, the prices reflected for these hotels were those given to me for one night stay for two adults. However, hotel prices constantly fluctuate, and it is possible to find a lower cost. If you want to stay in one of these luxury hotels but are holding out for a lower price, here are a few ways to find one.
Try to book far out in advance.
Book your stay during the off seasons, in January, for example.
Try booking through the hotel website first.
Sign up for special deals through the website and receive promotions in your inbox.
These tips and others can help you find the right hotel for a lower price!
The Four Seasons Hotel Austin
98 San Jacinto Blvd, Austin, TX 78701
Price: $792 per night
If you desire to stay in the middle of Austin, try The Four Seasons Hotel! With access to all the hustle and bustle that makes Austin so lively, this hotel is in the best location. This hotel also offers wedding opportunities for those who want to get married in a luxury hotel in downtown Austin. You can customize your wedding plan with The Four Seasons Hotel options whether you want your service outside, a big ceremony, or a small one. The options are seemingly endless!
What Makes The Four Seasons Hotel Austin Unique
The Four Seasons Hotel in Austin has many amenities that bring luxury to life. First, visit the spa and wellness center. This hotel offers monthly wellness classes and spa treatments in the form of massages and facials. If you are in dire need of a full-body treatment, there is that option as well! Walk away feeling refreshed and ready to tackle anything that comes your way.
This hotel also hosts summer concerts, offers a guitar concierge, and fun lawn games! These games include cornhole, giant Jenga, and more.
Among the activities to enjoy at the hotel include delicious food. Choose from afternoon tea, cocktails, experience a TableMation dining experience, or ask for a margarita cart directly in your room. There are many ways to enjoy delectable food and drinks at the Four Seasons Hotel!
What are the Attractions Near The Four Seasons Hotel Austin
While staying at the Four Seasons Hotel in Austin, step outside and experience the bustling city in all its glory. First, visit the Congress Bridge Bats while the sun is setting. Next, explore the bars and entertainment on Rainey Street. Numerous options exist for fantastic food, wine tasting, hiking, and even water activities. The possibilities are seemingly endless in this city!
ADINA
1304 Rio Grande St, Austin, TX 78701
Price: $577
Many characteristics set ADINA in Austin apart from alternative lodging. First, the detailed and unique decor and atmosphere make this hotel feel like you just stepped into a dream.
Often, stepping into a hotel will feel repetitive and sometimes even dreary with beige colors. However, this isn't a reality at ADINA. This gorgeous lodging takes color and individuality to heart, which is apparent as soon as you enter this hotel!
What Makes ADINA Unique
ADINA brings the culture and history of Austin, TX, to life with its creativity and feeling of individuality.
ADINA Founder's House is also available for those looking for a place to live in Austin. It is a co-living space and brings the same free spirit and individuality to life as ADINA.
Additionally, ADINA has several rooms, each uniquely decorated with bright colors and personalized decor. This lodging has also been recognized in the media!
What are the Attractions Near ADINA
While staying at ADINA, a few attractions are within reach. Take a day trip to the Texas State Capitol or the Volunteer Firemen Monument. If you enjoy monuments, there is also the Hiker Spanish American War Monument, Heroes of the Alamo Monument, and the Texas Cowboy Monument.
Take a glimpse at the Texas Governor's mansion or visit the Bullock Texas State History Museum!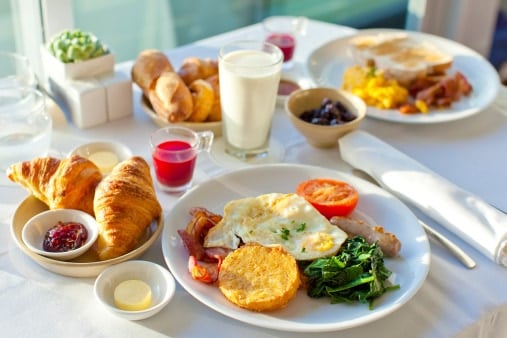 AT&T Hotel and Conference Center
1900 University Ave, Austin, TX 78705
Price: $339 per night
The AT&T Hotel and Conference Center is an innovative hotel in the heart of Austin. The 297 guest rooms and accommodating amenities make your stay here easy and relaxing.
What Makes AT&T Hotel and Conference Center Unique
Many characteristics make AT&T Hotel and Conference Center unique. For starters, many small amenities elevate your stay to one of ease, including:
Late check-out
Valet parking
Express check-out
Being Tabacoo free
Cribs when asked
In-room safe
On top of those amenities, this hotel has a relaxing outdoor pool with heated saltwater and a fitness center. There are also four restaurants for exceptional cuisine to round out your day.
What are the Attractions Near AT&T Hotel and Conference Center
While staying at this hotel, there are many family day trip options! Go on a sightseeing tour or visit the IMAX, the Bob Bullock Texas State History Museum.
If you appreciate museums, there are many more to check out, including the Blanton Museum of Art. You can also enjoy the Scottish Rite Children's Theatre as a family!
Commodore Perry Estate, Auberge Resorts Collection
4100 Red River St, Austin, TX 78751
Price: $542 per night
Another excellent accommodation in Austin is the Commodore Perry Estate. Set on ten acres, this hotel allows you to appreciate everything that makes Austin unique with luxury.
What Makes Commodore Perry Estate Auberge Resorts Unique
Commodore Perry Estate offers guests a choice between Mansion Suites and rooms and suites at the Inn. The purpose of this hotel is to give guests the feel of a home away from home. This goal is achieved with detailed decor, architecture, and more.
There are many activities that you can enjoy while here. Try your hand at Poker Night or enjoy a Nightcap. Whether you love breakfast, lunch, or dinner, the delectable cuisine at the Commodore Perry Estate will allow your taste buds to soar to new levels.
This hotel also offers guests wellness options! These include yoga, HIIT, a relaxing pool, and Britsbarre.
What are the Attractions Near Commodore Perry Estate Auberge Resorts
While staying at this hotel, check out the following attractions for a fun day out with your family.
Elisabet Ney Museum
Nature's Treasures of Texas
Good Vibes Tours
The Moody Theater
Texas Militar Forces Museum
While in Austin, there are numerous activities to experience, whether by yourself, with friends, or hanging out as a family!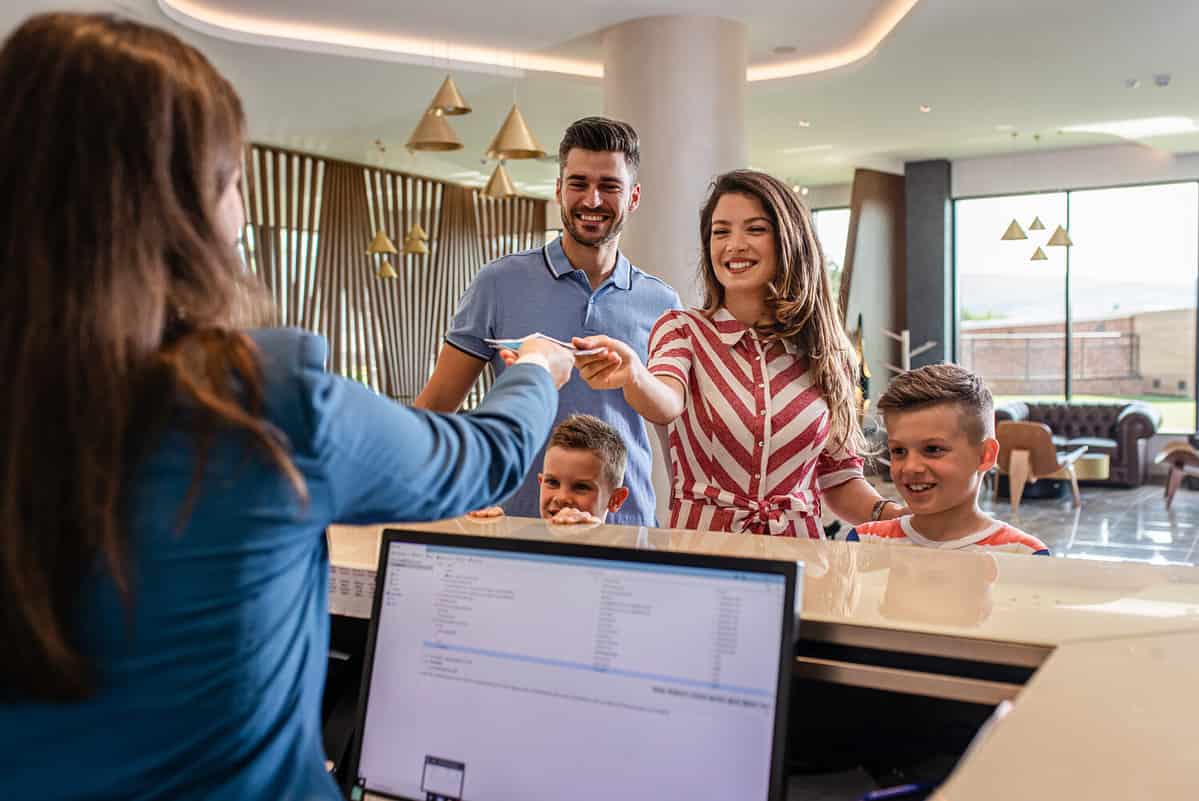 One Last Note
If planning a trip, check out these expensive hotels in Austin. Although the price tag may at first make your head spin, there are many perks to staying at one of these accommodations. They all give off the feeling of luxury and class in their unique ways. Experience chic and color at the ADINA, or take in the special qualities of Austin while at the Commodore Perry Estates.
Regardless of where you want to stay, there are many options and fun attractions to participate in while visiting Austin!
Austin Posts
The image featured at the top of this post is ©Hadrian/Shutterstock.com.