Hotels can make or break your stay when you're on vacation. Finding a good deal at a hotel can feel like you just won the lottery, especially when you have children! Staying in a different state comes with new experiences and opportunities; many aspects may feel strange and unfamiliar. The hotel you stay in can bring comfort in a new place. A hotel also can take your vacation or business trip to a new level. Yet, sometimes the price of hotels seems outrageous! This article will explore the most expensive hotels in Texas, what makes them unique, and why the expense may just be worth it.
I researched various hotels in Texas and tracked down the most expensive ones. Of course, it's important to note that prices are always subject to change during the seasons and weeks. This means you may be capable of finding a fantastic deal and a lower price! However, with that said, these prices reflect the base pay for two adults on a one-night stay given during research.
What Makes Texas Great
Texas is a hot and large state known for having a cowboy-center culture. Texas's history is also rich in cattle, ranching, and oil. Whether you are just visiting Texas for its excellent musical performances and rodeos or simply curious about the most expensive hotels in this state, this article has you covered.
What are Great Tourist Attractions in Texas?
When visiting Texas for the first or fifth time, you will find it full of unique and fun attractions that will keep you coming back for more every time!
First, you can visit the Alamo or the San Antonio River Walk.
Next, if your child is into space, seeing the Space Center in Houston can turn a family outing into one to remember!
Texas also has so many beautiful gardens and natural parks to explore. These include the Dallas Arboretum and Botanical Garden and Big Bend National Park. No matter what you want to explore in Texas, your chosen hotel can make or break your stay! Here are the most expensive hotels in Texas and why they may be worth the expense.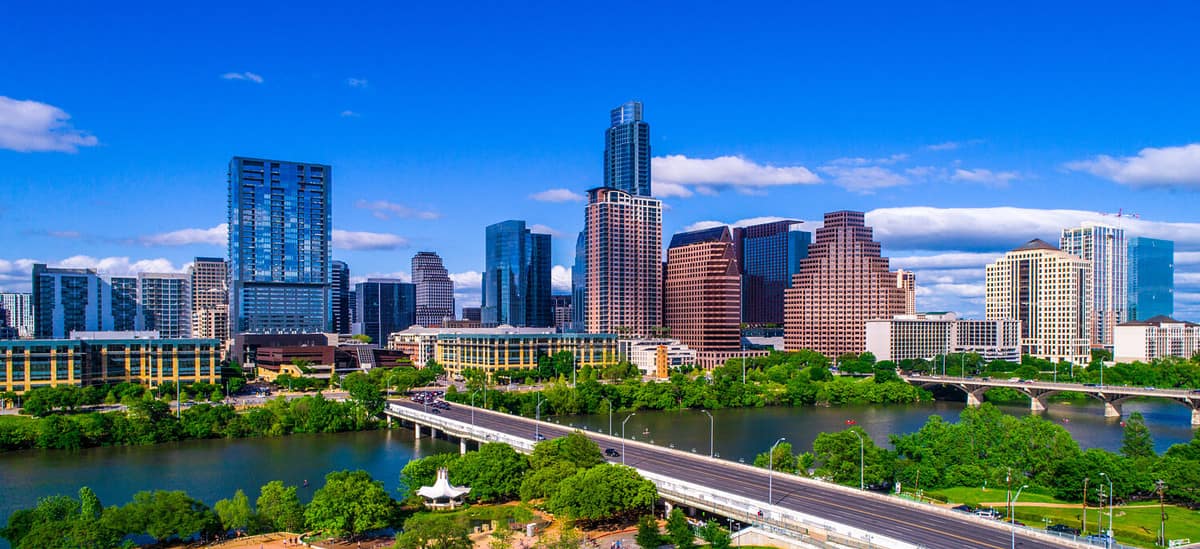 Austin Marriott Downtown
304 E Cesar Chavez St, Austin, TX 78701
Price: $869
One of the most expensive hotels in Texas is located in downtown Austin and is Austin Marriott Hotel. The view is incredible, and guests are also right at the heart of Austin, surrounded by amazing attractions.
What Makes Austin Marriott Downtown Hotel Unique
The Austin Marriot has over 500 guest rooms and a rooftop pool equipped with excellent cabanas! Talk about being about to see the fantastic scenery of the city. There are also two bars, one in the lobby and one on the rooftop. The Austin Marriot additionally has a restaurant to enjoy called Corinne.
What are the Attractions Near the Marriott Downtown Hotel
Being in downtown Austin, Marriott Downtown Hotel allows guests to enjoy attractions at their fingertips. These attractions include Lady Bird Lake, Anne and Roy Butler Hike and Bike Trail. This hotel is also near the boardwalk.
Also, the Paramount Theatre is simply a walk away if you enjoy taking in incredible music. There are many unbelievable opportunities when you stay here!
The Ritz-Carlton, Dallas
2121 McKinney Ave, Dallas, TX 75201
Price: $721
The Ritz-Carlton has a location in downtown Dallas. As a result, guests can enjoy the breathtaking Dallas skyline and access wondrous attractions!
What Makes The Ritz-Carlton Hotel Unique
The Ritz-Carlton has a restaurant called Fearing's Restaurant. It is a delicious way to enjoy the cuisine of Dean Fearing, a celebrity chef.
A cozy lounge sets the stage for this beautiful hotel. The Ritz-Carlton also comes equipped with one lively bar in the lounge and one by the pool, a spa, and a fitness center.
One of the most unique aspects of this hotel is the incredible rooftop pool! Which allows guests to relax while taking in the city's beauty.
If you want to avoid venturing into the city or the hotel restaurant, you can dine in your own room! As a matter of fact, this option is available to guests every day, all day.
What are the Attractions Near the Ritz-Carlton Hotel
Being in the center of Dallas means access to unique attractions is right outside the door. Take a trip to the Dallas Art Museum and Dallas Aquarium, or even venture over to the House of Blues for unique live music.
Hotel Emma
136 E Grayson St, San Antonio, TX 78215
Price: $625
Hotel Emma is a unique and cozy hotel located in San Antonia. Many characteristics make this hotel special. Certainly, one unique characteristic is that Hotel Emma used to be a Brewhouse in the 1800s. Although in the early 2000s, the brewery was closed, and under those circumstances, It was converted into a riverfront hotel that contains 146 rooms.
What Makes Hotel Emma Unique
One of the distinctive aspects of Hotel Emma is that it was a brewery for most of its existence. In fact, it came to life in 1894 with the original name Pearl's Brewhouse.
Notably, Pearl's Brewhouse grew in popularity and was the only brewery in San Antonio to make it through Prohibition. The credit for the survival goes to Emma Koehler, who led the brewery when there seemed to be little hope.
Unfortunately, In 2001 the brewery was closed. However, it was reopened in 2002 as Hotel Emma.
What are the Attractions Near Hotel Emma
Hotel Emma is near the McNay Art Museum and the San Antonio Museum of Art. For guests who love nature, Brackenridge Park and the San Antonio Botanical Garden are also close to Hotel Emma.
Four Seasons Hotel in Austin
98 San Jacinto Blvd, Austin, TX 78701
Price: $645
Four Seasons Hotel in Austin offers luxury at its finest. Also, being downtown allows guests to explore everything Austin offers at their convenience. The options are extensive, whether they want to enjoy a trip to the Lady Bird Lake or walk a trail.
What Makes Four Seasons in Austin Hotel Unique
At the Four Seasons Hotel in Austin, you can swim in their saltwater pool or continue your workout with their fitness gym, which uniquely stays open for 24 hours.
In addition, the Four Seasons hotel offers valet parking and a guitar concierge program.
What are the Attractions Near the Four Seasons Hotel in Austin
Being in downtown Austin means sightseeing is easy when a guest stays at the Four Seasons. Texas tours, food tasting, theaters, and spas are all amazing attractions to explore not far outside of the hotel.
JW Marriott in Austin
110 E 2nd St, Austin, TX 78701
Price: $608
The JW Marriott is an incredible luxury hotel in Austin. Moreover, it boasts sophistication and comfort. Not only does the JW Marriott have ample guest rooms, but it also has access to attractions in downtown Austin. Of course, quite a few unique characteristics make this hotel special.
What Makes JW Marriott Hotel in Austin Unique
The JW Marriott in Austin has a spa in the hotel, four restaurants, and even a Starbucks available to guests.
One of the most popular hang-out spots is the rooftop retreat. Granted, with city views and Lady Bird Lake, the rooftop is extraordinary. Guests can enjoy the rooftop pool, hang out in the cabanas, or chill at the pool bar. If you aren't a guest and want to check out the Rooftop Retreat, that is also a fun option!
What are Some Attractions Near the JW Marriott Hotel in Austin
The Congress Avenue Bridge Bats is near JW Marriott if you enjoy bats and would like to explore them intently.
Also, the museums are unique and fun in downtown Austin. They vary from Mexic-Arte Museum to the Museum of Weird. There's so much to choose from in downtown Austin!
The Post Oak Hotel at Uptown Houston
1600 W Loop S, Houston, TX 77027
Price: $599
Houston is home to the Post Oak Hotel. In essence, if you are looking for elegance and luxury, The Post Oak Hotel is a dream to see. In short, the Post Oak Hotel is a Texas Forbes five-star hotel and spa, and AAA five-diamond Destination in Houston.
The views from this hotel of uptown Houston are beautiful, and the accommodations will make you wish you lived here.
What Makes The Post Oak Hotel at Uptown Houston Unique
In the center of the lobby is a large and beautiful chandelier. Although, the hotel doesn't stop there with its great environment. There is also fantastic artwork to see, oak trees to admire, and lovely fountains that bring a fresh feeling to your stay.
To begin with, Post Oak Hotel has terrific restaurants to choose from. These include Willie G's Seafood, King Ranch Texas Kitchen, and Mastro's Steakhouse.
Aside from incredible cuisine, Post Oak Hotel also has a concierge lounge, a pool with shady cabanas, and the ability to arrive in style with a private helipad!
What are Some Attractions Near The Post Oak Hotel in Uptown Houston
Post Oak Hotel is near the Galleria shopping mecca. It is also close to downtown Houston, enriching museums, and even sporting events.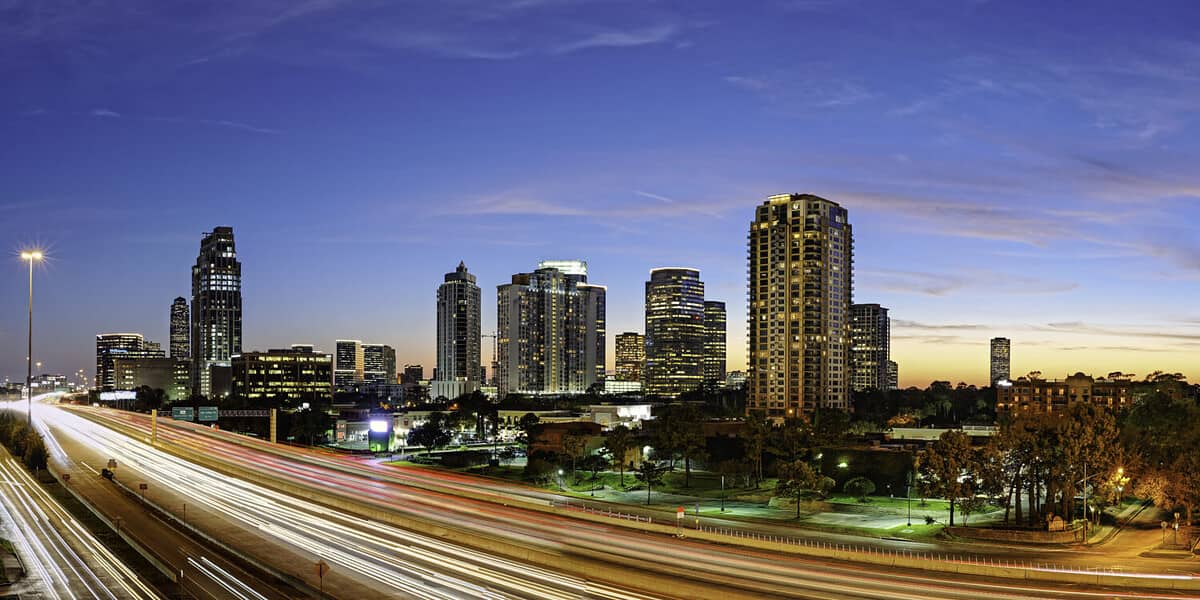 Rosewood Mansion on Turtle Creek
2821 Turtle Creek Blvd, Dallas, TX 75219
Price: $575
In Dallas sits Rosewood Mansion on Turtle Creek. This luxury hotel has unique views and fantastic amenities. Rosewood Mansion, at one time, was a private estate.
What Makes Rosewood Mansion on Turtle Creek Unique
Rosewood Mansion on Turtle Creek has a host of events throughout the year. From social hour to live music on Friday and Saturday Nights, the social scene at this hotel is sure to satisfy if you enjoy being in the company of vibrant people.
Rosewood Mansion on Turtle Creek Hotel also offers massages, a bar, and a Lexus driving opportunity.
What are Some Attractions Near the Rosewood Mansion on Turtle Creek
Guests have access to notable attractions in Dallas. As a matter of fact, these great spots include Katy Trail, Dragon Park, Food Tours, and Turtle Creek Park.
Live! by Loews in Arlington, TX
1600 E Randol Mill Rd, Arlington, TX 76011
Price: $482
What Makes Live! by Loews Hotel Unique
Live! by Loews in Arlington takes pride in offering fantastic hospitality. With Texas hospitality being at the forefront of their guest experience, many amenities make this hotel so unique.
Live! by Loews offers a concierge service and even will create a personal itinerary to make the stay in Dallas unforgettable!
This hotel also offers dining in the hotel room, a fitness center, indoor and outdoor pools, and dry cleaning.
Also, there are various restaurants to choose from in this hotel, from Cut & Bourbon, Clover Club, and River Market.
What are Some Attractions Near the Live! by Loews in Arlington, TX
While staying at Live! by Loews, there are many different attractions to experience. These include Six Flags over Texas and the International Bowling Museum & Hall of Fame.
Tasty restaurants, fabulous shops, and enriching museums like the Arlington Museum of Art exist to explore.
Hotel Saint Cecilia
112 Academy Dr, Austin, TX 78704
Price: $496
The unique hotel Saint Cecilia is in Austin. The history of this hotel is impressive. It was first built in 1888, initially as the Miller-Crockett house. If you enjoy Victorian homes, staying here will feel like a treat.
What Makes Hotel Saint Cecilia Unique
This property has impressive bungalows, garden suites, and studios. The views are beautiful and refreshing.
Inside the lobby sits a store that includes souvenirs and necessities. There is also a heated pool that is opened 24 hours for adults. Next to the pool sits an arbor, creating a relaxing place to enjoy a meal.
What are Some Attractions Near the Hotel Saint Cecilia
While staying at the Hotel Saint Cecilia may feel like you are in your little paradise, there are still attractions nearby. Some attractions are the I Love You So Much Mural and the Continental Club.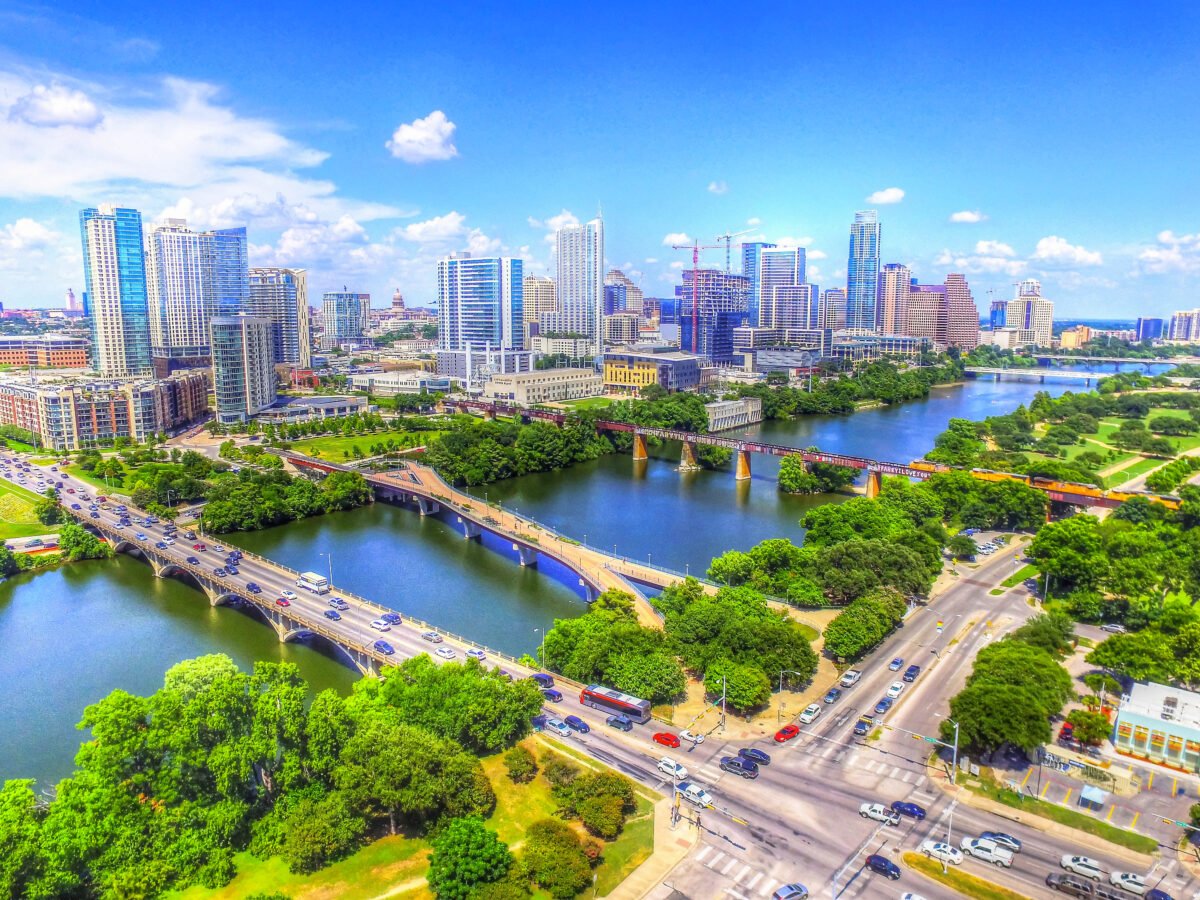 One Final Note
In Texas, the hotel options are many! Whether you are planning a trip for your family or a weekend getaway with your significant other, these expensive hotels in Texas may just be worth the cost!
Finding great deals in luxury hotels is possible regardless of your price range. If you are looking to book a stay at a luxury hotel, but the prices make you reconsider, are a few ways to do this:
Research loyalty programs
Book your trip during January
Sign up for emails to receive special promotions
Be sure to opt for free cancellation
Check with the specific hotel before using a booking website
Regardless if you are planning a trip or enjoy researching expensive hotels, one thing is for sure. These unique and extraordinary hotels offer fantastic amenities that make guests' trips the best of their lives!
Texas Posts
The image featured at the top of this post is ©Hadrian/Shutterstock.com.