Thinking about planning a trip to the Bay Area in California? You should consider San Jose as your base from which to explore.
San Jose is the third largest city in California. (Los Angeles is the largest, followed by San Diego.) San Jose is also the most populous city in the Bay Area, which includes San Francisco and Oakland.
But it's not just part of the Bay Area. San Jose is also the metropolitan hub of Silicon Valley, famous for its startups, founders, and technology projects. When you consider the target demo of this area (billionaires and entrepreneurs), you'll understand why the most expensive hotels in San Jose are so outrageous.
The Most Expensive Hotels in San Jose
Hotel Citrine
750 San Antonio Rd, Palo Alto, CA 94303
Price range: $500-800
With a gorgeous, photo-ready lobby to greet you, Hotel Citrine is just 15 minutes from the airport. Past guests boast of the incredible interior design adorning every inch of the property. Out of all the luxury hotels in San Jose, this one might be the most affordable — but it's not lacking in refinement.
Four Seasons Silicon Valley
2050 University Ave, East Palo Alto, CA 94303
Price range: $500-1000
Featuring views of the Santa Cruz mountains, a heated rooftop pool, guest rooms with Tonal smart gyms, a Himalayan salt steam room, and private yoga classes on demand, The Four Seasons Silicon Valley will make you feel like a queen (or the founder of a billion-dollar tech company) for the duration of your stay. 
The Clement
711 El Camino Real, Palo Alto, CA 94301
Price range: $900-1200
The price point puts The Clement Hotel on the higher end of the hotels on the list, but it's all-inclusive. You might actually save some money in the long run! All meals, including any room service orders, are included, and the hotel features a 24/7 kitchen and a fully stocked pantry available to guests at all times. The rooftop deck and pool with a view of Palo Alto don't hurt, either.
Rosewood Sand Hill
2825 Sand Hill Rd, Menlo Park, CA 94025
Price range: $800-2700
So this is how the billionaires live, huh? With a starting price point of $799, a stay at Rosewood Sand Hill does not come cheap. But it boasts the appearance of a Californian palace, with manicured gardens and courtyards where you can wander and admire the green scenery. Plus, the resort offers special amenities and activities for pets and children.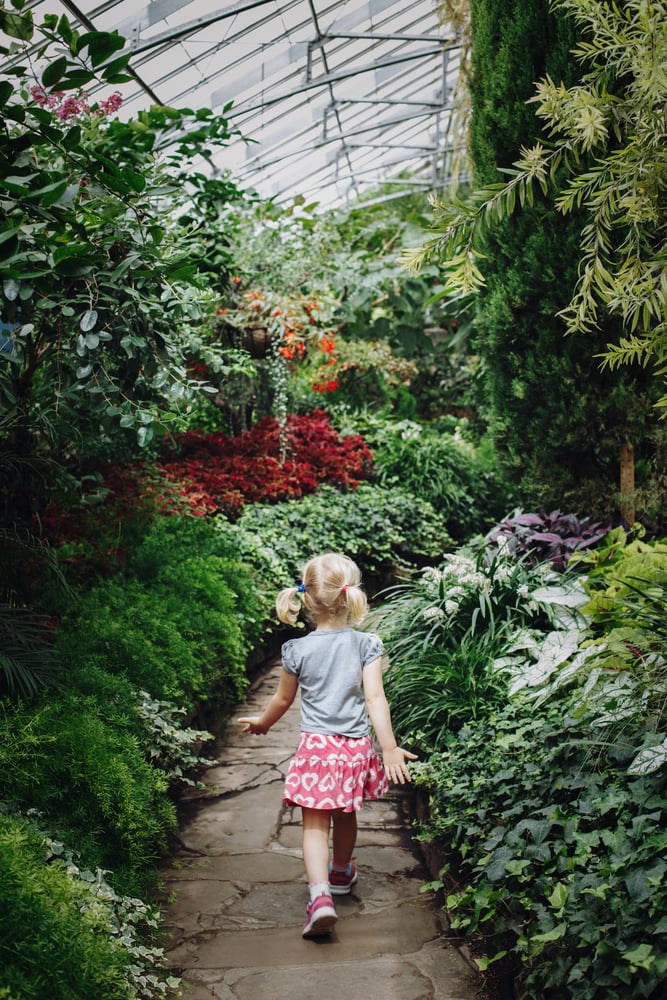 Hotel Nia
200 Independence Dr, Menlo Park, CA 94025
Price range: $500-900
Hotel Nia is part of Marriott's Autograph Collection and sits right along the coast of the San Francisco Bay. Featuring gorgeous interior design, poolside loungers comfy enough to sleep away the day, complimentary bike rentals, and courtyard games, Hotel Nia is all about the good life. 
Why Visit San Jose?
Feeling like you might want to spend your next vacation in San Jose? We don't blame you. Once called the "Valley of Heart's Delight," the region is more known for advancements in the cloud, social media, and the metaverse tech spaces.   
In addition to being the hub of Silicon Valley, San Jose is the largest city in the Bay Area and it's also the first incorporated city in California. San Jose was originally a Spanish pioneer settlement, named "Pueblo de San José de Guadalupe." It was selected as the first capital of California, later losing the title to Vallejo, then Sacramento, which is still the capital today.
San Jose is named after Saint Joseph, the patron saint of pioneers and travelers. Saint Joseph was a beacon for the Spanish settlers who built a string of settlements from San Diego all the way to Sonoma. Today, you can still visit the lone surviving adobe structure from these settlements in downtown San Jose. 
There's so much rich history in San Jose which you can still see in the current day. In this city, you get a glimpse of the future and a look into the past. 
What to See in and Around San Jose
Historical Sights
Winchester Mystery House: An architectural, and potentially haunted, marvel! What started as an eight-room farmhouse grew into a seemingly endlessly sprawling mansion with 2,000 doors, 10,000 windows, 47 stairways, and no clear answer for why all of it was built. There was even a movie made about its owner starring Helen Mirren. It's located right near Santana Row, where you can have some retail therapy after indulging in the spookiness of the mysterious mansion.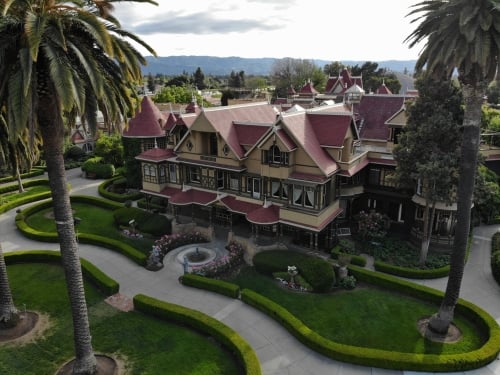 Rosicrucian Egyptian Museum: Take a journey into the deeper past and explore artifacts of antiquity.
Japanese American Museum of San Jose: Not to be missed, the Japanese American Museum of San Jose is an educational exploration of the lives and legacies of Japanese American farmers who were integral to the agricultural production of the Santa Clara Valley.
Gonzales/Peralta Adobe: As mentioned earlier, this is the lone surviving adobe structure left over from initial settlements in downtown San Jose.
Dining and Shopping
Santana Row: Shopping, shopping, eating, and more shopping in downtown San Jose.
San Pedro Square Market: Food vendors galore with every cuisine you could think of!
Games and Fun
The Tech Interactive: As is hinted at in the name of this museum of sorts, visitors are encouraged to engage with tech and innovation through hands-on and interactive exhibits.
California's Great America: An old-fashioned amusement park with a thrill or two still up its sleeve.
Legoland Discovery Bay Area: Located 15 minutes away (by car) from downtown San Jose.
Monopoly in the Park: This 930-square-foot recreation of a Monopoly game board is in the Guinness Book of World Records! Visitors can actually play, too.
Road Trip
Santa Cruz: Beach time! A 45-minute car ride will bring you to the shores of the Pacific Ocean, and more specifically, Monterey Bay.
The image featured at the top of this post is ©mTaira/Shutterstock.com.