New Mexico is well known for its beautiful, breathtaking landscapes and rich cultural heritage. The state capital, Santa Fe, is the oldest state capital in the U.S. and was founded in 1610. If you are considering going to New Mexico for your next vacation, there are plenty of outdoor activities, from hiking to camping to biking. There is really so much to explore. However, the most expensive hotels in New Mexico are outrageous and could cost you a pretty penny. In this article, we will explore some of the most expensive hotels in New Mexico, their amenities, unique features, and places to go during your trip.
113 Washington Avenue, Santa Fe, NM 87501
Price: $616 – $2,010
Located in one of the best areas in Santa Fe, this 58-room hotel has a 9.1-star rating from guests. This modern hotel has been recognized since 2007 as the most luxurious hotel in New Mexico. Rosewood Inn of the Anasazi is proud of its creative spirit, the traditions of the early Native Americans, and its rich cultural heritage as an early Spanish settlement. In addition, the hotel features a wide art collection of handmade paintings, textiles, and baskets with gorgeous wooden ceilings that reflect the region's native Anasazi tribe. Rosewood Inn of the Anasazi is proud to offer all travelers a stylish, modern take on Pueblo life. Let's take a look at their most popular suites and amenities.
Anasazi Suite and Junior Suite With Balcony
This beautiful suite is spacious and has a relaxing and entertaining environment. There are one- and two-bedroom options that can accommodate up to four guests and feature a foyer that opens into a dining and living space with beautiful hardwood floors and a fireplace. The junior suite features a gas-lit kiva fireplace and a balcony with chaise lounges. Furthermore, you can appreciate the following amenities:
Rosewood cruiser bikes
A 55-inch Samsung television
Vivreau bottled water
Nespresso coffee and espresso machine
In-room safe
Humidifier
A welcome tequila
Wireless Internet access
A mini bar
Complimentary international and national newspapers through PressReader
24-hour fitness facilities
In-room dining
Luxury bath amenities
Nightly turndown amenity
Twice-daily housekeeping, including evening turndown service
King-size bed
Walk-in shower
Dining at the Anasazi Restaurant
You can appreciate Southwestern-inspired cuisine throughout the year featuring locally sourced ingredients. Let's look at some of their most popular meals created by executive chef Andre Sattler.
Breakfast beverages include organic tea, juice, aroma coffee, and Verde organic juice. The breakfast menu is priced between $18-$23:
Anasazi granola parfait: berries and plain yogurt
The Inn's benedict: Chipotle hollandaise, English muffin, spinach and smoked ham
Old-fashioned oatmeal Brulé with berries
Breakfast quesadilla: Pico de Gallo, soft scrambled egg and bacon, guacamole and roast potatoes
Sante Fe omelet: Queso asadero, tomato, mixed peppers, whole egg or egg white with wild mushrooms
Lunch starters, sandwiches, and mains are priced between $18-$48:
The chef's soup
Anasazi cobb salad: Buttermilk dressing, avocado, roasted corn, eff, black beans, tomato, bacon, and blue cheese
Pistachio scallops: Beet dressing, roasted beets and arugula
Chicken sandwich: Sourdough, caramelized jalapenos and onions, aioli and Manchego
Anasazi smash burger: Brioche, secret sauce, tomato, cheddar cheese, dill pickles, and green chili
Southwestern Fajitas: Choose between vegetarian, beef, chicken, or shrimp with guacamole, sour cream and pico de gallo
New Zealand lamb loin: Red wine demi, beets, rice and carrots
Roasted Scottish salmon: Pine nut sauce, carrots, mushrooms, cornbread, and bok choy
Dinner starters and entrees are priced between $8-$205:
Local artisanal bread selection: Evoo, 100-grain, rustic sourdough, baguette
Mushroom and short rib tartlet: Potato crisp with whipped goat cheese
B & B ossetra caviar: Grilled sourdough with classic condiments
Butter-poached snow crab: Beurre blanc and ossetra caviar
Pan-seared sea bass: Morels, spring vegetables, and citrus cream
Beef ribeye: Red wine demi, heirloom carrots, and fingerling potato gratin
Desserts are priced between $16-$19
These luscious dishes are prepared by Executive Chef Andre Sattler and Pastry Chef Mirna Romero.
Orange tres leches: With orange gelee or orange curd
Carrot cake: Pineapple sauce, white chocolate mouse, cream cheese frosting, and lavender ice cream.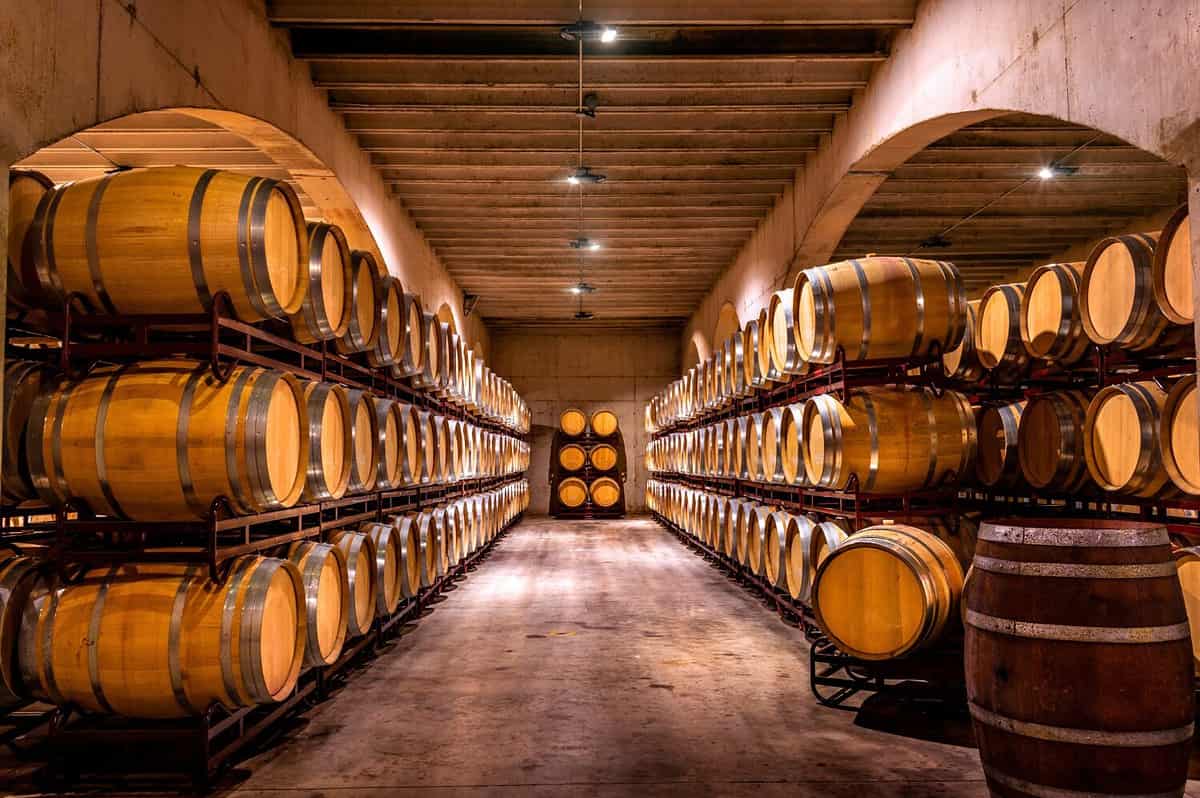 Anasazi Bar and Lounge
If you have a passion for wine, the Rosewood Inn of the Anasazi has quite an impressive collection available, served either by the glass or by the bottle. Prices range between $15 and $3,750. Additionally, the wine cellar is available, offering a private candlelit dinner for up to 12 guests. Furthermore, guests can appreciate tasting a variety of premium tequilas with unique food pairings. As well as signature margaritas, mocktails, beers, and wines. Their famous wine offering includes:
Coravin
Champagne
Sparkling wine
Rosé
Red and white wine
Sauvignon Blanc
American Pinot Gris
Pinot Grigio
American Chardonnay
French whites
American Pinot Noir
French Burgundy
Rhone & Southern France
Zinfandel
Cabernet Sauvignon & Bordeaux Blends
American Merlot
Malbec
Italian Wines
Spanish Wines
Fitness Center
The fitness center is open daily and features Arke core-centric training, a peloton bike, free weights, Technogym machines, and a treadmill. This state-of-the-art facility is designed to cater to all its guests' health and wellness needs. Santa Fe is a fantastic destination that offers biking, hiking, and jogging trails.
Take the time to relax and freshen up with a massage in the spa room with signature products by Tiempo Lento. All products are handcrafted and made using earth-friendly materials. You can expect to pay:
$165 – 60 minute massage
$205 – 90 minute massage
$275 – 120 minute massage
What's Nearby Rosewood Inn of the Anasazi
The Plaza – 150 m
New Mexico History Museum – 100 m
Cathedral Park – 300 m
Santa Fe River Park – 1.3 km
Santa Fe Plaza – 150 m
Georgia O Keeffe Museum – 350 m
Thomas Macaione Park – 400 m
Entrada Park – 1.3 km
Patrick Smith Park – 1.9 km
Fort Marcy and Magers Field Park – 750 m
Museum of International Folk Art – 2.8 km
1297 Bishops Lodge Rd, Santa Fe, NM 87506
Price: $1,100
This iconic Santa Fe monument is set on 450 acres and was founded more than 150 years ago by Bishop Jean Baptiste Lamy. Bishop's Lodge is surrounded by over one million acres of Santa Fe National Forest. There are 84 guest rooms, 14 suites, and two residences.
Each room is individually decorated, and some suites and rooms feature a kiva fireplace, patios, balconies, and king, queen, or double beds with valley views or resort views and free WiFi.
Additionally, the popular kiva suites feature a massive bathroom with a bathtub and stone rainshower and are in a private area of the property. Furthermore, it features an indoor kiva fireplace as well as a private sauna pool and gorgeous views of the valley.
The Bunkhouse
The Bunkhouse is a 9,945-square-foot lodge with 12 rooms that can accommodate up to 46 guests. It is perfect for those who want to have a large family gathering or wedding. Furthermore, it features high ceilings and a 2-story fireplace where you can relax and enjoy the welcoming atmosphere of Santa Fe's hospitality.
Unforgettable Adventures for Every Season
Experience culinary classes with practical dining.
If you are an art enthusiast, join the art tours and art classes in Santa Fe.
Health and wellness enjoy guided meditation, yoga, and crystal ball sound bathing.
During the summer, you can enjoy mountain biking, pueblo tours, horseback riding, hiking, art classes, and fly fishing.
Winter adventures include skiing, cross-country, sledding, and snowshoeing.
Dining
Experience quality southwestern cuisine directed by Executive Chef Pablo Peñalosa Nájera. The menu showcases modern techniques with the rich textures and variety of foods found in New Mexico. There is a private dining room opposite the SkyFire restaurant, and you can enjoy craft cocktails in the Regional bar. Furthermore, you can experience a relaxed atmosphere at the Two Dogs Café and indulge in savory pastries, cold-pressed juices, and rustic sandwiches.
Conclusion
In conclusion, the most expensive hotels in New Mexico are, in fact, outrageous. However, these extravagant hotels promise to offer their guests a truly unforgettable experience. Greeted by friendly staff, top-notch amenities, lush bedding, and beautiful views, you can also delight in fine dining with world-class chefs' culinary masterpieces. Whether you are looking for adventure or a relaxing time out, these hotels will surpass your expectations.
The image featured at the top of this post is ©Sean Pavone/Shutterstock.com.