The Hawaiian Islands are what dreams are made of, with beautiful blue waters, fiery volcanos, and breathtaking views. The Hawaiian islands are rich in history and culture. Hawaii is one of the top vacation spots for people around the globe. It's warm and welcoming and makes for a fantastic family vacation. Of course, the toughest part of planning a trip to Hawaii is deciding which island to visit. If you are looking for a luxury Hawaiian vacation, check out the list of the most expensive hotels in Hawaii to find the perfect place to relax and enjoy the island.
ESPACIO The Jewel of Waikiki
ESPACIO The Jewel of Waikiki is located in Honolulu. This luxury hotel boasts nine floors for nine suites and has a five-star rating from Forbes magazine. Hawaii Magazine rated it the "Best Hotel in Hawaii," and Booking.com gave it a 9.9 out of 10. 
Rooms
Each of the suites has its own private entrance to ensure guest privacy. The suites feature smart home technology, a fully equipped kitchen, and a spacious balcony with a private jacuzzi and daybed. The hotel offers 2-bedroom suites with a workspace office and 3-bedroom suites for larger families. All of the suites have a view of the blue waters of the Pacific Ocean. Suites range in price from $2,500 to $4,000 per night. The two-bedroom suite is $5,667 per night, and the three-bedroom suite is $6,867 per night. While the luxurious Diamond Penthouse Suite is $12,667 per night. This is one of the best and most expensive hotels in Hawaii.
Dining
The five-star restaurant Mugen offers an elegant breakfast and will soon be available for dinner. The hotel also has an in-suite private chef available for a curated tasting menu. Japanese Chef Mamoru Tatemori will captivate diners with his award-winning culinary skills.
Attractions
The hotel is on the beach with an outdoor pool for soaking up the sun. There is also a spa and wellness center for massages and other spa treatments.
Sensei Lanai Four Seasons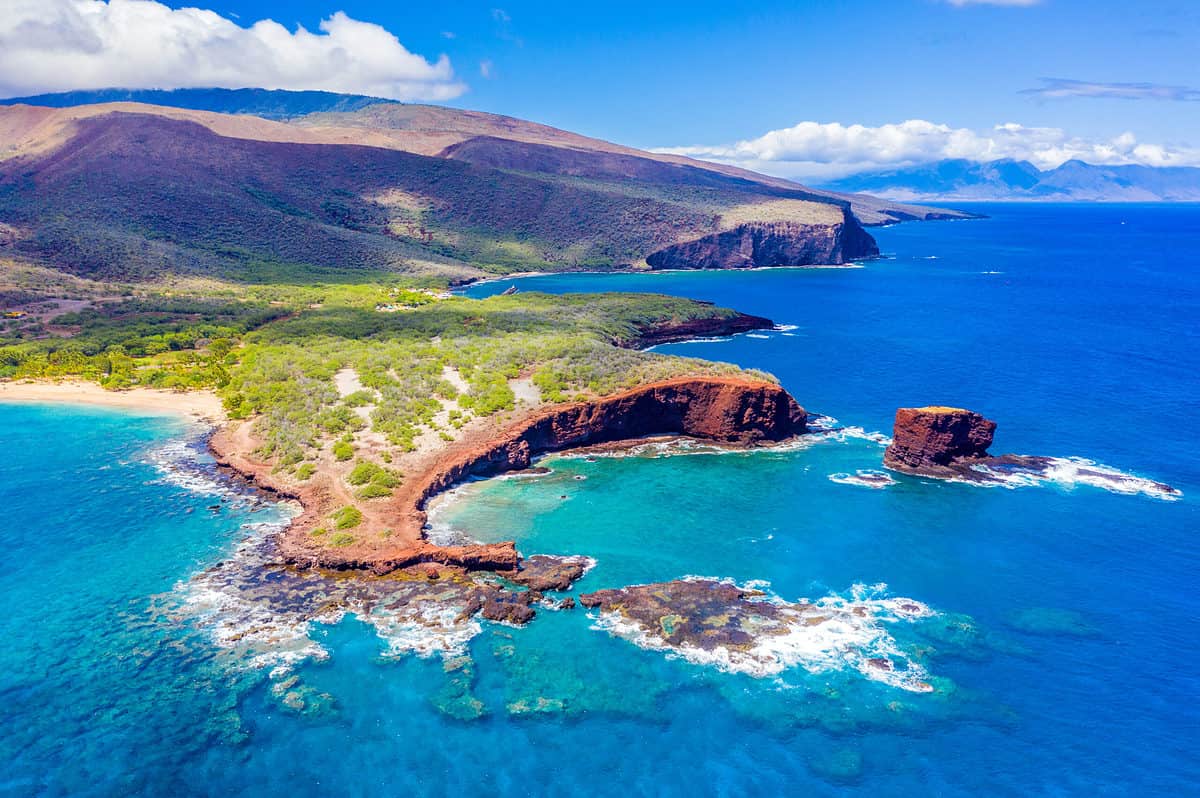 At Sensei Lanai Four Seasons, guests are treated to a wellness center and spa. The luxurious wellness center is located on the secluded Hawaiian Island of Lanai and is an adults-only resort.
Rooms
The spacious suites offer indoor and outdoor living at its finest. The suites have all amenities and start at $1,200 per night with a minimum stay of two nights. Some suites are $2,500 per night.
Dining
Sensei has partnered with Nobu to create culinary masterpieces that adhere to the resort's philosophy. The focus is on healthy eating and nourishing the body with locally sourced foods. Guests can dine in the glass-covered dining room, by the pool, or in their rooms.
Attractions
The spa at the Sensei is dedicated to a curated spa experience focused on the mind and body through movement. From body work to massage to facials and spa service, the spa experience is exactly what each guest wants. The Senei also offers many activities like golfing, snorkeling, horseback riding, archery, sailing, biking, and more. An adventure park on the island offers challenge courses to challenge your mind and body to maneuver. Think of Sensi as a summer camp for adults.
Hanalei Bay Resort
Hanalei Bay Resort is located in Princeville located on Kaua'i's North Shore. The resort is on a 22-acre property with a five-minute walk to the beach. This place is the perfect palace to learn about the beauty of Kauai.
Rooms
The resort offers one and two-bedroom condos plus private rentals. The prices range during different seasons but can start at $800 per night for two guests and go up. During the high season, travelers can expect to pay $1,500 per night.
Dining
There is a restaurant and bar available, and most nights, it features live music. The town of Princeville has many other dining options.
Attractions
The resort has two swimming pools and a pool spa. Plus, a golf course, tennis court, and fitness center.
Grand Hyatt Kauai Resort and Spa
The Grand Hyatt Kauai Resort and Spa is an eco-friendly luxury resort on the white sands of Poipu Beach in Kauai's sunny south side.
Rooms
The resort offers standard rooms and suites. Standard rooms start at $1,100 per night for two guests, and suites range from $2,000 to 4,600 per night for two guests, making this one of the most expensive hotels in Hawaii.
Dining
The resort offers several dining options, from steak to sushi to burgers and fries. There is something for everyone. The fine dining at the resort focuses on sustainable, locally sourced ingredients and features classic Hawaiian seafood dishes.
Attractions
There is always something to do at this resort, from gardens to golf to swimming to beach combing. Guests will not have the chance to get bored here.
Turtle Bay Resort
Turtle Bay Resort, located on the North Shore of Oahu, is a great place to spend time on your Hawaiian vacation. There are plenty of places to visit and fun things to do in Oahu.
Rooms
The resort has several different types of rooms, including Ocean Bungalows, Suites, and Villas. Each room has full amenities. Rooms start at $950 per night per two guests and go up to $3,000 per night.
Dining
The resort offers casual and fine dining in its many restaurants. Special performances and private dining experiences are available, too.
Attractions
Guests can play golf, ride horses, take surf lessons, and more at this full-service luxury resort.
Timbers Kauai
Timbers Kauai and Ocean Club & Residences are luxury oceanfront resorts within the renowned 450-acre Hōkūala resort. The resort is a fantastic place to experience the beauty of Hawaii.
Rooms
The resort offers different styles of residences, from two and three-bedroom suites. All of the oceanfront residences have panoramic views and all of the amenities. The residences start at $1,500 and go up from there with a minimum three-night stay.
Dining
There are many options for dining, from casual to fine dining. The Farm at Hōkūala, the on-site organic farm, provides the produce for unique culinary dishes at the restaurant Hualani's. Guests can enjoy an incredible farm-to-table meal with their toes in the sand.
Attractions
The resort has everything from a spa to botanical gardens to swimming pools. The resort is a place to relax and play in the island's natural beauty.
Four Seasons Resort Hualalai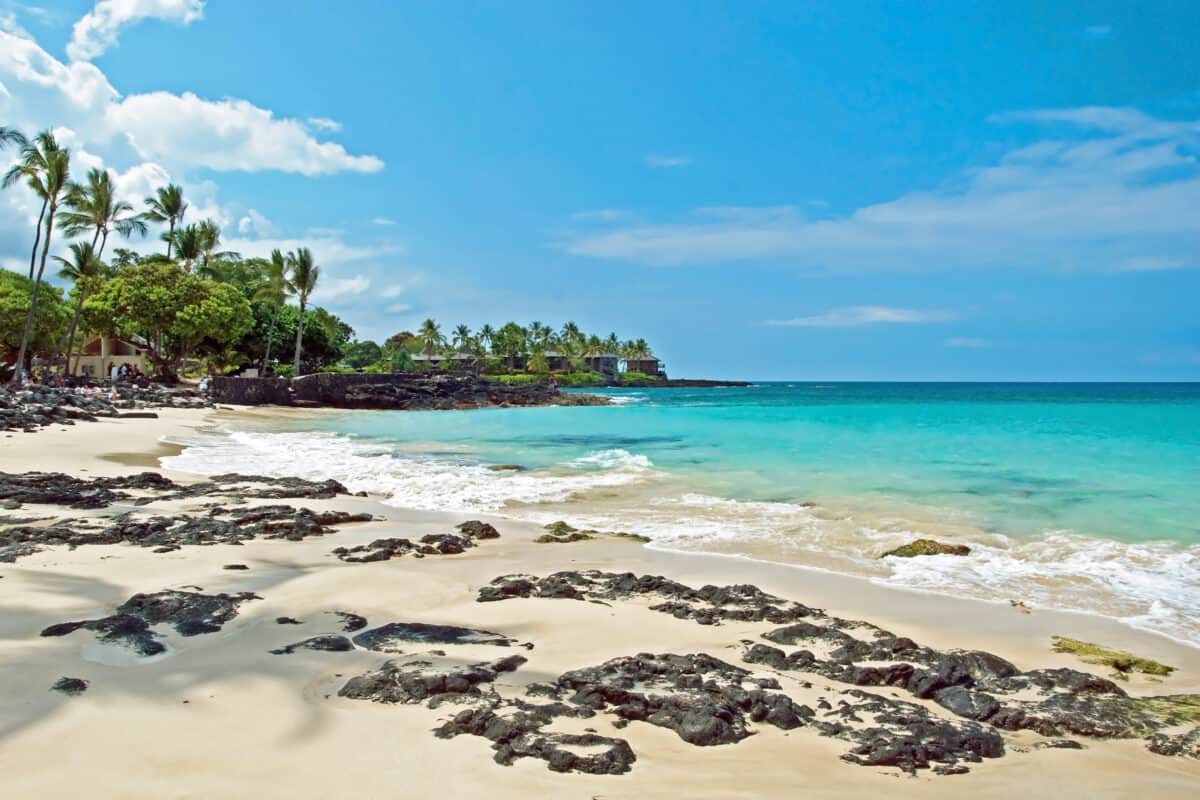 The Four Seasons Resort Hualalai on the Big Island is an excellent resort. It is on white sandy beaches surrounded by black lava rock overlooking the blue waters of the Pacific. The dramatic landscape is the backdrop to this resort's family fun.
Rooms
Several different types of accommodation are available, from basic rooms to suites to villas and bungalows. The resort has something for every family. Rooms range from $1,600 up to 6,000 per night for two guests.
Dining
Guests can eat seafood on the beach, snacks poolside, and steak in the restaurant as some of the dining options. A fusion of California-style food with Italian influence is available at one of the casual restaurants, and there are plenty of places to enjoy a cocktail with a view. Romantic dinners on the beach and family beach dining are available upon request.
Attractions
At the resort, you can charter a private boat, go paddleboarding, enjoy a canoe excursion, go golfing, snorkeling, and hiking. Adventure seekers can take a helicopter tour or ride a zipline.
The Lodge at Kukuiʻula
On the south shore of Kaua'i, where the island's spectacular beauty shines, you will find The Lodge at Kukui'ula. The Lodge is a family-friendly lodge with activities for all ages.
Rooms
The Lodge has three neighborhoods with bungalows, cottages, and villas available with two, three, and four bedrooms. The prices vary depending on season and style, but the average room starts at $1,500 per night for two guests. But it can go up to $4,000 for some suites.
Dining
Farm-to-table freshness is the focus of the dining experience at the Lodge. The onsite 10-acre farm provides the essence of the dining experience here.
Attractions
There are plenty of exciting things to do, and guests can golf, swim, or enjoy the spa and fitness center. Sporty types can play tennis, pickleball, and basketball or just grab a bike and cruise around.
The image featured at the top of this post is ©okimo/Shutterstock.com.