The state of Rhode Island is known for many fantastic things, from its old and fancy schools and camps to its stellar coastline and various water activities. Rhode Island is also known for its incredible hospitality, and they have many fancy hotels that proves this fact. Today, we'll talk about the most expensive hotels in Rhode Island, including their prices, amenities, and why they're worth the cost.
Ocean House
Easily one of the most expensive hotels in Rhode Island is Ocean House, which has a room rate of around $1,200. This is a AAA Five Diamond rated hotel, and it's a Forbes Five-Star location. Ocean House is known for its incredible rooms, tasty dining experiences, an unforgettable spa, and more. If you have the means, then consider renting a room because this is one of only 14 Five-Star resorts in the world.
You'll get amazing amenities at this hotel that you won't get anywhere else. All guests at the Ocean House get the incredible perks:
Luggage assistance, valet parking, and guest room escorts.
Complimentary in-room tablet that allows you to read the newspaper and magazines.
Free access to the Mercedes-Benz hotel program. You can rent one of the luxury vehicles and take a self-guided tour.
Free Wi-Fi Internet
Free valet parking
The Rooms
It's worth paying for the Ocean House even if you don't leave your room because there's some fantastic options. The guest rooms alone are awesome. They have 375 square feet of space and great amenities, including 400-thread count linens, Italian towels, complimentary refreshments, and marble bathrooms. Other guest rooms include:
Deluxe Water View Guest Rooms – The rooms are a little larger at 480 square feet, and you get to see the beautiful waterfront. Plus, there's a comfortable separate seating area.
Terrace Water View Guest Rooms – You get the same large room plus terraces complete with outdoor furnishings.
Club King – At 550 square feet, these are large rooms with spacious outdoor seating, a fireplace, luxury amenities, and more.
Deluxe Studio – It's 700 square feet and includes a fireplace, pull-out sofa, and a sitting area.
Grand Deluxe Guest Rooms – The rooms are approximately 600 square feet, and they're quite luxurious with columns and great architecture. You also get bathrobes, marble bathrooms, and more.
You can kick things up a notch by getting one of the amazing suites. The four options include:
Atlantic Suite – This large suite has complimentary refreshments, beds with luxury linens, bathrooms with custom-milled vanities, a large TV, a mini-bar, and more.
Standard Suite – It's 630 square feet of luxury, and it provides incredible views of Watch Hill Village. The suite also includes marble bathrooms, complimentary systems, and a mini-bar with the best top-shelf spirits.
The Bemelmans Ocean View Suite – This is a huge 850 square feet suite that has views of the Atlantic Ocean. It includes two bathrooms, a large living room, and a fireplace.
Ocean View Terrace – This is another 850-square-foot suite that provides views of the ocean and free amenities.
Cottages
If one room is not enough or you're coming on a family vacation, then you can rent one of several large cottages. They all offer unique decor and amenities. You can choose from:
Blue Serenity – This great cabin was built back in 1900, and it offers multiple rooms, unique decor, and its own large swimming pool.
Up, Up & Away – It's another gorgeous multi-level cottage that provides a lot of privacy. It has seven bedrooms, eight full bathrooms, and two half-baths.
The Oceanic – This is a towering cottage that's just a few steps away from the beach, and it has multiple floors and room for many guests.
Echo Lodge – This is a recently renovated house that has six bedrooms, three stories, and elegant, beach-style decor.
Minnebama – This is an understated cottage with large windows and a vast wraparound porch.
Intercrest – It's a reconstructed home that was originally built in 1898. It has multiple floors, rooms, and a great porch.
Sunset Cove – This is an open-concept cottage with luxurious furnishings and stunning views.
Intermare – This is another fully renovated cottage that is elegant yet simplistic and has plenty of space.
Fairways – This cottage is massive at 6,700 square feet, and it can sleep up to 12 guests. There's tons of space, including multiple garages.
The School House – This was originally a schoolhouse built in 1852, but it has been updated into a charming bungalow that makes for a great vacation spot.
Experiences
Once you venture out of your amazing room, you'll find that there's a ton of fun things to do at this incredible resort. If you feel like relaxing, you can rent a cabana and sit on or near the beach, or you can enjoy a yacht ride. If you like excitement and games, then you can go fishing, surfing, and play croquet or golf. The children can also have fun enjoying the ice cream social and the "kids night out" program.
The Ocean House also has an incredible Forbes Five-Star Ocean & Harvest Spa that offers relaxing massages and treatments for almost every need. They also have a salon on the premises where you can get shampoo and conditioning treatments, haircuts, and more. When it gets hot, visit the heated salt-water pool that is open 24-hours. Finally, stop by the fitness center. You can use the cardio and strength-training equipment, and there's room to practice meditation and yoga.
Dining
Finally, a stay at the Ocean House means that you're provided access to some of the best restaurants you'll ever find at a hotel. Each offering provides unique tastes. Restaurants include:
The Bistro – A casual dining restaurant with a classic bistro menu, including sandwiches, soups, and more.
COAST – This elegant restaurant offers seasonal delicacies, and all of the food is acquired from local farmers, so it's also good for the environment.
Verandah Raw Bar – Head upstairs and enjoy the raw bar, where you can get a light bite to eat and a cocktail of your choice.
Thea at Dune Cottage – This is an incredible beachside restaurant that offers a simple but tasty Mediterranean-style menu.
Dalia by Danton Valle – A great Mexican restaurant that serves contemporary favorites. You can eat while enjoying a fantastic view of the ocean.
Below Deck – Head downstairs for a special candy and ice cream shop that serves the sweets that you and your kids are sure to love.
Secret Garden Champagne Bar – Enjoy a glass of bubbly and some light appetizers while you take in the view.
As you can see, there are many reasons to check out Ocean House, even if it's just for one night.
The Chanler at Cliff Walk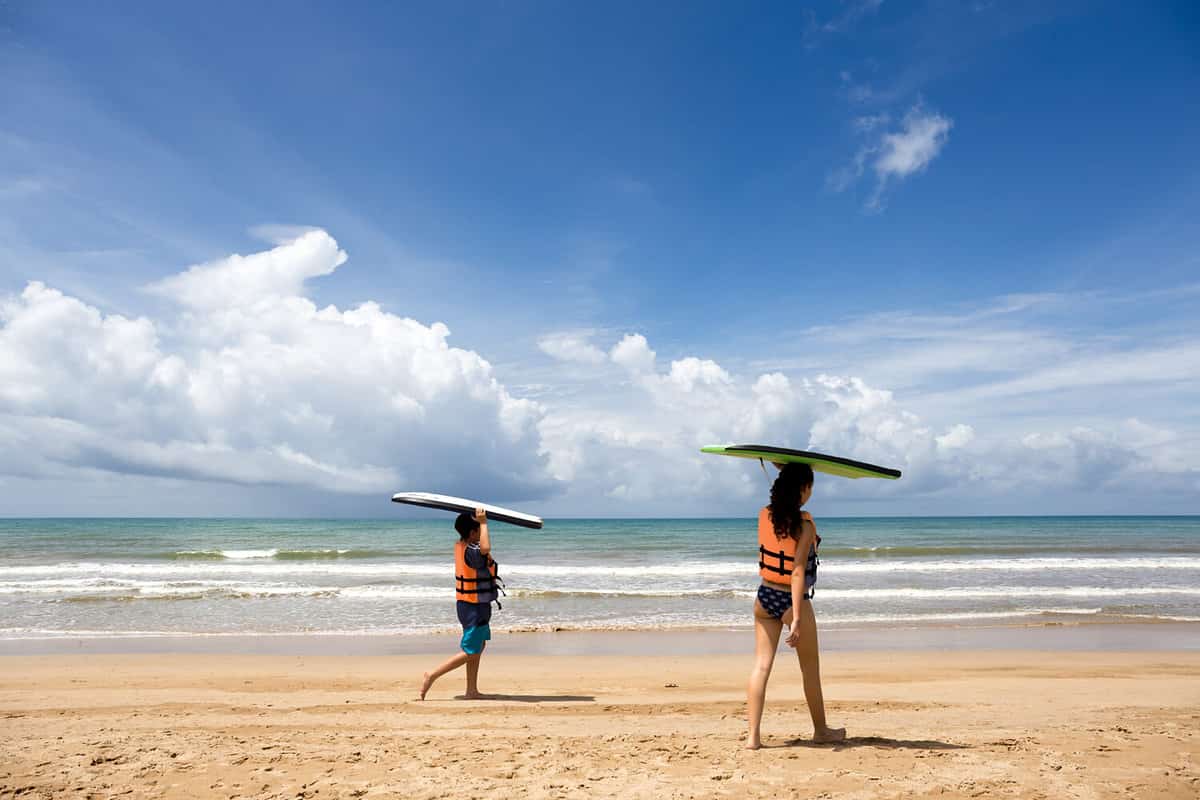 Next on our list of the most expensive hotels in Rhode Island is The Chanler at Cliff Walk, which comes at a price of around $900 per night. This is an incredible resort that's right on the oceanside, and it just oozes class. The hotel is a collection of villas and estate rooms, plus incredible dining at the best restaurants that Rhode Island has to offer. The hotel has been mentioned in Forbes, and it won the Wine Spectator "Best of Award Excellence" award in 2023.
The Rooms
There is a wide selection of accommodations at The Chanler at Cliff Walk, including a selection of ocean villas. They each have a private entrance, a private outdoor hot tub, a sauna, and a courtyard garden. There are several of these villas available, including Martha's Vineyard, Block Island, and Nantucket. You can also choose from a number of garden villas. They also have a private courtyard and a hot tub that's surrounded by fountains and lush gardens. There are three of these as well: Briar Rose, English Trellis, and Peonies and Ivy.
Signature and Estate Rooms
Also available is a selection of signature rooms that are inspired by old English decor. The rooms include:
Regency – This room is fashioned after King George IV, and it has many formal touches that are perfect for kings and queens. There's great views, silk curtains, a private deck, and more.
Louis XVI – It's a room inspired by the historical figure, and it has sparkling chandeliers, views of the ocean, and every morning, you get tea and macaroons.
Renaissance – This room is decorated after the Italian and French Renaissance, so you'll see a room decorated in turquoise, gold, and pink. You'll get a four-poster king bed, three televisions, a crackling fireplace, and more.
English Tudor – This incredible room has a Goerge Smith sofa, a Tudor-style fireplace, a step-down bathroom, and incredible decor.
Then we have the estate rooms that come in a variety of styles that are all incredibly well-designed and provide a ton of perks. The four estate rooms are:
Georgian – Before you even get into the hotel you'll walk through your own marble foyer, and then you'll be greeted with furniture made by famous stylists, a low-poster king bed, and an amazing fireplace.
Mediterranean – This oceanfront room has hammered copper floor tiles, an overstuffed couch, a carved-wood chandelier, and more.
Moroccan – This is a great room that offers amazing decor, including Moroccan brash furnishings and unique architectural arches. There's also a fireplace, a double jacuzzi, and a step-down bathroom.
Empire – This junior suite has decor inspired by Napoleon-era France, and it also has great ocean views, an oversized bath, triple shower heads, and more.
Manor Rooms
The Chanler at Cliff Walk also has six incredible manor rooms. They're a bit more affordable but they're still very impressive. They all include a queen bed, awesome decor, and custom bedding. The rooms include:
Colonial – It has an iron bed, wide-plank pine floors, and colonial chandeliers. You can wake up and walk straight to the oceanside.
Greek Revival – A fancy room with Greek molding, an elegant maple bed, a fireplace, and an incredible view of the ocean.
Federal – It has an oversized marble bathtub, a double jacuzzi, a Federal-style fireplace, and you can combine it with another room to create a two-room suite.
Williamsburg – This room is inspired by post-Revolutionary America, and it's decorated by floral prints of red, white, and blue. The room also has marble floors, a huge TV, and a seven-foot shower.
Victorian – This room reflects a 19th century style, and it will remind guests of Queen Victoria. Guests will enjoy three chandeliers, a vast bathroom, and more.
French Provincial – One of the most popular rooms at the hotel. It features a soft floral palate, 12-foot ceilings, a beautifully carved bed, and more.
Dining Options
With a hotel this large and grand, there's bound to be a great selection of bars and restaurants to serve your every need. You have many dining options here, including:
Cara – It's a Forbes Five-Star restaurant that's hosted by chef Jacob Jasinski and it features five and eight-course blind tasting menus every night. There's also an impressive wine list.
The Cafe – This is a great waterfront restaurant that has stellar cocktails and tasty contemporary cuisine.
Al Fresco Bar – Open Wednesday to Sunday, there's a full menu and drinks as you take in the picturesque Cliff Walk.
Wine Garden – You get to enjoy sparkling wines on a lush meadow lawn and soak in the sunshine. It's the picture of elegance.
The Lounge – Another wonderful place to enjoy handcrafted cocktails, vintage spirits, and rare wines.
Activities to Enjoy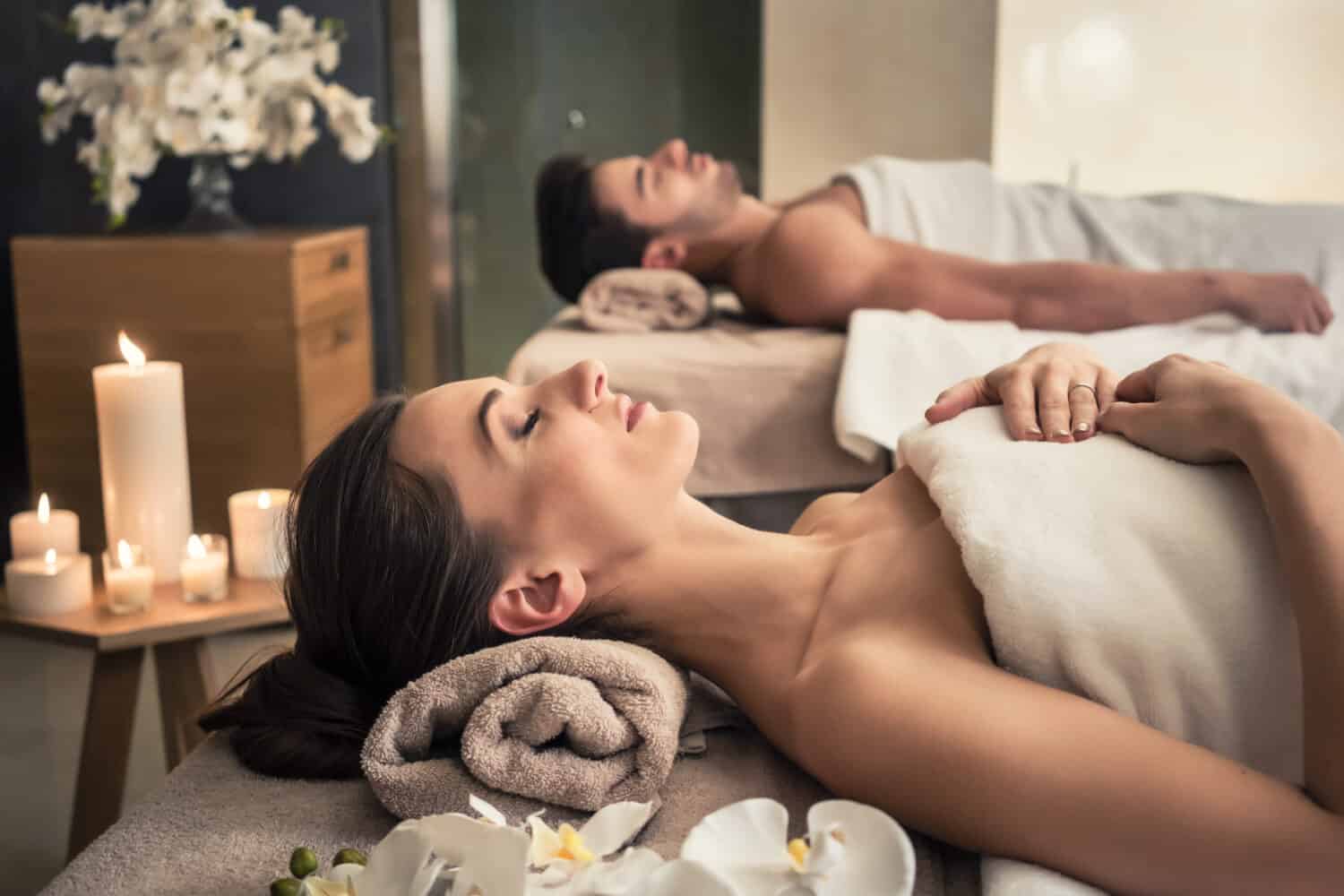 Once you leave your room, you'll find many fun things to do on the hotel grounds, from sports to lounging by the seaside. Here are some thing you can enjoy:
Polo Games at the Ca' del Bosco Wine Garden – Watch these great athletes play their game, and you can pregame on the lawn with Italian wines.
Private Charter – Take a private boat out to sea and explore unique parts of the landscape, from hidden coves to magnificent mansions.
Enjoy a Picnic – You can take your picnic game to the next level by purchasing The Menta Graze Picnic, which is a tasty meal on a curated tablescape and under the shade of a cooling umbrella.
Fitness – You can stop in the hotel fitness center, practice yoga and meditation, or you can hop on a Tokyobike and explore the town.
Spa – Go to the wellness center, and you can enjoy aromatherapy bath service and massages.
As you can see, this is an incredible hotel with a lot to offer. So if you want to escape reality, then come to The Chanler at Cliff Walk.
Castle Hill Inn
Finally, we have the Castle Hill Inn, which is one of the most expensive hotels in Rhode Island but well worth the cost if you want to splurge. This is a sophisticated yet laid-back hotel that brings you back to a simpler time. The hotel is known for its amazing rooms, and incredible cuisine, and it sits on 40 acres of awe and wonder.
The Rooms
When you stay at the Castle Hill Inn, you get the choice of many different rooms and accommodations depending on your budget and options. From beach cottages to beach house rooms, there's a lot to consider.
If you want to stay by the beach, you have the option to rent a beach house or a beach cottage. In the beach rooms, you get a gorgeous view of the ocean, a fireplace, an amazing bed, and more. If you rent the beach cottage, you get multiple rooms plus a private beach and stylish decor. There are also many individual rooms you can enjoy, including the Bridge Room, Master Bedroom, Mrs. Agassiz's Room, and more.
World Class Amenities
Castle Hill Inn has many great options for dining and relaxing while you're enjoying your stay. Every meal is prepared by a top-notch kitchen team. They can cook almost any meal, and it's all paired with the finest wines. You can eat in the dining room, out on the lawn terrace, or get room service.
When it's time to relax, you can stop by the world-class spa. There, you'll be pampered with therapeutic massages, facial treatments, and gentle acupressure. Of course, there's also pools and hot tubs where you can relax and soak in the rays. All in all, it's a great hotel, and it's worth a nightly visit if you can afford it.
Conclusion
These are the most expensive hotels in Rhode Island, and as you can imagine, they're all quite stunning. Stay one night, and you'll have memories that will last forever, so if you get the chance, stop by and check them out. You won't think of the Motel 6 the same way again!
The image featured at the top of this post is ©Jim Schubert/Shutterstock.com.