Students benefit from being active and spending the summer learning, exploring, and growing, and camp is the perfect place to do that. There are many different types of camps throughout the U.S., and parents should take their time learning about the different camps and what they have to offer their campers. Not all camps are created equally, and the American Camp Association encourages parents to research camps and ask questions about safety protocols, counselor-to-camper ratios, and any certifications that counselors are required to hold. For parents looking for the best camps in Rhode Island, we have a list of some amazing camps that will create a safe, fun, and learning environment for campers of different ages.
1. Westwood YMCA
Westwood YMCA is a unique YMCA camp; it's a Y without walls, so kids have a place to get active outdoors. The campus sits on 80 acres of woodlands and the Quidnick Reservoir, where there is no shortage of natural beauty. The popular summer day camp is for school-aged kids and lasts all day from 7:30 to 5 pm Monday through Friday throughout the summer. The camp offers campers a wide variety of activities, including swimming, boating, camping, hiking, fishing, kayaking, and sailing.
2. Camp Phoenix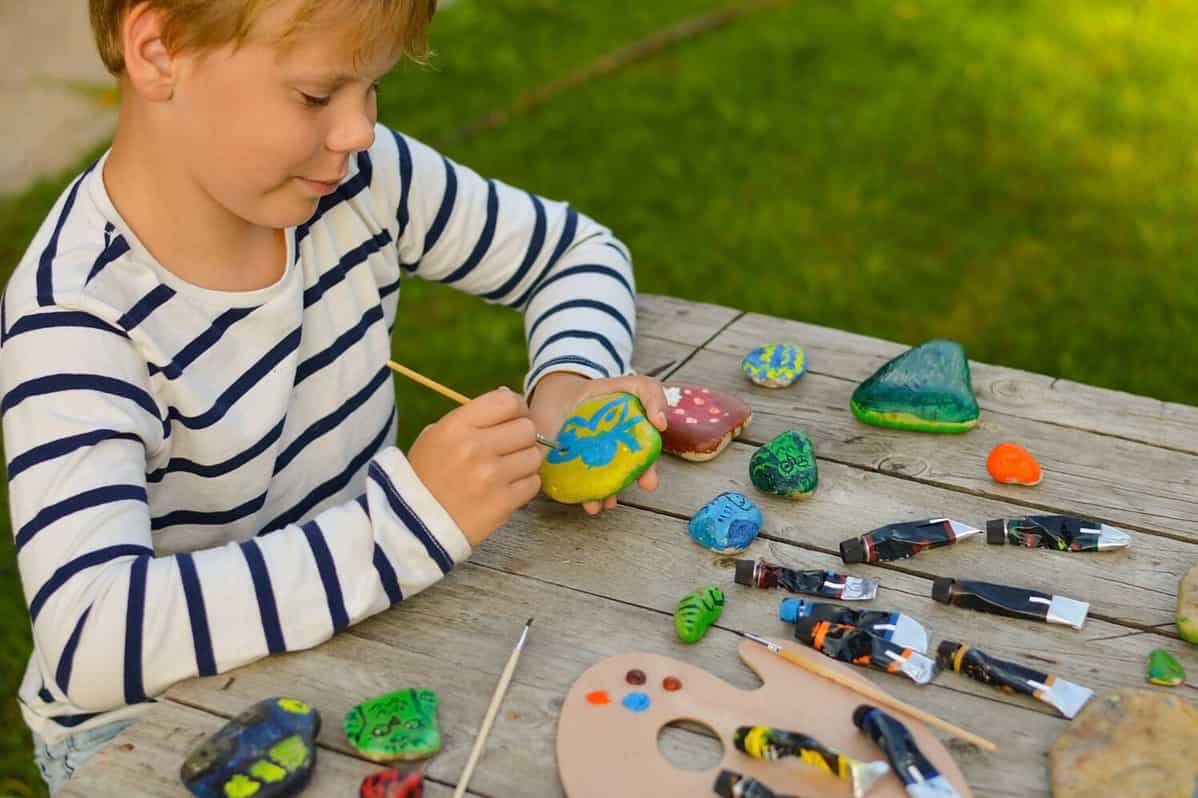 Camp Phoenix is a summer day camp for kindergarten through 8th-grade kids. The camp offers traditional camp activities like sports, archery, arts and crafts, and water games. The camp even has performing arts and engineering-based activities so campers can learn and have fun throughout the summer.
3. Camp Jori
Are you still deciding between sending your kids to day camp or overnight camp? Well, at Camp Jori they have both day and traditional overnight camps for eager campers. The camp offers overnight camps for campers from 2nd grade through 8th grade. And a special camp for high schoolers, while the day camp is for campers from kindergarten through 3rd grade. The campus is on 72 acres of forest on Lake Worden, the largest lake in Rhode Island.
Campers can choose from all kinds of fun activities like swimming, boating, a ropes course, arts and crafts, and more. Plus, the site has two swimming pools, so campers have plenty of room to improve their swimming skills and enjoy the summer fun. The camp is a Jewish camp with the motto TACEO which stands for the principle of Taking Care of Each Other. Young campers will have an amazing summer and make new friends at this exciting camp.
4. Adventure Base Camp
Adventure Base Camp has two different day camps in Rhode Island for young campers to get outdoors and fall in love with nature. Camp Yawgood in Rockville offers elementary school-aged kids summer days filled with swimming, sports, crafts, and the opportunity to learn outdoor survival skills like fire building and outdoor cooking. Plus, each day has a STEM-focused project to keep kids sharp over the summer.
Their other day camp in Rhode Island is located in Cranston and is called Camp ABC (Adventure Base Camp) day camp, where kids will learn through hands-on projects and get outside to experience the joys of camp with activities like hiking, swimming, and arts and crafts. The day camp is for campers from 1st through 5th grade.
5. Ocean State Kidz Club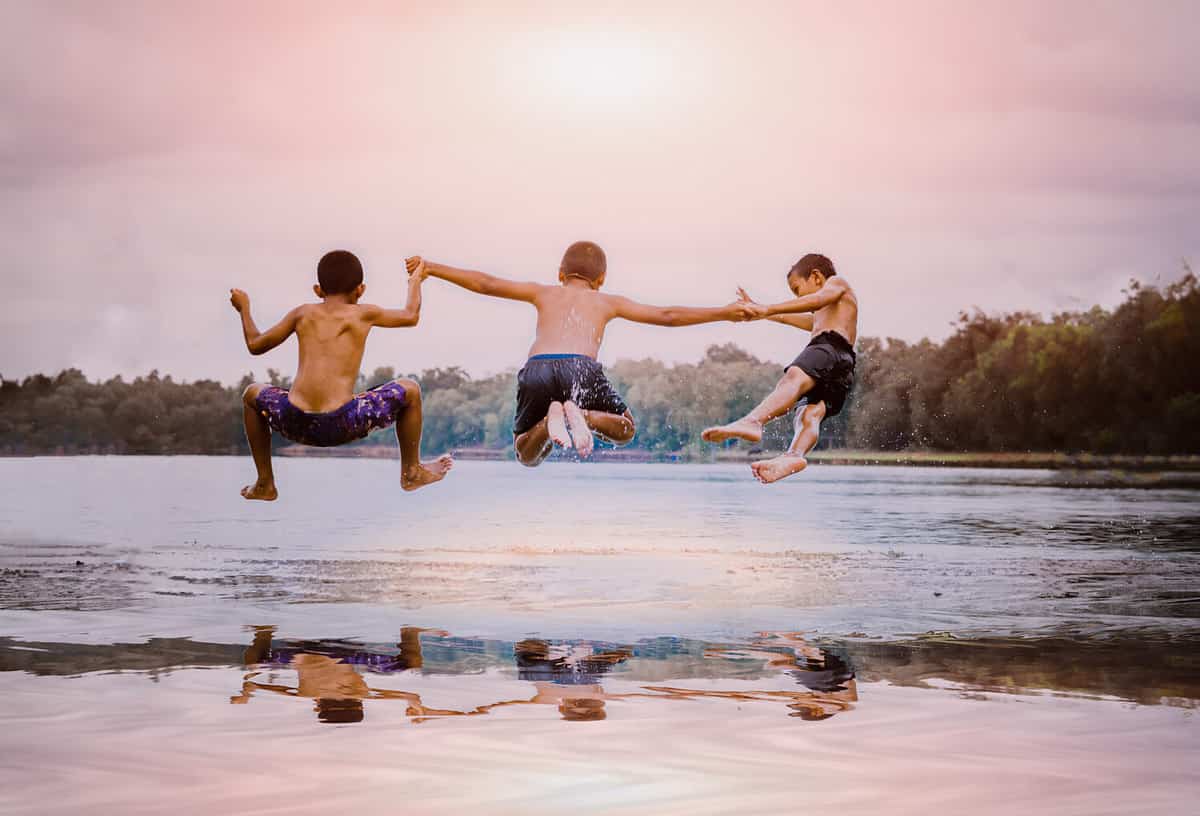 Ocean State Kidz Club offers a summer day camp for middle-grade students from 5th grade to 9th grade to experience a fun summer day camp. They are located in Cranston, Rhode Island, and their summer session has a lot to offer learners, from outdoor fun like swimming and kayaking to indoor fun like sewing, cooking, and arts and crafts. This day camp has highly qualified staff that create a summer curriculum for students to enjoy the summer in a safe place.
6. Food and Truth Summer Campe Fit2Cook4Kids
Food and Truth Summer Camp Fit2Cook4Kids offers kids a place to learn about healthy food and healthy choices. This weeklong summer day camp gives children and teens a chance to slow down and learn about how to manage a healthy lifestyle. The camps have yoga for kids to get the wiggles out and learn about the body. The cooking class teaches recipes to nourish the body, and the group interaction aims to strengthen social and communication skills to give kids a well-rounded summer camp experience that they won't forget.
7. Camp Cedarwood
Camp Cedarwood is a Baptist summer day camp for kids from kindergarten through 8th grade. Each week camp has different themes like water sports, music, international cooking, and other exciting themes, and all of the activities are built around a central theme. With so many interesting topics to cover at camp, the activities will never get boring. And kids will stay engaged in learning through fun, hands-on experiences.
8. Mother of Hope Camp
Mother of Hope Camp is a day camp for children ages 5-12. This Catholic camp is on 128 acres of woodlands with a private beach. Kids have the opportunity to explore the area and engage in activities like swimming, canoeing, hiking, challenge course, and sports, all while learning about their strengths and making new friends.
9. YMCA Camp Fuller by the Sea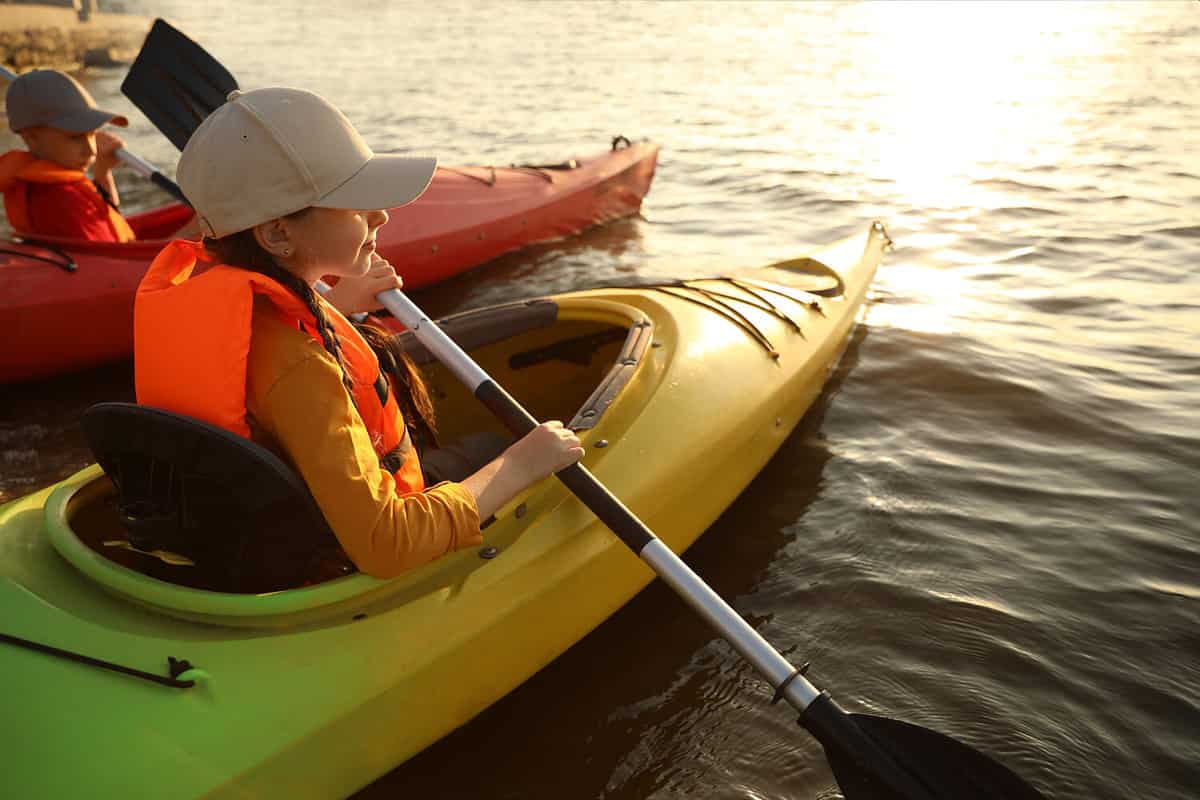 YMCA Camp Fuller by the Sea has day and overnight camp options. This beautiful camp is on Point Judith Pond in Wakefield, Rhode Island. Camp Fuller sits on a pristine campus of 68 acres of forest and coastline. Campers from ages 7-17 come to explore nature, build interpersonal skills, and make new friends. The overnight camp has either a one-week or two-week option where campers will keep busy swimming, kayaking, sailing, windsurfing, climbing, and much more.
10. Aldersgate Camps
Aldersgate Camp offers several different camps for young campers. They have a traditional overnight camp for campers ages 9-16, where campers will do all of the classic camp activities. There is an Arts Camp where students age 7-17 focus on putting together performances and get to sing and dance their hearts out while learning everything about the performing arts.
For the adventurous kids, there is an adventure camp focused on outdoor skills from hiking to fire building. The Social Justice Camp is for 14-16 years old future activists to learn about social justice and how to stand up for things they believe in while learning how to organize. The older campers can also try the Outdoor Adventure Camp, where they live in the woods and learn survival skills with expert teachers. The camp also has a day camp for young campers ages 5-13 to try out camp but without the stress of being away from family overnight. The camp has so many things to offer. It's a great place to put great kids for the summer.
11. YMCA Camp Watchaug
YMCA Camp Watchaug is a day camp that sits on a 30-acre campus on Watchaug Pond. The camp is for campers as young as four years old up to 9th grade. Each two-week session is an opportunity for campers to practice their favorite activities, try some new activities, and make friends with their fellow campers. Campers have the opportunity to play in the water with an abundance of water sports, try ropes courses, go hiking, do STEM projects, climb, and zip line. The camp is an excellent choice for active kids to spend the summer.
12. Aquidneck Island Day Camp
Aquidneck Island Day Camp is a day camp that your kids will love. At this camp, kids from 5-13 have opportunities to enjoy water sports, spend time at the beach, and even go sailing. Weekly field trips keep curious kids interested as the campers will visit the planetarium, zoo, and parks.
13. Artists' Exchange Summer Camps
Does your family have a budding artist? Then send them to the Artists' Exchange Summer Camp. This day camp has artistic opportunities for kids from ages 5-13 to make art and learn about different mediums. The classes are divided by age group, and the day camp focuses on a theme each week while teaching kids how to create art. There is a class that is only for clay and ceramics and another for theatre and one for digital media. So if your little artist is already involved in a medium, they can go deeper. The camp runs each week, Monday through Friday, from 9 am to pm.
14. Camp Grosvenor
Camp Grosvenor is a summer day camp operated by The Boys and Girls Club of Newport, Rhode Island. The summer camp sits on 95 acres of the Pettaquamscutt River in Saunderstown. The campus is for kids ages 5-14. Campers have many activities to choose from, including swimming, water trampoline, ropes courses, climbing wall, archery, and arts and crafts. The sessions run for two weeks giving kids a chance to connect and develop friendships throughout the summer.