Summer camp is one of the highlights of childhood. For many children spending time away from home and having adventures outside in the great outdoors is a time of building self-confidence and learning about the world outside of the home. Summer camp is a place where every kid belongs, and finding the right camp for your child is the first step in giving them that experience. There are many excellent camps in the U.S., and the American Camp Association suggests that parents do plenty of research to find the perfect camp. If you are looking for an amazing camp experience for your child in North Carolina, we have a list of the best camps in North Carolina today.
1. Blue Star Camps
Blue Star Camps in the Blue Ridge Mountains of Western North Carolina sits on 500 acres of land next to a forest preserve. The camp is dedicated to facilitating the perfect camp environment for children from 2nd grade through high school. The camp is divided by age, so campers are always with their peers. The Jewish camp is open to children of all backgrounds with the hopes of fostering a community of kindness and acceptance. The camp offers a wide range of camp activities like swimming, paddleboarding, hiking, climbing, sports, gardening, creative arts, and more.
2. YMCA Camp Weaver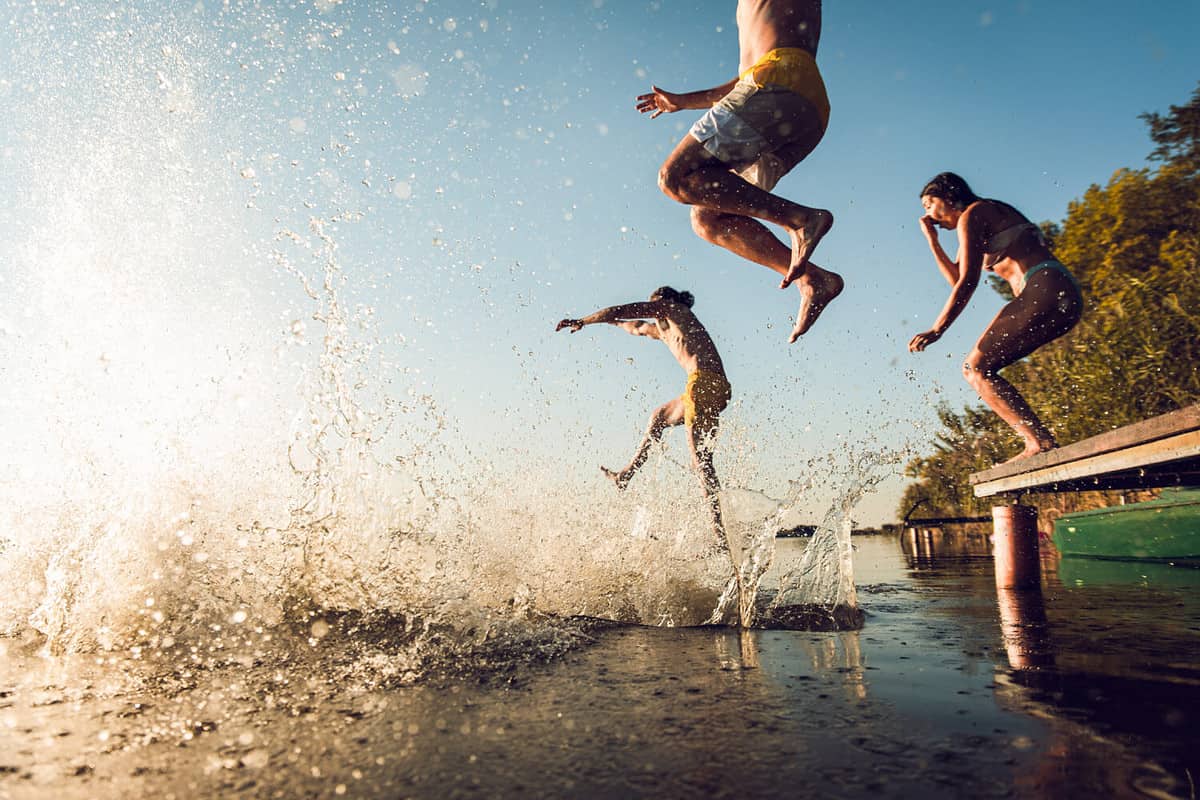 YMCA Camp Weaver is located in Greensboro, North Carolina, where they offer year-round camps. In the summer, they have overnight and day camps for children ages 5-17. At Camp Weaver summer day camp, children between 6-12 will participate in activities like swimming, hiking, rock climbing, and arts and crafts. The day camp begins at 7:30 a.m. and runs through the day until 4:30 p.m. when tired campers return home. For kids ready for overnights at Camp Weaver, the sessions run for one week. The overnight campers will fill their days with watersports, outdoor survival lessons, skateboarding, movie making, and a ropes and paintball course. They even have exotic animals like snakes and a bearded dragon. For kids that love horses, they offer horseback riding; for those interested in learning more about horses, they offer a separate horse camp. Camp Weaver is the place to be during the summer.
3. Camp Pinnacle
Camp Pinnacle is a co-ed summer camp that offers one and two-week sessions of fun-filled activities. This overnight camp is for kids from 1st grade through 10th grade to come and experience the great outdoors. The camp is located on 126 acres of pristine forest and next to Wolfe Lake, where kids can enjoy swimming, paddle boarding, and other water sports. The camp has an arts and health center and a campfire ring for evening activities.
4. Camp Merrie-Woode for Girls
Camp Merrie-Woode for Girls is a place for girls ages 7-17 to come and explore nature with other girls. The camp is a safe place for girls to adventure and makes new friends while getting to know themselves and their strengths. Campers will get to choose different focus activities like sports, horseback riding, mountaineering, arts and craft, performing arts, and swimming. They have different sessions that run from 10 days to longer sessions of one month. Parents can decide what length is best for their child.
5. Camp Wayfayer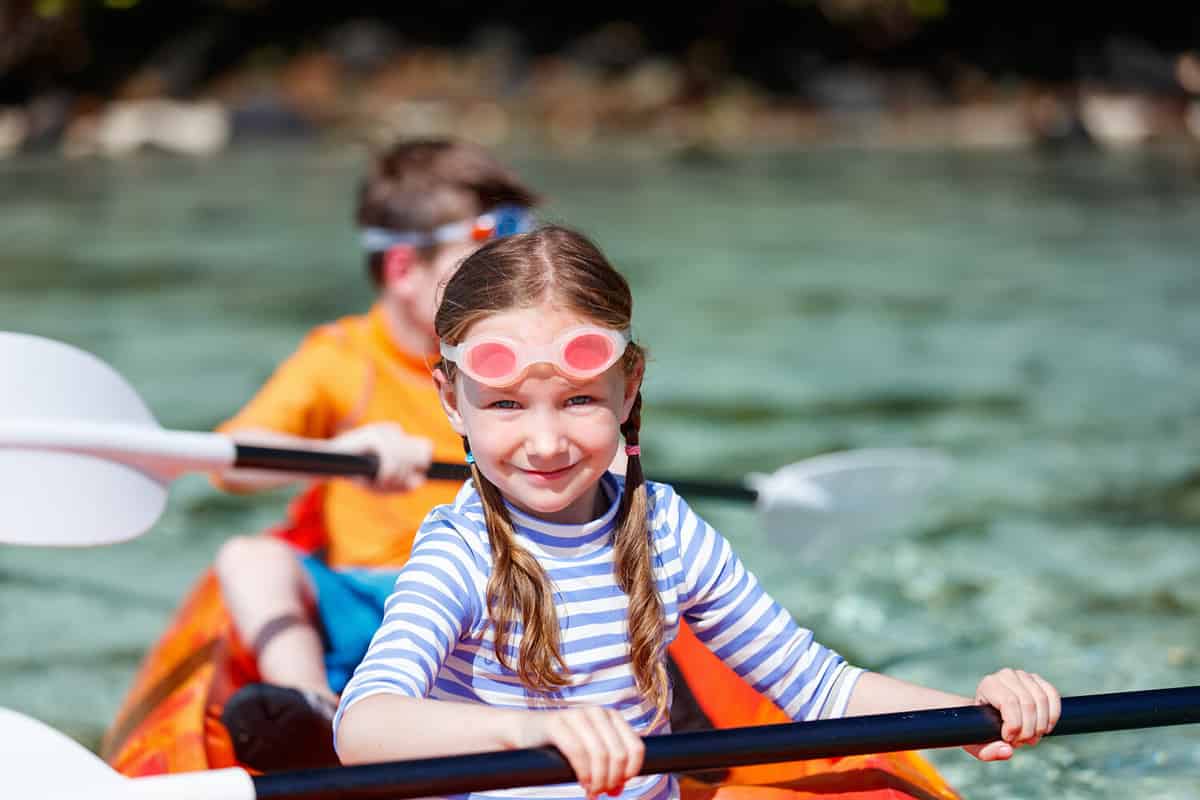 In the Blue Ridge Mountains near Asheville, North Carolina, sits Camp Wayfarer. This exciting overnight camp offers the traditional overnight camp experience for kids from kindergarten to 10th grade to come and experience the beauty of the camp. From aquatics to athletics to creative arts, to target sports, to ropes and rock climbing, there is plenty to do at this summer camp.
6. Camp Carolina for Boys
Camp Carolina for Boys is for boys from kindergarten through 11th grade, where they can have a rough and tumble good time outdoors. The camp offers an outdoor experience like no other. This camp is in Lamb's Creek Valley near Gorges State Park and The Great Smoky Mountains National Park. The 220 acres campus has a private lake for all the watersports. Plus, there are opportunities for team sports, archery, skating, climbing, ropes, and riflery. They offer multiple sessions for two weeks at a time.
7. Quaker Lake Camp
Quaker Lake Camp is an overnight camp for kids ages 7-17. They also offer a day camp for kids ages 3-6 to have their first connection with the camp experience. At Quaker Lake Camp, kids will participate in water sports, frisbee golf, games, gardening, and fishing. Older kids have the opportunity to mountain biking, woodworking, rock climbing, and more. The camp is perfect for active campers.
8. Green Cove Girls Camp
Are you looking for a girls' camp for your daughter to have an amazing summer camp trip? Then, Green Cove Girls Camp is the perfect camp for your daughter. This girls' camp is for girls ages 6-17. Campers spend their days at Lake Summit doing watersports like swimming, kayaking, and canoeing. The campers can also ride horses, mountain bikes, and sailing. Plus, arts and crafts let your daughter unleash her creativity with a lot of fun projects. This camp has educational activities designed to foster growth both mentally and physically for girls looking to try new activities and step out of their comfort zone.
9. Camp Arrowhead for Boys
Camp Arrowhead for Boys is a boy's camp with a mission to teach self-reliance, leadership, outdoor skills, and self-expression. Boys from 1st grade to 11th grade are invited to choose between different sessions, anywhere from one-two-three and four-week camp sessions. Campers get to choose different activities and explore new experiences. Activities like water sports, archery, sports, woodworking, and paddling. Plus, the camp has educational programs to learn about the local Native American history of the area and outdoor skills round out the experiences. This is a great camp for boys that are ready to learn more and make friends.
10. Camp Cedar Cliff
Camp Cedar Cliff has day camps for younger kids, 3-days and 6-day camps for older kids. The camp is for kids from kindergarten to 10th grade. Campers can play on a zipline, practice archery, use a climbing wall, play on the ropes course, and explore the hiking trails. The camp also hosts retreats and other events at their lovely facility.
11. Green River Preserve
Green River Preserve hosts a summer camp for 1st graders through 9th graders. The camp is located on Cedar Mountian outside of Hendersonville, North Carolina. This three 3,400-acre wildlife preserve in the Blue Ridge Mountains is the perfect place for young campers to learn about the beauty of the natural world. Their summer programs run for one, two, and three-week sessions designed to foster a lifelong love of the outdoors while making friends and creating lasting memories. Campers will go on hikes with a naturalist and learn about the ecosystem in the area. Plus, they will have the chance to play under waterfalls, taste edible plants, and explore caves, in addition to regular camp activities like canoeing, climbing, and archery — the theatre camp and creative arts and crafts round out the list of fun activities for campers. 
12. Camp Pinewood
Camp Pinewood is a private camp in the Blue Ridge Mountains in Western North Carolina. The site is next to a private lake where campers can engage in all kinds of water sports. The camp offers different lengths of sessions for children, with shorter sessions for the younger campers who are new to the camp experience. Along with lakeside activities, campers can enjoy go-karts, team sports, archery, horse riding, arts and crafts, and evening games and events. Campers will love their time at Camp Pinewood.
13. Camp Highlander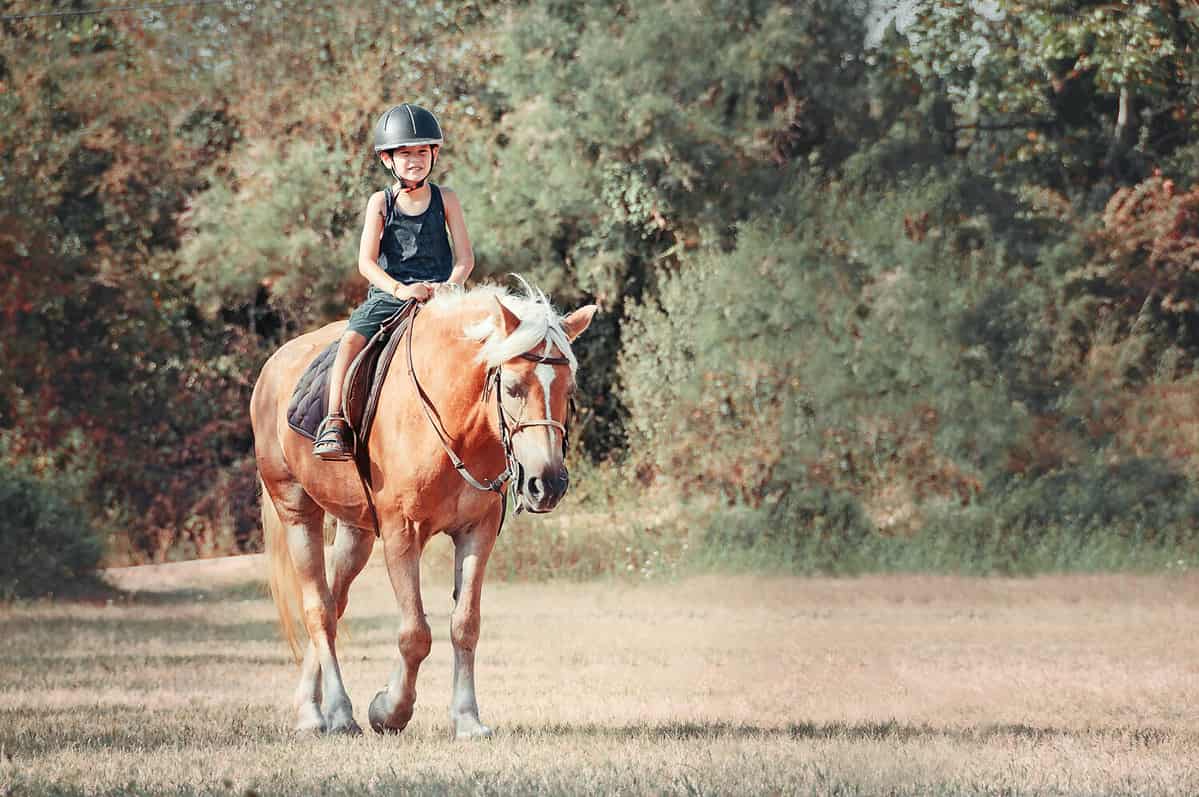 Camp Highlander is a tech-free camp for kids from ages 6-16 in Mills River, North Carolina. Campers can choose an 8-day, 2-week, or 4-week session to spend the summer. Campers' days will be filled with watersports, wilderness training, horse riding, and much more. Your kids will love the Camp Highlander experience.
14. Camp Tekoa
In Hendersonville, North Carolina, Camp Tekoa is a summer camp for kids of all ages. The youngest campers are invited to attend day camp. There are two different day camps, one for kids ages 5-8 and another for kids 9-11. The camp also offers overnight campers from 7-9 to spend three nights at camp, and older kids can choose the week-long camp so each child has an age-appropriate experience at this super summer camp. Tekoa has all of the traditional camp activities and more for a great camp experience.
The image featured at the top of this post is ©Patrick Jennings/Shutterstock.com.