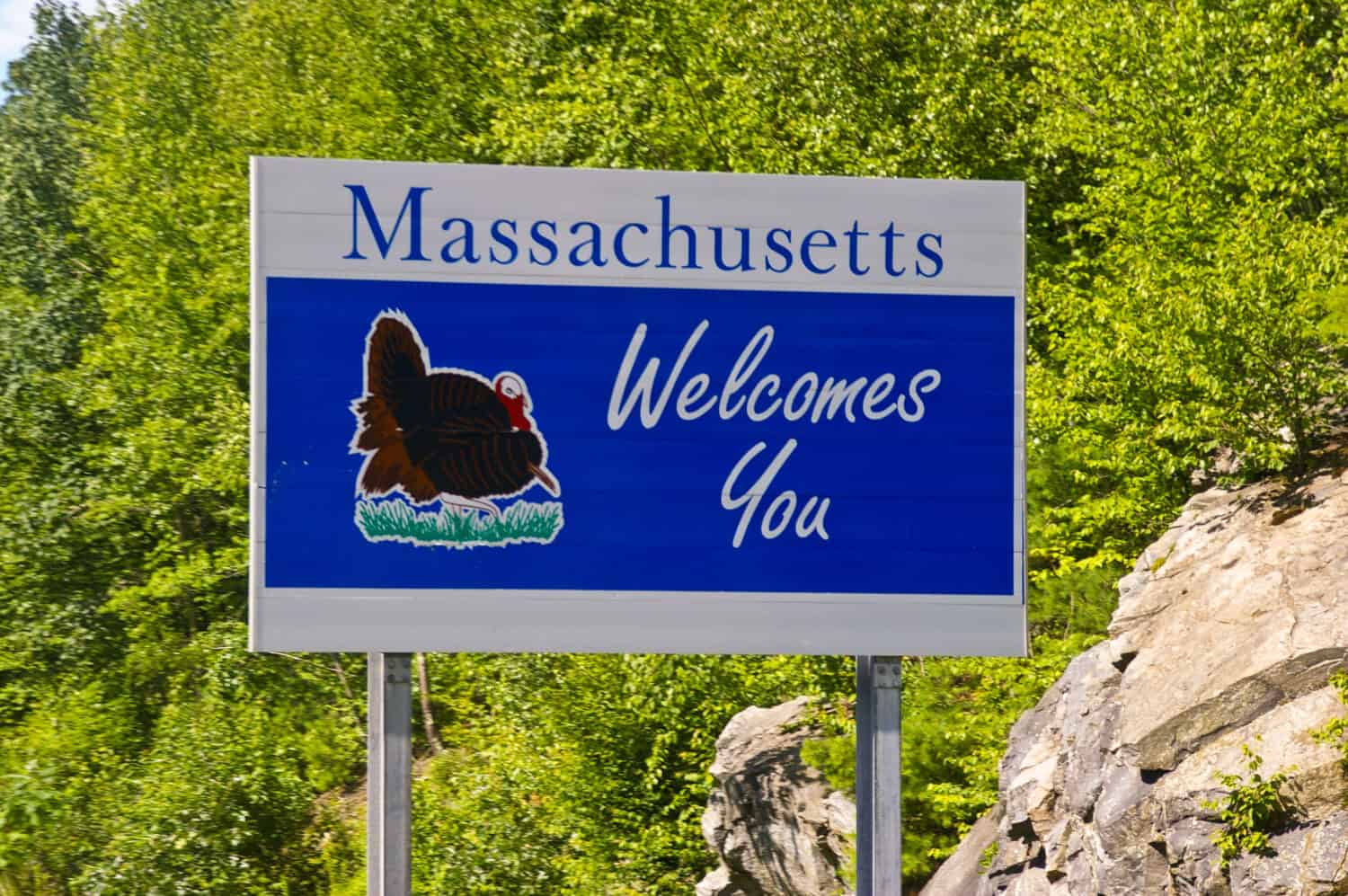 Every year parents across the U.S. send their kids to summer camp. Summer camp is a place for children to thrive in a new space. They have the chance to gain independence in a safe and friendly environment. While summer camp has many opportunities for recreation, it is also a place for campers to build self-confidence and a positive self-image while making new friends. There are many amazing camps across the U.S.; some are dedicated to sports, arts, outdoor skills, and other themes. The American Camp Association suggests that parents do their research before choosing a camp to ensure they find the right fit for their child. If you are looking for the best camps in Massachusetts, check out our to help you make the best choice for your child and your family.
1. Camp Farley Outdoor Education Center
Camp Farley Outdoor Education Center is more than just a summer camp. It's three camps in one. The camp offers a day camp, overnight, and horse riding camp. The day camp is for kids from 6-12 years old. The overnight camp accommodates kids from 8-15 years old and lasts for one week. While the horse riding camp is three hours daily for ages 8-15. The camp is on the pristine waters of Mashpee-Wakeby Lake. The lake is 729 acres, so there is plenty of room for swimming, paddleboarding, kayaking, and enjoying the summer. Plus, the camp offers archery, outdoor skills, hiking, performing arts, and arts and crafts.
2. Camp Good News
It's definitely good news if you get to spend the summer at Camp Good News. This fun camp is located on Cape Cod in the Town of Sandwich, Massachusetts, just 50 miles south of Boston. The camp sits on a 200-acre campus which includes a beach on a beautiful lake. If you are looking for an amazing camp experience in a stunning natural setting, then this is the camp for you. Campers can opt for day camps or residential camps. Both day and residential camp is for ages 5-16. Kids spend their days enjoying the lake swimming, kayaking, and canoeing. Plus, campers can go hiking, biking, and play sports. There is also a trampoline and ropes course to keep campers busy throughout their stay at Camp Good News.
3. YMCA Camp Frank A. Day
YMCA Camp Frank A. Day is a two-week-long overnight camp in Eastbrook, Massachusetts. Campers are kids ages 7-17 that are looking for a fun summer stay. The camp is just one hour west of Boston, located on a lake with plenty of surrounding forest. The camp has been in operation since 1916 and has a rich history of providing campers with an amazing learning experience.
4. Camp Leslie
Not sure if day camp or overnight camp is right for your child; well, Camp Leslie has both. Plus, they offer a short introductory camp so kids can try out if the overnight camp is for them before committing to a full week. Each camp session has a fun theme like Under the Water and Time Travel, where campers can get immersed in learning while still enjoying all the summer fun camp has to offer. The camp borders Pentucket Pond in Georgetown and has 14 acres of pine forest. With all of the traditional camp activities plus some creative twists, this camp is educational and quite an experience for the lucky campers who get to spend time there.
5. Camp Wonderland
The Salvation Army is dedicated to the belief that every child deserves to go to camp. And their faith-based Camp Wonderland is accessible to everyone. The camp has a sliding scale so that those who are in need can still send their kids to camp to experience the many benefits of summer camp. They offer lots of activities for children to choose from, including swimming, ropes course, theatre, arts and crafts, and much more.
6. Camp Watitoh
Nested in the Berkshire mountains on Center Lake, you can find Camp Watitoh. The camps offers a full seven weeks of camps but also have three and four-week options too. The camp has all of the water sports and water activities campers love, plus rock climbing, ropes course, and zipline. And if your camper prefers artistic endeavors, there is plenty of that, too, with performing art, arts and crafts, cooking, music, dance, and photography.
7. Tenacre Summer Camp
Tenacre Summer Camp is a day camp for kids 3-12. It's on Tenacre Country Day School's elementary school campus in Wellesley, Massachusetts. The day camp has a lot of activities for curious kids, and the focus is on having an open mind and a non-competitive camp experience. They offer swim lessons and sports camps for active campers.
8. Camp Sewataro
Camp Sewataro is an exciting day camp where they understand the need to get kids outside in nature. Days will be spent playing games, exploring, hiking, swimming, kayaking, and playing team sports. They also have creative and performing arts, plus ziplines, rock climbing, and ropes course to keep active bodies busy. Kids as young as three can attend day camp. They have different age groups with experienced leaders in early childhood education. And they offer programs for 8th and 9th grade, with 10th graders having the ability to join Counselor in Training courses.
9. Nobles Day Camp
Nobles Day Camp is for kids pre-K through the 9th grade, where the emphasis is on guided exploration. The camp has opportunities for kids to swim, do archery, dance, beading, gymnastics, sewing, ropes course, and much more. Parents can feel confident their kids will enjoy Nobels Day Camp.
10. 4H Camp Middlesex
4H Camp Middlesex has a day camp for kids 6-15 and an overnight camp for kids from 8-15. The camp is located in Ashby, Massachusetts. The camp strives to help campers build self-confidence, learn leadership skills, and learn to love and appreciate time outdoors and off screens. Campers will develop personal skills and goals, make new friends, and build relationships with their counselors. From bouldering to woodworking to boating to swimming, kids will have every opportunity to get outside and enjoy the summer. Campers can help in the community garden and learn basic gardening and outdoor skills at this beautiful camp.
11. Camp Lenox
Camp Lenox in Otis, Massahcuttes, is a co-ed overnight camp for kids ages 7-16. This unique camp is a full summer camp where kids can explore and choose the activities to focus on throughout their stay. If they want team sports or quiet time hiking, they can have it all. Each day is a new possibility with many new opportunities. The camp includes team sports, a ropes course, a climbing wall, a waterfall zipline, roller derby, dance, theatre, music lessons, swimming, sailing, and more. Campers are going to want to stay at camp and never come home with so many great activities.
12. Camp Wingate Kirkland
Cape Cod's Camp Wingate Kirkland is an overnight camp for kids ages 7-16 and a day camp for kids ages 4-12. The camp has so much for kids to do and explore, from athletics to art to water fun at the shore; this camp is a real winner. The camp philosophy is dedicated to letting kids choose their own activities while encouraging campers to try new things and experience all the camp has to offer.
13. Camp Wa Wa Segowea
Camp Wa Wa Segowea wants campers outside, unplugged, and connected to nature and themselves. At this overnight camp for kids 8-16, they can live summer to its fullest. Campers spend warm summer days at the lakeshore swimming or paddling, or they can go fishing or boating or hiking, or just reading and relaxing on the shore. This summer camp is the perfect place for kids to be kids and be outside and gain a new appreciation for the beauty of the natural world.
14. Camp Nashoba
Camp Nashoba is a place to make long-lasting memories for both boys and girls from ages 7-14. The camp sits on an 80-acre campus in Littleton, Massachusetts. This robust day camp offers watersports like swimming, boating, and windsurfing. Plus, they have sports, nature hikes, and many other traditional camp activities. The camp offers one, two, or four weeks so little campers can be sure to have an amazing summer camp experience.