Enrolling in a camp is a thrilling prospect for both parents and children: Overnight summer camps offer hours away from screens, time away from home, and peer socializing in addition to time spent communing with nature.
We scoured the state to find the best camps in Missouri today. These summer camps provide everything from traditional summer camp activities to specialty programs such as performing arts, circus arts, and even faith-based activities! Summer may feel far away, but now is the time to start thinking about your child's next sleepaway camp vacation.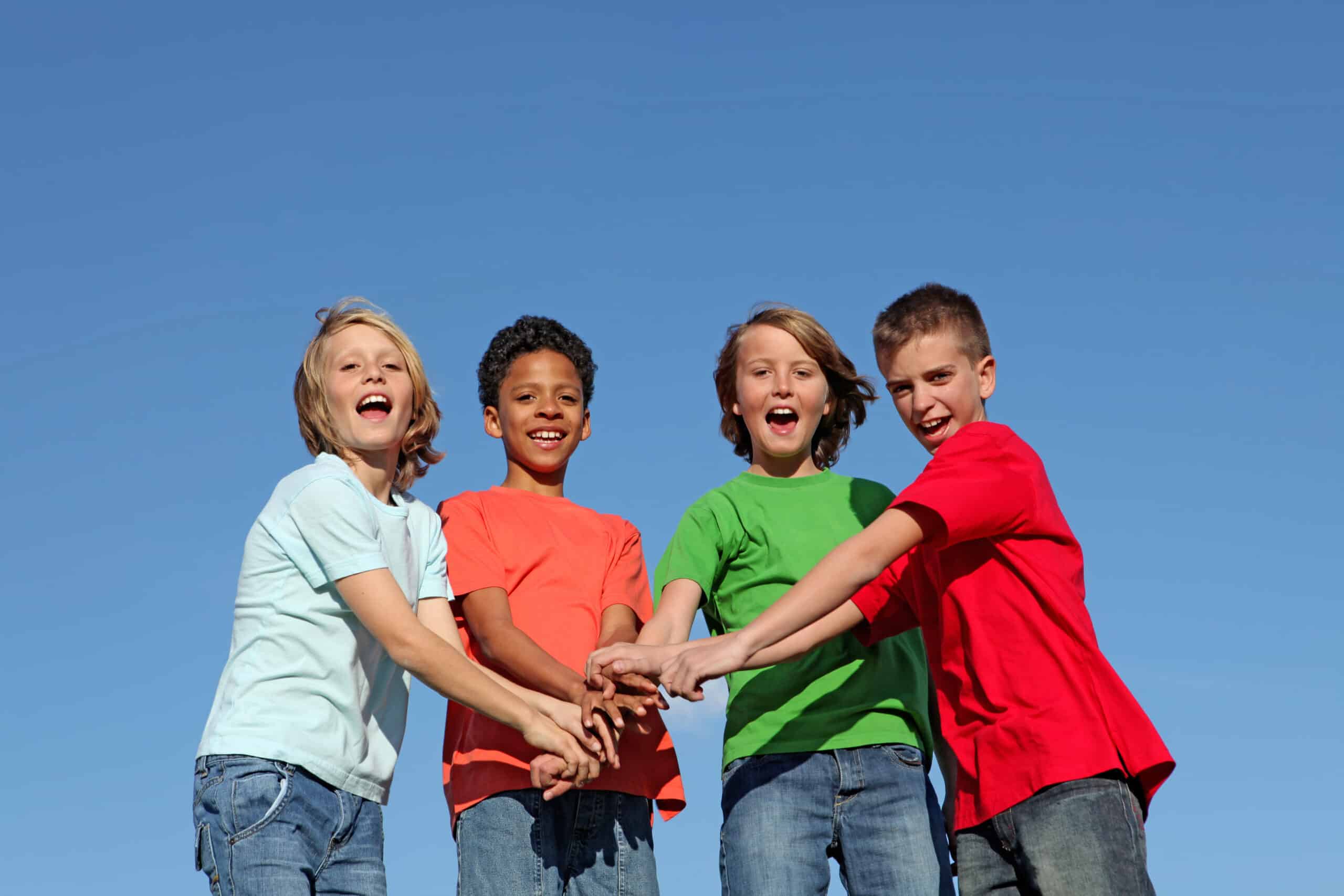 1. Cub Creek Science Camp
Cub Creek Science Camp, located in Rolla, Missouri, provides a one-of-a-kind chance for children to learn about science and nature in a fun and hands-on setting. The camp is open to children aged 7 to 17 and offers a variety of programs tailored to various interests and age groups.
The camp is located on a 300-acre wildlife preserve and offers a variety of activities such as animal encounters, archery, arts and crafts, zip-lining, swimming, and other activities. The programs are intended to be informative as well as entertaining, with a concentration on STEM (Science, Technology, Engineering, and Math) themes.
Cub Creek Science Camp is the only residential summer camp in the United States with its private zoo! Their animal family consists of over 300 animals, including lizards, sloths, foxes, parrots, wallabies, lemurs, and many more! Campers can have spectacular animal encounters and participate in a variety of activities based on their interests! Those campers who want to be veterinarians in the future can enroll in the Jr. Vet course, which is a week-long course that covers all of the duties of a veterinarian. Adopt an Animal is the most popular activity at the camp. Campers spend a portion of each day caring for, learning about, and befriending an animal of their choice for an entire week.
The camp also provides overnight lodging for campers, with cabins outfitted with bunk beds and essential amenities. Cub Creek Science Camp staff are qualified professionals who are passionate about science and education. They work hard to create a safe and supportive atmosphere for campers to learn and grow.
2. YMCA Camp Lakewood
Camp Lakewood is regarded as one of the best camps in Missouri today. It's in Potosi, Missouri, just by a gorgeous lake. Their camp includes a lot of campgrounds for youngsters to explore, including forested hills, waterways, and caverns. Sports, creative arts, and conventional summer camp activities are all supported by several camp facilities. 
Children of ages 6 to 16 are welcome to participate in their 4-day program. It's a great way to expose your young ones to camp before they leave for their week-long program. The lengthier program is designed for youngsters aged 8 to 17 and operates similarly to a regular sleepaway camp. 
The camper chooses the activities that take place each weekday. Singing, fishing, horseback riding, outdoor nature skills, arts & crafts, tennis, soccer, floor hockey, basketball, and other activities are available for campers to choose from. Climbing, paintball, hiking, kayaking, and ax throwing are among the unique activities available to older campers.
Camp Lakewood's major purpose is for campers to feel safe and happy while also developing leadership and problem-solving skills. They also teach children about nature through exploration under the supervision of trained camp counselors. During the off-season, they also hold winter camps.
3. Kiwanis Camp Wyman
Kiwanis Camp Wyman is a non-profit organization situated in Eureka, Missouri that provides outdoor activities for underprivileged children and youth. The camp provides several activities, such as summer camps, leadership development, and outdoor education. All of these are intended to empower young people to grow and learn in a safe and supportive environment.
For almost 5 decades, the Wyman Center has been one of the most popular outdoor education retreat facilities for schools and education centers in St. Louis and its environs. The Wyman site, located just a short bus ride from St. Louis, provides 12-day and full-day programs in a private, beautiful forest environment. The camp features seven indoor areas, two pavilions, a swimming pool, over 100 miles of hiking paths, two fishing lakes, and three vast open fields. A full-service dining hall is there to ensure that no one goes hungry!
Kiwanis Camp Wyman was established in 1898 and has a long history of being of great help to the city of St. Louis. The Kiwanis Club of St. Louis owns and operates the camp, which is part of Kiwanis International, a global organization dedicated to assisting children.
Kiwanis Camp Wyman is set on a 281-acre estate with hiking paths, a lake for swimming and boating, and a variety of outdoor activities. The camp's programming is intended to foster leadership, teamwork, and personal growth. It aims to do this while also providing kids with a fun and memorable experience.
4. Kamp Kanakuk
Kamp Kanakuk, located in Branson, Missouri, offers a variety of programs. These include overnight camps, day camps, family camps, and specialty options. Summer programs are held in June, July, and August each year. It is divided into 1-week, 2-week, and 4-week courses depending on age.
Kamp Kanakuk offers over 70 sports and activities to its campers. Tennis, soccer, basketball, and other sports fall within this category. They also provide exciting water sports, such as water skiing, wakeboarding, ziplining, and kayaking, on a neighboring lake. Archery, rock climbing, and mountain riding are among the most exciting activities available to children.
Facilitation of small groups, spiritual groups, and devotional time is another vital service. Kamp Kanakuk camp is a ministry that places a strong emphasis on spiritual growth. The "I'm Third" program, which educates children to value Jesus first, others second, and themselves third, is a key component of Kanakuk. It helps to instill respect, accountability, and other important values in the campers.
5. Camp Rainbow
Camp Rainbow is a non-profit organization that provides children with free summer camp experiences. It is a week-long sleepover program for children ages 6 to 13 with cancer or other blood-related disorders.
The camps are staffed by qualified volunteers who give medical treatment and emotional support to the kids around the clock. Arts and crafts, swimming, hiking, athletics, and other activities are available at the camps. The group also offers year-round assistance to the campers' families.
Camp Rainbow is a non-profit organization that runs on numerous sites around the United States. It is supported by donations from people, corporations, and other organizations. Their objective is to provide a secure and supportive atmosphere for children with cancer. Here, they can form friendships, gain self-confidence, and enjoy happy and memorable experiences.
Archery, arts and crafts, theater, a low ropes obstacle course, fishing, music, nature, sports, and swimming are among the daily camp activities. Afternoon activities include photography, cuisine, magic, pottery, and jewelry making. With a different theme every day, such as Western Day, Superhero Day, and Circus Day, it's not surprising to see campers, counselors, and staff dressed up! Every day, a diverse group of passionate guests, including magicians, clowns, firefighters, police officers, and professional athletes, visit the camp to join in the fun. Every evening, there are special events such as square dancing, live music, a movie night, and a dance courtesy of a fun DJ. The staff takes the older campers on an "off-campus" adventure at least once during the week.
Since its inception in 1982, the camp has provided thousands of youngsters with the opportunity to attend a week-long summer camp. Here they can have fun and temporarily forget about their illnesses.
The purpose of Camp Rainbow is to provide these children with a "normal" camping experience, regardless of their disease or treatment side effects.
6. Camp Heritage
Camp Heritage has a variety of programs for campers of all ages, including first-time camper, junior, and teen options. There is also a family camp where parents can spend time with their children participating in fun-filled activities. It is located on the beautiful Lake Of The Ozarks, in Climax Springs. Except for the junior camps, which last only three days, the majority of their programs last five days.
Cooking lessons, archery, basketball, soccer, and creative arts such as ceramics, handicrafts, photography, and acting are among the many activities available. Children can enjoy water sports such as canoeing, fishing, and water skiing due to the camp's accessible position on the lake.
Summer programs place a strong emphasis on relationships. Each camper is encouraged to develop strong relationships with others as well as with Jesus. Allowing your child to attend is an excellent method to help them learn more about the outside world. You will also be providing opportunities for their self-growth and making new friends.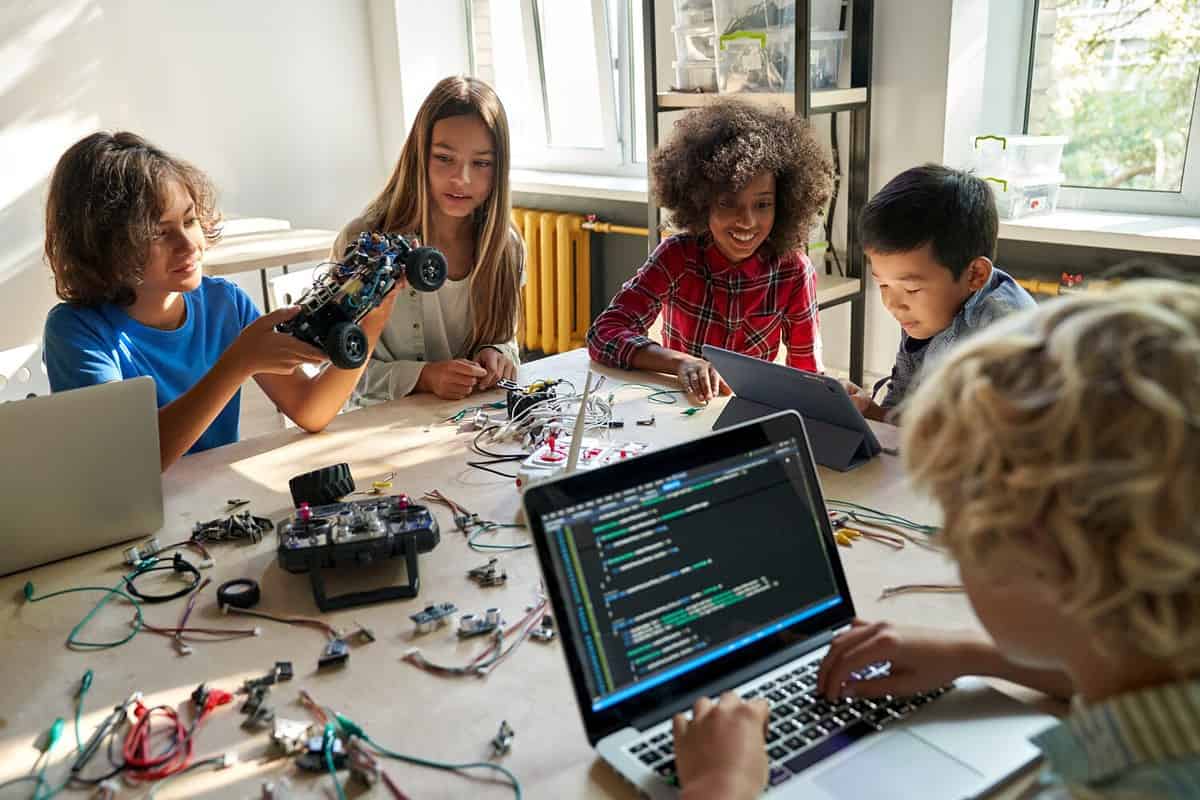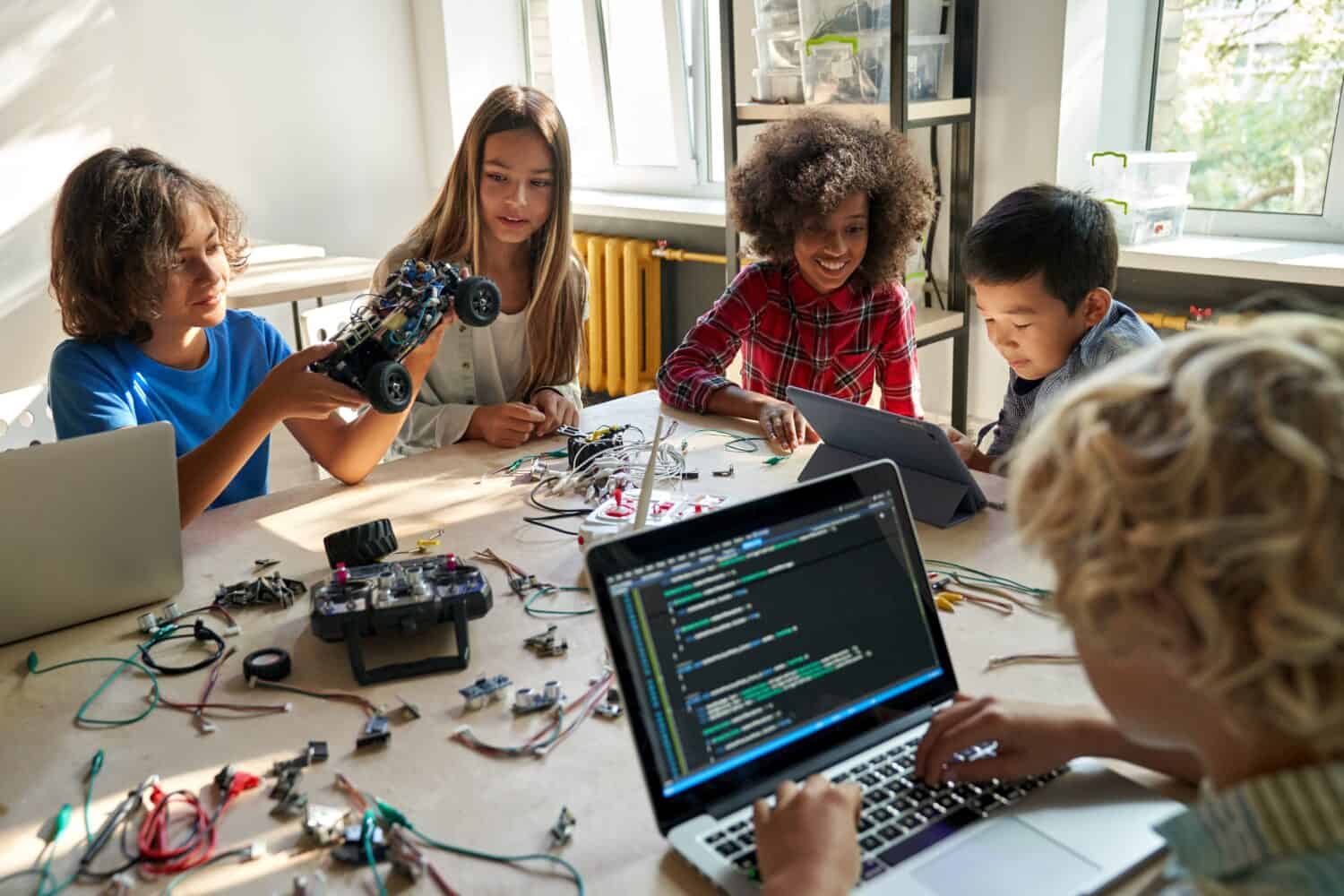 7. Blue Springs Summer Day Camp
Blue Springs Summer Day Camp makes its home at the Blue Springs Fieldhouse, a community fitness and activity center. The Fieldhouse provides a lot of classrooms, indoor tracks and courts, a turf field, and indoor recreation areas.
This government-sponsored day camp provides week-long programs for children ages 5 to 12 during the summer. Each week focuses on a different topic/theme, such as superheroes, mad scientists, adventure, or sports week.
Throughout the program, children can take field trips to museums, parks, scientific centers, and other locations. Each day includes a morning meeting, engaging individual and group activities, pool time, group games, and guest lecturers on some days.
They teach children about respect, kindness, honesty, and developing healthy relationships with others. During their time at this camp, children can experience personal development and create a strong sense of community within their camp environment. The staff-to-camper ratio is 10:1.
8. Missouri Military Academy
Missouri Military Academy (MMA) is a private military academy in Mexico, Missouri, United States. It has its foundation in 1889 as a boys' preparatory school and continues to provide a college-preparatory curriculum for boys in grades 7-12.
MMA is a fully certified school that blends military training and discipline with regular academics. The environment at the school is systematic, with a focus on physical fitness, leadership, and character development. Physical education, foreign languages, social studies, science, math, and English are all part of the core curriculum. Young men and boys will find structure, inspiration, and challenge here to help them reach their greatest potential. Your adolescent will gain confidence, learn to lead and take charge, and, most importantly, have fun!
MMA offers several extracurricular activities in addition to academic classes, such as community service, drama, music, and athletics. The school features an active JROTC program as well as a military-style training program. This combination teaches students leadership, respect, and self-discipline.
Campers can choose between Confidence Camp (one or two weeks for grades 4-6) and Leadership Camp (two weeks for grades 7-12) for activities such as obstacle courses to develop leadership and teamwork, paintball, and rappelling.
The camp academically and physically challenges young men, assisting them in developing confidence in school and life, learning good study habits, and regaining credits.
MMA has a diverse student body; with students from all over the country and the world. The camp strives to prepare young men for success in college and beyond by providing a secure and supportive environment for all students.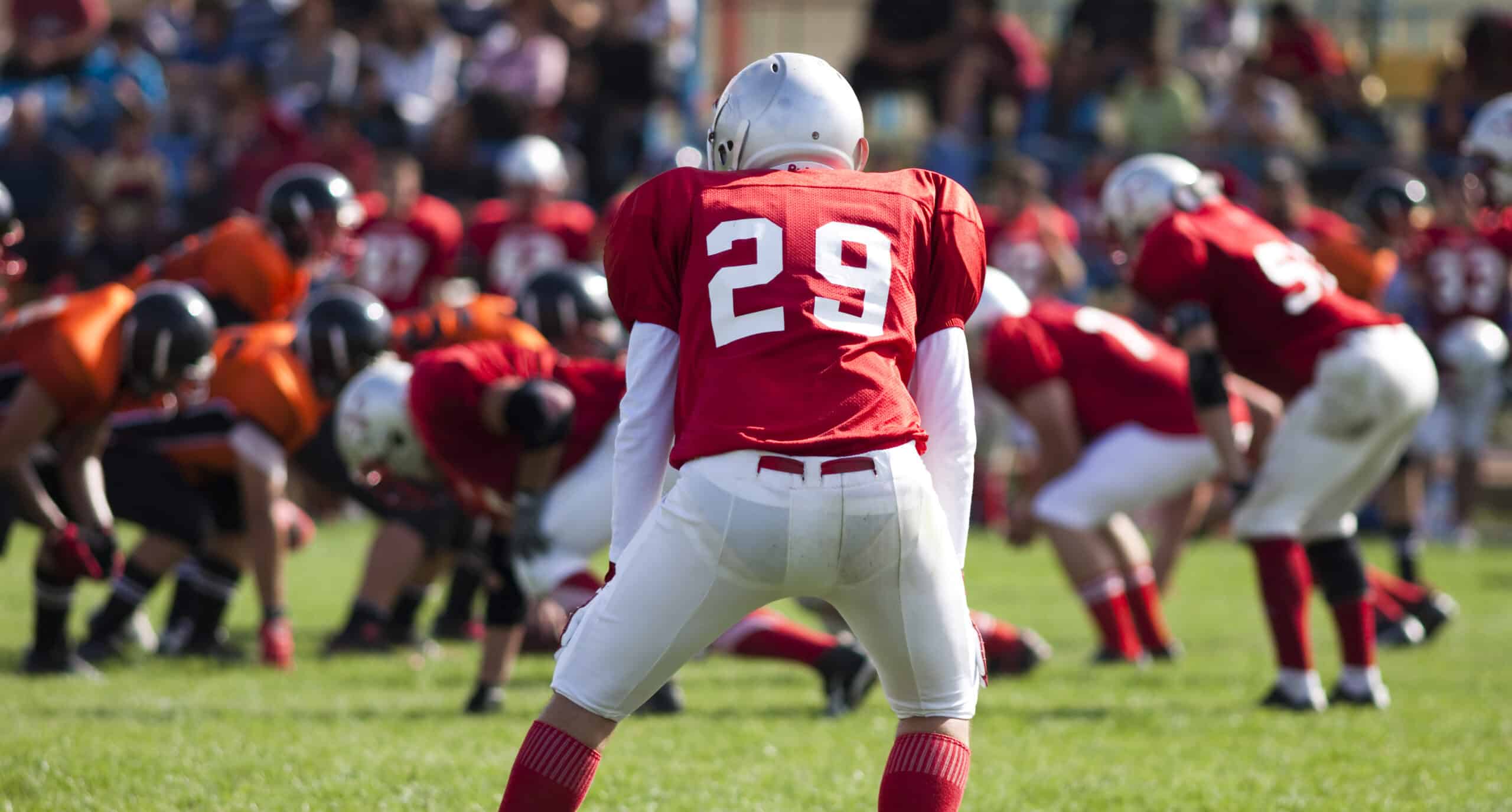 9. Camp Sabra
Camp Sabra's Rocky Mount campus is located on the Staenberg Peninsula, halfway between St. Louis and Kansas City. This Jewish summer camp extends several miles and includes, among other things, a zipline, a challenge course, and a lake. There is also a chapel, water sports docks, a dining hall, and big cottages.
They provide 3.5-week programs for children aged 8 to 15. Paddleboarding, wakeboarding, sailing, swimming, and classic sports such as soccer, basketball, baseball, and tennis are also great options for kids. Hiking, ziplining, and a ropes course are also available. Campers can participate in performing and creative arts, and even play on a human foosball field. Field trips to locations like water parks are also provided by counselors.
The camp encourages its guests to learn new talents and try new things while there. It not only fosters pre-existing hobbies, interests, and passions, but it also provides a safe place for students to learn and grow throughout their experience. The camp integrates Judaism throughout the program. This is because one of its main goals is to instill a strong Jewish identity in all of its kids.
10. Camp David of the Ozarks
Children of inmates and children in foster care are the only ones who can attend Camp David Of The Ozarks in Rolla. One of the programs is the Angel Tree Summer Camp, which runs for six weeks and serves children from jail. There is also the Foster Kids Camp, which runs for one week and helps children in foster care.
Children participate in a variety of activities at Camp David of the Ozarks, and the onsite camp facilities suit them adequately. Archery, arts & crafts, horseback riding, and swimming are examples of activities. There are additional workshops on making healthy choices, understanding and working through loss, and discovering one's passions and strengths. Group activities and devotional time are particularly popular. Campers get the opportunity to learn vital skills such as problem-solving and emotional management while at camp.
The fundamental purpose of Camp David is to instill a love of Jesus in the children and to guide them in discovering their identity in God. The goal is also to help each camper develop leadership traits and emotional coping skills.
The image featured at the top of this post is ©CCISUL/Shutterstock.com.