If you're a parent in Alabama, you might be wondering how to keep your kids occupied and constructively engaged over the extended break as summer approaches. Fortunately, Alabama has a large number of summer camps that provide a variety of activities, from the arts to sports and everything in between. Here are 13 of the best camps in Alabama today that are sure to keep your kids entertained, educated, and engaged all season long.
These weeklong courses in Alabama are a must for children who fantasize about finding extraterrestrial life and participating in spacewalks that might lead to their discovery. There are camps for kids as young as 9, and there are opportunities for those interested in robotics, aviation, and cyber technology.
Because of the camp's location at the U.S. Space and Rocket Center, your kids will train like real astronauts in the same place that once played a crucial role in placing a man on the moon, while also experiencing interactive simulations and gravity-defying experiences. Kids can purchase a genuine flight suit to enhance their experience at the six-day, five-night Space Camp.
15 Space Camp graduates have gone on to work with NASA or the European equivalent; two are now on the International Space Station. 61 percent of Space Camp graduates are currently studying or seeking professions in STEM. This camp is definitely a step in the right direction for kids with space ambitions.
Camp Cosby summer camp is situated in Alpine, Alabama, with the YMCA of Greater Birmingham in charge of running and owning it. For kids and teenagers, the camp offers a range of activities, such as arts and crafts, horseback riding, archery, fishing, canoeing, kayaking, swimming, and more. Through its programs, the camp, which is accredited by the American Camp Association, aims to develop moral character, leadership, and community in campers.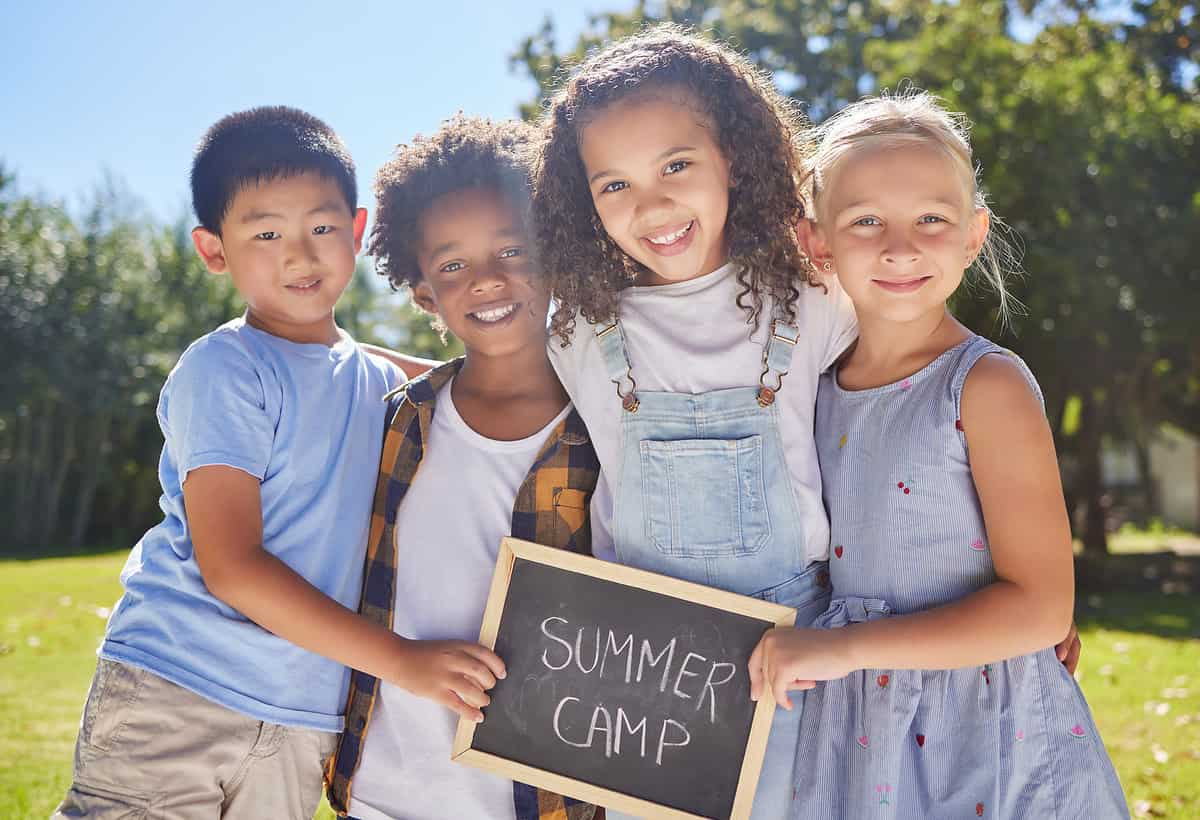 Since it first opened its doors in 1923, Camp Cosby has been giving kids a safe and fun place to develop and learn. The camp offers stunning views of the surrounding landscape and is located on the beaches of Logan Martin Lake. For kids aged 6 to 16, the camp is open during the summer and includes day camp and overnight camp programs.
Camp Cosby provides year-round outdoor education and team-building programs for schools and other organizations in addition to its summer camp programs. Cabins, a dining hall, a chapel, a seaside area, and different activity buildings are among the camp's well-maintained amenities.
The Dauphin Island Sea Lab, located on the calm Gulf Coast of Alabama, offers five different kid-friendly excursions. Researchers and University students have long flocked to the island to study its distinctive ecology since it is home to the state's top ocean research facility, the Dauphin Island Sea Lab.
Students in grades 5 through 12 are welcome to participate in marine biology and oceanographic science programs at The Sea Lab. The duration of the summer programs is between three and five days, and each one includes a unique maritime itinerary.
The Alabama Discovery is available for younger campers to board and use to explore the beaches and sea. In addition to learning about the state's fauna and flora, older campers can kayak across its coastal environments. It's a genuinely unique camping experience. Students return to their lab facilities after spending time at nearby beaches, where they eat the lab's wholesome food and sleep in cozy dorms. You do have the choice to sign your children up for their day camps if they are under 10 years old.
All campers entering grades K3 through 8th grade can attend Straight Street, a fun, activity-based camp with a Birmingham base. The summer offers a wide range of exciting events because each week has a different theme. Filmmakers collaborate with campers to produce a short film for the Straight Street Film Festival at their Studio Camp. Kids can engage in game programs and compete in adaptations of Iron Chef and American Idol at TV Camp. Each of the kids will have a summer they'll never forget thanks to the adults' extravagant efforts in everything they do.
The camp offers a consistent schedule of camp activities, including a craft shop, a LEGO pit, arcade rooms, an ENO village, huge water slides, and much more, in addition to the unique weekly themes. However, Camp Straight Street really shines when it comes to its staff. Every staff member is dedicated to developing connections with each camper and assisting them in becoming all that God intends for them to be by giving them support, instructing them in Christian living, and recognizing the special traits that each camper possesses.
Camp Mac elevates everything to new heights. The camp's amenities, which are located in the Talladega National Forest, include a rock climbing wall, equestrian facilities, a swimming pool, a lake, and more.
Kids are taken out of the technology-focused world and placed in a setting where they work in a stable with amiable horses and explore the lake and forest regions at this coed sleepaway summer camp for students in grades 1st through 8th.
Children spend their nights in lovely, hand-crafted cottages with the rest of their bunkmates after an action-packed day.
First through third-grade students can take part in the 6-day overnight camp, while second through fifth graders can enjoy 11 days of fun. For youngsters who desire to stay at Camp Mac longer, there is also a 28-day camp.
Camp Fletcher is situated in Bessemer, Alabama. The Girl Scouts of North-Central Alabama own and run the camp, which provides programming for both boys and girls aged 5 to 17. The camp sits on a 300-acre property with routes, fields, woods, and a lake.
As soon as they arrive, campers are greeted by a sign that reads "WOHELO", which stands for work, health, and love. These three philosophies are the cornerstones of Camp Fletcher. Depending on the age of the camper, the camp provides both day and overnight camps. Arts and crafts, archery, hiking, fishing, boating, and swimming, are among some of the fun activities available for campers at Camp Fletcher. The camp also provides specialty programs including horseback riding and excursions for outdoor adventures. The camp program's primary goals include building self-confidence, cultivating a feeling of community, and developing leadership abilities.
Both day camp and overnight camp programs are available at the camp, which is open all summer long. Some of the camp's amenities include a ropes course, a lake for swimming and boating, a chapel, a health center, a dining hall, and cozy cabins, and numerous activity-building opportunities. Outside of the summer, Camp Fletcher also provides retreat and meeting facilities.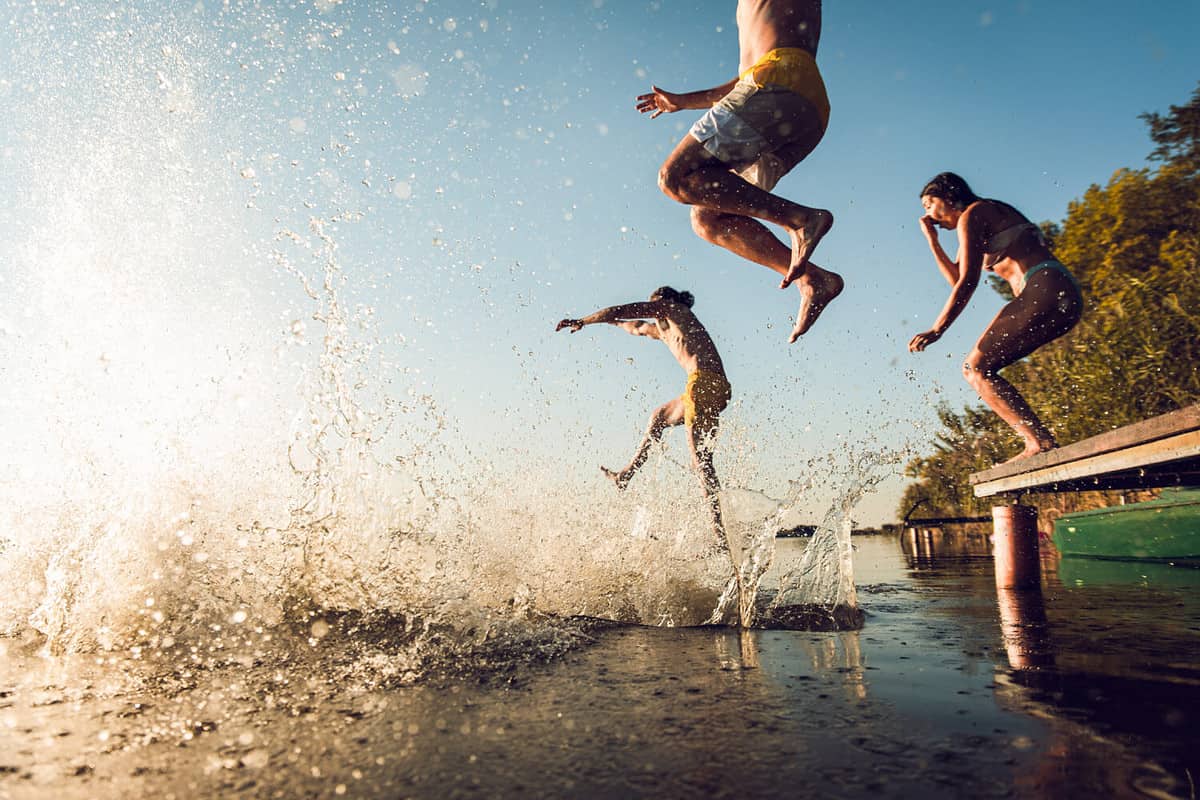 Instilling moral character and distinction in today's young men is a longstanding legacy at Southern Preparatory Academy in Camp Hill, Alabama. The school-year activities at Southern Preparatory Academy, one of the top military boarding schools in the country, are famous for their overall excellence, and the summer programs further this reputation.
Students in middle and high school who want to improve their academic performance, advance in a particular subject, or prepare for college can enroll in the four-week boarding school. In addition to rigorous academics for credit, it offers supervised study rooms after school and on weekends as well as a variety of extracurricular activities. Students can take courses to prepare for the ACT/SAT, math, English, and ESL students.
Additionally, the school offers a fun and engaging Southern Survival program for rising sixth to twelfth-graders that develops skills, self-respect, and character. The almost entirely outdoor setting of the tech-free program offers a safe yet challenging atmosphere to bring out the best in students. There are shorter camp choices available, while the standard session lasts four weeks.
Camp Maranatha, which is located on the Tennessee River, is the ideal destination for your children throughout the summer. These include Leadership Training/ICT, Overnight Camp, Adventure Camp, and Day Camp, among other programs. Children in kindergarten through fifth grade may attend the day camp. Crafts, canoeing, kayaking, and other activities are available for your kids during the day, and you may pick them up in the evening.
Their week-long Adventure Camp is ideal for high school students. It features all the adrenaline-pumping activities that teenagers adore, such as orienteering, caving, rock climbing, and watersports. Children can enjoy the lakeside, participate in fun activities, and sleep in climate-controlled cabins at the Overnight camp, a classic sleep-away kind of session.
For two weeks, high school students can learn about religion, hone their leadership abilities, and partake in productive activities as part of the Leadership Training Program.
All-boys private military school Southern Preparatory Academy accepts students in grades 6 through 12 for enrollment. It is in Camp Hill, Alabama. The camp offers three different program types: The six Week Southern Survival Bundle, the Southern Survival Camp, and The Academic Recovery Program.
The main focus of the Southern Survival Camp is reconnecting with nature and cutting off from digital devices and gadgets. A wide range of activities is offered at the summer camp, including flight simulation, map reading, hiking, fishing, swimming, boating, ropes courses, rocket creation and launch, classes on firearm safety, paintball competitions, and many more.
On the other side, the Academic Recovery Program is one credit hour long and consists of weekly sessions that encompass SAT/ACT prep, English as a Second Language instruction, and online learning platforms for a select number of unusual subjects that are supervised by teachers. Additionally, it enables your child to improve academically in foundational subjects like mathematics and English.
The best elements of both programs are included in the Six Week Southern Survival Bundle. By getting in touch with their Admissions Department, this program can be customized.
Camp Chandler on Lake Jordan near Wetumpka, Alabama offers a host of fun activities such as horseback riding, archery, and swimming, among others. Additionally, they offer specialty camps for outdoor adventure, arts and crafts, and sports like basketball and soccer. Camp Chandler is a fantastic choice for parents wishing to provide their kids with a well-rounded summer camp experience because of its focus on character and leadership development.
The waterfront activities at Camp Chandler are one of its unique attractions. The camp has a sizable swimming pool, as well as kayaking, canoeing, and paddleboarding opportunities on Lake Jordan. They also provide a range of water sports, such as wakeboarding and water skiing. Camp Chandler has a ropes course, archery range, and horseback riding program for individuals who prefer outdoor activities.
Along with themed weeks like Star Wars and Harry Potter, the camp also provides older campers with overnight camping trips. Camp Chandler is a popular option for summer camp in Alabama because of its knowledgeable counselors and instructors, and emphasis on personal development and enjoyment!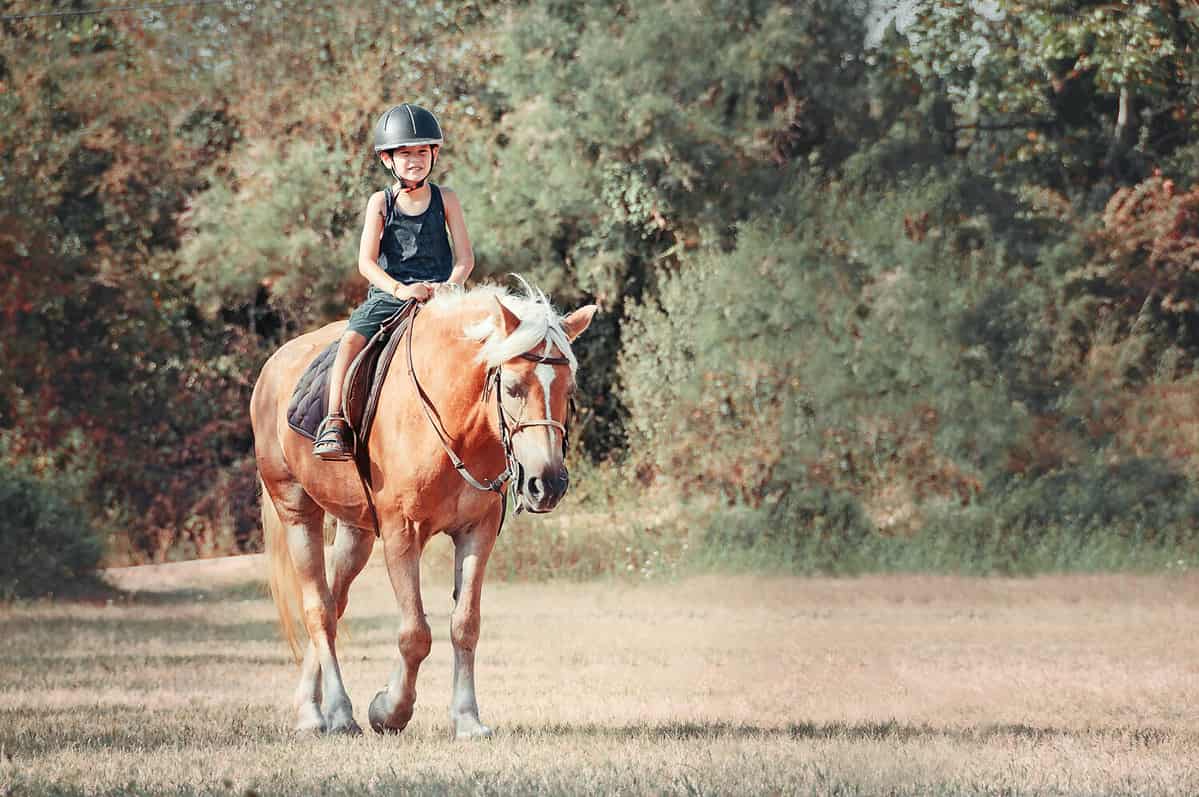 The summit of Lookout Mountain is home to Camp Laney, an all-boys camp. The camp rituals that have been a rite of passage for young men since 1959 are open to boys aged 7 to 15. The goal of the summer camp is to teach young men to love nature and draw closer to God. It is available to people of all faiths.
Boys rotate among eight activities at this one or two-week overnight summer camp that offers both physical and mental challenges in a motivating manner. Campers can participate in activities like rifle shooting/archery, mountain biking, horseback riding, ropes courses, and more while being carefully supervised by professional staff.
Even after the sun sets, Camp Laney is known for its nighttime group activities and games, like the campfire stories, a snake display, tribe hunt, and nighttime group activities and games. Camp Laney is a great option for parents who want to give their sons a memorable experience.
YMCA Camp Cha-La-Kee, located in Northern Alabama and encircling the lovely Lake Guntersville, is open to both girls and boys. It is well known for its tech-free ethos, which encourages campers to engage in healthy activities and social interactions.
Young explorers can benefit greatly from an excellent outdoor education while developing self-confidence and new skills because there is so much room to play!
The summer camps are made for a range of ages. Younger kids are welcome to stay for 1-week courses, while older teenagers can sign up for the 2-week program for counselors in training. For individuals who aren't prepared for a full week of dedication, there is also a 2-night mini-camp.
Additionally, day camps are a good option. They are a fantastic choice for parents wishing to send their children to a secure yet entertaining camp because they have some of the warmest counselors that the YMCA is known for.
In Mentone, Alabama, Riverview Camp for Girls stands tall as a traditional summer camp. Founded in 1926, Riverview offers a wide range of activities for girls ages 6-16, including arts and crafts, canoeing, swimming, horseback riding, and more. Personal development and character building are two major themes of Riverview Camp. The goal of the camp is to give girls a supportive and secure environment where they can form enduring friendships, learn new skills, and gain self-confidence.
The girls at Riverview Camp have the chance to challenge themselves and try new things in a safe and encouraging environment. Whether a girl is taking her first horseback riding lesson or working on a creative project in the arts and crafts studio, the camp's skilled team is committed to assisting each girl in realizing her full potential. Along with the typical camp activities, Riverview also provides unique programs like leadership development excursions and courses. As one of the top camps in Alabama for girls, Riverview boasts a stunning setting in the mountains of northeast Alabama and a dedication to encouraging personal development and self-confidence.
The image featured at the top of this post is ©ESB Professional/Shutterstock.com.