New Hampshire is a New England-area state that has seasonal weather broken down for all four seasons. The summertime in New Hampshire is both warm and humid. This makes the outdoors the perfect place to be for kids. The lakes present in New Hampshire, and the close proximity to the Atlantic Ocean make going to camp a great experience for kids in New Hampshire. There are many different camp options for children throughout the state, both day camps and residential ones.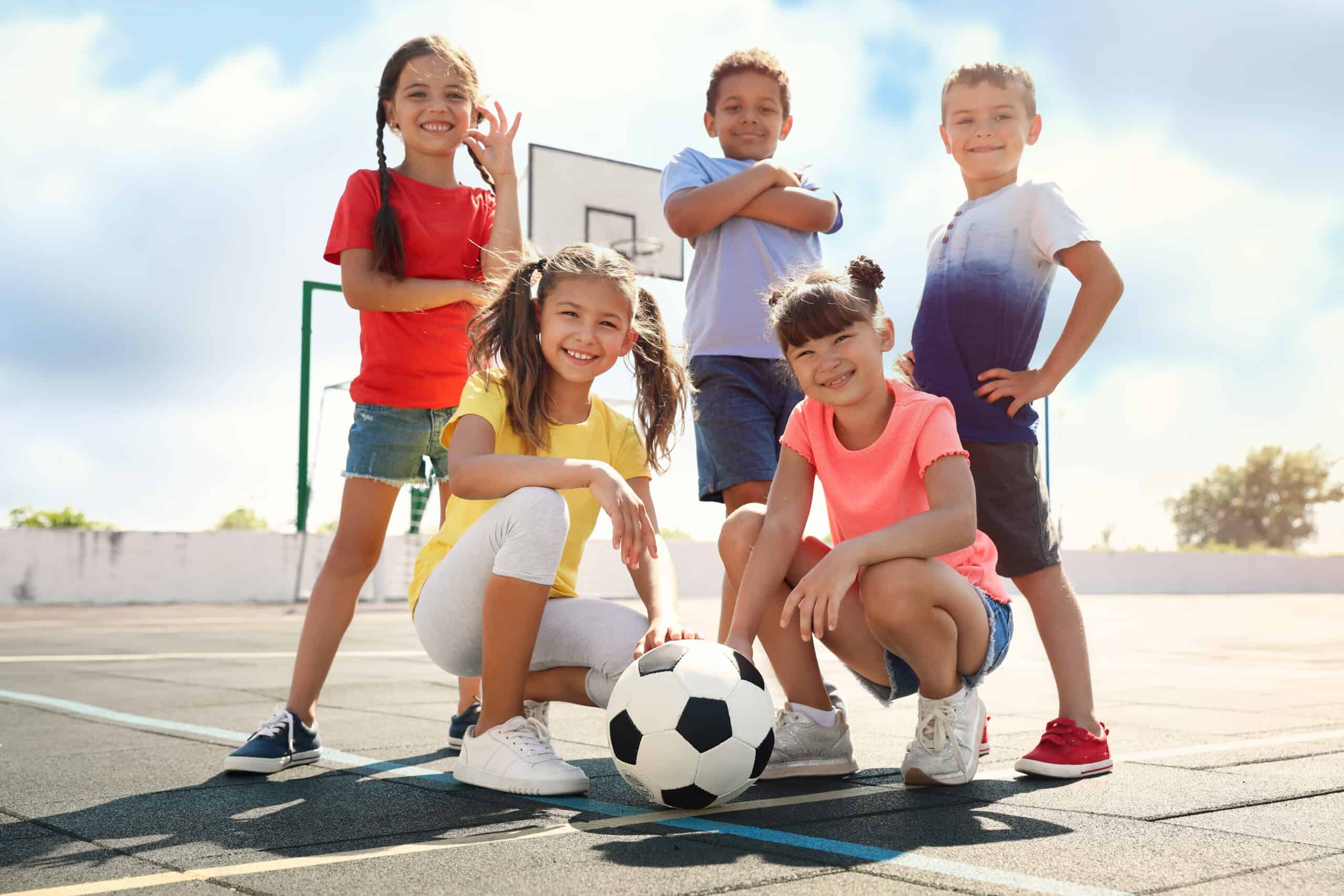 Camp Quinebarge is located on Lake Kanasatka. The sleepaway camp has been around since 1936. The camp is offered to boys and girls ages 6-16 and is a residential, overnight camp. The camp is very clear in its mission and values to create a welcoming and warm environment for all children who attend. In addition, they have a very inclusive environment that welcomes campers of all different types.
The camp offers traditional and special activities for campers. Camp Quinebarge offers horseback riding, arts and crafts, ceramics, woodshop, drama, swimming, boating, and tons of trips. Every summer, the campers participate in swim instruction as well, to strengthen their skills. A typical camp day starts at 7:30 AM and runs until 9:15 PM for lights out. Parents can request info. on the camp's website for session rates and dates.
Camp Cody is a summer camp located in Freedom, NH, close to Lake Ossipee. The residential summer camp has a philosophy of focusing on individual campers and their growth as a person. The camp is very specific in how they treat their campers, so they even conduct a home visit before campers attend the camp. There are several programs offered at Camp Cody based on age group.
The Pioneer program is for campers ages 7-9. Their core focus area for this age group is friendship and courage. They foster a sense of belonging for children who are going to camp for the first time and may be kind of homesick. The Juniors program is for campers ages 10-11 and their focus is kindness and confidence. The summer camp helps maturing campers grow and thrive. The Inters program is for campers ages 12-13 and their focus is integrity and helpfulness. The Seniors are for campers ages 14-15 and their key focus is belonging and gratitude. The summer camp also has a Leadership program for campers 16-17 which trains campers to become camp staff.
Camp Cody is open for registration year-round, with families having to complete a questionnaire and conduct an interview with camp staff for more information.
Camp Takodah is a sleepaway/overnight camp affiliated with the YMCA. According to their website, the camp was voted "Best Overnight Camp in New Hampshire." The residential camp has multiple programs offered, including co-ed and single-gendered-only camp sessions. In addition, the camp is a technology-free environment and operates in choice-based activities. Campers have full control over their daily routines and activities at Camp Takodah.
Camp Takodah has a boy's camp, a girl's camp, a traditional co-ed camp, leadership development programs, and a family camp. The camp day runs from 7:00 AM until 9:30 PM. There are several options for programming and activities for all campers, of all ages. 1-week camp sessions run $1,100, while 4-week camp sessions run $4,200.
Camp Birch Hill is a family-owned sleepaway camp in New Hampshire that is open for campers ages 6-16. The camp has over 50 different activities for campers to choose from in elective, traditional camp programs. The camp focuses on creating memories and fostering friendships. The sleepaway camp has both day activities and evening activities, such as campfires, socials, dances, cookouts, talent shows, and more. The camp has horseback riding, lakeside water sports, driving ranges, an arts complex, and mini golf. Camp Birch Hill also has adventure courses and rock walls.
Camp Birch Hill offers 2-week, 4-week, and 6-week camp sessions. 2-week sessions run $3,600, 4-week sessions $6,400, and 6-week sessions $7,600.
Camp Wicosuta is an all-girls summer camp that has a mission to promote competence, confidence, and community within its campers. The summer camp is open to girls going into 1st grade all the way through 9th grade. The camp was founded by a family, with two parents as the camp's owners and runners. They understand firsthand what it takes to care for children. The camp offers activities and special programs for girls of all ages. Their camp program includes sports, culinary arts, dance and fitness, adventure and outdoor activities, horseback riding, ice skating, visual arts, theater and drama, and water sports.
The camp is broken up into two sessions, which span 4-weeks each. The tuition for each session runs $8,825. The tuition includes all hospitality in the camp's bunks, all meals, laundry, and any field trips and off-site trips campers may enjoy.
Camps Kenwood and Evergreen is a camp organization broken down into two separate camp sessions for both boys and girls. The summer camp focuses on the camper's personal growth, as well as making life-long friendships and learning skills while experiencing adventure. Kenwood and Evergreen like to focus on belonging, connections, special events, and many traditions and values. The camp is open to boys and girls who are going into 2nd grade all the way through 9th grade. Each bunkhouse has up to 8 campers along with 2 counselors per bunk.
The camp day begins at 7:35 AM and runs until 8:45 PM. All meals are provided to campers, along with snacks. Campers have a choice in their programming, with 35 different activities to choose from on a daily basis. The camp also has many special, evening activities such as dances, talent shows, color runs, carnivals, and competitions. The camp offers 2 sessions: a 6-week session for $13,950 or a 7-week session for $15,300.
Camp Sentinel is a Christian-based camp located on the foothills of the Ossipee Mountain range in Center Tuftonboro, New Hampshire. The camp offers week-long overnight camp sessions that bring both traditional camp experiences and activities together with faith-based practice and tradition. The camp also offers day-camp sessions for those who do not wish to enroll and stay overnight. Camp Sentinel offers both 1-week camp sessions and 2-week camp sessions for overnight camps. Their day camp sessions run Monday-Friday from 8:00 AM-5:00 PM. Each session is broken down by age group, with campers being placed in age-appropriate camp sections. Camp Sentinel also offers adult camp sessions, as well.
Camp Deerwood is an all-boys overnight camp located on Squam Lake in Holderness, NH. The camp is open to boys ages 8-15. The overnight camp offers traditional sports and art activities that many camps offer, with specialty programming, as well. The camp allows the campers to try blacksmithing, waterskiing, kayaking, mountain biking, and windsurfing while at summer camp. The camp has been around since 1945. Camp staff and counselors are trained and have a long tradition of working with children, helping foster growth and independence in young men. Along with camp activities, campers are given opportunities to go on trips in nature and experience tons of adventure. The camp offers 3 different sessions for campers to enroll.
Camp Robindel is an overnight, all-girls camp that is located in Moultonboro, New Hampshire. The camp. was founded in 1951 and allows young women to unplug from technology and the pressures of the school year to experience nature and independence. The summer camp focuses on girls building connections with counselors, staff, and fellow campers throughout their stay. The camp is located on a 75-acre property that has no hills and has an immense amount of space for campers.
One unique feature of the camp is that everyone wears a camp uniform. Camp Robindel believes taking the "fashion" out of the camp day leaves more room for friendship and less room for judgment. For the full camp experience, the residential camp runs from late June until mid-August. Their tuition per full session is $14,975.
Melody Pines is a day camp located in Manchester, New Hampshire. The camp has been around since the 1950s and values camp traditions and friendships. The typical camp day runs from 9:00 AM-3:30 PM, however, the camp offers early drop-off starting at 7:30 AM and late pick-up running until 5:00 PM. The day camp is offered for campers who are entering grades kindergarten through 8th grade, and are at least 5 years of age. Typical days at camp include a variety of camp activities, such as arts and crafts, swimming, sports, paddle boarding, water skiing, group activities and games, and more.
Fleur de Lis Camp is an overnight camp for girls ages 8-17. The sleepaway camp is located on Laurel Lake in Fitzwilliam, New Hampshire, and has been around for over 90 years. The camp focuses on the three missions of joy, belonging, and friendship. Many campers return every summer bunking with the same girls and making lifelong friendships while staying at the camp. There are many different camp session options for campers at Fleur de Lis Camp. The camp offers 2-week sessions, 3.5-week sessions, 5.5-week sessions, and 7-week sessions. For older girls, the camp also has a counselors-in-training program. Fleur de Lis Camp also has a "circle week" camp session, which is a free camp session for girls who have experienced recent trauma in their lives.
Camp Marist is a Catholic-affiliated sleepaway camp for boys and girls ages 6-16. The camp has been around for 70 years and is located in Effingham, New Hampshire. The summer program gives campers their choice in their camp sessions and activities, fostering camper choice and independence. They have over 40 different activities campers can try and choose from every day. The camp also places a big emphasis on faith and it is intertwined throughout the camp sessions and days. Located on Ossipee Lake, there are many water activities and sports offered for campers, too. Camp Marist runs in 3 different sessions, the first 2 sessions being 2-week sessions and the last being a 3-week session. 2-week sessions run $3,000 and the 3-week session runs $4,500.
Camp Walt Whitman was established in 1948 and has since been a favorite sleepaway camp for both boys and girls in New Hampshire. The camp's foundations and core values are not only about having fun and making friends but also giving back to the community. Camp Walt Whitman prides itself on not being a niche-camp, but having the best coaches in sports and teachers in art and drama. Campers participate in six different activities daily.
This summer camp rests on 300 acres of campgrounds with a heated pool, ropes course, three different art studios, huge cabins, and other indoor and outdoor amenities. The camp runs in a full summer session, from June through August, and two smaller sessions, one June through July and the other July through August. The full camp session costs $15,000, while the smaller two sessions cost $10,600 and $8,150.
Camp Mi-Te-Na is an affiliate of the YMCA and an all-boys overnight camp. The sleepaway camp welcomes boys ages 8-15. Spanning 110 years, Camp Mi-Te-Na was founded by the Manchester YMCA. The camp strives to help young boys build self-confidence and also foster their growth and independence. The camp staff also helps the campers build relationships with others, respect each other's spaces, and learn to coexist with each other in close-knit quarters. Through various activities and daily routines, the camp helps boys build their minds, body, and spirit.
Campers have the choice to partake in various activities throughout the day. The camp day is broken up into here parts, morning, afternoon, and night. Each day is filled with activity choices, as well as meals together, and swimming. The camp is offered in 2-week sessions for $2,300, as well as 1-week sessions for $1,350.
Windsor Mountain Summer Camp is a private, overnight camp for boys and girls in Windsor, New Hampshire. Like many other summer camps, Windsor Moutain hopes to help its campers foster independence, friendship, and leadership. The camp believes in the freedom of choice in all of its camper's daily activity schedules. Each day, campers decide their menu of activities and it's divided into four different periods. Campers have a ton to choose from, from sports to art to culinary to building to STEM. The evening activities provide an opportunity for bunkhouse bonding and friendships. The camp also has dozens of special events throughout the summer.
The camp is broken down into sessions, so everyone has an opportunity to attend. Campers can do the full summer for $10,895 from June-August. Campers can also go for half sessions, June-July or July-August. Windsor Mountain also offers smaller, mini-camp sessions for those who do not want to go a full month-long session, as well.
The image featured at the top of this post is ©PeopleImages/Shutterstock.com.