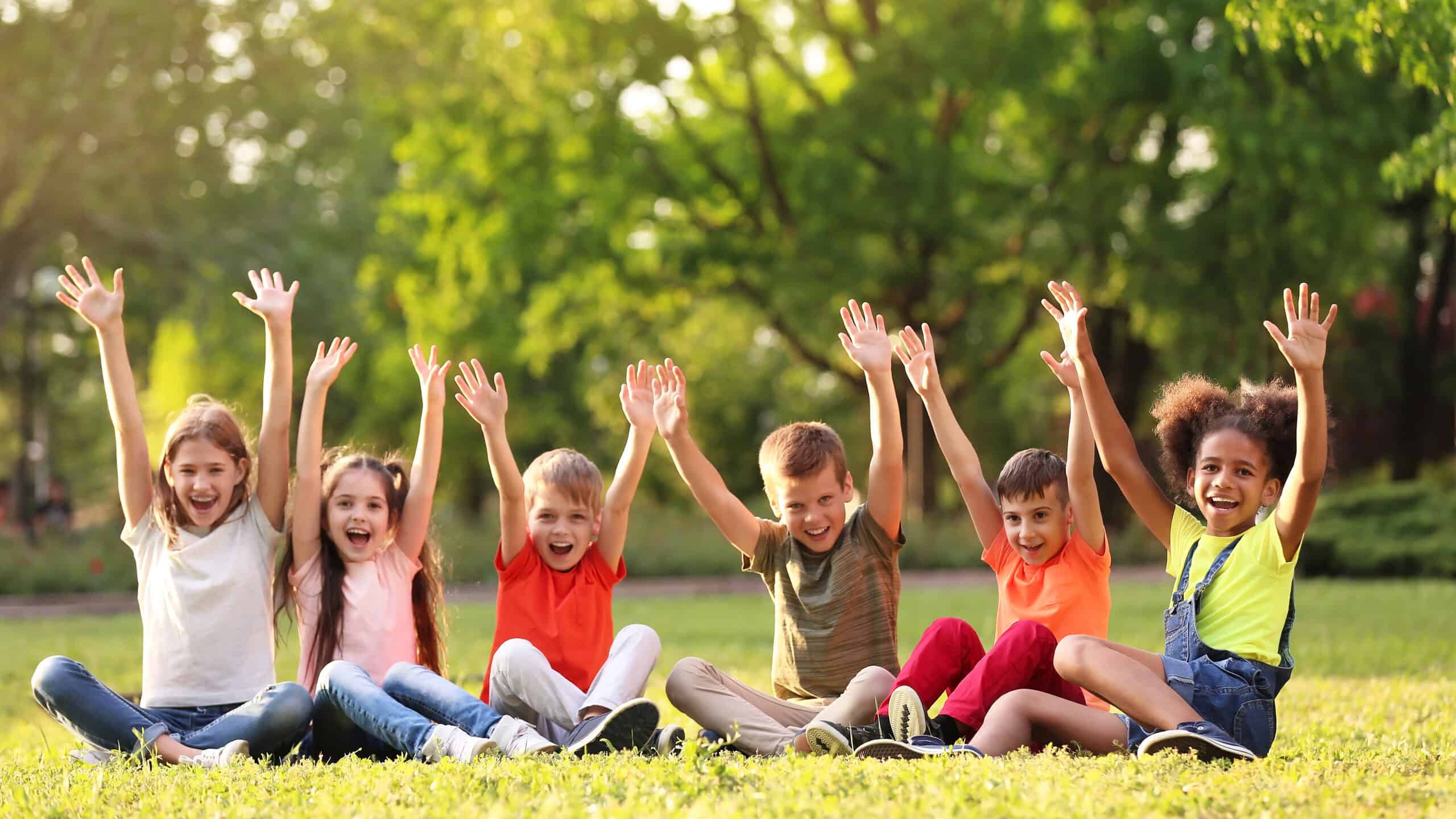 When the summer comes along, parents are constantly wondering what to do with their kids for eight weeks. Many working parents look for summer programs that they can send their kids to do, either during the day or for several weeks. When children are enrolled in a summer program, it keeps them active and busy. Parents are also relieved knowing their kids are having a great time during the summer. Many parents have fond memories from their own childhood at camp. Summer camp is a wonderful experience for young children. It fosters friendships and teaches solid lessons that they can keep with them for life. Fortunately in New York, there are dozens of day camps and sleepaway camps available for children.
Day Camps
There are many day camps in New York City that cater to different niches and hobbies. Essentially, there is a camp out there for every type of child. The price ranges are something that many parents are also concerned about. Luckily, there is a range of camps that can help with payment plans and costs.
Located in Roslyn, New York, this camp is an extremely popular day camp for kids of all ages. Kids can start camp as early as 3 years old and programs run all the way up into their teens. Kids are grouped by age and attend their campgrounds in Roslyn. They offer bussing programs from Queens and all over Long Island, as well.
Pierce has typical summer activities and features such as sports, swimming, a water park, and arts and crafts. But, the camp also offers multiple special events, as well. Throughout the summer, they offer color war, carnivals, shows, concerts, and off-campground trips for the older kids.
Oasis Day Camp is a multi-facility day program that runs through the summer in New York. They have locations in Queens, The Upper West Side, Long Island, and Westchester. Their camp programs are offered to children as young as three years old and branch out until their teenage years when they offer teen travel programs.
Oasis works with organizations and locations around New York so that children are immersed in activities such as sports, swimming, and arts and crafts. The teen travel program brings campers to numerous places around New York such as amusement parks, Broadway shows, and even museums.
Island Quest Day Camp is a camp that operates out of the Henry Kaufmann Campgrounds in Wheatly Heights, New York. They offer bussing to the campgrounds from multiple locations in Long Island and Queens. The camp works through several YMCA and Commonpoint Y locations around New York.
They also provide campers with lunch every day at camp. The program is a Jewish and JCC-centered program, so they offer Oneg Shabbat every Friday at camp.
The camp's vision is to offer campers their own ability to create their own unique experience at camp. Campers can choose between three different types of programs—innovate, seek, and compete. Based on the child's preference for the program dictates how they will spend their day at camp. The innovate program focuses on inventions and creating things. The seek program focuses on exploring and adventures. The competition program focuses on sports and competitions.
Located in Manhattan, Chelsea Pierce Summer Camp is the ultimate place to go for your athletic children. The camp is located in Chelsea, New York, and is broken down by specific sports and athletic ability. They run full-day camps that are offered for ages 3-17. Their main location is in Manhattan, but they have recently opened another location in Park Slope, Brooklyn.
The camp programs can be for athletes that are just starting out or are elite at their craft. The full-day programs center around practice and perfecting their abilities. Gymnastics, soccer, multi-sport, golf, ice skating, hockey, basketball, and even ninja warrior and parkour. The staff is professional coaches with experience to help your child succeed.
The YMCA of Greater New York is a huge and successful program that offers a variety of services and children-centered activities. They have camp services and programs located in all five boroughs of New York City. They also offer several different types of camps. Younger kids have pre-programs and kinder programs. However, they also offer traditional camp programs, along with specialty programs.
The YMCA programs range from teen camp, sports camp, dance, STEM, STEAM, robotics, and even a specific arts and theater program. The camp runs in four different sessions, breaking up the summer by dates. For those looking for a program that won't break the bank, they offer financial assistance based on the camper's home income.
Sleepaway Camps
Some parents prefer to send their kids away for the summer to sleepaway camp. Sleepaway camp is an experience unlike anything else. Kids who attend sleepaway camps often make lifelong friendships and gain a sense of independence away from home. It helps them foster social skills and even responsibility for their own belongings, self, and overall life.
Camp Lokanda is a co-ed sleepaway camp that is located in the Catskill Mountains in New York. The sleepaway camp has been around since 1937. The camp has options for a full summer or half summer for campers. Campers must be 7 years of age to attend and they offer camp sessions up until age 17. The camp shares that many campers who age out of their program tend to come back as camp counselors.
Camp Lokanda has various activities that campers can attend and do, such as sports, waterfront activities, arts and crafts, and outdoor adventures. Each group gets its own individual bunkhouse that is kept well. They are also given three meals a day, as well as snacks throughout their days. There are various camp-centered activities and traditions that campers get to enjoy, too.
Located in Shandaken, New York, Timber Lake Camp is a very popular sleepaway camp for many New Yorkers. The camp prides itself on having programs that give campers the "edge" they need to grow and succeed in life both in camp and beyond. Menus are available online for families and feeding campers with help of registered dieticians and nutritionists.
The campground itself has a plethora of centers and activities for campers. Both the boys' and girls' campsites are kept on separate sides of the camp, but there are various co-ed activities that they can all enjoy together. They have two large aquatic centers, as well as various baseball diamonds, basketball courts, tennis courts, a gymnastics center, and a fine arts center.
Camp Echo Lake is a sleepaway camp located in Warrensburg, New York that hosts a variety of programs for children of all ages. They start with a junior camp program for kids entering 2nd, 3rd, 4th, and 5th grade. This program allows younger kids to foster a newfound sense of independence and gages their interests in a variety of camp activities. Intercamp is for kids entering 6th and 7th grade and allows kids to explore activities at a deeper level. Senior camp, for those entering 8th and 9th grade, bridges the gap between adolescence and adulthood, including more trips and adventures. 4N4 is for campers entering 10th grade and is a travel camp that takes campers out west to places like Grand Canyon, Aspen, and San Francisco. The final LIT program is for those entering 11th grade and trains campers to lead the younger ones in programs.
The camp does not allow any technology, opting for a "screen time free" experience for all campers. The camp also opts for a "no package policy," so that no kid feels as though they are in competition with another from families sending things all summer long. They foster a sense of community by having kids eat at round tables in the dining hall, and switch bunkhouses every summer.
Camp Eagle Hill first opened as a dude ranch in 1963 and today runs and operates as a top sleepaway camp in New York. The camp hosts over 250 campers per summer and has campgrounds that are home to various activities and pavilions, including a double-looped go-kart track that campers can use and enjoy. Campers get to have a big say in their daily schedules, but the majority of all activities are all active and help foster a sense of exercise and resilience.
Their two programs are broken up by age, for both younger campers and teen campers. The younger program has individuality and fun while maintaining a sense of responsibility. Teen campers have more flexibility and freedom, with a later curfew and time for hangouts and trips.
Camp Chateaugay is located on Adirondack Lake and has a beautiful environment right on the lakeshore. The camp is extremely "camper-centered" where campers get to pick their own days and activities. The camp itself chooses two, and the campers choose three per day. The idea is to have kids create a sense of self and individuality by choosing their own schedules and fun. There are a variety of sports and competition activities, as well as water-based ones, due to the camp's location.
Camp Chateaugay has a bunch of fleets, including things that campers can use to ski, kayak, canoe, and even windsurfing. Their arts and crafts include a variety of things like jewelry making, tie-dying, and even wood making. They also have a dance studio for those who are interested in jazz and hip-hop, and they host a Festival of the Arts at camp, as well. The camp has horses and stables, including a riding area for campers to learn and practice.
While New York may be the home to the Big Apple and a variety of hustling and bustling, there are always places to send your kids for the summer. Whether you opt for a day program or a month-long sleepaway camp program, there is something in New York for every camper this summer.