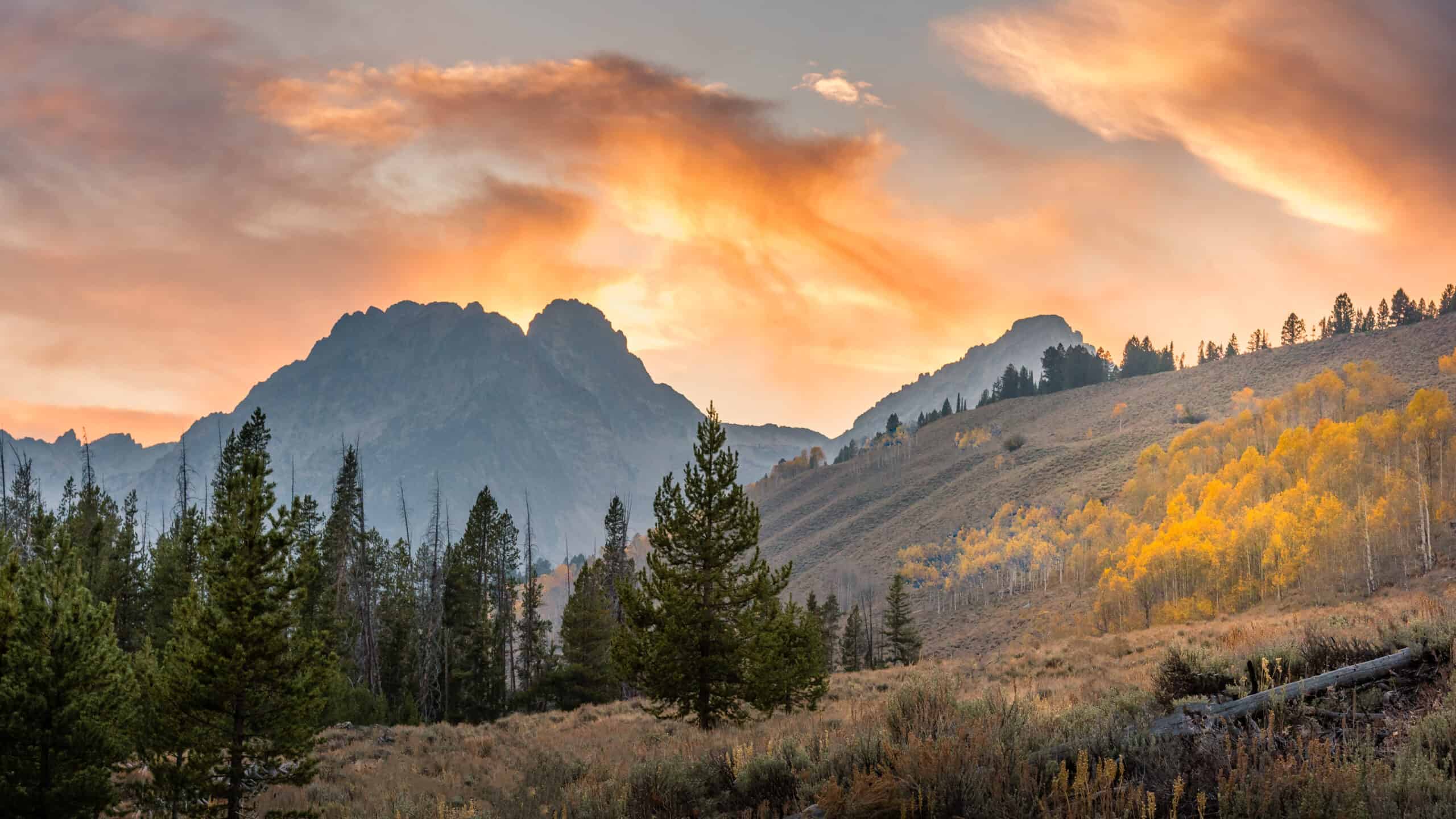 The Best Camps In Idaho 
Is your child ready to explore going to camp this summer? As a parent, you may want to know the best camps in Idaho that your children will enjoy. Some children are not ready for sleepaway camps, and because of this, day camps and specialized camps are excellent options. Leaning into your child's interests and finding a camp that matches their specific needs is possible! If you live in Idaho or are in one of the neighboring states, look no further, this list has compiled the best camps in Idaho today! 
Sleepaway Camps
Sleepaway camps are both nerve-inducing and exciting for children. Overnight camps allow children to explore independence, delve into their interests, and make friends with people they otherwise would never have met. If your child is ready for a sleepaway camp, the camps below are the best ones in Idaho.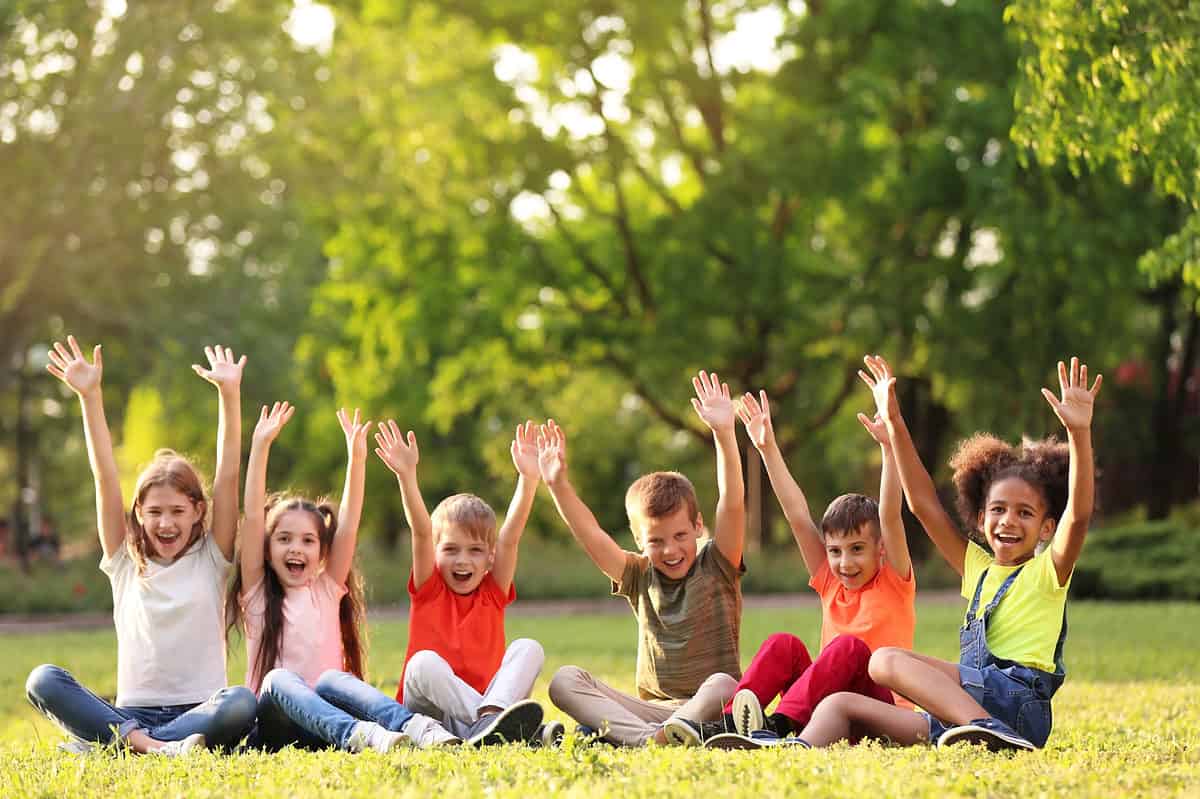 YMCA Camp at Horsethief Reservoir
The YMCA is incredible for groups of all sizes, backgrounds, and ages. For this reason, the YMCA camp at Horsethief Reservoir is an all-engaging and captivating place to send your child this summer. Nestled in the gorgeous wilds of Idaho, children can experience nature and escape technology here. Three camps are available: a youth camp, a two-week camp, and a teen camp, allowing children to enjoy the camp regardless of age. In addition, the YMCA camp at Horsethief Reservoir focuses on instilling confidence and forming friendships with other kids. For this purpose, camper to counselor ratio is lower, allowing children to form lasting bonds they can carry with them their entire lives. 
Price: Camp costs $649 for members and $759 for nonmembers. 
Website: Youth Camp – YMCA Camp at Horsethief Reservoir (ycampidaho.org)
Camp Sweyolakan
Camp Sweyolakan is a stunning camp considering children of all ages, circumstances, and personalities. Because of this, they have camp options for children who want to stay for extended periods, first-time campers, and even children who do not want to stay the night but still want to enjoy the fun that is to be had at Camp Sweyolakan. One of the most incredible things about this camp is that it is located on Lake Coeur d'Alene and is surrounded by a vast wilderness. This gives children an experience in nature they will never forget. Activities your child will participate in while at Camp Sweyolakan include canoeing, hiking, ropes course, swimming, arts and crafts, and so many more! Your child will have an unforgettable summer if they attend camp here. 
Price: Prices vary depending on the camp chosen. Call or visit the website for more details. 
Website: 2023 Summer Camp Schedule – Camp Fire Inland Northwest (campfireinc.org)
Paradise Point
Set on beautiful Payette Lake, Paradise Point camp is a Christian camp dedicated to helping campers thrive, learn more about God, and create memories. Paradise Point is all-inclusive and allows children from all backgrounds to attend here regardless of their beliefs. Paradise Point is a terrific place to send your child for a week or more out of the summer. 
Price: Prices start at $659 and go up from there. 
Website: Summer camp | Paradise Point Camp (ppcamp.wixsite.com)
Camp Mivoden
Children who love nature will love Camp Mivoden. This is because this camp is housed beside a lake. This allows children to get out in nature, away from technology, and experience creation in a way they may never have before. Camp Mivoden is a Seventh-day Adventists camp that focuses on helping children learn more about God and grow self-confidence, explore nature, and make life-long friendships. 
Price: Prices start at $900.
Website: MiVoden | Summer Camp | Retreat Center | Hayden Lake
Camp Ivydale
Camp Ivydale is a Christian camp that was formed in 1957 and has undergone many transformations throughout the years. The campgrounds are snuggled inside gorgeous outdoors, allowing children to get in touch with the outside world. There are two options for camps: preteen and teen camps. Located in Idaho City, Camp Ivydale allows your children to participate in skits, classes, and more. 
Price: Prices start at $130. 
Website: About Us (campivydale.org)
Day Camps
Children do not always desire to go to a sleepaway camp. Some prefer to stay closer to home and participate during the day. This makes day camps as equally important as sleepaway camps. Generally, day camps focus on engaging activities that promote autonomy, hands-on experiences, and working as teams. Children go home at night, and because of this, they may be more energized during the day for these awesome activities. Below are the best day camps in Idaho today.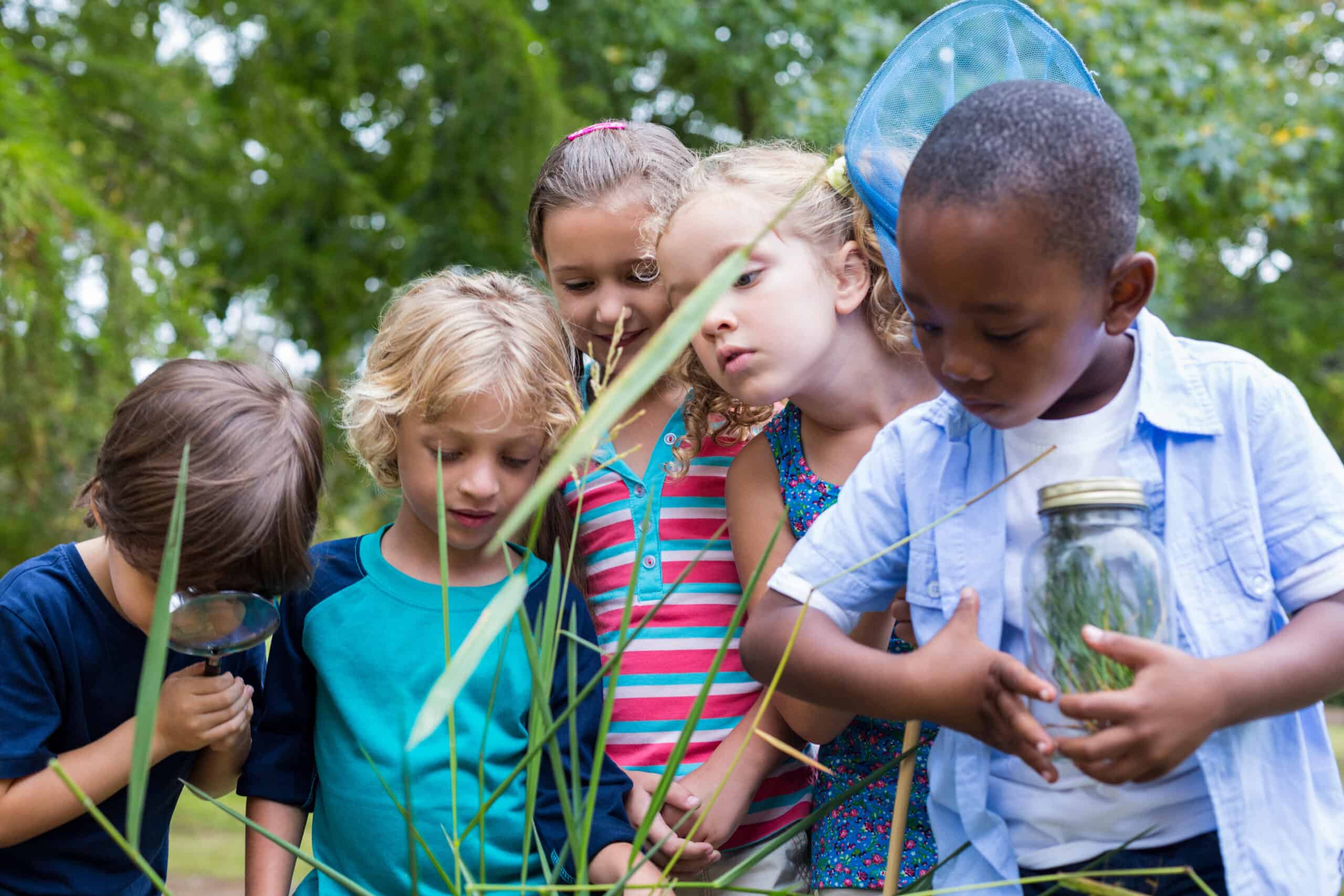 Twinlow Camp & Retreat Center
If your child wants to try new activities this summer, Twinlow Camp is an excellent place for them to go! This camp offers gaga ball, canoeing, swimming, crafts, paddleboarding, and much more! In addition, Twinlow Camp allows you to send your child between 9 a.m. and 3 p.m. or 9 a.m. and 5 p.m., making the camp adaptable for different families. Twinlow Camp is an excellent choice for families wanting their children to participate in engaging activities that stimulate their minds, help them grow in confidence, and make friends. 
Price: It costs $220 per week and runs for ten weeks. Discounts are offered. 
Website: Day Camp – Twinlow Camp and Retreat Center
Grubby Knees Day Camp and Summer Programs
In Boise, Idaho, Grubby Knees Day Camp is offered for families by a family! This family-owned business has made it a mission to give other families the opportunity for their children to participate in fun activities at an affordable price. Many sessions are available through the summer, including Plants n' Bugs, Acting Outdoors, and Art in Nature. So, give your child a great experience with Grubby Knees Day Camp this summer! 
Price: Prices start at $175, with discounts available. 
Website: Grubby Knees Day Camp and Summer Programs (jamiepfrose.wixsite.com)
Sports Camps
Sports camps are undoubtedly a fantastic way to spend your childhood summer. These camps allow children to improve their skills in a specific sport significantly. They also enable children to learn new techniques they may otherwise not have time to learn throughout the year. Below are the best sports camps that Idaho has to offer.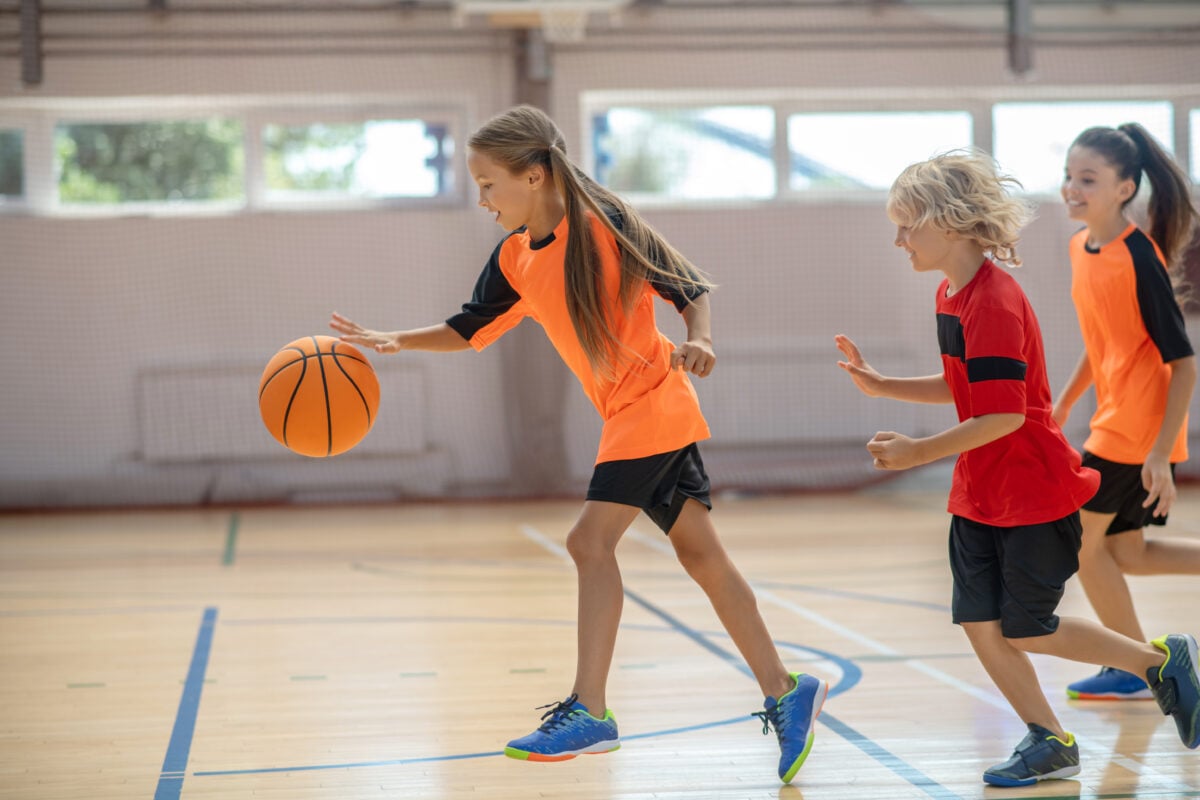 Breakthrough Basketball Camps
Breakthrough Basketball camps are popular all over the United States. The fundamentals practiced are decision-making, footwork, ball handling, and shooting. In Idaho, there are two camps presently available. Each camp is divided into two groups, the first for 3rd to 8th graders and the second for 9th to 12th graders. This allows campers to work on specific mastery in their particular age group. Breakthrough Basketball camps are excellent camps to send your child if they want to work on their talents and learn new techniques in basketball. 
Lifeskills Ranch Program, Inc.
Liefskills Ranch Program, Inc. is a unique program that gives girls, women veterans, and widows opportunities. Providing women and girls a chance to explore horses, bring healing, and grow in confidence. This day camp allows girls to work with horses, learn about their care, and participate in crafts and art. TLifeskills Ranch Program, Inc. is excellent for young girls wanting to attend a remarkable summer program and explore the equine world. 
Price: Call or visit the website for more details. 
Website: Lifeskills Ranch Program, Inc.
Skyhawks Sports Academy
Idaho has many options to participate in Skyhawks Sports Summer camps because it is offered in several cities. The focus of this camp is to help children improve their skills, work on sportsmanship, and participate in a healthy lifestyle. If you have an active child, Skyhawks Sports Academy may have the perfect camp for them this summer!
Price: Prices vary per camp and city. Visit the website for more detail.
Website: Kids Multi-Sport Camps & Clinics Idaho | Youth Sports (skyhawks.com)
STEAM Camps
Steam camps give children an excellent opportunity to dig deeper into the world of science and technology. Many camps focus on hands-on experience and engaging activities to stretch your child's intellect. Idaho has excellent STEAM camps. However, these are the top two favorites.
Brain Chase: Summer Learning Challenge
Brain Chase is different from your traditional camp because it is entirely online. For children who would love to learn more about STEAM but want to stay in their homes, Brain Chase: Summer Learning Challenge can give them a fantastic opportunity this summer. Your child can expand their aptitudes while participating in challenges and competitions that will stretch their mind. 
Price: Prices vary depending on the programs. Visit the website for more detail.
Website: Learning adventures for kids and families (brainchase.com)
STEM Scholars Summer Camps
STEM Scholars Summer Camps are offered in Eastern Idaho. The best STEM programs give students a chance for hands-on and engaging learning. That is what STEM Scholars Summer camp does! Camps are available for all grades starting in 1st grade and going through to 12th grade. So, if your child wants an engaging learning experience about science and technology this summer, this camp is a great option! 
Price: Prices vary. Call or visit the website for more details. 
Website: STEM Scholars Summer Camps – INL
Fine Arts Camps
Fine Arts Camps are all-encompassing regarding the different categories of the arts. You can't go wrong with the camps available in Idaho for dance, performance, acting, visual arts, and more. However, this list focuses on the top two performance camps in Idaho.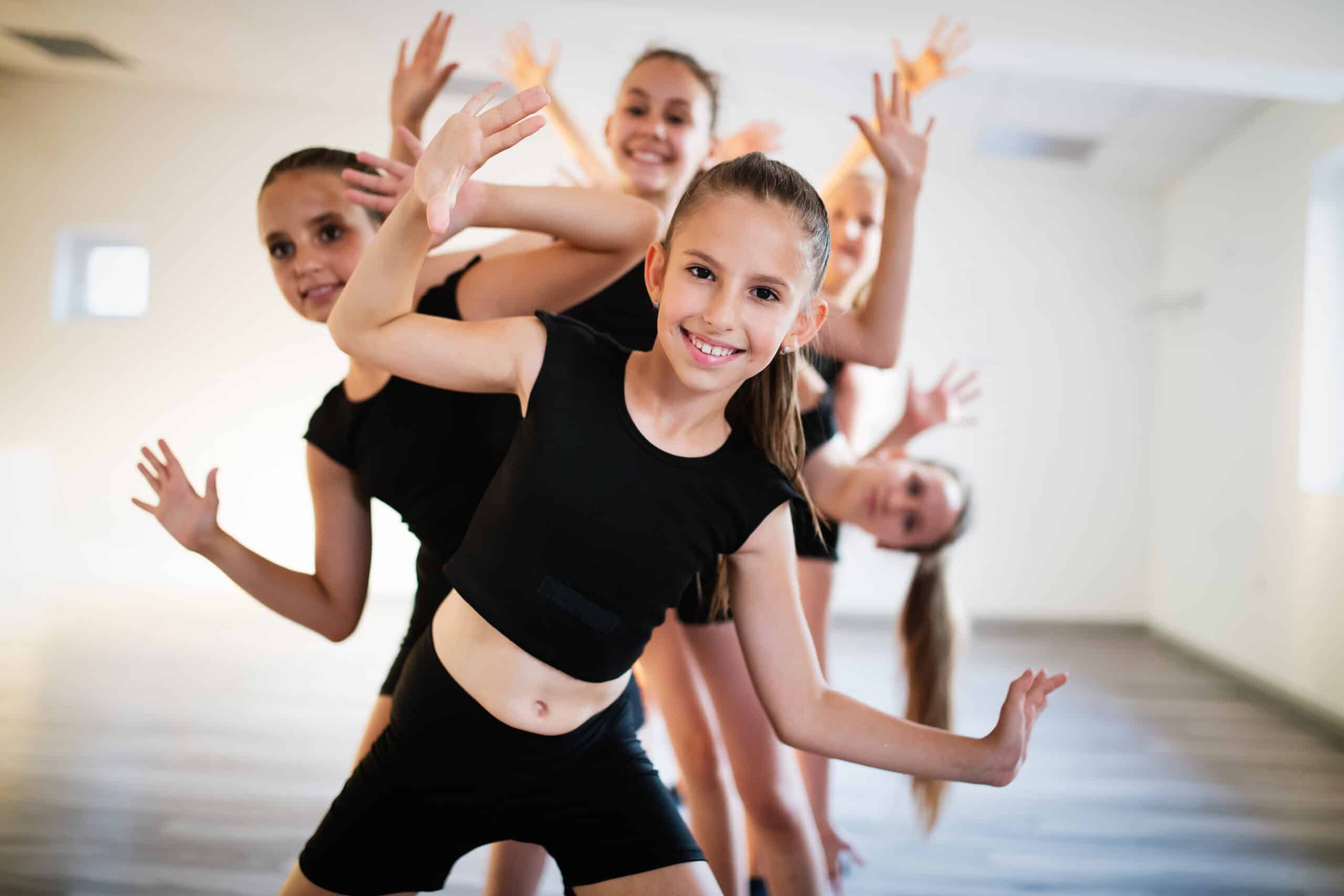 Summer DanceFest Workshop
Boise State University offers an excellent camp for children wanting to participate in a vigorous course that helps them practice techniques and improve their skills. The instructors are top-notch choreographers. In addition, this program is designed for children ages 12 and older. They must have intermediate skills to participate and go through an audition. This camp may be intensive, but it can set your child up to improve their technique, allow them to increase their skill set, and come closer to discovering their dreams. 
Price: Prices range between $150 and $520.
Website: Summer DanceFest June 13-25, 2022 – Theatre, Film, and Creative Writing (boisestate.edu)
Summer Stages
Children who love the performing arts will be ecstatic to participate in Summer Stages this year. This camp focuses on art, music, dancing, playwrights, and more. They desire to instill a love of theater in all children who participate while showing that there are many different avenues in the performing arts. For young and older children, this camp can be an ideal place for your child to explore talents and discover new passions this summer. 
Price: Call or email for more details. 
Website: Summer Stages – Arts Idaho
In Conclusion 
There are many different styles of camps available in Idaho. If your child is passionate about the arts, a performing or dance camp can be a perfect way to spend their summer. If your child loves sports, sending them to a sports camp like Breakthrough Basketball camps can provide a fantastic opportunity to improve skills and be active. No matter what your desire is for your child and your family, there are many options for camps in Idaho this summer!
Are you looking for more camps in a different state or a specialty camp like football? Take a look at our extensive list of the best summer camps in the United States.