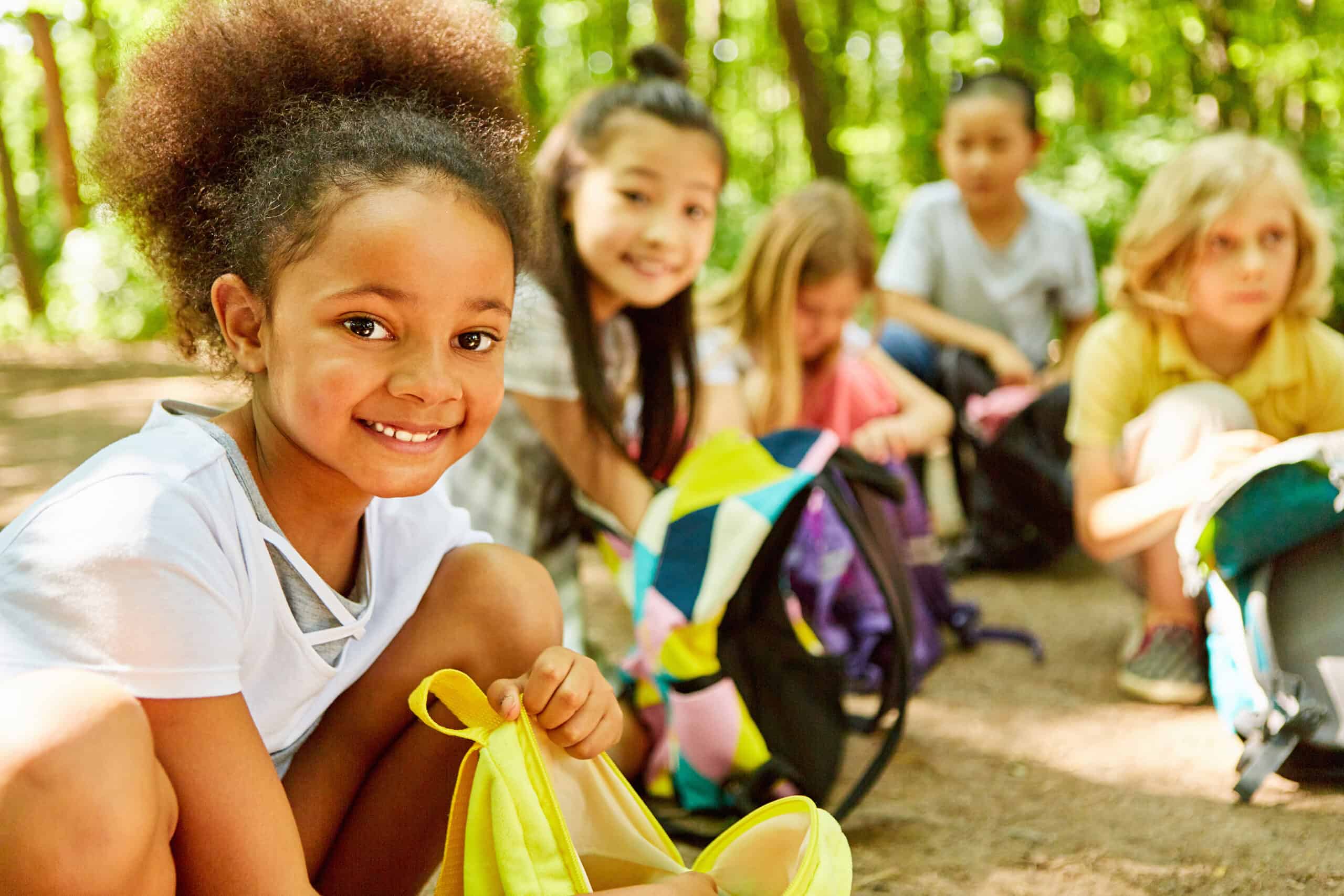 Researching camps in your state can feel overwhelming. There are so many camps available. How do you know if you pick the right one for your child? The first thing to do is to figure out if your child is prepared for a sleepaway camp or if they would only like to do a day camp. Then think about their interests and what they would enjoy doing. After all, the camp should be fun! This list has the best camps in Oklahoma. Take the guesswork out of finding the right camp this year. 
Sleep Away Camps
Let's get started with the best sleepaway camps in Oklahoma today. Going to a sleepaway camp can feel exciting and nerve-wracking for your child. But, if you believe your child is ready to go, these are great camps to consider. 
Shepherd's Fold Ranch – Christian Summer Camp
Shepherd's Fold Ranch is located in Avant, OK, and is a non-denominational Christian camp. The low camp-to-counselor ratio allows your child more individual time with their counselor and friends. There are five camp options from kindergarten through twelve grade. Also, each option considers your child's age and whether or not they are prepared to stay a week away from home. Additionally, there is a day camp option for younger children and half-a-week options. At Shepherd's Fold Ranch, the focus is on spiritual growth and learning more about Christ. Also, children will participate in fun activities like archery, DIY crafts, and Frisbee golf. Suppose you are looking for a camp for your child that focuses on character and spiritual growth, allowing children to work on autonomy, make friendships, and explore new interests. In that case, Shepherd's Fold Ranch is a great camp to consider! 
Price: $440 per week per camper 
Website: Best Christian Youth Camp – Treehouse Village | Shepherd's Fold Ranch (shepherdsfoldranch.com)
Camp Classen YMCA
Camp Classen is a southern YMCA overnight camp in Murray County, OK. While at this camp, children age 6 through 16 can explore activities they love, establish lifelong friendships, and discover new talents and passions. Moreover, at Camp Classen, your child will participate in various activities, including horseback riding, hiking, basketball, water sports, and more. This camp is excellent for children ready to spend a week away from home and explore new and fun activities. 
Price: Call for more details
Website: Camp Classen – YMCA of Greater Oklahoma City (ymcaokc.org)
OakRidge Christian Camp
OakRidge Christian camp is a sleepaway camp located in Anadarko, OK. In 2000, Gordon and Dale Ball desired to open a bible-based camp, so they sold their homes and created OakRidge Christian Camp. This camp is offered for children ages 7 through 19. Their focus is on spiritual growth with an emphasis on Christ. What's more, OakRidge has activities such as frisbee, gaga ball, archery, ax throwing, and go-karts. Undoubtedly, OakRidge Christian camp is excellent for your child who wants to go for a shorter period or even a day camp. At this time, they have options of two nights, three nights, and four nights, making a sleepaway camp seem more manageable for younger children. 
Price: It starts at $199 and goes up from there
Website: Our Mission — Oakridge Christian Camp (oakridgecamp.com)
Day Camps
Day camps are an excellent choice for children who are ready for camp but are not ready to be away from home for long periods. Without a doubt, Oklahoma has fantastic options for day camps. Now, let's take a look at them below.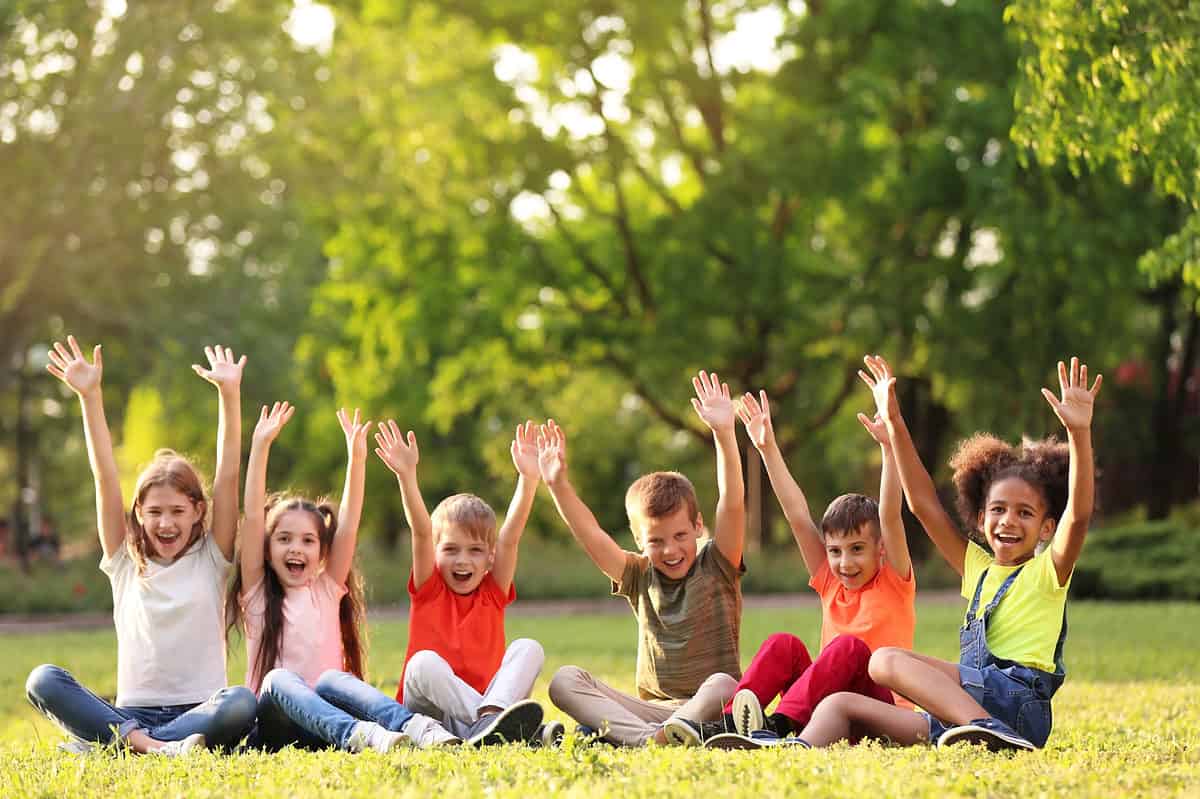 Camp Fire Heart of Oklahoma, Inc.
Camp Fire Heart of Oaklahoma offers day camps for all children ages 5 through 13. This camp encourages children to get outdoors and explore their environment in fun and engaging ways. Uniquely, one of the activities children participate in during the week is building their own home in the woods. This is a hands-on activity that children love! Camp Fire Heart also offers a camp for children with special needs. Their inclusion and passion for the outdoors make Camp Fire Heart an excellent choice for your child this summer. 
Price: Call for prices
Website: Home | Camp Fire HOK
John W. Nichols Scout Ranch
John w. Nichols Scout Ranch is a boy scout camp that children love! This camp focuses on scouting skills, and this day camp will allow your child to grow in nature skills, autonomy, and more. Therefore, the skills your child learns at this camp will benefit them as they grow.
Price: Call for more details
Website: Last Frontier Council | Home (scoutingrocks.tv)
YMCA Summer Day Camp
Located in the vibrant metropolis of Oklahoma City, The YMCA here offers an excellent day camp for your children to enjoy this summer. While at this camp, children participate in weekly themed, team-building, and character-building activities. They will also enjoy activities like swimming, STEAM, and different sports. As a result, your child can spend their summer creating lasting friendships, exploring sports they love, and enjoying activities that expand their passions and talents. 
Price: Starts at $135 per week
Website: Summer Day Camp – YMCA of Greater Oklahoma City (ymcaokc.org)
Sports Camps
Sports camps are a great experience for children who love a specific sport, are active, or even want to improve their skills. Fortunately, Oklahoma offers plenty of options when it comes to sports camps. Below are some of the best ones around!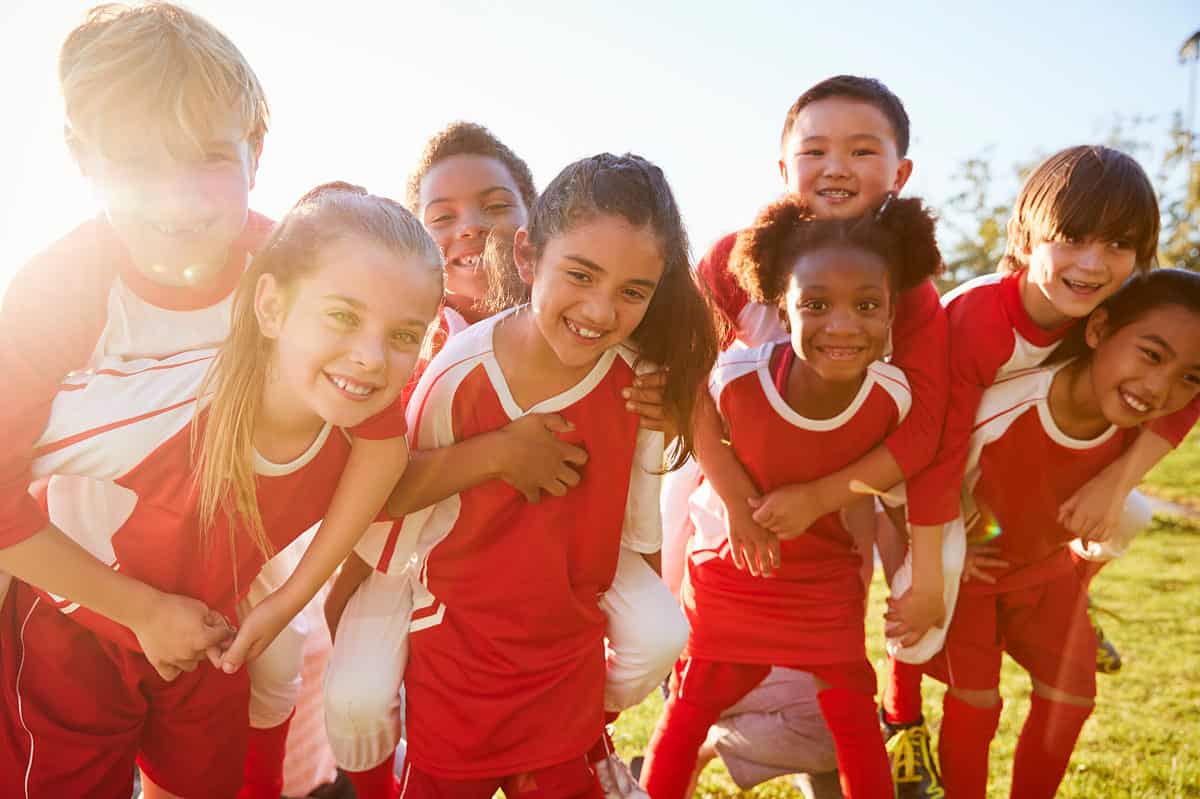 Breakthrough Basketball Camps & Training – Oklahoma City
Breakthrough Basketball camps are popular all over the USA. The one in Oklahoma is an excellent choice if your child loves basketball and wants to expand their skills and talents. Currently, there are two options, one for 3rd through 8th grade and one for 7th through 12th grade. In the younger camp, your child will focus on learning and improving dribbling, shooting, eye-hand coordination, and more for three days. In the upper grades, your child will focus on pro-level secrets and work on the quick shot release, crossovers, and more. Children will love attending Breakthrough Basketball camps because they can work on skills, make friends, and spend their summer participating in an activity they are passionate about.
Price: $196 for 3rd to 8th grade, $236 for 7th to 12th grade
Website: 2023 Oklahoma Basketball Camps for Boys and Girls – 2023 Spring & Summer Basketball Camps (breakthroughbasketball.com)
Cross Creek Stables
Cross Creek Stables is a beautiful camp on a gorgeous land stretch. This camp offers day camps, half-day camps, and tiny tot camps for children. When your child attends camp here, they will learn all about caring for horses, safety, and how to ride. Also, a show at the end of camp will allow children to show their families everything they have learned. 
Price: Starts at $235 a week and goes up from there
Website: Cross Creek Stables (crosscreekstablesokc.com)
Premier Sportsplex
The Premier Sportsplex is located in Norman, OK, and is an excellent facility that offers camps for pre-kindergarten through 8th-grade children. Camps start at 7 a.m. and go on to 6 p.m. Further, you have the option of choosing the times your child gets dropped off and picked up. The focused sports are volleyball, basketball, and futsal, an indoor football game. Aside from sports, your child can participate in arts, crafts, and water play. Your child will love spending their summer at the Premier Sportsplex! 
Price: Starts at $40 a day with a $60 registration fee
Website: Summer Camp (premiersportsplex.org)
STEAM Camps
STEAM camps are excellent for children interested in science, technology, art, and engineering. These STEAM camps in Oklahoma are especially fun and engaging, allowing your child to explore their skills and interests in the engineering world. 
Mad Science
For children who love science, Mad Science camps are an excellent STEM opportunity for them. In Edmond, OK, Mad Science, fortunately, has several camps to choose from. For children ages 5 to 6, a few of the camps available are:
 Jr. Explorations– explore several topics over five days, including space, colors, and ocean creatures.
Little Agents- work on problem-solving, collecting evidence, and observation skills.
Nature, Bugs, and Blossoms– learn about gardens, bugs, and life cycles. 
For ages 7 to 11 years old, plenty of camp options are also available. A few of them are: 
Crazy Chemistry- Create their experiments in Chemistry and see what happens when they mix different matters. 
Engineering Design- Explore engineering opportunities by building their zipline, roller coaster, and hand grabber. 
LEGO Mindstorms Robotics- Learn how robots function and have fun building their own using the LEGO Mindstorms medium. 
Price: Most camps run $195 per kid, and a couple are $160 per kid
Website: STEM Programs | Science for Kids | Mad Science
Camp Invention
Camp Invention hosts camps across the United States and gives children an opportunity to explore STEM in a hands-on way. With this in mind, it's no surprise that children will experiment with STEAM activities, have a snack, play games, and more. These camps are excellent for children who wish to expand their creative and problem-thinking skills. 
Price: Depends on location, but most start at $260 per week. 
Website: Camp Invention® 2023 | National Inventors Hall of Fame®
Fine Arts Camps
Fine Arts camps are fun for children passionate about the arts. Here are two of the best places for your children to experience a fine arts camp and enjoy expanding their passions and skills.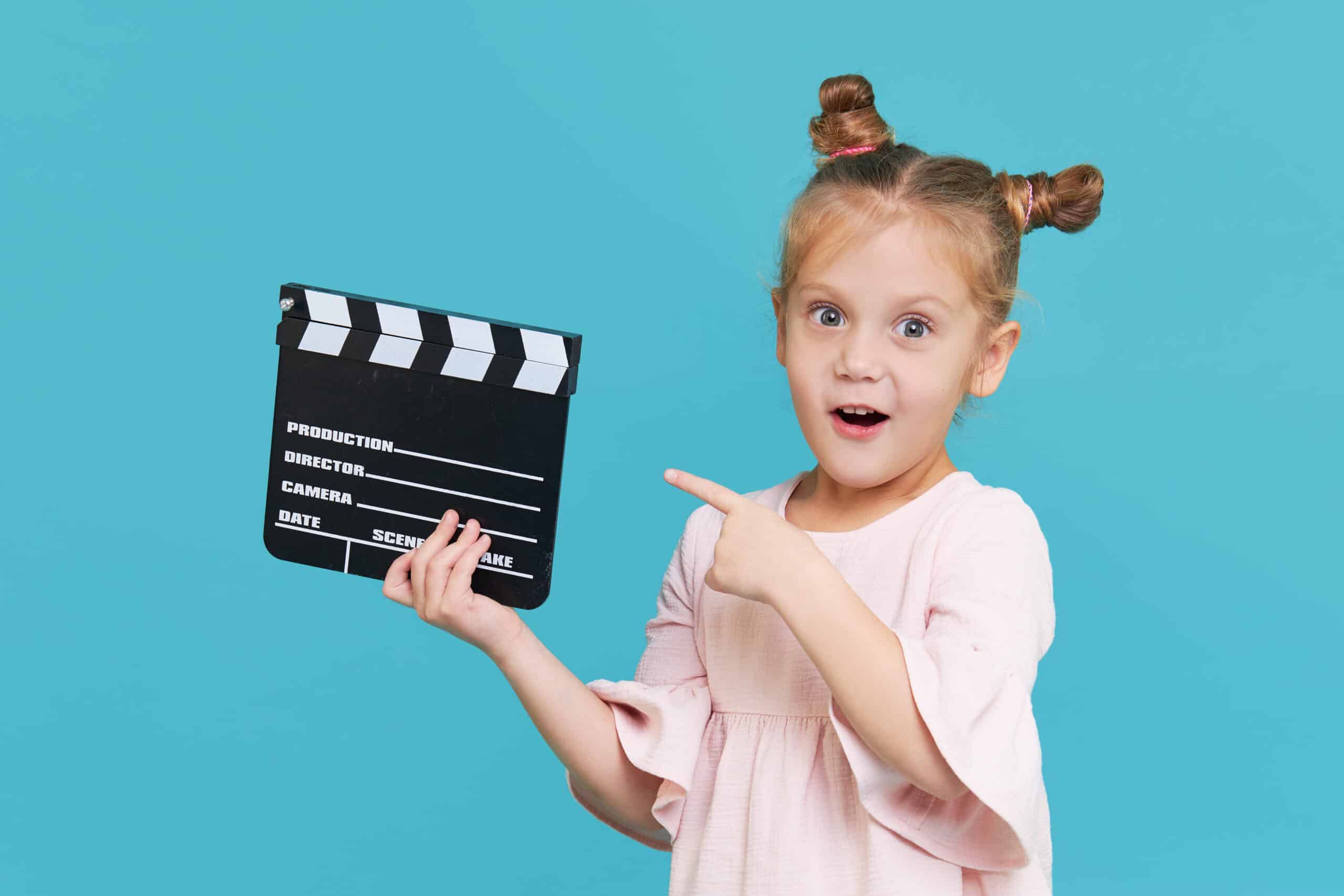 OCU Performing Arts Academy
If your child is serious about the performing arts, OCU Performing Arts Academy offers an excellent summer program for teens to expand on their talents and passions. However, to attend the summer program, students have to audition. Once accepted, faculty will teach students, focusing on voice training, acting, dancing, monologue, and more. Consequently, the program is vigorous but a fantastic opportunity for students who would love to expand their experience and skills. 
Price: Call for more details
Website: Summer Music Programs | Oklahoma City University (okcu.edu)
Artsy Rose Academy
Artsy Rose Academy offers unique and exciting classes located in Oklahoma City. When your child signs up for the summer classes in particular, they will learn about watercolor, acrylics, making slime, and more. If you have a child who loves to explore art or even one who is curious, Artsy Rose Academy is a fun and engaging place to send your child this summer. Also, many of the camps during the summer last for three hours in the morning or afternoon. Fortunately, there are also more options for day camps throughout the school year. Artsy Rose Academy is delightful for children of all ages! 
Price: Summer camp starts at $110 
Website: Home Artsy Rose – Artsy Rose Academy
In Conclusion
Children have many options in the beautiful state of Oklahoma regarding camps. There are camps for your child, whether they are ready to expand their independence and attend a sleepaway camp or they enjoy STEAM activities and want to explore their skills and passions. Whatever the case, you can find the best camps in Oklahoma. For instance, sports camps like Cross Creek Stables and Premier Sportsplex exist. On the other hand, there are amazing fine arts camps like Artsy Rose Academy and everything in between. There's a camp for everyone on this list!
 Do you live in Oklahoma? Check out this list of the best-rated schools in Oklahoma today.