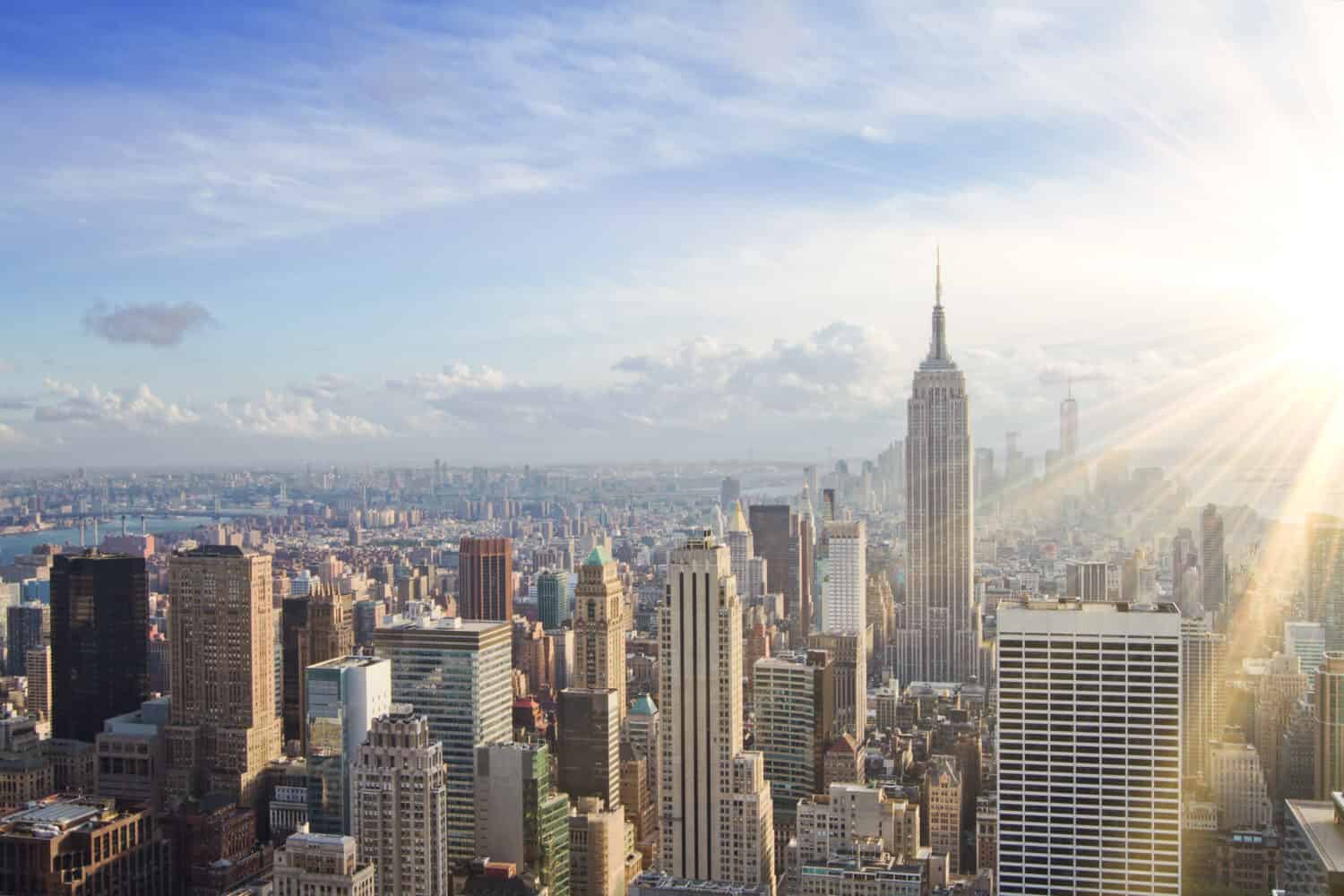 The Best Camps In New York City Today
New York City is a fast-paced, vibrant, and booming metropolis. You may not necessarily think of children and the Big Apple going hand in hand, but New York City has impressive camps dedicated to children. So, if you are looking for a terrific camp for your child to attend in New York City, this is a great list!
Are There Camp Options in New York City?
Yes, there are so many options for camps in New York City. You have an extensive array of camps to choose from when you are picking the perfect one for your child. Whether looking for a day or specialty camp, New York City has got you covered.
What Are the Pros of Camps?
What are the pros of sending your child to camp? Children may feel apprehensive about attending camp for the very first time. That is entirely normal! But there are so many pros for children when they attend camp. They have experiences that they may never have had before. Camp is full of diverse children, with opportunities to create lasting friendships.
Camps also help children unplug from their day-to-day lives and technology, get into nature, and create new unforgettable memories. Camps also help motivate children to push outside of their comfort zones, and in return, it encourages self-confidence and autonomy.
Another skill children work on outside their comfort zone is resilience, which everybody needs. Camp creates perfect opportunities to grow resilience in your child. In addition, because your child is with other children from diverse backgrounds, they have a chance to work on team-building skills and communication, which is a massive plus for everybody to learn.
There are so many great reasons to send your child to camp. There are also many options throughout the United States for fantastic camps where your child can thrive and grow while experiencing unique opportunities and activities.
What Types of Camps Are For Children In New York City?
What types of camps are for children in New York City? That is a great question! You have overnight and day camps which are excellent for children who want to spend most of their time at camp and experience numerous activities.
You also have sports camps, fine arts camps, and STEAM camps. These specialty camps help children focus on what they love to do and grow in a particular talent. This is great for children who have a budding interest in an activity, such as a sport like basketball or science and technology. It is also excellent for children with an intense desire to do one of these focuses as they grow into adulthood.
These skills your child will learn will benefit them greatly, serving them well into the future.
There are so many options for children in New York City regarding camps, so let's get started and look at the best ones today.
Day and Overnight Camps
Overnight and day camps are excellent choices that allow children to experience many activities when they go to camp. Below are some of the best day camps in New York City.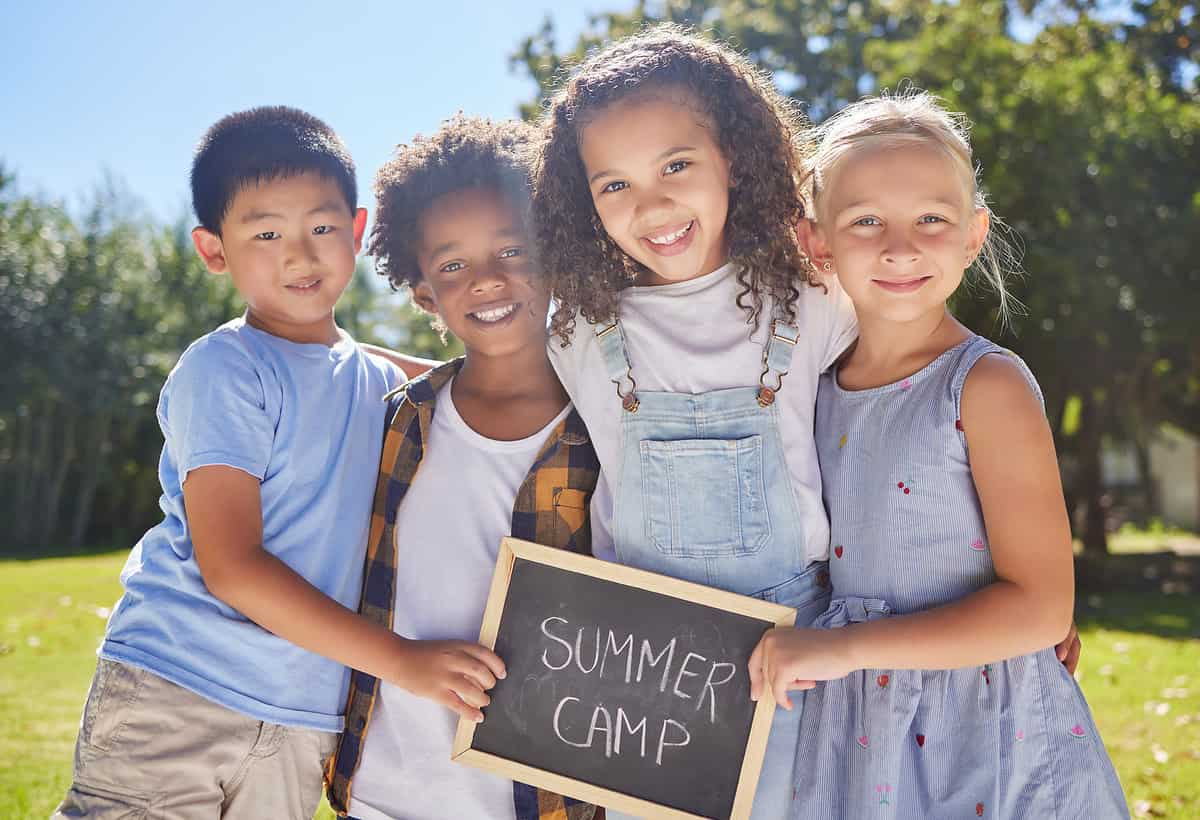 The Oasis Day Camp
The Oasis Day Camp has several locations in Bayside, Queens, Central Park, Dobbs Ferry, and more. They aim to develop an engaging program that helps children release their energy and build life skills. Some activities your child will experience while at the Oasis Day Camp are sports such as basketball, softball, soccer, and capture the flag.
They can also participate in yoga, dance, relay races, nature walks, and painting. So, if you are looking for a fabulous day camp that your child will thrive at, Oasis is a great one to send them to.
Advantage Day Camp
Advantage Day Camp is for children ages 5 through 14. While here, your child will experience activities like tennis and chess, learn computer skills, and participate in arts and crafts and recreational activities. The days are full, starting at 8 A.M. and going until four or 5 P.M. There is more than one location making it easier for families to get their children to this day camp.
Beansprout Summer Day Camp
Beansprout Summer Day Camp is for young children up to fifth grade. Different levels are available, starting with intro camp specifically for two-year-olds. They focus on activities like getting outdoors and experiencing art, gardening, and much more fun.
Lower, inter, and upper camp is also geared for specific ages. They focus on having a structured routine that gives children as many interests as possible to experience while here. Hands-on and engaging activities are very important for Beansprouts Day Camp.
Summersault At The Town School
Summersault At The Town School is an engaging camp for children ages 4 through 10. Each age group is split up into four different categories. That way, the instructors can focus on each age group's needs and interests.
This camp also has field trips and specific learning opportunities split into units. While at this camp, your child will experience music, sports, and arts, like dance and visual arts. There are so many engaging activities that your child would enjoy while coming here, whether they like to explore art or dance to music, or even play sports. This camp is engaging and fun for children!
Battery Park Montessori Green Ivy
With a focus on Montessori with young children, Green Ivy is an excellent camp for your children to enjoy this summer. The group camps are kept low, between five to ten campers per staff member. As a result, your child will get outside and enjoy being in nature and experiencing engaging encounters with peers. Your child will partake in walks, circle time, different science and arts, and more.
92Y's Summer Camps
92Y's Summer Camps have many options, from day camps to sleep-away camps. If you choose the sleep-away camp, it is for five days and two and a half hours outside the city. Your child will experience nature, and engaging activities, like a rope course, banana boating, and woodworking. There are also day camp options for preschoolers and older children. This gives parents an excellent opportunity to work camp into their schedule.
STEAM Camps
STEAM camps are perfect for children to fine-tune their love and skill for technology and science. New York City has several options for children to experience STEAM options. Let's look at the best ones below.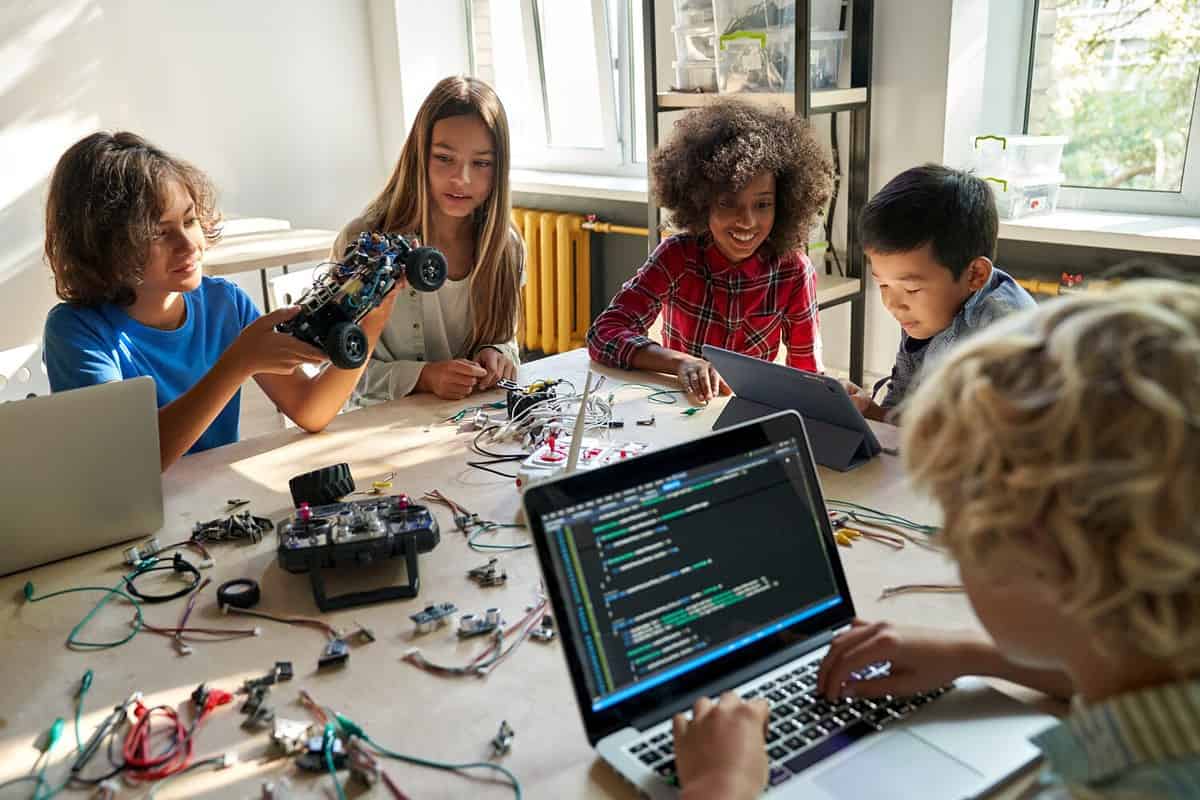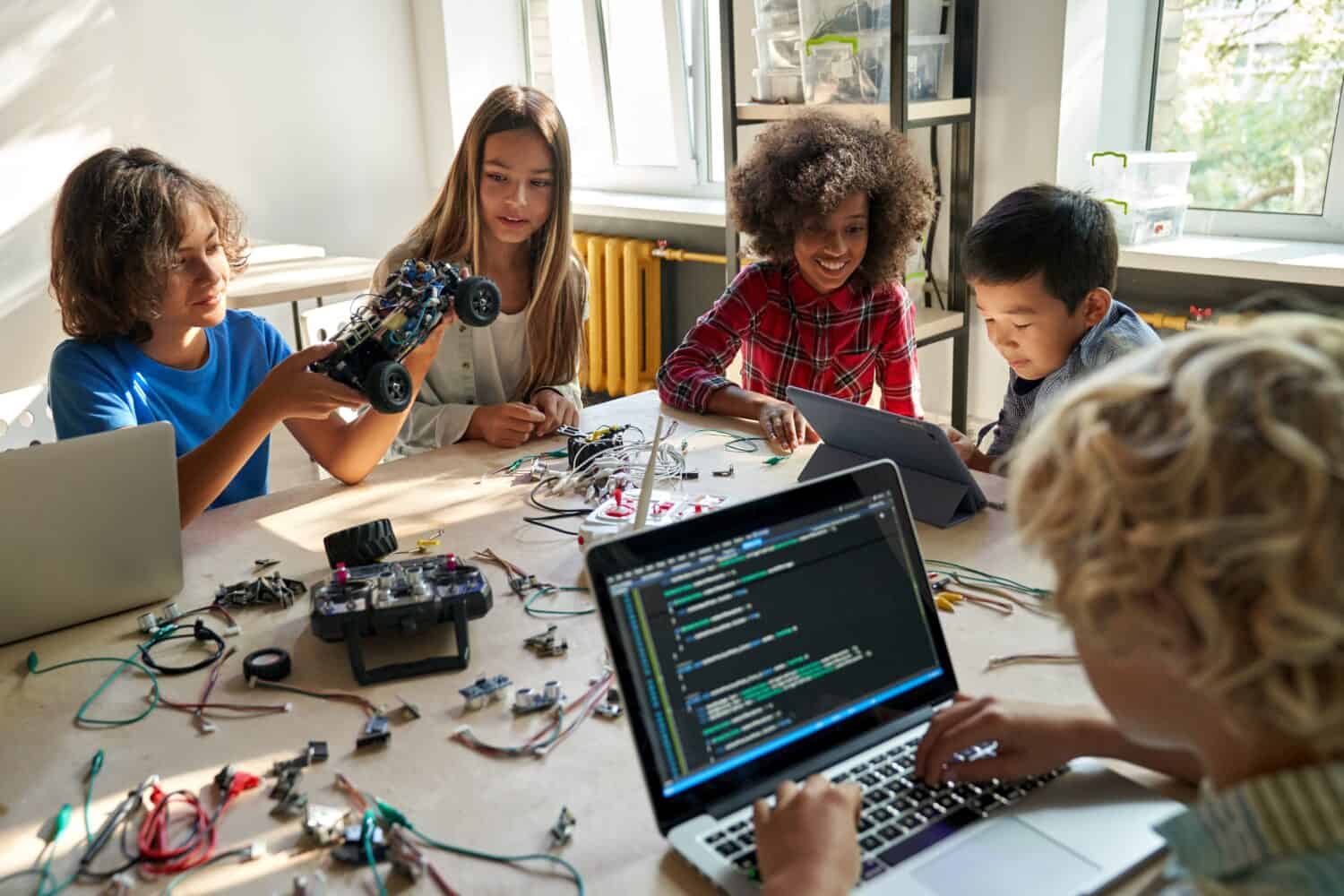 Launch Math + Science Centers
Launch Math + Science Centers is a great option when considering STEAM camps for children. Also, their camp ratio is small, four children with one staff, and there are three categories to choose from. You have the juniors for the kindergarten to first graders. The kids for second through fourth graders. And the tweens for fifth through seventh graders.
Within those categories are different camp options for your child to choose from. Some options are being a game maker or a physicist, coding aviation Academy, amplified electronics, and boundless biology. There are so many possibilities for children when they come to this camp. They will work on projects, focus on independent and group activities and grow their critical thinking skills. Launch Math + Science Centers also gives camp discounts for siblings and a scholarship.
Curious Jane Camp
Curious Jane Camp is specifically for girls who enjoy science and technology. There are different locations in Brooklyn, Manhattan, and Denver. There are also various classes your child can choose from. Some options are working on roller coasters and rides, inventing unique new machines, designing a pet, exploring gooey science, and so many more! Curious Jane is an excellent summer camp option if your daughter enjoys making things.
iCamp STEAM
ICamp STEAM is located in several places around New York City. Their focus is on STEAM topics while enjoying the outdoors and games. A few subjects focused on in this camp are art, video game design, and architecture. The camps range from ages 3 to 13, and the instructors are well-versed in the topics that your child will be learning. Children love iCamp because of the engaging atmosphere and fun activities that are available here.
FastTrack Summer STEAM Camps
FastTrack Summer STEAM Camps have a wide variety of age groups to choose from, starting at age 3 and going up to the teenage years. Your child will have fun with the art and clay activities, learning about dinosaurs, working on electrical engineering, and many more engaging hands-on activities. The groups are geared toward your child's age, making each activity fun and exciting for your child.
Fine Arts Camps
Fine arts camps are a fantastic way for your child to engage in an activity they love. There are many options in New York City, from visual arts to performing arts. Let's take a look at the top camps below.
Marymount Manhattan Sumer Camp
Marymount Manhattan Sumer Camp allows juniors and seniors serious about the performing arts to experience the college atmosphere and grow in their abilities. This is a two-week program open to children 16 and up.
Located in the heart of New York City, your child can sharpen their theater skills with coaching specifically geared towards them. This camp is audition based. After getting in, your child will be able to focus on techniques and mastery necessary to succeed in college and for a future on Broadway.
Atlantic Acting School Camp
Whether your child is interested in acting, theater, or improv, they have many options at the Atlantic Acting School Camp. Children are divided into age groups.
First, there is a camp for young children called Creators Theater Arts. The focus is on children ages 5 to 8. Next, your child will engage in acting, performing, and storytelling workshops. The next group, ages 9 to 12, focuses on musical theater and acting. The last groups focus on ages 11 to 14 and 14 to 18. Each camp options help your child hone the skills they need to excel in the performing arts.
BOLD Arts
BOLD Arts Camp focuses on dance for children who love high-energy movement. Your child will enjoy the immersive programs here and then be able to show what they have learned at the end of the sessions. Also, the children create unique dances, making this camp as engaging and hands-on as possible.
New York Art Studio International School of Art Design
If your teen is really into art, these art intensives are perfect! The Summer Portfolio Intensive helps your child focus on techniques that will help them prep for college. In addition, creativity deepens self-confidence in their abilities.
Regardless of what college your teen is considering, these art-intensive classes can be precisely what they need to help them excel in their love for art, prep for college, and increase their creativity. Scholarships are available here, also!
Sports Camps
Sports camps are a perfect option for children who enjoy being active. So whether your child is serious about a sport or loves playing games, these top sports camps are perfect!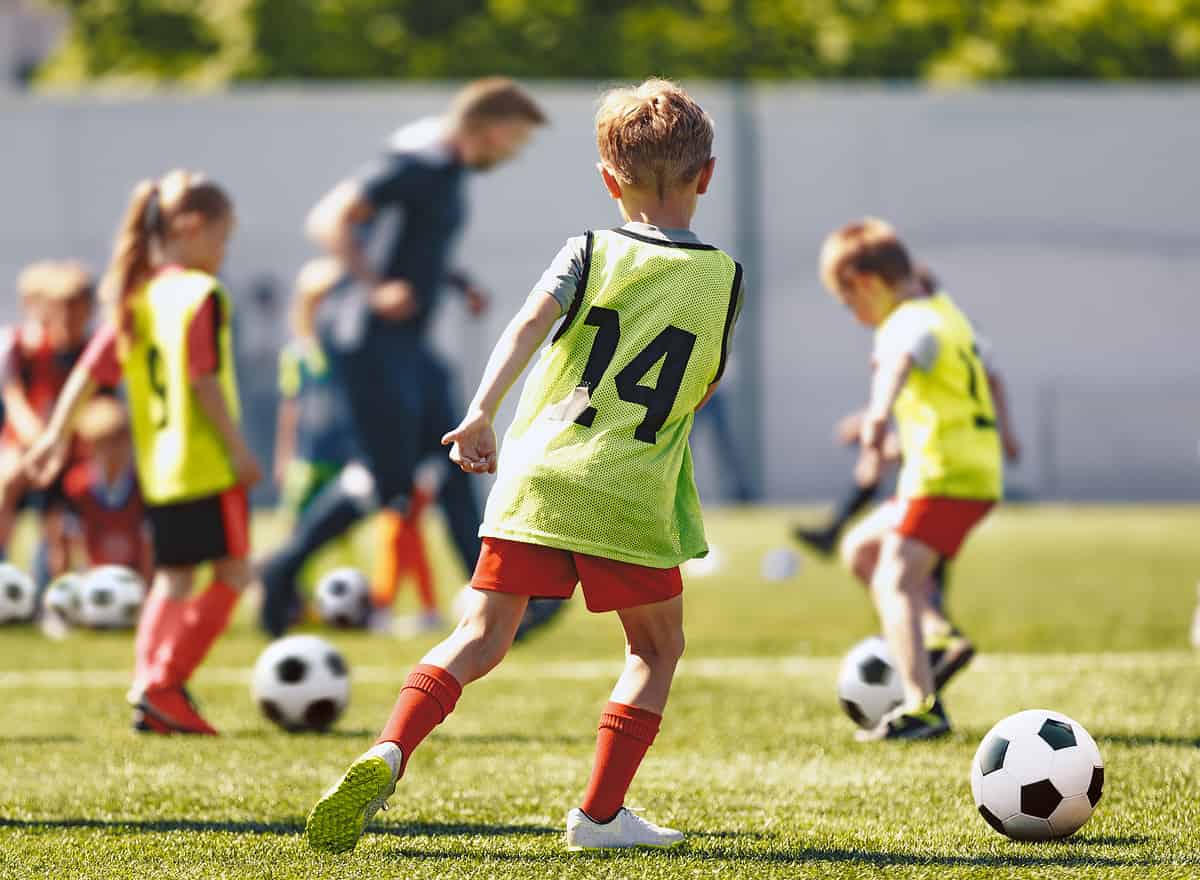 Asphalt Green Summer Day Camp
Located in both the Upper East Side and Battery Park, Asphalt Green Summer Day Camp is interactive and a blast for children. Created in 1972 as a place for children and adults to engage in fitness, Asphalt Green has helped many people become active using fun and engaging sports and swimming. It continues to be a popular camp among New Yorkers!
Chealsea Piers Summer Sports Camp
Chealsea Piers Summer Sports Camp offers options for a whole summer to just one week. Children from preschool can participate in activities to help them reach their highest athletic potential.
Whether your child is a preschooler just looking to get started in learning about a sport or an elite athlete who wants to sharpen their skills, there are many options here! Sports include ice skating, soccer, golf, basketball, ice hockey, and gymnastics. These are just a few of the camps available to your child. With unique and interactive choices, your child will have fun choosing which sport to participate in!
Aviator Sports Day Camp
Aviator Sports Day Camp is located in Brooklyn. Your child has several camps, including gymnastics, golf, and skating. When your child attends camp here, they will participate in fun activities resulting in an engaging summer!
Camp here is fun whether your child loves swimming or arts and crafts. Your child will also have the option of participating in field trips. Choosing a camp here will be an excellent choice for a fantastic summer!
On A Final Note
New York City is a bustling place filled with diversity and life. Children have so many options when choosing a camp to go to in this city! From sports camps to STEAM camps, New York City has plenty of options.