Sending your child to a camp can be both exciting and nerve-wracking. You know your child is ready for this adventure, but you need help finding a camp to fit your specific needs. There are many camps in Indiana to choose from. Whether you are searching for sports, day, or overnight camps, this list has something for everyone. Here are the some of the best summer camps in Indiana.
Sports Camps
US/Sports Nike Camps
US Nike Sports Camps offer opportunities for your sports lover to increase their skills. Located throughout Indiana are different camps. The options are softball, baseball, soccer, basketball, golf, and many more. To find a camp in Indiana, go to the Nike website and input your sport and ZIP Code to find one near you.
Snow Goal Soccer Scoring Camp
Snow Goal Soccer Scoring Camp focuses on teaching fundamentals and taking quality shots with both feet. This emphasis helps soccer players create proper shooting forms to help them during the game. Covered techniques are turning and finishing, curving inside and outside the foot, volleys, and many more. Camp is from 9 a.m. to 2 p.m. over three days.
Ramey Tennis and Equestrian Schools
Located in Rockport, IN, is Ramey Tennis and Equestrian Schools. This camp is unique because it has a focus on tennis as well as horseback riding. Overnight camps and a day camp option are available for all ages. At the end of the camp session, campers can show what they have learned to their families. 
Breakthrough Basketball Camps
Basketball is a great sport that helps children learn endurance, decision-making, and many other skills. So if your basketball player is looking for a basketball camp in Indiana, the Breakthrough Basketball Camps are a fantastic way to go. Several camps are available in Indiana starting in April and running through July. Age ranges are grades 3rd through 12th. Some skills that are worked on are shooting, offense, and ballhandling. These camps are typically two-three days from 9 a.m. to 3 p.m. on Saturday and Sunday or in the evenings on Fridays. 
Fine Art Camps
Indiana University Summer Piano Academy
Indiana University Summer Piano Academy is an excellent choice if your child is a musician serious about growing their skills. It is an intensive two-week camp. Your child must apply for an audition to get into this camp. Lodging and meal plans are also options.
Friends of Music Camp
Friends of Music Camp is geared toward ages 10 to 17 for children who want to pursue a musical career. This camp is located in Richmond, IN, focusing on string instruments, piano, guitar, voice, and more. They have two, three, and four weeks of sessions available.
Girls Rock! Indianapolis 
Girls Rock! Camp is a camp that focuses on empowering girls and gender equality. This is a day camp geared toward music and instruments. The goal is to build confidence and empower girls to push themselves toward their dreams. 
Farm and Nature Camps
Select Show Horses Summer Camp
Camp at Select Show Horses is a tremendous opportunity for your horse-loving child. Camps are Monday through Friday, from 9 a.m. to 2 p.m. The focus is on learning how to control the horse and balance on one, feed and bathe horses, along with many other skills. At the end of the camp, the campers can show their family all they have learned.
Dunes Summer Camp
The Dunes Summer Camp is a great way to return to nature in Indiana Dunes National Park. This overnight camp runs in June, July, and the first week of August. There are also day camp options. The camp has several activities, including hikes, campfires, kayaking, and exploring the nature around them. This is an excellent option for your nature lover.
Conner Prairie Summer Camps
Conner Prairie Adventure Camp runs weekly from May 30 through August. The day camp runs from 8:30 a.m. to 3:30 p.m. Campers will explore Conner Prairie and its surrounding ecosystem. Among the activities at this camp are go-karting, canoeing, fishing, games, crafts, and swimming. Summer at Conner Prairie will be an adventure your child will never forget.
STEM Camps
ID Tech Summer Coding
ID Tech Summer Coding Camp equips campers with knowledge about the most recent tech discoveries. It is located at Butler University. ID Tech Summer Coding Camp prides itself as the world's number one STEM camp with various course options such as Roblox, coding, Java coding, and so much more. Your child has many options to choose from. The ages start at seven and go through 17. Technology and coding are fast-growing fields. With constant changes occurring at record-breaking speed, a child interested in tech and coding will benefit from this summer camp. 
Bricks 4 Kidz
Bricks 4 Kidz offers a fun lego camp. If your child loves to build and learn about math and science, this is a great camp for them. Bricks 4 Kidz offers week-long summer camps for ages 5 through 14. Most camps are three hours a day. The skills focused on in this camp are working in a group, exploring new topics, imagining, and making friends.
Kids Discovery Factory
Kids Discovery Factory is a great program that focuses on STEAM activities. The skills focused on are learning to communicate, critical thinking, and collaborating. Kids Discovery Factory also provides at-home kits that are great for children who would love to participate in the experiments but need more time to prepare for a day camp. 
Camps for Kids With Special Needs
Camp Milhouse 
Specifically designed for people with special needs, Camp Milhouse offers a variety of activities. While also offering a traditional camp experience, they provide equity and inclusion. The camp is supervised 24 hours daily by trained and qualified counselors and medical staff. Activities include singing, adaptive, art, music, swimming, and more.
Anderson Woods Camp 
Camp Anderson is a camp for those with special needs focusing on increasing self-esteem. Judy and David Colby founded this camp. They desired to start a camp that gave camp experiences to those with special needs while also growing dignity and empowerment. 
Scouting Camps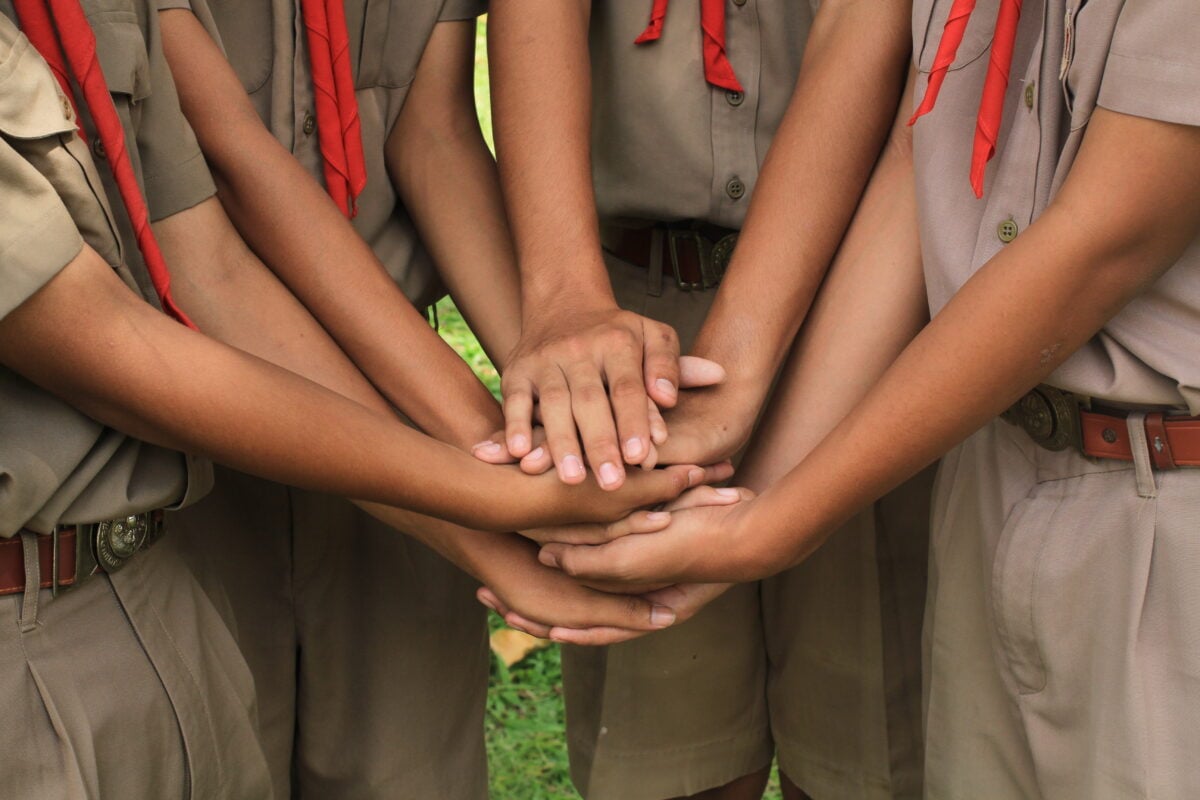 Camp Dellwood
Camp Dellwood is a Girl Scout camp in Central Indiana. The camp runs during the day focusing on STEM activities, crafts, and making friends. This is an excellent day camp that can help foster a sense of autonomy and focus on scouting skills. 
Camp Belzer
Camp Belzer is a Boy Scouts camp. The day camps have activities such as archery, swimming, science experiments, etc. This is a great camp for your child interested in scouting and learning about nature. 
Day and Overnight Camps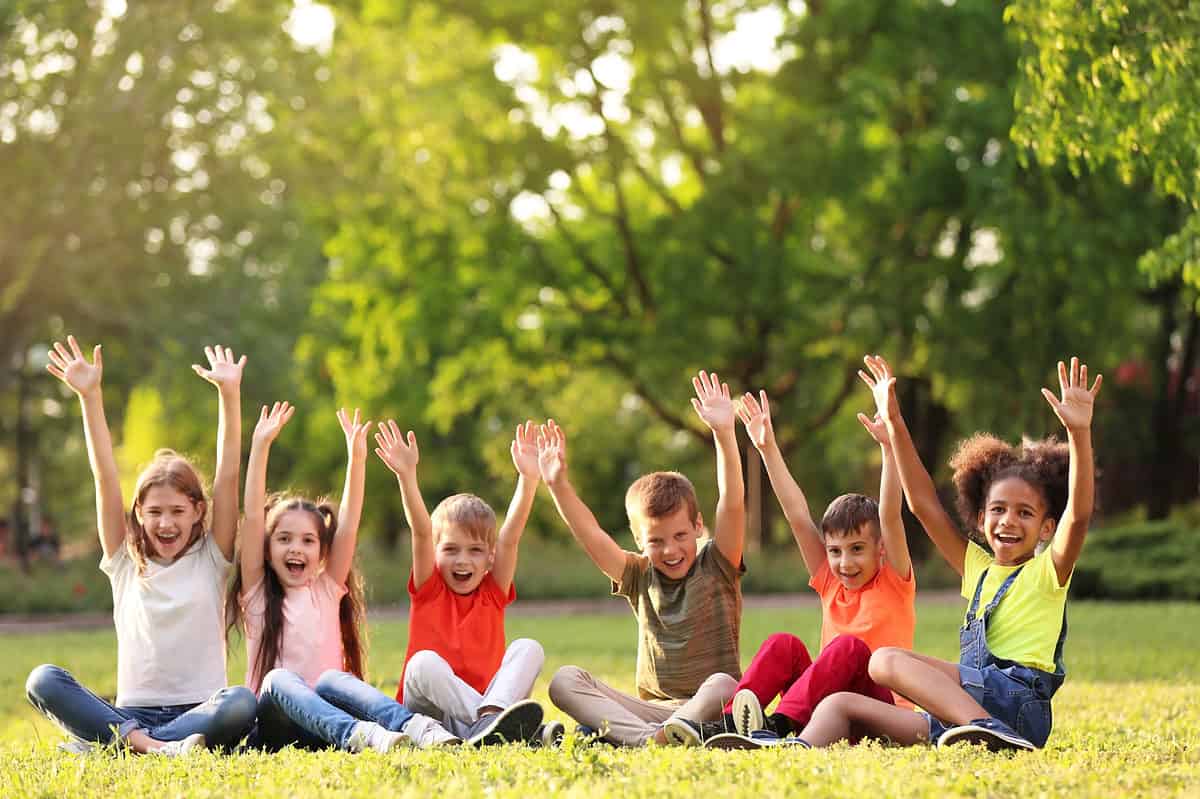 Happy Hollow Children's Camp
Happy Hollow Children's Camp prides itself on creating a place for economically disadvantaged children in Indianapolis to thrive. Activities that are available at this camp are camping, fishing, kayaking, sports, swimming, and much more. The goal is to teach children to love the outdoors and learn as much about it as possible. Happy Hollow Children's Camp is an overnight camp for children 7-14.
Camp Palawopec 
Camp Palawopec is located in Brown County and is a private overnight camp for boys and girls. The camp is for children 8-15 and focuses on the outdoors. Activities include hiking, swimming, fishing, sports, and more. 
Jameson Camp
Jameson Camp is located in Indianapolis and gives children a fun and safe place to explore nature. There are day camps, overnight camps, and specialty camps available. The day camps run for five days, over eight weeks, and are for ages 5-12. The focus is on many activities, including STEM, recreation, and outdoor skills. The overnight camp is for ages 7-15, with four weeks to choose from. 
Forever Fit-Healthy Lifestyle Camp
With a focus on healthy living, this day camp in Indianapolis is a beautiful place to send your children this summer. The focus is on children ages 8 through 12 struggling with healthy living. Activities include swimming, biking, dancing, cooking, and nutrition. In addition to all these activities, there are more that implement health and wellness every day. Healthy living is fundamental for everyone to learn. Forever Fit-Healthy Lifestyle Camp is fun and educational for the children who attend it. 
Camp Crosley
Camp Crosley is a YMCA camp serving northern Indiana. This camp is geared for ages 6-15. Activities experienced at Camp Crosley are soccer, horseback, riding, arts and crafts, archery, and many more. This overnight camp has trained counselors in a cabin with 10 to 12 campers.
Benefits of camps for children
Whether the camp takes place in the winter or summer, there are many benefits of camps for children. A few of these benefits include: 
Improving upon skill and passion
Create a wider circle of positive role models
Opportunity to make lasting friendships
Teaches autonomy
Increases confidence and self-esteem
These are just a few of the many benefits that going to a camp can offer your child. 
In Conclusion 
Camps are a great way for children to explore their interests, increase their skills, and make new friends. Indiana offers several camps, from day camps, sports camps, and overnight camps for your child. These camps can help your child grow in a passion while also finding one that fits your family's needs. There's a camp for everyone in Indiana. 
Up Next: