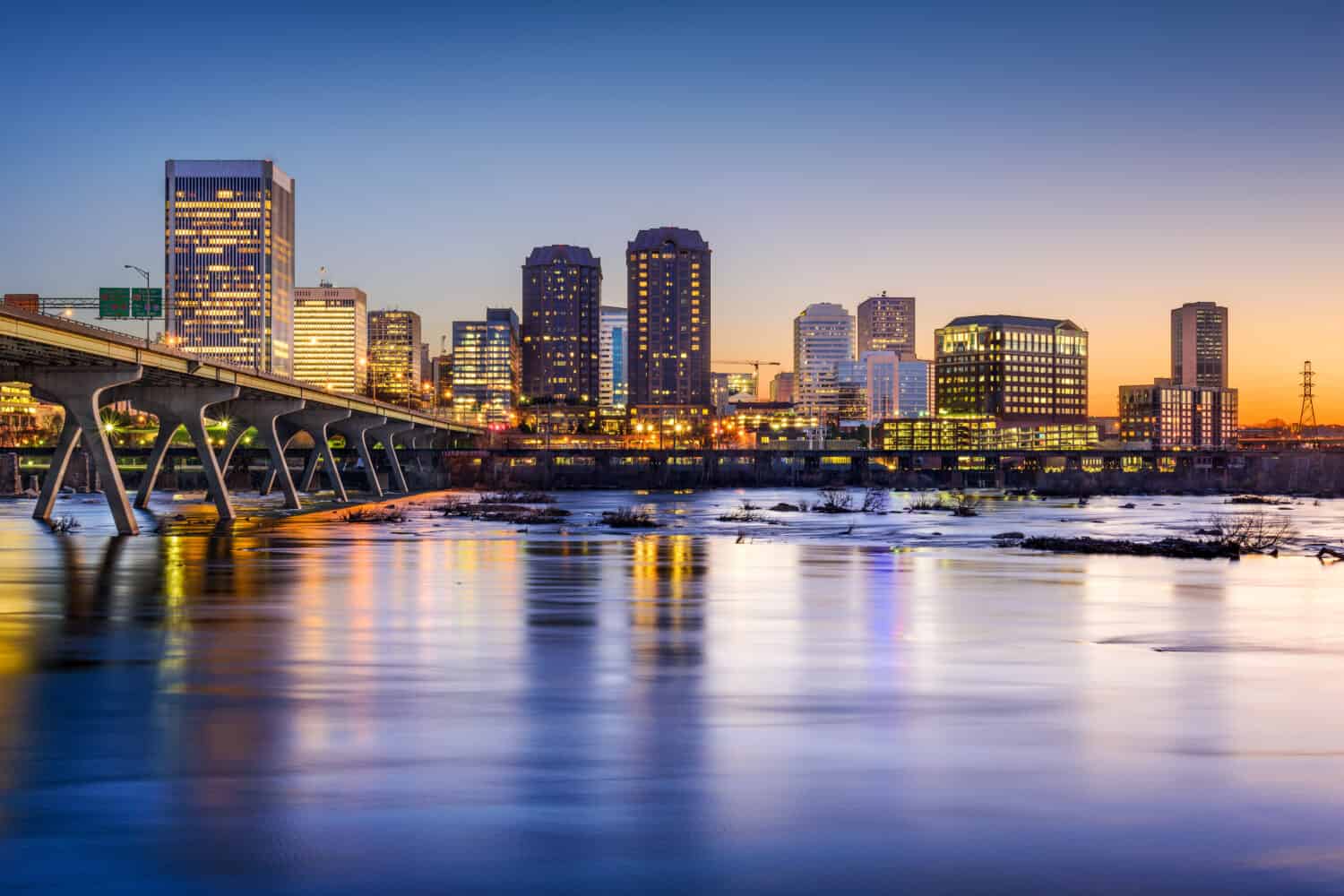 The Best Camps In Virginia Today
Virginia is a beautiful state to visit, no matter what season you come. It is also known as the nation's birthplace and has a rich history. So, whether you live in Virginia or a neighboring state, you may be asking, what are the best camps in Virginia today? Look no further. We have got you covered with this list!
What Are the Pros of Sending Your Child to Camp?
Sending your child to camp can make a parent anxious, especially if it is their first overnight camp. However, it is also exciting for children to participate in new experiences, make lasting friendships, and engage in awesome activities!
There are so many pros to sending your child to camp. Here are a few:
Allows children to unplug from technology, return to nature, and appreciate their surroundings.
Meet new, diverse people who they may develop lasting friendships with.
Increase autonomy and self-confidence.
Participate in team-building activities that help your child learn to communicate, compromise, and improvise.
Teach resilience to children when they are driven outside of their comfort zone.
Aside from these, many more great reasons exist to send your child to camp!
What Type of Camp Options Are Out There?
There are many options when you consider sending your child to camp. First, you have your traditional overnight camps that children love to return to year after year. Within these camps, your child will experience many activities like sports, water games, connecting with peers, and games.
Your child could also attend a day camp, an excellent option for children who do not want to stay the night elsewhere. They will still be able to engage in several fun activities like they would at overnight camp.
Then you have your sports, fine arts camps, and STEAM camps. Each category goes even more in-depth and focuses on a specific area of interest, such as lacrosse, science, performing arts, or something entirely different. There are a sufficient number of engaging camps throughout the United States, especially in Virginia. So let's start and look at Virginia's best camps today!
Overnight and Day Camps
Overnight and day camps are broad camps that give children many opportunities to build friendships and participate in fun activities like water sports, unique games, and creative crafts. You can choose the full experience with an overnight camp or split your child's time between camp and home with a fun day camp! Below are the best overnight and day camps in Virginia.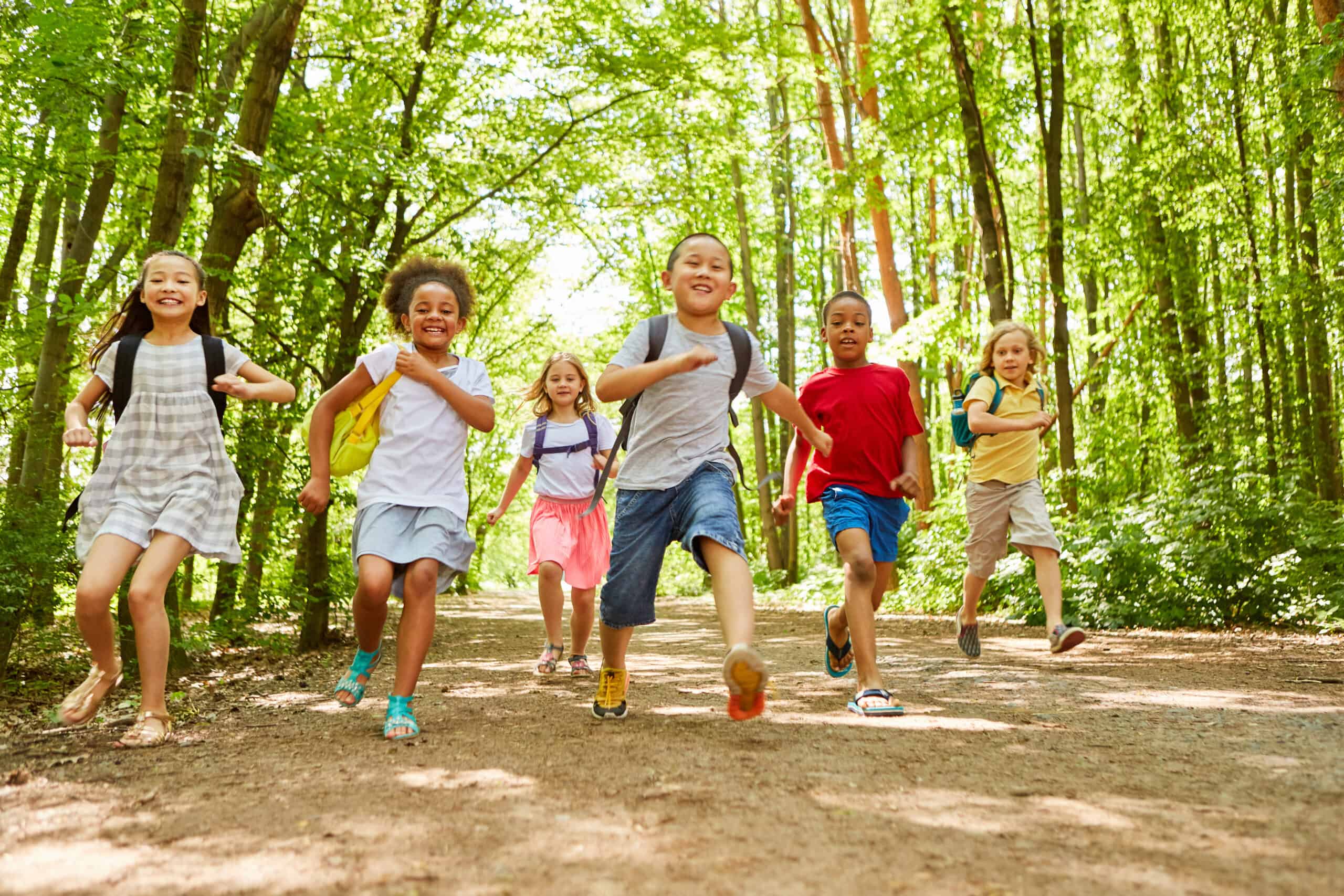 Camp Horizons
Camp Horizons is in Harrisonburg, VA, an all-inclusive coed camp for ages 6 to 16. With nature all around them, children who attend here get a fresh outlook on life, spend time in nature, and have the choice of participating in over 50 activities. Children can swim, hike, do sports, and even ride horseback. Stretched across the Shenandoah Valley, the Blue Ridge mountains are a breathtaking backdrop to this interactive adventure camp.
Camp Friendship
Started in 1966, Camp Friendship gives children an escape from the stresses of today's world and a place to unplug and recharge. This camp is accredited and has a trained crew that encourages children to enjoy an engaging summer.
Camp Friendship has a wide variety of activities that your child will get to participate in while here, including:
Basketball
Soccer
Gymnastics
Yoga
Themed dances
Campfire
Painting
Drawing
Music performances
Water Polo
Fishing
Mountain boarding
These are just a few of the fantastic activities that children will get to experience! Chuck Ackenbom started Camp Friendship to give children a friendly environment to enjoy their summers. He has succeeded because Camp Friendship is loved by so many!
Camp Highroad
Camp Highroad is one of Virginia's adventure camps that children love to come to and explore. A Christian camp started in 1949; Camp Highroad gives children a traditional camp experience emphasizing nature and learning about Jesus.
Different activities that children will partake in while here are:
Hikes
Hayrides
Canoeing
Bible study
Swimming
Caring for animals like horses
Scavenger hunts
Children will experience an engaging and fun atmosphere while at this camp!
Camp Hanover
Outside of Richmond, Camp Hanover is a Christian overnight camp on over 600 acres of gorgeous land. With both day and overnight camp options, Camp Hanover gives parents plenty of choices to make camp work for their specific family needs. In addition, children will participate in sports, games, and hikes and make lasting friendships while here.
If your choice is a day camp, your child will still experience all the fantastic benefits of overnight camps while returning to the comfort of their home in the evenings. An option many children love!
Camp Piankatank
Camp Piankatank also allows children to participate in an overnight or day camp. Children will love experiencing the outdoor atmosphere at the day camp and partaking in adventures such as swimming, wall climbing, and canoeing.
Overnight camp is split up into age groups where children get to experience:
Campouts
Archery
Ropes courses
Kayaking
Sports
Fishing
Horseback riding
Each activity depends on which camp you and your child choose, so be sure to check out their website for more details!
Sports Camps
Sports camps are great options for children who want to fine-tune a talent they have or explore a sport they are interested in. There are many sport camp options, from traditional basketball and soccer camps to horseback riding, swimming, fitness, running, or even lacrosse. If it's a sport, you can find a camp for it! Here are the best sports camps in Virginia.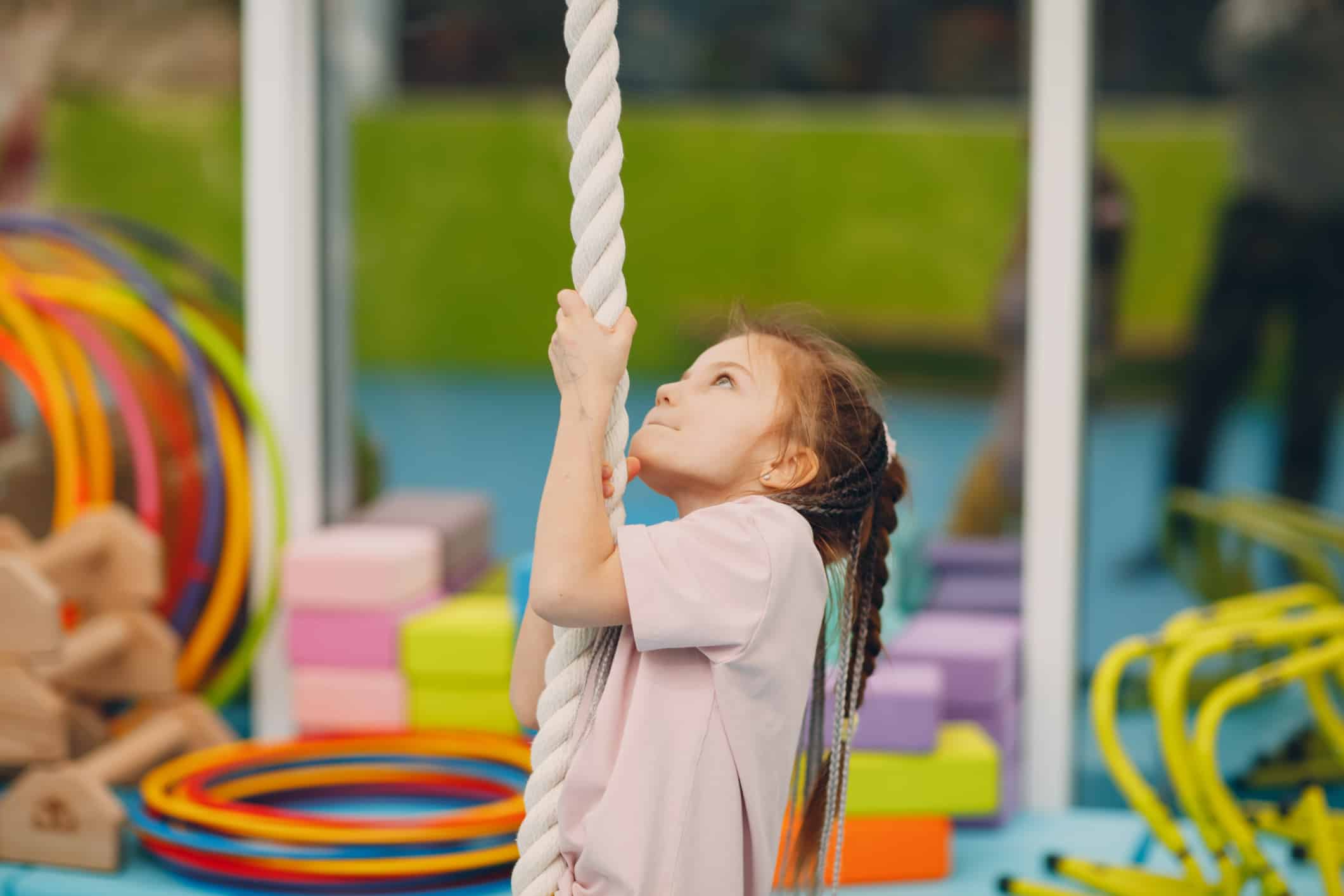 Virginia Beach Field House
At the Virginia Beach Field House, your child can choose many different sports to attend a camp for!
Some of the options are:
If your child is looking for a specific sports camp, Virginia Beach House gives weekly day camps during the summer to allow children to meet new people, learn essential skills, and stay sharp in their talents.
Horizons Edge Sports Campus
Allowing children to explore different sports is an excellent outlet during the summer. You can do this with clinics! Clinics and camps also enable children to focus on techniques that may need to be learned to help increase their skills in a particular sport. At Horizons Edge Sports Campus, your child will experience working on mastery with knowledgeable instructors.
Sports camps that are available are:
A multi-activity day camp is also available here for children who love experiencing new things! They will learn fun new games like pickleball while enjoying swimming and being outside.
US Nike Sports Camps
US Nike Sports Camps allow children to experience many different sports camps throughout the united states.
In Virginia, some of the locations are:
Fredericksburg
Leesburg
Manassas
Springfield
Sterling
Virginia Beach
These locations change based on the sport you chose, be sure to check out the website to find the right camp and place for your child.
Nike Sports Camps give children various opportunities to enjoy many sports, work on technique, and make friends with new people.
A few of the sports available are:
Pickleball
Gymnastics
Rugby
Softball
Wrestling
Water Polo
With diverse options, your child can find their perfect sports camps with Nike!
PGC Basketball
PGC Basketball Camps are perfect for children who want to focus their mastery on basketball. This is a popular camp that takes talents, knowledge, and instruction in the game of basketball seriously.
PGC Basketball has impressive coaches who know how to work with each child, which will help them grow in their talents and technique there. During this camp, children will learn to work as a team, control the ball, practice shooting, and improve their agility and coordination. PGC Basketball camps are so popular even NBA coaches send their kids here!
Not finding what you were looking for? Take a look at more awesome sports camps located all across America.
Fine Arts Camps
Fine arts camps allow children to engage in activities that enhance their love and mastery of a specific art, whether visual, performing, or a different type of art. There are many choices out there when it comes to fine art camps! Let's take a look below at the best ones in Virginia today.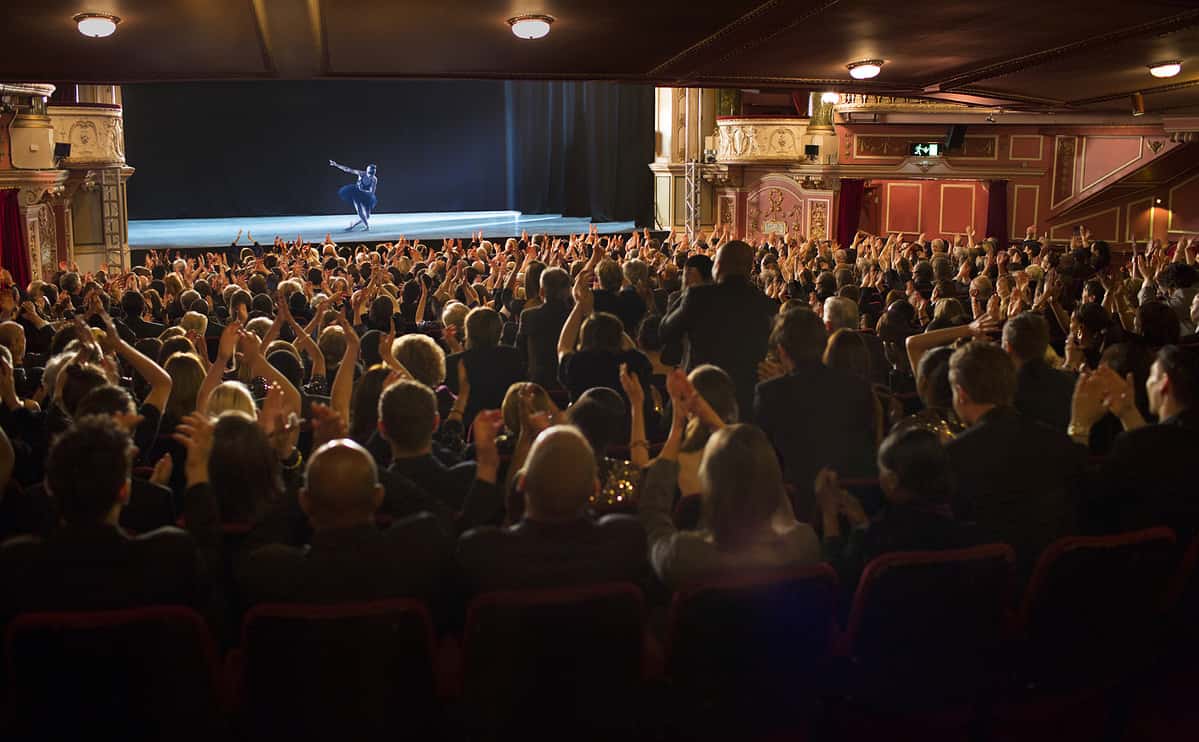 Mason Community Arts Academy of GMU
Mason Community of Arts Academy engages children in different camp options during the summer.
You can choose from the following:
Music
Acting/theater
Art and photography
The skills children focus on during these camps will allow them to pinpoint talents that can be sharpened. Within each category, children have a wide range of possibilities. Visit the website for more information on what is available!
NYSA | New York School of Arts
The New York School of Arts is a terrific place for your child to practice their art skills. With many different camp options, your child will find a category they love.
Available camp options are::
Art
Comic
Sewing
Stop-motion
Digital art
Digital animation
Within each camp, your child will grow in confidence and creative imagination while being able to focus on increasing their skills.
Harmonia School of Music & Art
The Harmonia School of Music & Art focuses on giving children the experience of working with trained individuals while increasing their knowledge of performing arts. Your child will gain confidence and expertise in their chosen art form while attending here.
Summer camps are broken up into age groups. Within each group, there is a theme for a production that your child will work towards. Harmonia School gives children a strong and unique experience that can encourage their love and talent!
SPARC – Youth Performing Arts
SPARC: Youth Performing Arts is located in Richmond, VA. Each camp is broken up into age groups, and scholarships are available! SPARC encourages imagination and creativity through dance, song, and theater. SPARC gives children a fun atmosphere to explore their love of performing arts while growing self-confidence!
If your child is serious about the performing arts, many camps are available across the USA. Here is that list!
STEM Camps
Children who love science, math, technology, and engineering can benefit from going to a STEM camp. They will be able to focus on learning more in-depth skills in coding and science and develop more robust critical thinking skills. Here are the best STEM camps in Virginia below!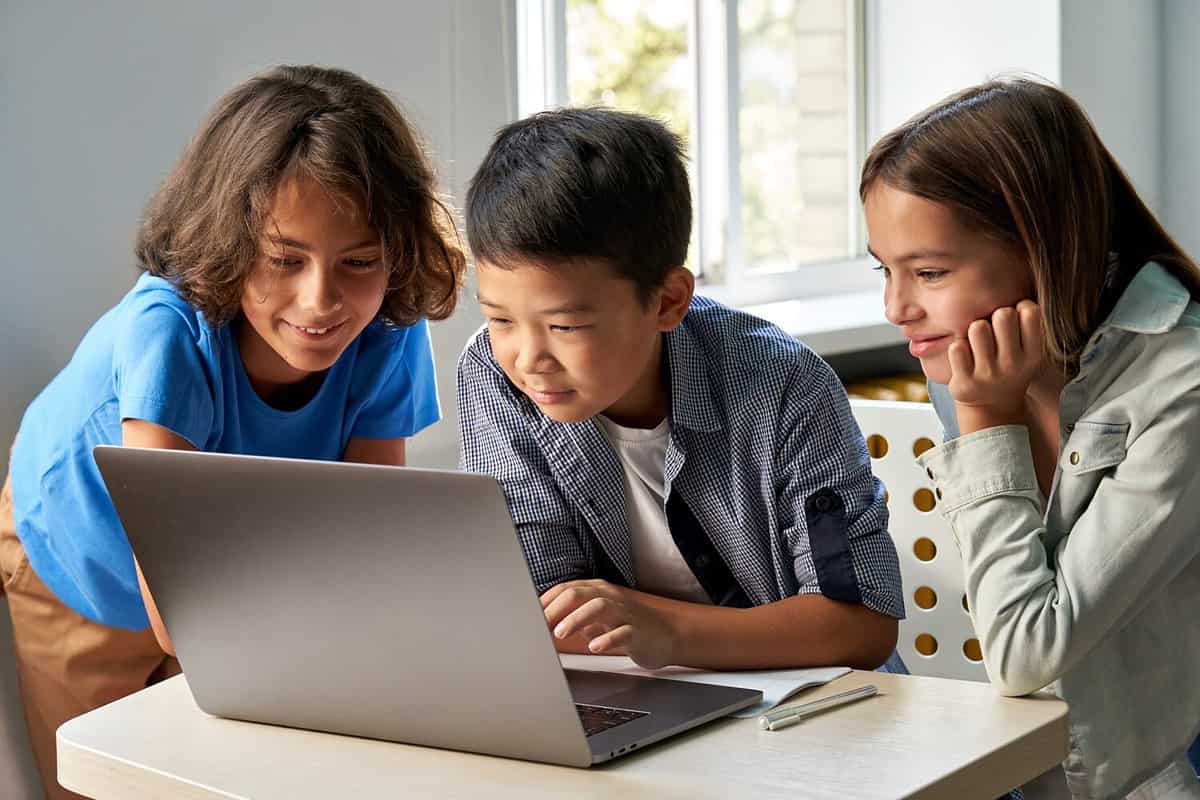 STEM for Kids
STEM for Kids is located in Central Virginia. The term STEM is a broad umbrella that allows children to explore many different interests. Within STEM, your child can learn about robotics, coding, engineering, or even more about science subjects. That is why STEM for Kids gives several options for camps.
Some available camps are:
Robotics
Game Making
Computer game making
Biomedical engineering
Electronics engineering
No matter what your child is interested in, STEM allows children to focus on specific skills that can enhance their love of the science and technology world.
SciGenius
SciGenius is an interactive and hands-on experience for children! Many locations across Virginia, including Fairfax, Arlington, and Reston. Within each location are different camp options for your child.
These camps include:
Science investigation
Chemistry
Art
Legos
Weird Science
Innovators
There are many more options! Each location only has specific options, so check the website for information on each site and the camps available!
Emagination STEM camps
Emaginations STEM camps are located all over the United States. Specifically, in Virginia, there is a camp option at Marymount University.
While at this camp, your child will dig deep into coding, technology, and computer science. There are day camps and overnight camps available.
Emagination STEM camps are hands-on and highly engaging camps that focus on creating a fun atmosphere. In this fun atmosphere, children will participate in friendly competition, games, downtime, and projects that enhance their STEM skills while encouraging a more profound love for STEM!
iD Tech Camps
Virginia Tech hosts iD Tech camps for children. iD Tech is located across the United States and gives children hands-on learning experiences with coding. STEM is the future! iD Tech Camps focus on providing children with personalized instruction to enhance their STEM knowledge. The classroom sizes are small. This is intentional to give children more individualized instruction. You can also choose between virtual and in-person camps, making it easier for parents to work around their schedules.
Are you looking for more STEM or coding camps to choose from? Then, take a look at the best ones in the United States!
In Conclusion
Virginia is filled with unique rich history and beautiful terrains. Whether you live here, in a neighboring state, or worldwide, Virginia offers many memorable camps that children enjoy! Choose from day camps that focus on growing your child's autonomy, love of nature, and connecting with peers, or specialty camps like sports or STEM that allow children to focus on specific skills and grow in their mastery. There are many camps to choose from in Virginia. So, if your child is ready for a hands-on and engaging experience this summer, look no further! These are the best camps located in Virginia today. So, what are you waiting for? Find the perfect camp for your family today!
Are you looking for more camps? Here are the very best ones located across the United States today!