If your child is serious about playing basketball, sending them to a basketball camp this summer can significantly increase their skill set and knowledge of the game while allowing them to learn new techniques. Many unique and amazing basketball camps are available across the United States and Internationally. So, how do you know which camp is best for your child? It can feel overwhelming when looking at all of the options out there. There are four different types of basketball camps. You have basketball training camps, specialty camps, college prospect camps, and basketball exposure camps. When looking for the best camps around, it's undoubtedly important to do your research. That is why we have compiled the 5 best basketball camps in the US for you, so you can take the guesswork out of your decision and know which ones are the best of the best!
What Makes Up A Great Basketball Camp?
Basketball training camps will focus on the fundamentals of basketball as a whole.
There are many options for various ages, skills, and levels. So, whether your child is just starting, curious about basketball, or has grown in their mastery and is fast becoming an elite player, a training camp can give them the skills they need to continue upping their game.
Specialty camps are very similar to training camps, and they are offered to various ages and skill levels.
The one exception is that a specialty camp will focus on one area or skill that will increase your child's technique, such as ball handling, defending, or passing. A specialty camp can benefit your child if there is an area in the game they want to improve upon.
The last two camps are college prospect camps and basketball exposure camps.
Although we are not discussing these types of camps in this post, they are still very valuable to know if your child is serious about basketball and wants to play college ball. Prospect camps will put your child in front of a coach to assess their skills. It opens up opportunities for your child to be recruited and feel out the campus they may attend. Another type of camp is exposure camp. The purpose these types of camps serve is, well, you guessed it, exposure. Your child's skills and talents will be showcased and evaluated at an exposure camp.
The camps available for basketball players are abundant. Therefore, if your child is serious about basketball or just curious, many options available worldwide can take them to the next level in their love and mastery of basketball.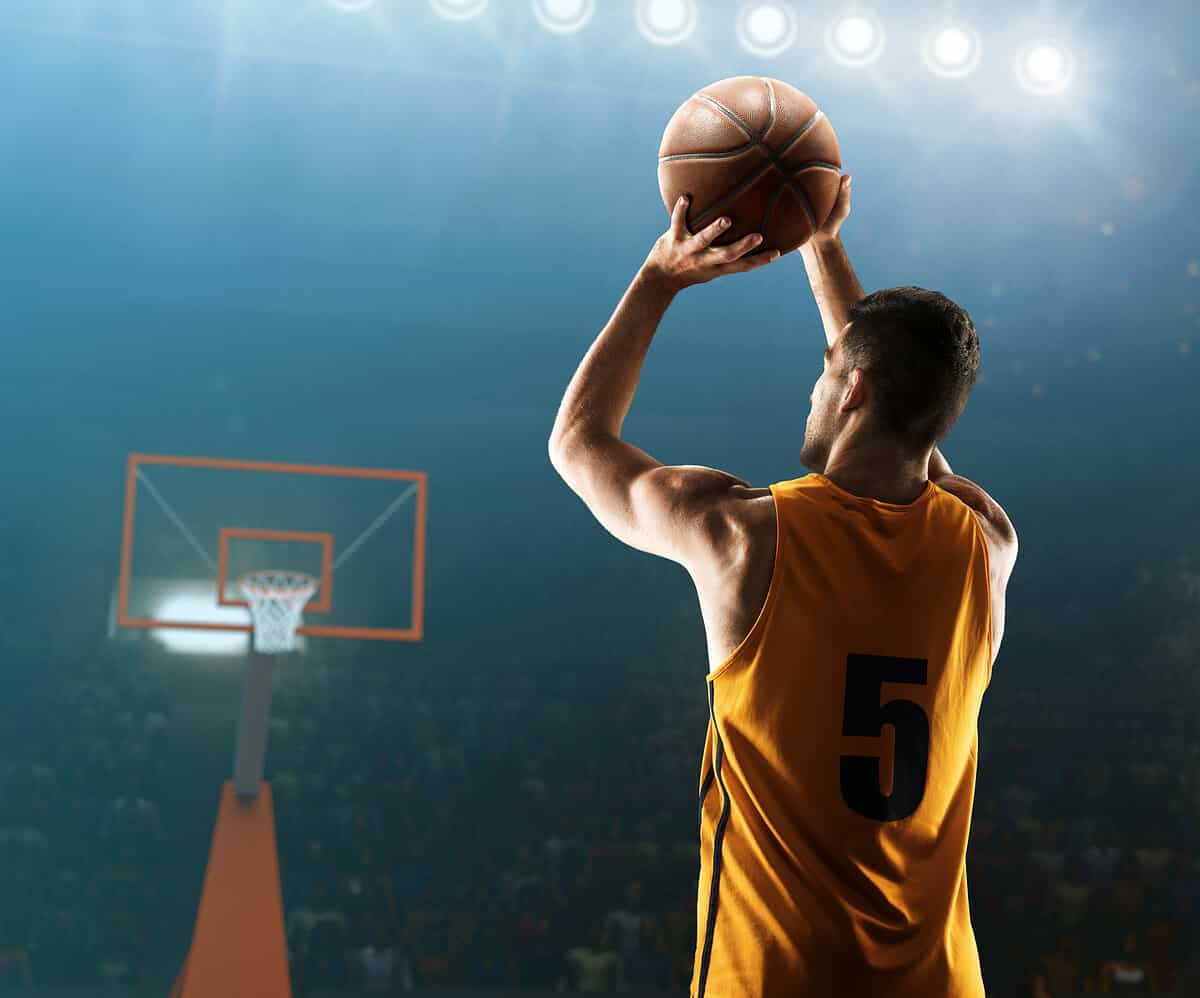 Skills Children Learn at Basketball Camps
Maybe you are asking yourself, is a basketball camp worth it? What skills will my child be learning? Absolutely! Basketball camps are 100% worth it. Your child can practice and improve technique, work closely with skilled coaches and other players, and fine-tune skills they need clarification on. Not all basketball camps are created equally. There are many considerations when picking the best camp:
What skills will your child be working on?
Who are the coaches?
How long will my child stay at camp?
There are so many aspects that make up a tremendous camp, such as:
Your child will have constant instruction. Additionally, plenty of volunteers and coaches will work with your child to reach their potential.
The coaches are good. I don't just mean good. I mean GOOD. They connect with your child on a level that gets deep into their souls. Because of this, the children are willing and eager to listen to their instructions. They hunger for it.
The focus will be on character and player development just as much as skillsets. Also, the coaches will help children learn to push through mistakes, deal with difficult opponents or teammates, learn how to persevere, and more.
These are just a few of the characteristics that can make up a great basketball camp.
Although many great ones are scattered all over worldwide, if your child is ready to take their game to the next level, you will want the best of the best camp. There are many questions to ask yourself when picking the right one, from price to times available, skills learned, coaches involved, and so much more! That is why we have considered all the little details and compiled the top five basketball camps to send your child to this summer, so you can take the guesswork out of picking the best ones. Now, let's look at the best basketball camps available today.
Top Five Basketball Camps in the USA
PGC Basketball
PGC Basketball camps are located all around the world. Over 14,500 players attend these camps a year. The ages range from middle school to college, and a fun fact, even NBA coaches have sent their children to this camp. Billy Lange, the former 76ers assistant coach, said he was impressed with the teaching his son received at this camp. Talk about outstanding!
PGC basketball camps are excellent camps to send your child to if they are serious about increasing their mastery, learning from the elite, and upping their game in basketball. This basketball camp prides itself on teaching children to "play bigger than they are" to gain the confidence they need to reach their fullest potential.
The camps are five days and four nights. When your child attends a camp here, they will have meals and accommodations so that the only thing they need to focus on is improving their skills. Day camps are also offered, from 9 a.m. to 4 p.m. worldwide.
The skills PGC camps work on are:
How to play fast
How to stop quickly
Getting past the defender
The best way to handle the ball
Techniques for dealing with double teams and more
These are just a few awesome skills your child will develop when they attend camp here. They also offer a money-back guarantee if you and your child are unsatisfied. So, if your child is ready to take their game to the next level, PGC basketball camps are a superb choice.
Website: PGC Basketball Camps – Be the Smartest Player on the Floor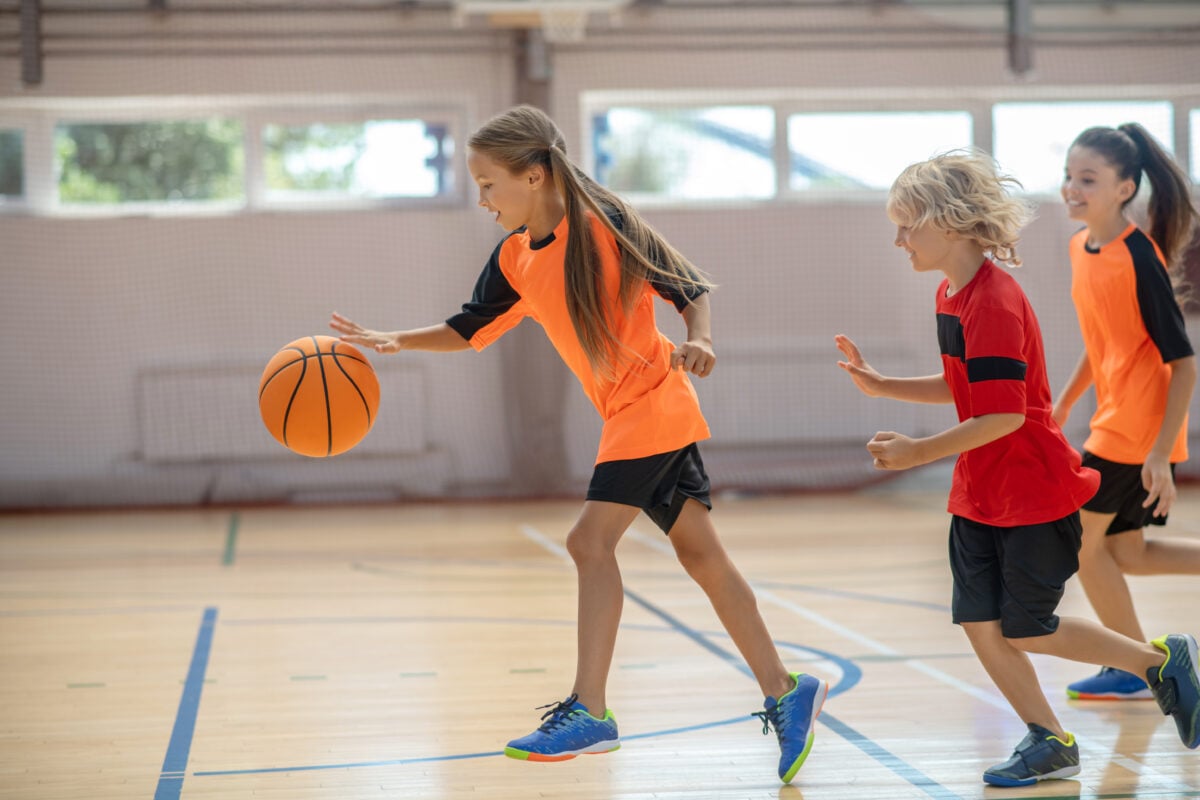 IMG Academy
In Bradenton, FL, IMG Academy is a fantastic basketball camp for children ready to improve their talents. Each camp considers the campers' age, talents, and dreams. IMG Academy also aims to prepare students for college and boost their skill sets. Camps are offered for children ages 10 to 18, not just in the summer. So, if your child wants to attend here but you have a conflicting schedule, more options are available throughout the year.
At IMG Academy, your child's mental performance is as important as their physical ability. So often, our minds are what hold us back. IMG Academy will work with your child to break through mental blocks, lean into their talents, set goals, and learn new skills to take them where they want to go in basketball. Children will be coached by experienced and expert coaches when they attend IMG Academy.
Prices start at $1,229 and increase due to various considerations, such as getting closer to the camp date. So, if your child is ready to enhance their mental and physical game, IMG Academy is the perfect camp for them or this summer!
Website: Basketball Camps – Basketball Training | IMG Academy
Gold Camps
Gold camps are USA basketball camps for children in grades 7th through 9th. These camps are application and acceptance-only and are offered for children who are rising athletes serious about enhancing their ability to play competitively. A few of the skills that Gold camps work on are:
Group drills
Competition
Character development
Fundamental skill development
The application fee starts at $185; you can find a list of eligibility requirements on their website. Gold camps are worth checking out if your child is ready to take their competitive game to the next level.
Website: USA Basketball Gold Camps
NBA Orlando Magic
NBA Orlando Magic camp is a phenomenal camp based in Orlando with camps located all over central Florida, but you do not have to live in Orlando to attend. The age focus of these camps is 7 to 17, and the camps are split up into groups dependent on age and mastery level. The camps are offered throughout the week, Monday through Friday.
The player-to-coach ratio is kept low, allowing your child to receive individualized instruction that can help improve technique and give them the ability to get adequate feedback from their coach. In addition, your child will participate in warm-ups, drills, seminars, contests, and competitions during the NBA Magic Camp. These activities help your child improve their talents and have fun while doing it.
Website: Youth Basketball Camps & Clinics (nba.com)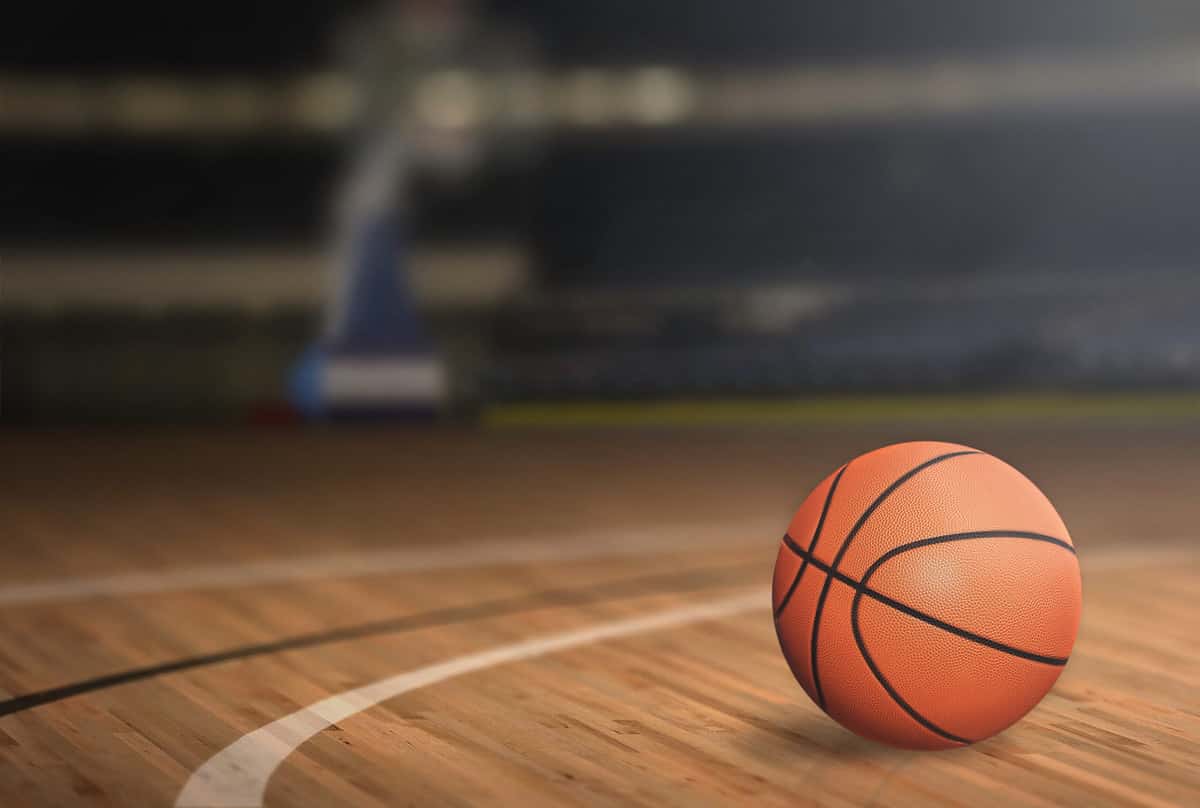 Nike Basketball Camps
Nike Basketball camps are superb for children interested in learning more about the fundamentals of basketball and increasing their love of the game. When your child attends a Nike basketball camp, they will have fun and be challenged. The mixture of fun and challenge motivates your child to increase their basketball knowledge, motivation, and technique.
Whether your child is a beginner or a pro, if they want to attend a Nike basketball camp, they can. These camps are offered for all levels and are not dependent upon your child's talent or experience.
Nike basketball camps offer extended day camps, day camps, and overnight camps, allowing you to adapt your child's camp experience to your schedule, not the other way around. So if you are looking for an adaptable camp that your child of any skill level will love, Nike basketball camps are perfect!
Website: Basketball Camps – NIKE Sports Camps – USSC (ussportscamps.com)
In Conclusion
There are so many basketball camps that are excellent all around the world. However, if your child wants to improve their skills and knowledge and up their game to the next level, being picky with what basketball camp they attend is a must.
These five basketball camps meet the criteria of excellent camps that work on mental and physical skills, increase the love of the game, and give individualized training from experienced coaches. You can not go wrong with any of these basketball camps!
Are you looking for the best football camps in the US or maybe a camp in a certain state? Be sure to check out the posts for the best camps around!
The image featured at the top of this post is ©aerophoto/Shutterstock.com.