For many, summer is a time of rest and relaxation. But for young athletes, summer is a time to hone their performance and practice their sport. Volleyball is a popular team sport that has captured the attention of many. It's not just a fun sport to play; it also has some great health benefits. According to Volley Country, playing volleyball improves hand-eye coordination, builds strength, increases flexibility, and burns calories. It is easy to see why many parents encourage their kids to play volleyball and attend volleyball camps. Besides getting professional attention and expert coaching, volleyball camps are an excellent place for young athletes to make friends with like-minded people. There are many excellent camps in the U.S., but if you are looking for the best volleyball camps in the U.S., keep reading to find a volleyball camp that is perfect for your young athlete.
1. Nike Volleyball Camp at Sacred Heart University Fairfield, CT
Nike Volleyball Camp at Sacred Heart University is for girls ages 10-18. This amazing volleyball camp is for players to develop their skills through a mix of exercises, games, drills, and play. Players have the opportunity to learn from Division I Sacred Heart University Volleyball Coaches Rob Machan and Kim Roleder for expert coaching and an opportunity to become better all-around players. The camp offers multiple sessions, and some special sessions focused on specific skills.
2. NBC Auburn Academy Seattle, WA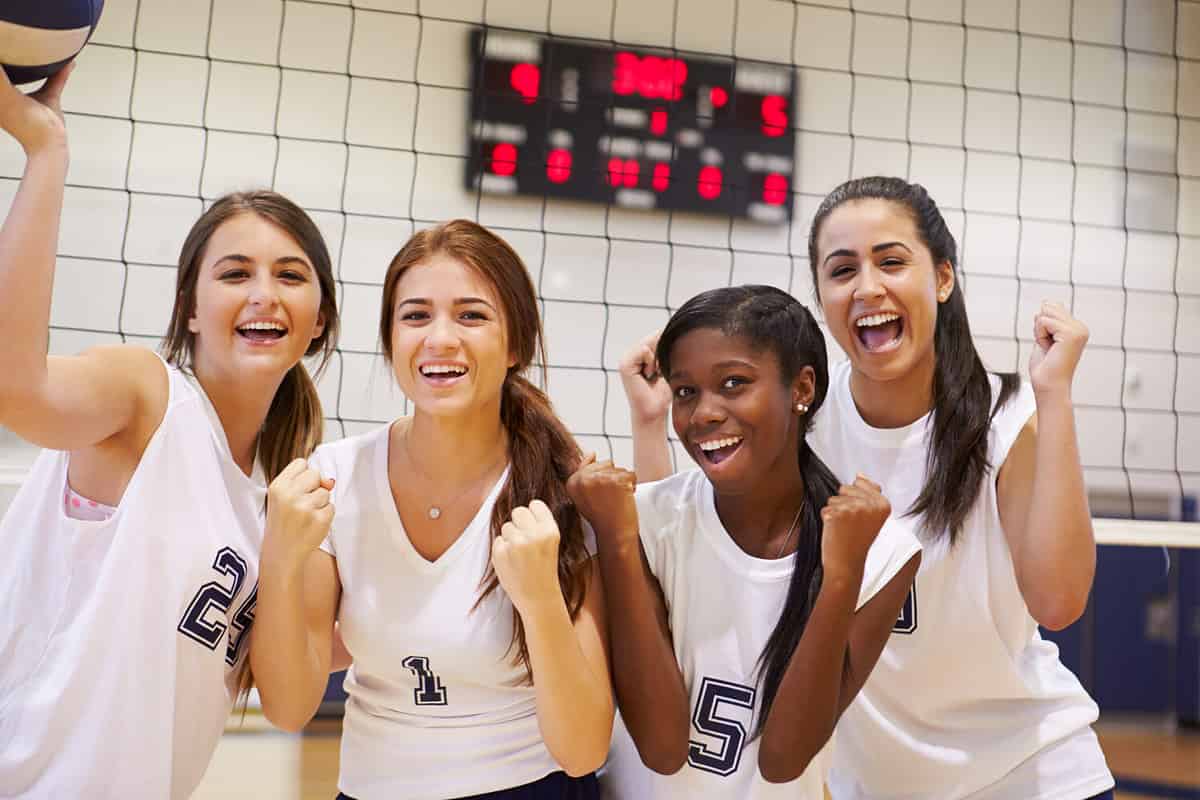 Auburn Academy is an overnight volleyball camp in Auburn which is right outside of Seattle. The intensive camps are for intermediate and advanced players ages 11-18. They offer some students extended day camps if they live nearby. The camp is intensive, and players play volleyball for 8-10 hours daily. The training is excellent, and campers can expect to see major improvements in form and style. The camp prides itself on helping athletes build self-confidence, overcome mental obstacles, and do anything standing in their way to better their skills. This is a great camp for disciplined athletes who have the strength and courage to show up and play hard.
3. Fountain Valley School Colorado Springs, CO
Fountain Valley School is an NBC overnight volleyball camp for intermediate to advanced players ages 12-18 who want to take their skills to the next level. The coaches are tough, but the players come out even tougher. The camp is located at Fountain Valley School, which is a private boarding school with dormitories and excellent facilities for campers. The camp specializes in being an intense volleyball camp with different courses and some skills-specific courses for developing young players.
4. Yavapai College Prescott, AZmulti-sport
Yavapai College is an overnight camp for girls ages 10-18. The camps are dedicated to bringing the best out of their athletes, where the training is between 8-10 hours a day with skilled coaches who know how to motivate their players. Along with their volleyball camp, they also offer a co-ed multi-sport day camp.
5. Nike Volleyball Camp at Derryfield School Manchester, NH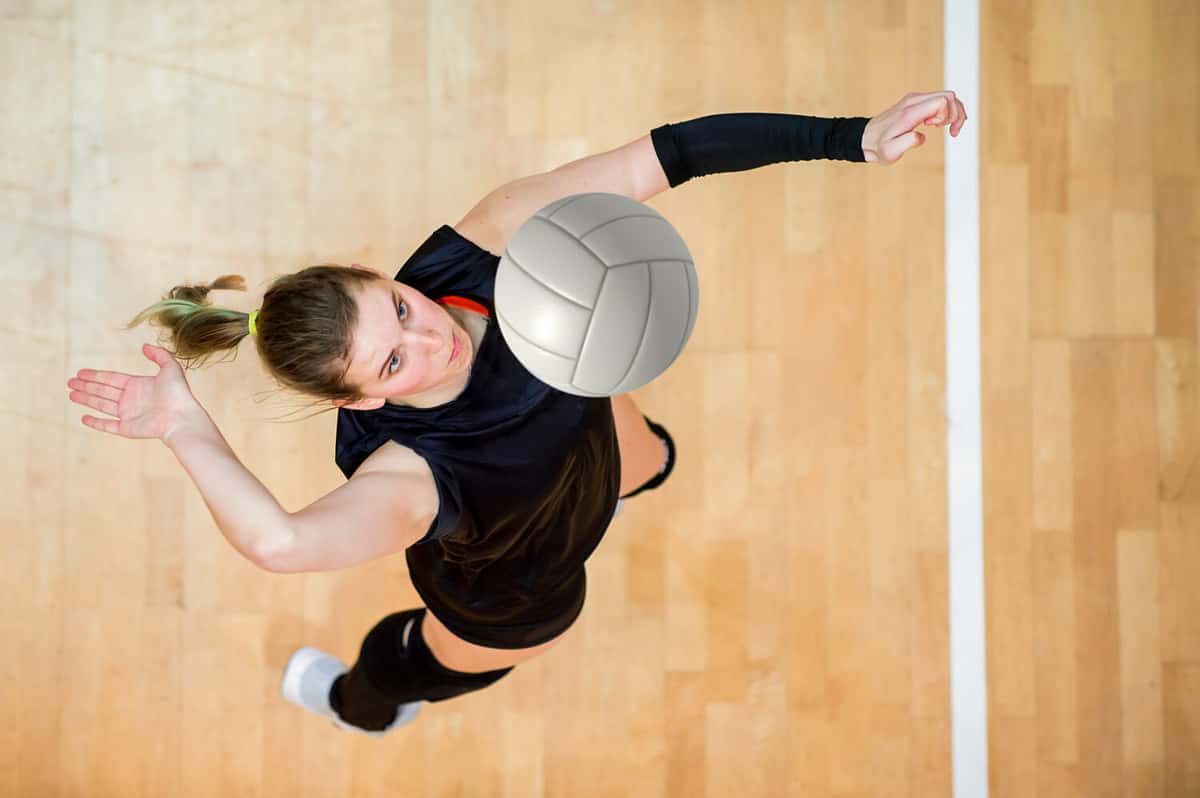 Nike Volleyball Camp in Manchester, New Hampshire, is a co-ed day camp for players to improve their volleyball skills. The camp runs from 9 am to 3 pm, and your young athletes will come home tired after a full day of doing drills and playing with other great campers.
6. Texas Volleyball Camp Austin TX
Texas Volleyball Camp in Austin at the Univeristy of Texas is dedicated to everything volleyball. The residential camp offers camps with a specific focus like libero, setter, serving, and more. The camp even has a team option so an entire team can come to the camp together and become a better-unified team to prepare for the upcoming season. Most of the camps are for girls, but they offer a few for boys too. The state-of-the-art facility is the perfect place for a volleyball camp.
7. BeVolley Academy Tampa, FL
BeVolley Academy offers beach volleyball camps for eager learners. The camps are located in Tampa and St. Petersburg, Florida. Young campers will learn basic beach volleyball skills, and more developed beach volleyball players will learn more about technique and form to help them become the best beach volleyball players they can be.
8. Scott Wong Volleyball Camp Malibu, CA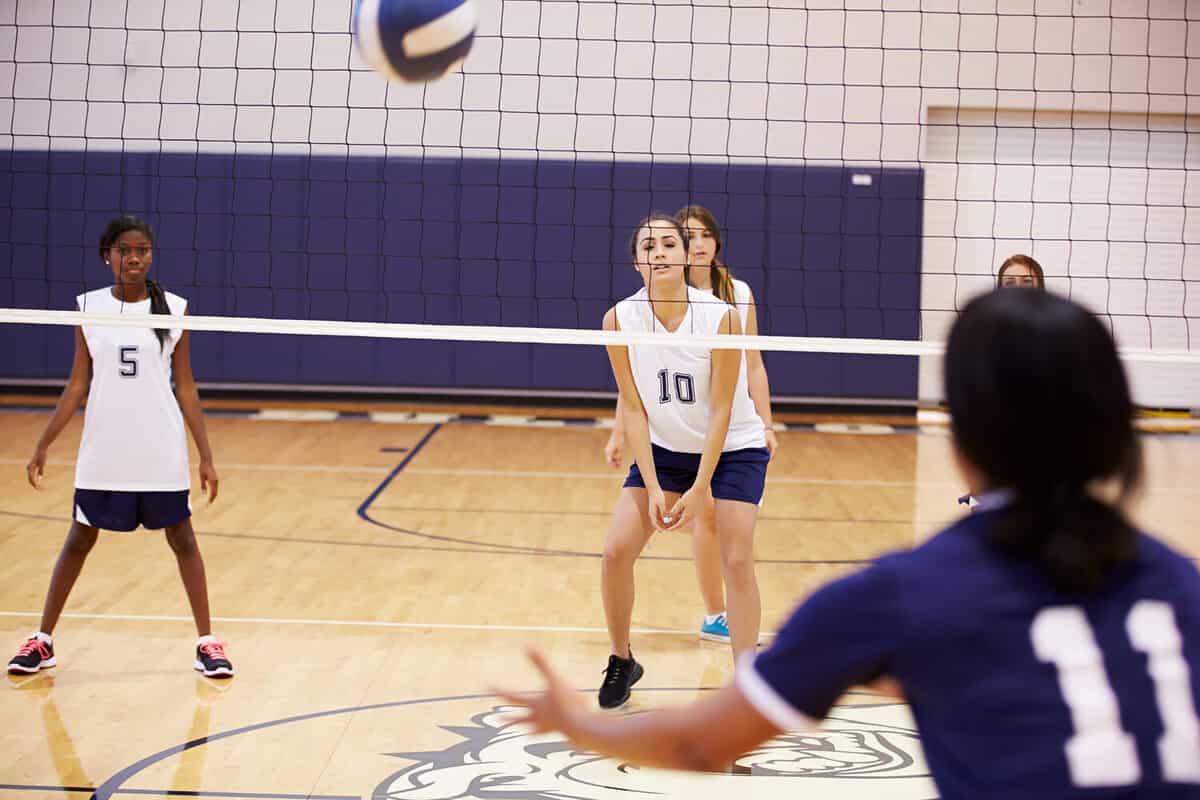 Scott Wong Volleyball Camp is located at Pepperdine University in the heart of Malibu. They offer an all-skills overnight intensive camp for girls from 7th grade to 12th grade where they can learn techniques and up their skills. The camp has long days, from 7 am through 10 pm, where the kids' only job is playing volleyball and doing drills. The facility also offers more advanced camps for players with five or more years of experience. The Elite Camp is for advanced players, it's intense, and players should expect to work hard. Their Prospect Camp is for players considering joining the Pepperdine team. It gives them a taste of what they will experience if they choose the team.
9. New Jersey High-Performance Volleyball Branchburg, NJ
New Jersey High-Performance Volleyball Camp is a volleyball camp focused on improving skills and fostering a love for the game. Campers come to this camp to learn the basics and more advanced skills to help them meet their volleyball goals. The camp works hard to promote good sportsmanship and a positive outlook. The coaches are experienced and know how to get the best out of their players. The camp has both a girls' and boys' camp, plus a middle school camp to get young players starting out.
10. Bronco Volleyball Camps Santa Clara, CA
Bronco Volleyball Camps have volleyball camps and clinics for players as young as kindergarten. Their camps are divided among ages and skills, so everyone gets something out of the camp. Older high schoolers get a chance to improve their while getting detailed pointers, and younger campers get to have fun while learning the fundamentals. The staff is the same staff that coach at Santa Clara University volleyball program.
11. Baylor Volleyball Camp Waco, TX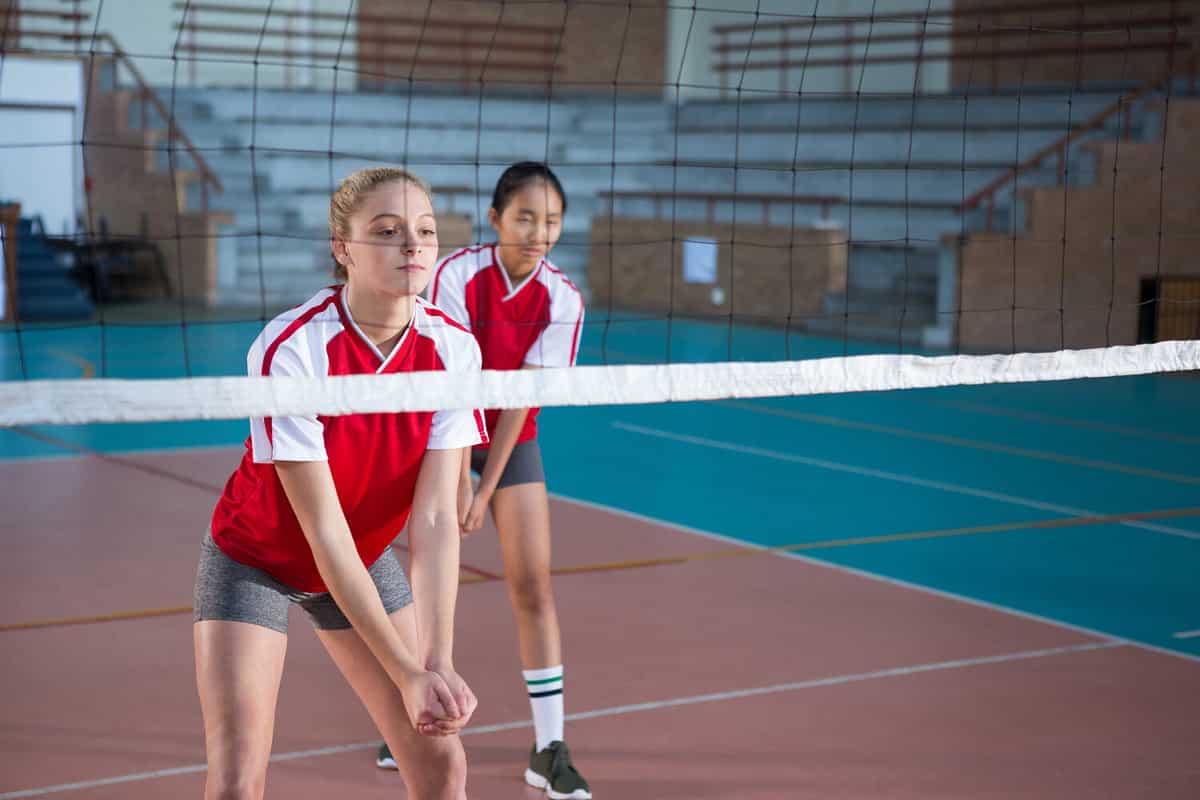 Baylor Volleyball Camp has several options to offer, from all skills courses to positions courses to elite skills courses, so wherever your young athlete is, they can find a camp that suits their skills and needs. The camps are for girls from 5th grade through 12th grade.
12. Coastal Carolina Volleyball Camp Myrtle Beach, NC
Coastal Carolina Volleyball Camp has several camps for girls from 4th grade through 12th grade. The campers can choose an all-skills camp or one that is more specific to positions and skills. The camp also offers competitive team camps for those teams that are building their core skills and strategies for the upcoming season.
13. Michigan Elite Volleyball Academy Pontiac, MI
Michigan Elite Volleyball Camp has two volleyball camps in two different locations. The camps are for girls from 5th grade through 12th grade. Each course is based on age and skill. They even offer a course for those new to the sport to try it out and learn the basics in a safe and nurturing environment. The summer day camp starts at 9 am and runs to 1 pm. In the afternoon, they have camps for specific skills like serving, setting, hitting, attacking, and blocking. Whether you have a knowledgeable player or one that is new to the game, this camp has a course that will be perfect.
14. Northwestern Volleyball Camps Evanston, IL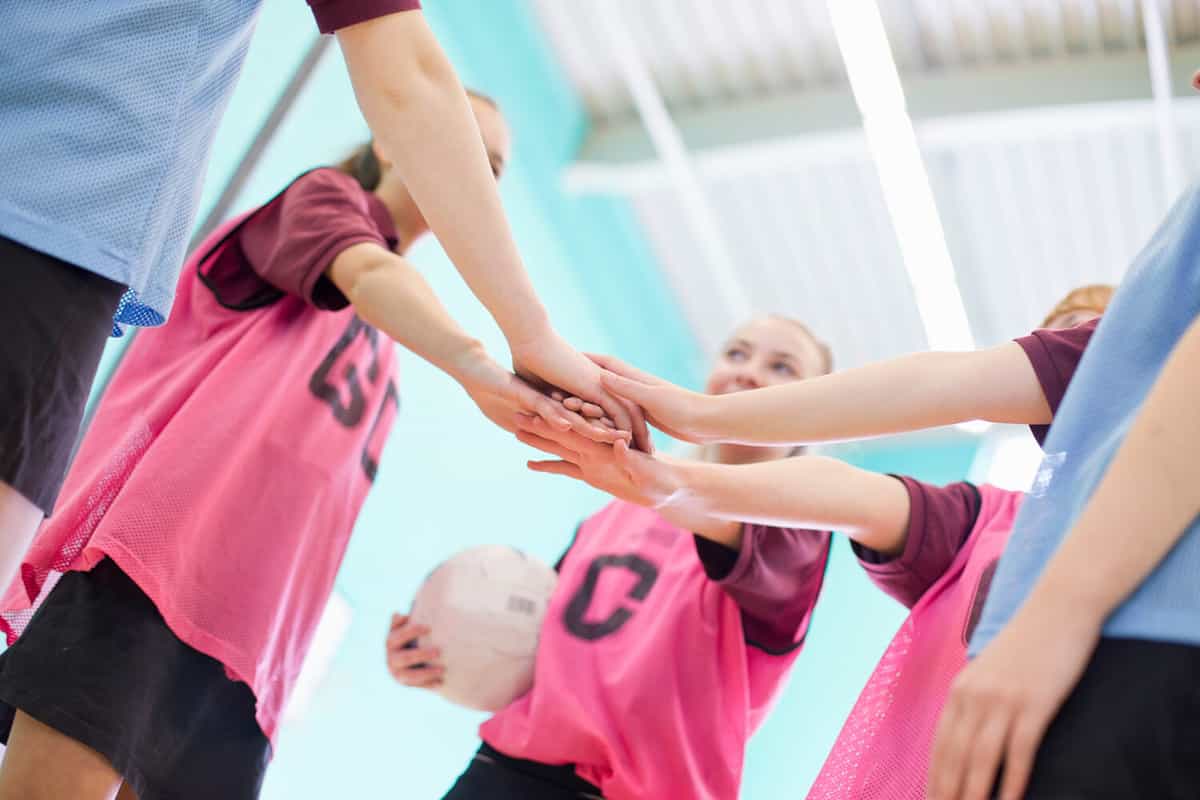 Northwestern Volleyball Camps have volleyball camps for all ages to practice and get better at their sport. They offer a course for little ones from kindergarten through 5th grade where the emphasis is on having fun a fostering a love for the game and the team experience. The camps for middle schoolers and high schoolers are more developed and focused on skill, technique, and strategy to help players become better and gain the skills and confidence they need to excel at their sport.
15. Purdue Volleyball Camps Lafayette, IN
Purdue Volleyball Camps has several volleyball camps. For beginners in grades 5th through 8th, they have a basic learning camp to get kids started. For 7th to 12th graders, there are skill-specific camps like setting, serving, hitting, defense, and passing for campers to dive into the areas that they need to improve. The camp also offers team camp for teams to come as a group and get the instruction they need to get better before the next season.
The image featured at the top of this post is ©Sergey Novikov/Shutterstock.com.