The state of Louisiana is a beautiful place, filled with artistic, cultural, and educational opportunities. The best camps in Louisiana today cater to all kinds of interests and welcome kids of all ages. Louisiana is the birthplace of American Blues. So, it might just be the best place to send your young musician for the summer! And there are so many great cities with creative and diverse offerings. From the Mardi Gras celebrations in New Orleans to the incredible nature and wildlife to check out in the Bayous. Check out options for a more traditional summer camp, a music arts camp, a theater camp, or a sports camp. There's something for everyone in the great state of Louisiana. Keep on reading to learn more and find the camp that's right for you!
Arden Cahill Academy Summer Camp
Sign your child up for the Cahill Camp Corral 2023 Sessions. At this camp, they'll be sure to have a great cam experience. At Arden Cahill Academy, campers ages 3-13 will participate in age-appropriate and super-engaging activities in the beauty of Louisiana Nature. This camp is hosted on the Arden Cahill campus in Gretna, Louisiana. At camp, there are opportunities to interact directly with farm animals, and there are classes in art, theater, steam subjects, and swimming. And don't worry, there's also plenty of time for free play and exploration! Throughout the summer, there are weekly camp themes. Some of these include Ocean Week, Space Week, Pirate Week, and Dino Week! There are even special events at the end of each week where campers dress up and celebrate their time spent at camp. Send your child to one of the best camps in Louisiana today!
Camp Invention
At Camp Invention, creativity, and curiosity reign supreme. While these camps happen nationwide, one of them takes place right in Louisiana at two different locations. Open to grades K-6, these summer camps work to empower and educate. It Is a great setting for children who are interested in the fields of STEM. This stands for Science, Technology, Engineering, or Math concepts. Campers spend a full week building skills, making memories, and forging friendships. With great classes to take and surrounded by their peers, they're sure to have the best time learning at this hands-on, educational summer camp!
Louisiana Children's Museum Summer Camp
Make your child's summer super special at the Louisiana Children's Museum Summer Camp! Held in New Orleans, Louisiana, these camps are designed to be engaging, hands-on and educational. Campers will participate in programs for science, math, reading, and the arts. There will be plenty of time for games and lots of supervised time to explore the beauty of 8.5 acres worth of park space in City Park! Programs happen both indoors and outdoors, with different weekly themes available depending on session sign-up. There are art projects, a daily story time, and a water-related activity that's sure to keep campers cool! Check out their website for more information on this summer's themes!
Kids Cam Camp
At Kids Cam Camp, campers will have full days full of fun activities including sports, the creative arts, water sports, and STEM courses. These weekly day camps encourage kids to have fun while learning and trying new things. Not to mention all the fun people your child will meet attending one of these camps at their Louisiana locations! This camp promotes the values of resilience, reinvention, reflection, and an appreciation of the power of our differences. Kids Cam Camp ensures guidance and structure in the months without school. It also emphasizes the beauty of the world without screens to encourage kids to enjoy the world around them. At the end of this camp, your child will emerge with a better understanding of themselves. They'll have some new skills to try out and a summer filled with wonderful memories!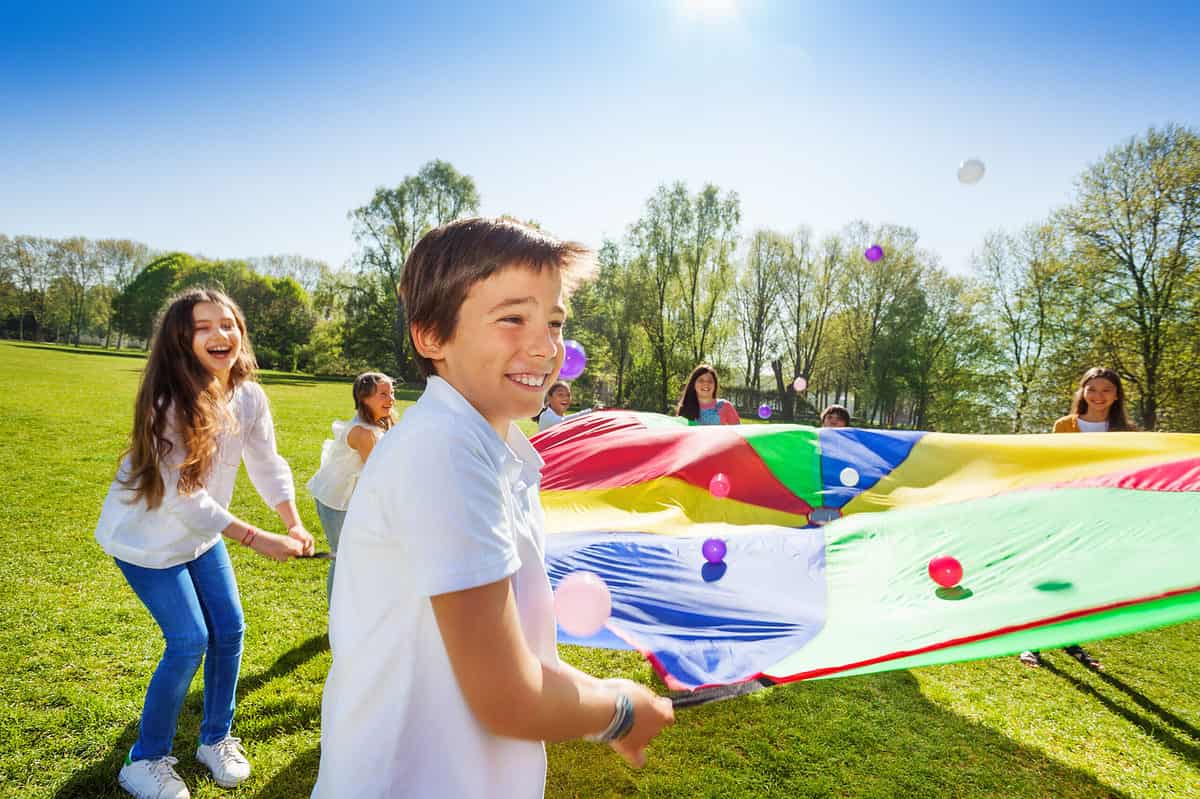 Ochsner Fitness Center Summer Camps
At the Ochsner Fitness Center, summer camps are full of fun! Open to campers ages 3-12, day camp sessions run from May through August. Pick from fun activities like non-competitive sports, obstacle courses, water athletics, and artistic projects. There will also be field trips! As part of camp sign-up, there's the option to select a Swimming lessons-specific camp or a Gymnastics and Tumbling camp. The gymnastics camp is through Elmwood Gymnastics Academy. All camp sessions are held at the Ochsner Fitness Center in Harahan, Louisiana. Send your child to one of the best camps in Louisiana today!
Ecole Billingue
For a unique and worthwhile summer camp experience, check out Ecole Billigue. At this French emersion camp, campers will take courses in this beautiful language, gaining valuable skills while making new friends. Le Camp D'été offers two-week sessions as well as one-week sessions available for sign-up. Previous experience with French is not a requirement to join this wonderful learning experience.
JPAS Theater Intensive
The Jefferson Performing Arts Society hosts a fantastic series of Summer Musical Theatre Intensives. These programs are held in New Orleans between Westwego, East Jefferson High School, and the Jefferson Performing Arts Center. Campers between the grades of 3rd-12th will participate in musical theater and acting courses. In a safe and encouraging environment, children of all theater skills and experience levels will make new friends and step outside their comfort zone. Each camp is purposely kept small so there's the chance for individual training and instruction with professional theater staff.
Louisiana Academy of Performing Arts Summer Camp
At the Louisiana Academy of Performing Arts Summer Camp, campers will participate in music and dance classes galore! Open to ages 5-14, campers choose from over 40 arts programs to fill their days at one of the best summer camps in Louisiana today. Pick from theater classes, dance classes, vocal classes, and more, your child will get a well-rounded arts experience at this one-of-a-kind camp. Sessions begin in July and take place at the Mandeville School of Music and Dance, and the River Ridge School of Music and Dance. Classes happen from 9 am-3 pm.
Nike Sports Camps
The Nike Sports Camps are a great resource for young athletes of all ages. Hosted in states all over, the Louisiana state camps cater to sports like Soccer, Lacrosse, Football, Cross Country, and more. Certain sessions accept younger than elementary-aged children, be sure to check out their website to learn more about the specific summer program that will fit the needs of your young athlete.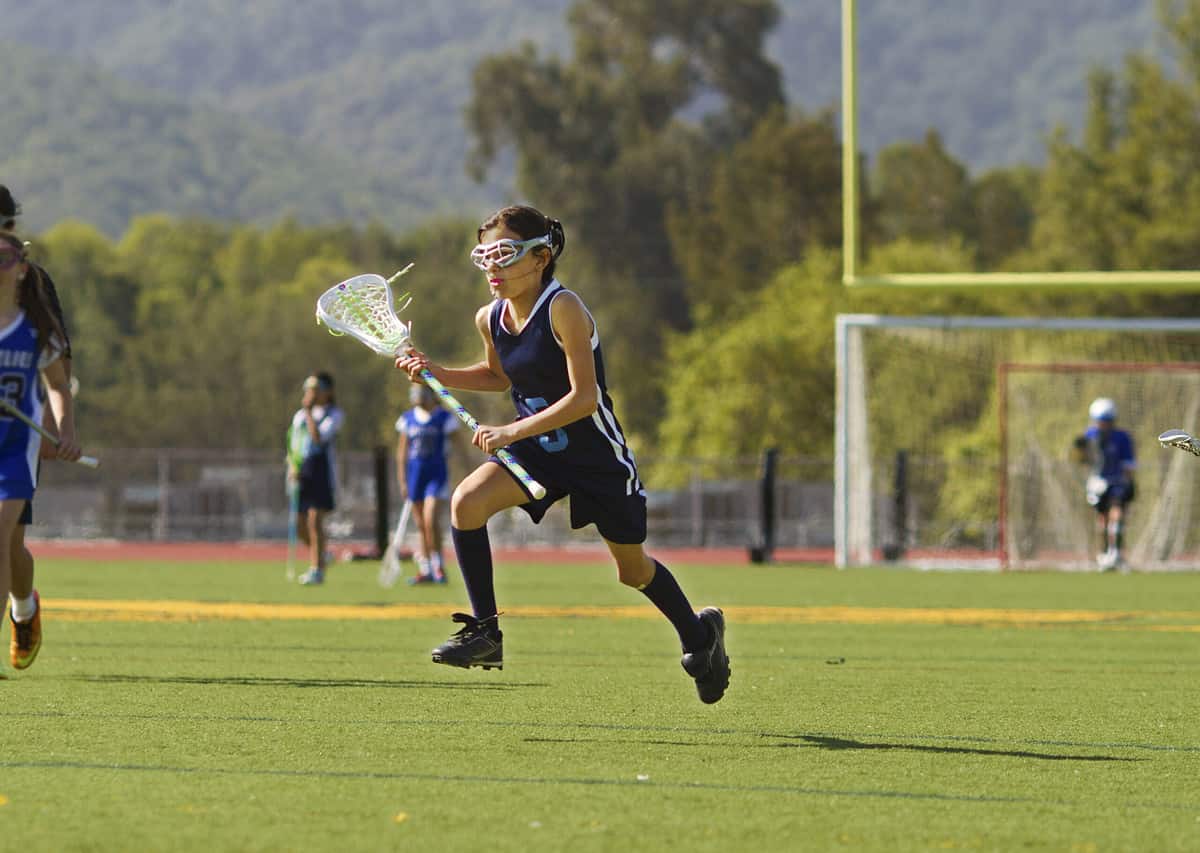 Mount Carmel Academy Summer Camp
The Mount Carmel Academy Summer Camp is open to girls in the 2nd through the 8th grades. Hosted on their campus in New Orleans, Louisiana, campers pick from activities to shape their summer and guide their sense of exploration. There are classes in the arts, sciences, dance, design, theater and so many more options to choose from. There's a morning session and an afternoon session and all sessions begin June 5th and go through June 30th. What better place to make new friends and build new skills? Check out all the opportunities available to your child at one of the best summer camps in Louisiana today!
Ogden Museum of Southern Arts Summer Camp
Located in New Orleans, Louisiana, the Ogden Museum of Southern Arts hosts multiple summer camps for artists of all ages and skill levels. Open to children in grades 2nd-12th, campers will participate in sessions that focus on photography, painting, printmaking, fashion design, and more! Each camp session is taught by professional artists and educators. Be sure to check out their website to see the details of each session, all of which start in mid-July.
The image featured at the top of this post is ©Kevin Ruck/Shutterstock.com.