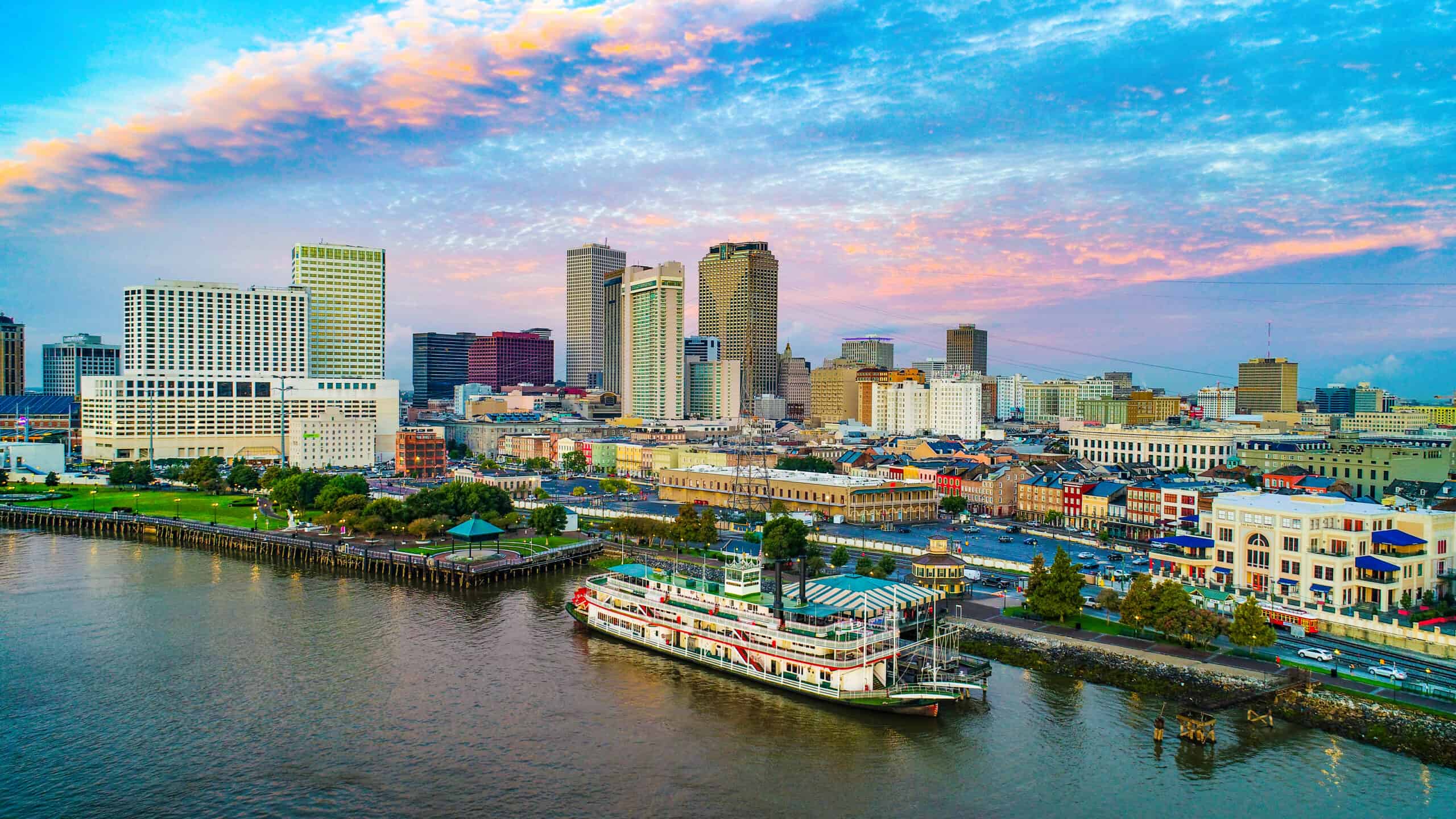 The Best Things For Kids to Do in New Orleans
When you think of New Orleans, chances are you do not immediately think of children. New Orleans is known for its vibrant nightlife and festivals like Mardi Gras. A picture of Mardi Gras beads and exciting parades may flash into your mind when you think of this popular city. However, New Orleans also has fantastic music, culture, diversity, and fun activities for kids. Look no further than this list for the best things for kids to do in New Orleans!
Is New Orleans Kid-Friendly?
All the excitement and culture can make New Orleans an enjoyable place to visit. However, you may ask yourself, is New Orleans kid-friendly? You certainly don't imagine taking your children to Mardi Gras, especially younger ones. But the truth is there are so many fun choices for children to experience the culture in this city, and New Orleans is kid-friendly!
There are several kid-friendly activities here that are fun for the whole family. These include the Audubon Zoo, the New Orleans City Park, and the aquarium. So, if you are thinking of going to this vibrant city with your family, you can certainly find some fun things for your kids to do in New Orleans!
Is New Orleans Safe For Families?
Another critical question often arises among parents. That is whether New Orleans is safe for children. As with any area you visit, always consider the safety of your children and be sure to research safety tips before visiting the area.
New Orleans can be very safe for families to visit. However, you must know which places to avoid before staying here. Some sites to avoid with kids include Saint Rich, Central City, Seventh Ward, and the Florida Area. As with visiting any place, it is necessary to be diligent and stay with other people when visiting the city of New Orleans. However, you can still enjoy New Orleans's family-friendly activities and closely monitor your children and the environment around you at the same time.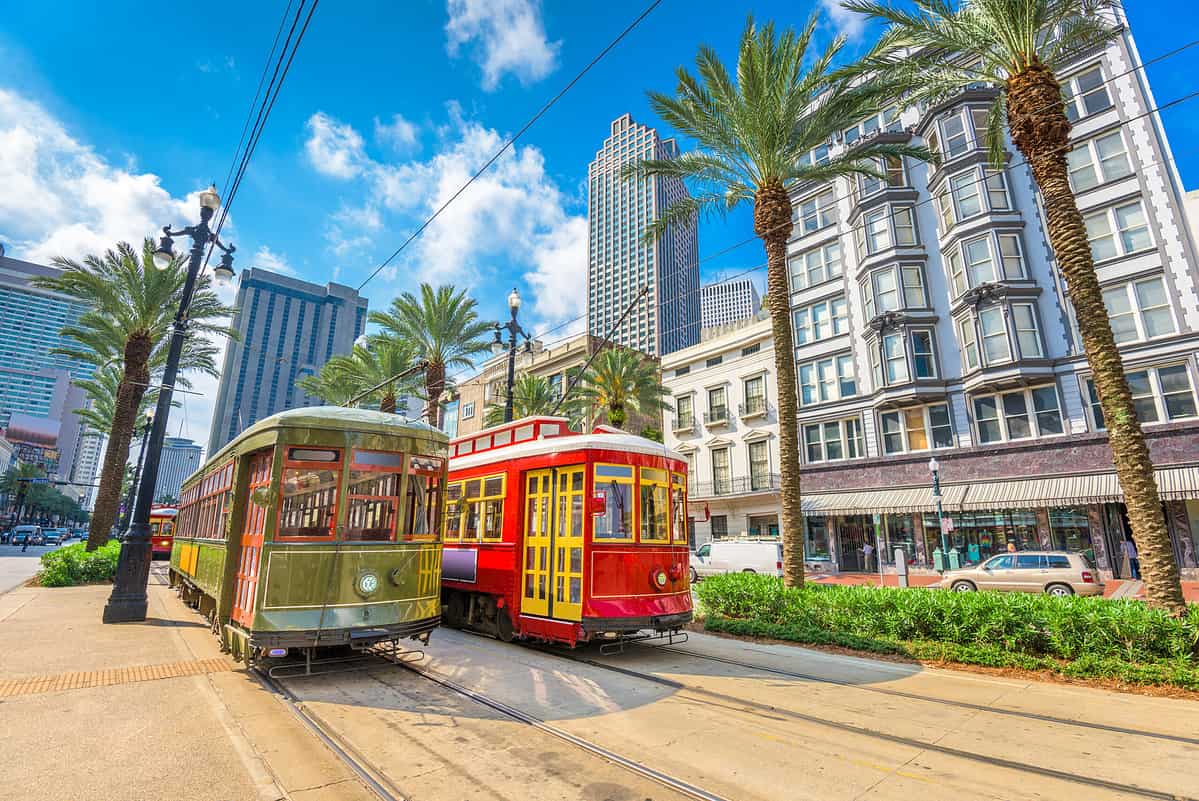 Fun Kid-Friendly Things to Do In New Orleans
Get ready for a fun-filled family afternoon with these awesome activities that you and your children will enjoy in the heart of New Orleans!
Here is our list of the best things for kids to do in New Orleans.
Joan of Arc Statue
The very first activity on the list is the Joan of Arc Statue. Although, if you have young children, they may not yet appreciate the history behind the Joan of Arc Statue. However, it is still an enjoyable place to visit.
If you have a history buff or enjoy historical monuments, this could be a quick trip that will strengthen your appreciation of the immense history of the world and New Orleans.
Emmanuel Fremiet, in the late 1800s, originally cast this Joan of Arc Statue. Although the statue spent most of her life in a warehouse, in 1972, she was finally put on display. This statue represents so many qualities. The main ones being persistence and vigor. Although this monument will only take a short time to visit, it is a great pit stop on your way to another family-friendly activity.
Louisiana Children's Museum
Louisiana Children's Museum is an excellent place to take your child while visiting New Orleans. There are so many exhibits that your child will love to explore. They can explore nature with a Dig-In to Nature exhibit. Your child can also learn to care for nature or explore the promise tree. One fun activity here is making leaf rubbings of trees from the City Park.
Your child can also have fun exploring food, playing in the market, or learning how to move coffee beans up and down with a crane. With so many hands-on and engaging experiences for your children, they will always be energized at the Louisiana Children's Museum.
For the littlest ones, they can explore water tables, pretend play, play music, and play a fun game of iSpy. So grab your kids and go to the Louisiana Children's Museum today for an epic adventure!
Audubon Zoo
The Audubon Zoo allows children to get up and close to amazing animals, like giraffes, elephants, and even orangutans. If your child is an animal lover, they will have a terrific time at this zoo. The animals featured here are vast. For example, you can watch a giant anteater, tortoise, or even a rhinoceros hornbill. This is a unique and exciting bird that has an incredible casque. If you don't know what that is, you'll know after you leave the zoo!
Audubon Aquarium of the Americas
If you want to get out of the hot sun, the Audubon Aquarium is another fantastic place to visit. You can explore the deep sea with potbellied seahorses, lionfish, and cow nose rays.
This aquarium has recently been renovated and re-opened in 2023. It has more than 3,600 animals that also include endangered species. Your child will also see rare creatures like white alligators that are often not seen around.
Jean Lafitte National Historical Park and Preserve
At the Treasure of Jean Lafitte, there are plenty of activities to participate in and observe. In addition, there is an extensive rich culture to be celebrated here.
You can explore the French Quarter Visitor Center or take in the Chalmette battlefield and learn more about the Battle of New Orleans. While here, you can also explore the culture of New Orleans and the Cajun influences on music, food, and much more.
Airboat Swamp Tour
The Airboat Swamp Tours are a fun way to explore nature in New Orleans. While on this boat tour, you will see extraordinary wildlife, from gators to snakes and maybe even eagles.
The guides are engaging and have an expansive knowledge of the area around them. If you enjoy learning about nature and history and want to take a fun boat ride with your family, this option is delightful.
Carousel Gardens Amusement Park
The Carousel Gardens Amusement Park is a fun way to spend the day with your family! Take a train ride and enjoy the area around you.
Then hop on the carousel ride that is over 100 years old. This amusement park has over 18 rides, including a Wacky Shack, Scrambler, and a giant slide. You and your children will have a fun afternoon here together!
City Park
The City Park in New Orleans is entertaining for families to visit. With so many activities you can experience, you can quickly fill your day or week with all the options!
Enjoy the Botanical Gardens and The Carousel Gardens Amusement Park, and even go boating or biking. You can also take in a sports game, enjoy fishing, and visit Story Land. Story Land delights children by bringing loved storybooks to life.
When you get hungry, you can take a few hours and enjoy delicious meals at the Kitchen In The Garden, Café Noma, or even Fillmore In The Oaks, all delightful restaurants the tourists adore. In addition, City Park has no shortage of entertainment for families to enjoy while in New Orleans.
The Steamboat
Steamboat tours are an excellent way for families to explore New Orleans in a fun atmosphere. The New Orleans Steamboat is no exception! This tour offers dinner, daytime, and Sunday jazz cruises. These are fun cruises that children will enjoy as much as their parents. Get on the water and experience diverse city swap tours or plantation tours.
This parent company has been operating steamboats for the longest time in the world! You can trust that they know what they are doing after being an operation since 1817. Explore the expansive culture of New Orleans and experience the wonder of the Mississippi River with the Steamboat Company.
One Final Note
New Orleans is a unique and energetic place to visit alone or with family. It is also a safe and kid-friendly area, with many options for your children to enjoy.
Do you have a history buff who would enjoy visiting plantations and the Joan of Arc Statue? You may have an animal lover who would enjoy the engaging aquarium or the zoo. Swamp tours and boat rides also help bring the city to life and give you a great appreciation for the culture in New Orleans. So if you're visiting this city and would like to explore some fun family activities, these are the best things for kids to do in New Orleans!
If you are looking for fun things to do in the surrounding states with your children, take a look at these fun activities in Miami, Houston, Destin, and Orlando.