If you want to go on a family vacation, then you can't go wrong with Florida. The whole state is synonymous with warm weather and friendly people. You get all of that and more when you visit gorgeous Orlando. The question is, what are the best things for kids to do in Orlando? The fact is that there are countless activities, and they run the gamut from amusement parks, zoos, and aquariums to education museums and fun arcades.
Without further ado, let's talk about the 29 best things for kids to do in Orlando, Florida.
Amusement Parks, Zoos, and Aquariums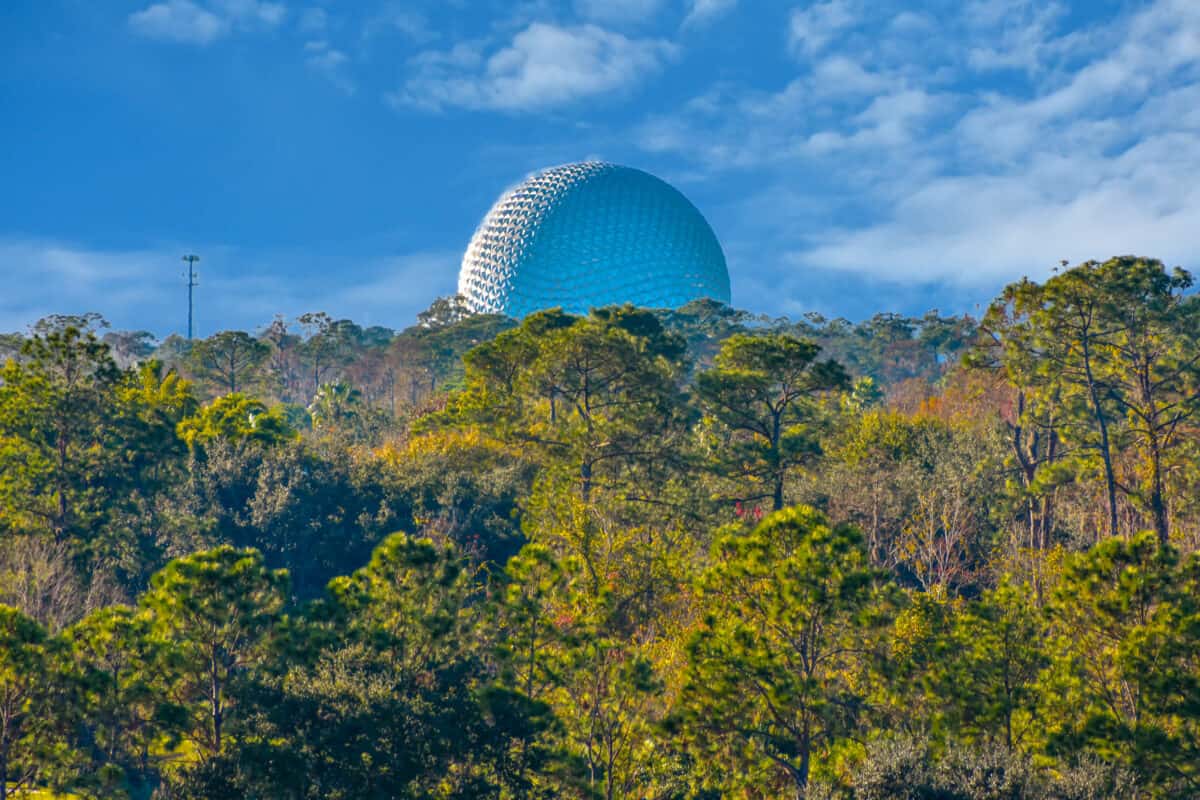 Orlando is the first destination that many parents think about when they plan a family vacation because of the famous big-ticket events. Here are several that you should add to your bucket list.
The Wizarding World of Harry Potter
Kids who love wizards, fantasy, and everything else Harry Potter will love this Wizarding World, where the whole family can explore Hogsmeade village, enter Dragon Alley, and enjoy many fun amusement park rides. Be warned that daily ticket prices can be a bit high, so this is really only for kids who are interested in the subject matter.
Universal's Islands of Adventure
This awesome amusement park is all about superheroes, beasts, and magical creatures. You can basically pretend to be anyone you want to be and enjoy many fun rides and roller coasters. There are many fun attractions for the kids, including the Jurassic World Veloci Coaster, a King Kong encounter, and more. Ticket prices start at $189.
Discovery Cove
When it comes to the best things for kids to do in Orlando, you need to try the aquariums, and Discovery Cove is a one-of-a-kind experience where you can get up close and personal with many aquatic creatures. There is the opportunity to interact with dolphins, feed tropical birds, play with otters, and more. The ticket price includes unlimited food and refreshments. It is truly an all-inclusive experience worth trying.
Magic Kingdom Park
Of course, you can't have a list of the best things for kids to do in Orlando without mentioning the Kingdom Disney Park. This is a place that every family should visit at least once, if only for the memories. The park is loaded with the classic attractions you know and love plus, new rides, roller coasters, and plenty of fun for the children. The park is made up of 6 whimsical lands, and there is always something new to discover. A visit here allows you to become a pirate, visit Tomorrowland, and watch fireworks, all in one place.
Disney's Animal Kingdom Theme Park
Animal lovers big and small should visit Disney's Animal Kingdom Park, which is home to over 2,000 animals across 300 species. In addition to seeing the animals close up, kids can also learn about conservation and the proper way to care for animals. There are multiple lands in this park, including Asia, DinoLand, Pandora – The World of Avatar, and more. This place brings the idea of a zoo to the next level.
Universal Studios Florida
Another destination that absolutely must be on your "best things for kids to do in Orlando bucket list" is Universal Studios. This is the place where your children's favorite cartoon and movie characters bust out of the screen and into your world. This park is home to tons of animated worlds, fire-breathing dragons, and all of your favorite good guys and villains. Plus, there are a ton of amusement park rides that parents will love as well.
Universal City Walk
For a more mellow experience, bring the kids down to the Universal City Walk. This is like a real-life city, but it's made for fun. This is essentially a long street that is filled with restaurants, shopping, and entertainment. Kids can visit the movie theater, play mini-golf, go to the famous M&M store, and more.
Fun Spot America
Although it may be less famous than Disney World, Fun Spot America is an awesome amusement park that kids and parents will adore. It is the home of Orlando's only wooden roller coaster. Plus, it has tons of great go-kart tracks, a huge Ferris wheel, bumper cars, bumper boats, a huge arcade, and the world's 2nd tallest SkyCoaster. This is a fun place, and it is very affordable.
Epcot
The famous Epcot park has been around for decades, and it is still one of the best things for kids to do in Orlando. Sprawled across 300 acres, Epcot is divided into two areas: the World Showcase and Future World. Both experiences provide plenty of fun exhibits, futuristic cars, and delicious food. There is plenty for the kids to see, and it gives parents a bit of a break as Epcot is considered one of the more laid-back Disney parks.
SeaWorld
The world-famous SeaWorld aquarium and theme park is still going strong, and it provides a fun time for visiting children. This is the place where your kids can see the huge killer whales, fun penguins, and all kinds of fish. Plus, it is home to Orlando's fastest, tallest, and longest roller coaster. There are a ton of fun shows to watch, and you can even touch some of the sea life. This park will provide memories that your children will cherish forever. 
Tree Trek Adventure Park
Kids who love nature and adventure will adore Tree Trek Adventure Park. This sprawling landscape is full of fun activities. Kids can zipline through trees, try a challenging ropes course, and swing across a treetop obstacle course. There is fun for children and adults alike.
Gatorland
If you and your kids are in awe of alligators, then you must stop by Gatorland. Florida is famous for their gators, and this park perfectly captures everything with the price of a ticket. This is like a zoo of sorts where you will be able to see alligators, crocodiles, birds, wild cats, snakes, tortoises, and more. There are even shows where you or your kids may be able to touch a real-life gator!
Peppa Pig Theme Park
Kids who have seen every episode of Peppa Pig will adore this theme park dedicated to the Pig family and their neighbors. More than just a novelty, this park features rides and roller coasters designed specifically for children. Plus, it has all of the characters dressed up in costume, so there are many opportunities for amazing photos. 
Sesame Street Land
Located in SeaWorld, Sesame Street Land is an ideal destination for younger kids and parents alike who grew up watching the show. Your children will be able to meet all of the famous characters, including Elmo, Burt, Ernie, and more. If you have toddlers, then this is a must-see destination.
Wild Shows
As a family-friendly destination, Orlando is home to many amazing shows and experiences that you and the kids can enjoy. There is likely to be a show that features exactly what your kids are interested in the most. The shows below make up the best things for kids to do in Orlando.
Medieval Times Dinner Theater
If your kids love knights, princesses, great performances, and delicious food, then you should visit the famous Medieval Times Dinner Theater. This is the show where you watch knights on horseback battle each other until there is one winner. It is family-friendly entertainment that even toddlers are prone to enjoy. You can also take a ton of fun pictures for your photo album.
Pirate's Dinner Adventure
This is another fun show that is basically Medieval Times but with pirates! This is another interactive show where you can enjoy a swashbuckling tale while enjoying delicious food. Plus, during the show, they ask for volunteers, and you could be a part of the experience. This is fun for adults, kids, and toddlers.
Monster Truck Ride at Showcase of Citrus
Kids that love monster trucks and vehicles, in general, will adore this working citrus and cattle ranch, where they can also see all of the sights while riding in a huge 4×4 monster truck! It is truly a unique experience that you won't get anywhere else. On the way, your kids can also feed some of the animal life. Even toddlers can throw out food and get the experience of a lifetime.
Fun and Education Museums
In between the roller coasters and wild zoos, your kids may like the idea of taking a step back and visiting one of Orlando's famous museums. There is a lot to learn, and many of these museums have a ton of fun exhibits. Below are the museums that are considered some of the best things for kids to do in Orlando.
Orlando Science Center
One of the largest museums in the state is the Orlando Science Center. This is a vast museum where your kids learn a ton about the natural world. There are a ton of indoor and outdoor exhibits for toddlers and older children. Among the most popular are the dinosaur fossils that will really put your size into perspective. The museum takes about 2-4 hours to get through, depending on how involved your children are in the exhibits.
Crayola Experience
A museum of a totally different kind is the Crayola Experience, where kids can learn about color and beauty via many fun kid and toddler-friendly activities. Families can spend the entire day going through fun exhibits, including the Chaos and Creativity Show, an activity studio, and an area that is all about the color blue! 
Pioneer Village
Older kids with interest in history will probably enjoy Pioneer Village. This is essentially a throwback experience where your family can see how life was lived before the invention of modern technology. Among the sights are workers using spinning wheels, a blacksmith shop, and more. Toddlers may still find some entertainment in this experience, but it is mostly intended for teens and adults.
Titanic: The Artifact Exhibition
This is another museum that is more geared toward older kids and adults or fans of the 1997 movie. This great location features over 300 different artifacts that were recovered from the famous ship, and they are presented for all to see. You will get to see boots, tableware, clothing, and other amazing items from the time. 
Museum of Illusions
Kids of all ages will get a kick out of the Museum of Illusions. This incredible museum features over 50 different mind-bending exhibits that will make you question your mind and your eyes. A guide will bring you through the museum and they will show you different places where you can take pictures that you can take home. This is truly one of the most unique stops in Orlando.
Kennedy Space Center
Another attraction that your family must visit while in Orlando is the famous Kennedy Space Center. Just a bit outside of the main city, this is still worth the drive. This is a chance for your kids to see real-life rockets and NASA equipment. Depending on the time you visit, there may even be the chance to meet a real astronaut. Of course, this is a real NASA outpost, so kids can see the area where SpaceX launches its actual rockets. 
Miscellaneous Fun
There is so much fun to have in Orlando, that we can't limit the awesome activities to just the categories above. If your family is looking for variety, then consider some of these miscellaneous activities that are fun for kids and adults alike. Add these to your list of the best things for kids to do in Orlando.
Mini-Golfing Disney's Fantasia Mini Golf or Pirate's Mini Golf
Every family vacation should involve at least one game of mini-golf, and Orlando has you covered with awesome themed golf games. While there are countless mini-golf destinations, kids will especially love the golf at Disney's Fantasia and Pirate's Mini Golf. Both of these destinations offer whimsical scenes to enjoy during your game, and since the weather is typically mild all year round in Florida, you can enjoy a game at any time.
Andretti Indoor Karting & Games
The great thing about Orlando is that there is a ton to do, even on rainy days, and Andretti Indoor Karting & Games is a place that you should definitely check out. There is an almost unlimited number of activities to enjoy, including indoor go-karting, video games, ropes course, laser tag, bowling, dining, and more. You could easily spend hours at this destination and create great memories.
Madame Tussauds – Orlando
This is the same Madame Tussauds that you can find in Hollywood, California, and it is great for older kids who love celebrities and famous personalities. This wax museum has lookalikes of Brad Pitt, Ryan Reynolds, Selena Gomez, Anne Hathaway, and more. There are also wax figures of famous superheroes like the Flash and Iron Man. Basically, there is something for everyone.
Orlando Eye Ferris Wheel
Everyone loves a good Ferris wheel, especially one that overlooks the entire city of Orlando! This giant wheel is located in Icon Park, and it is over 400 feet tall, so it is worth a stop if you are in the area. Along with the wheel, visitors can also enjoy other shops and amusement rides in the park. At night, there are also great restaurants and entertainment, and everything is within walking distance.
Kelly Park
The famous Kelly Park is a natural spring area hidden in Orlando that offers fun and adventure for the entire family. In addition to visiting the famous springs, your kids can also take a tube ride down the river. The area also has plenty of playgrounds for the younger children, and there are nice eating areas as well. If your family loves to hike, then you will find many long and winding trails at this destination. Keep in mind that no pets are allowed.
The Escape Effect
Older kids and parents who like to visit escape rooms will enjoy Orlando's The Escape Effect. This is a major attraction that features four different themed rooms. Once inside, your family will need to work together to solve the puzzles and escape. The Escape Effect features a two-hour escape room that will keep you busy, and figuring out how to escape is incredibly rewarding.
Conclusion
So there you have it. The 29 best things for kids to do in Orlando during this spring break or any time of the year. Add these incredible destinations to your list during your next family vacation. There are bound to be at least a few activities on this list that will interest your kids and allow you to create memories that you will remember forever. 
Do you have any hidden gems that you visit every time you are in Orlando? If so, let us know in the comments!