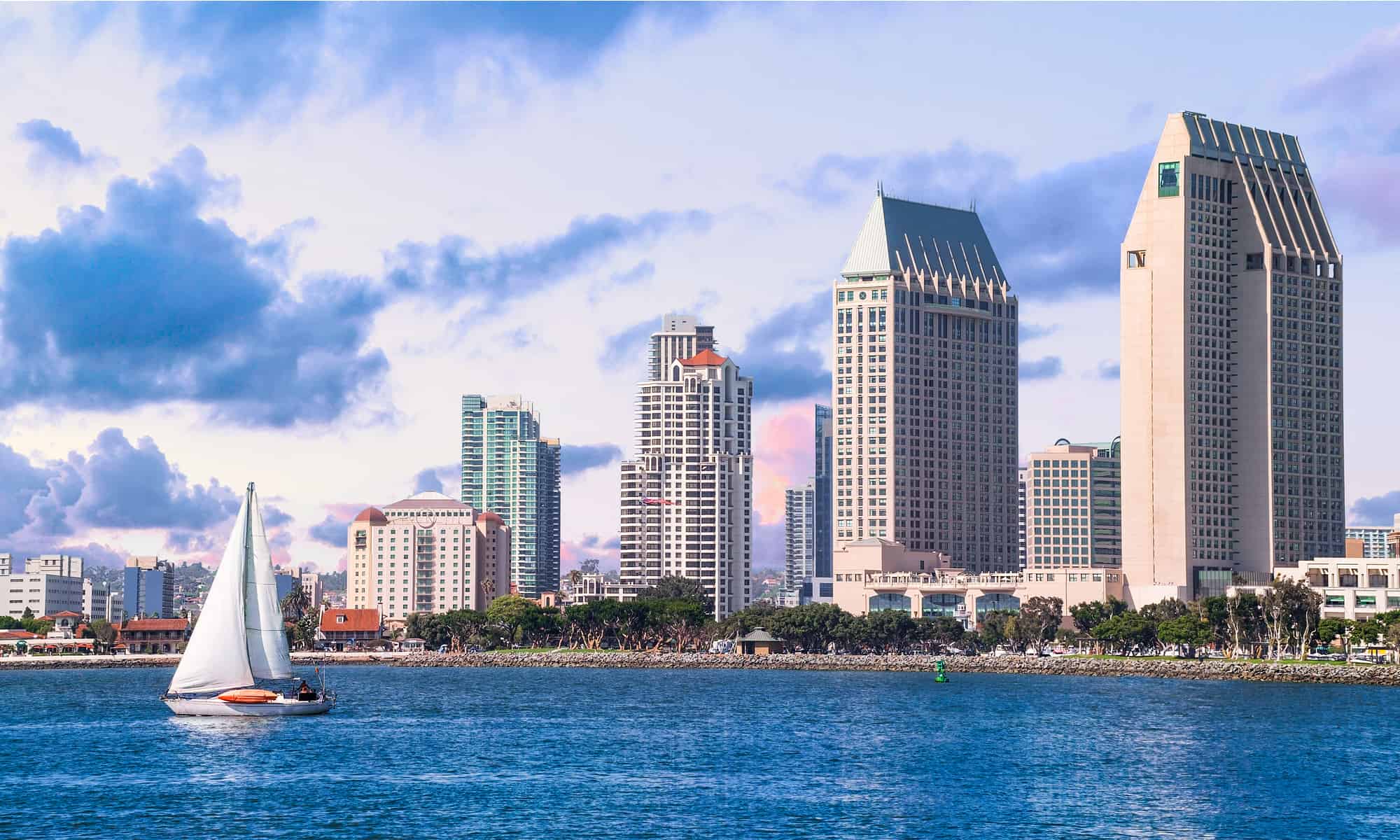 San Diego is considered to be one of the best vacation hotspots in California, if not the world. The weather is perfect, the people are nice, and there is a ton to do. If you are looking for the best things to do in San Diego for kids, we have you covered. Below are some of the best museums, zoos, amusement parks, and beaches this wonderful city offers.
Museums and Education
There are a fair number of museums and educational opportunities in San Diego for kids and parents to enjoy together. If you love learning new fascinating facts, the options below are a must-see.
Timken Museum of Art
Located in Balboa Park, the Timken Museum of Art was opened in 1965 to display the private collection of Anne and Amy Putnam. This gallery, free from Tuesday until Sunday, offers a wide selection of European paintings from famous artists, including Jacques-Louis David, Rembrandt, François Boucher, Girolamo Savoldo, and more. If you have older kids, this might be an attraction that they will want to see.
USS Midway Museum
Kids who love airplanes and the awesome machines that fill our skies will enjoy visiting the USS Midway Museum. While here, you can visit a massive naval ship and see how the sailors live and work. The whole family can also enjoy a self-guided tour through the ship. There are also many awesome planes and fighter jets that will thrill your kids.
San Diego Natural History Museum
Children, teens, and parents will all find something to love about this historical museum. There is so much to learn along the way, including how the dinosaurs lived, how scientists do their work, how fossils are found, and more. There is also a gigantic theater where you can watch entertaining and educational videos about the world and the people of the past.
Fleet Science Center
At the Fleet Science Center, kids can learn about the world around them and engage with over 100 interactive movies and exhibits. Don't forget to catch a show in the massive IMAX dome theater. Kids can learn many things here, including interesting facts about electricity, shapes, elements, and more. Once the kids go to bed, parents can go to the Fleet Night of Science event, where they can learn about more adult-oriented science topics while drinking cocktails.
San Diego Air and Space Museum
Located in Balboa Park, this massive museum features many marvels of air and space. Visitors can walk through many exhibits, including the history of flight and aircraft. See how the Wright Brothers, Charles Lindberg, and other pioneers changed how we get from place to place in the skies. There is plenty to see for space lovers as well, including an original Apollo 9 Command Module and the chance to ride in a massive flight simulator.
Amazing Plants and Animals
Some of the most famous attractions in San Diego for kids are the zoos and botanical gardens. These are the selected attractions that you must see if you visit the city.
The Botanical Building
One of the most photographed attractions in San Diego is the Botanical Building. This is where you can see the world's largest lath structures and more than 2,100 plantings, including many ferns, orchids, palms, cycads, and many other tropical varieties. Your kids will love the cool scratch-and-sniff garden inside. Outside, there is a cool lily pond and lagoon. It is open from Friday through Wednesday.
Harper's Topiary Garden
Families looking for a change of pace can check out Harper's Topiary Garden. This is a sprawling, hilly property that is loaded with gorgeous plants and healthy vegetation. Within the plant life are more than 50 different statues, including a dinosaur, whales and elephant herds, and a buddha figure. New statues are added all of the time. There is also an outdoor museum with many cool sights.
San Diego Zoo
If you are looking for fun things to do with kids in San Diego, you must check out their famous zoo. This massive 100-acre zoo is home to over 4,000 animals. You can see the amazing species by taking the SkyFari Aerial Tram, which travels over the entire park. Your kids will also love the Fisher-Price Discovery Playground, where they can interact with small farmyard animals.
San Diego Zoo Safari Park
Families who want to kick things up a notch should also check out the San Diego Zoo Safari Park. This amazing experience is spread over 1,800 acres, and it is home to amazing animals including rhinos, giraffes, lions, and more. Kids aged 8 and up can also enjoy the awesome zipline safari, which allows them to fly over the top of the park and view all of the incredible animals within.
Beautiful Beaches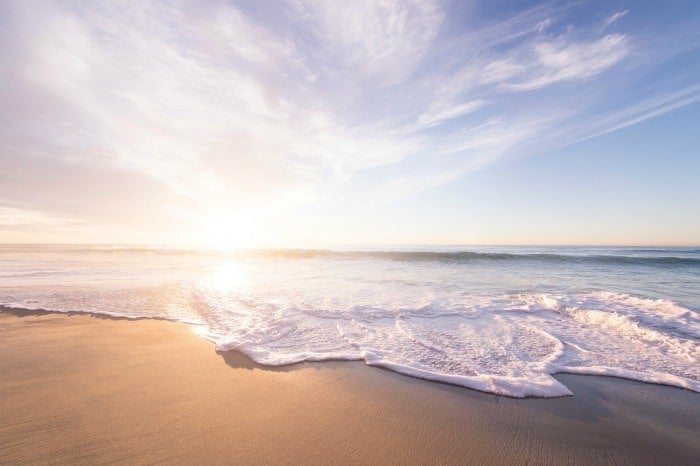 Of course, a visit to this gorgeous city wouldn't be complete without visiting some of the fun sandy beaches. There are many from which to choose, but the options below are considered the best beaches in San Diego for kids.
Coronado Municipal Beach
Voted as the best beach in all of the United States in the "Dr. Beach" survey of 2012, this beach is fun and also environmentally friendly. This expansive sandy paradise is actually made up of four parts: Tidelands Park, Centennial Park, Glorietta Bay Park, and Coronado City Beach. Fun for kids and adults, there are a ton of playgrounds, picnic areas, and of course, access to the lovely ocean. The sand here actually glitters because of the mica found within the crystals. You can engage in almost any activity here, including surfing, volleyball, and kite flying, or you can simply stroll along the coast.
The Children's Pool
One of the best beaches specifically for kids is The Children's Pool, which is a public beach protected by a sea wall. It is a play spot for children and parents that are tagging along. Families can lie on the sand or swim in the water. This is also an area famous for seal sightings, so expect some of those as well.
Torrey Pines State Beach
Located along Highway 101 near La Jolla, the Torrey Pines State Beach is famous for its water activities, but also for the 300-foot sandstone cliffs that were cultivated by the waves of the ocean. This is a great place to take family photos. There are also many amazing coastal bird species to enjoy.
Dog Beach
If your family has a dog or your kids love puppies, then the dog beach is perfect. This is a free beach where dogs with proof of vaccinations and proper licenses can run and play with their owners. Even if you don't have a dog, you can play along and also surf and swim. There are also volleyball courts and picnic areas. 
La Jolla Shores Beach
This mile-long beach in La Jolla is famous for its gentle waves and flowing water. Guests at the beach can try kayaking, surfing, paddle boarding, scuba diving, sunbathing, and more. There is a permanent lifeguard on staff to ensure your child's safety. There are also picnic areas and tons of shells. Leashed dogs are welcome on the beach during morning and evening hours.
Mission Bay Park
This expansive park features 4,235 acres of land and water, stretching 27 miles. There is a ton to do, including visiting eight beaches. Plus, there is the chance to sunbathe, fly kites, play volleyball, and have a picnic. There are also many winding hiking and biking paths and bikes are available for rental. There are 28 public restrooms and shower facilities to ease you and your kids. If you are in the mood, rent a boat and a dock and enjoy the waters at your own pace.
Moonlight State Beach
If your kids are interested in learning to surf, then Moonlight State Beach is the place to be. Known for its safe water conditions and gradual slope, this beach is great for easing into the water while trying to learn this exciting new skill. Even if you don't surf, there are plenty of chances to sunbathe, swim, and play volleyball and tennis. There are also playground areas for the kids and public fire pits, and picnic tables. A lifeguard is staffed on the beach during the peak season.
Amusement Parks
Some of the best things to do in San Diego for kids include visiting many of the amazing amusement parks. Don't leave California before trying one of these great places.
LEGOLAND California and Water Park
Mixing your child's favorite hobbies of Legos and amusement park rides, LEGOLAND California and Water Park offers everything your children enjoy. Kids can ride around in mini carts, program robots to perform fun tasks, build their own Lego sculptures, and more. Attached is an amazing water park that is great for parents and kids alike. 
Birch Aquarium at Scripps
There is a great aquarium at the Scripps Institution of Oceanography, and it gives your kids a chance to learn about the experts' amazing efforts to conserve and help the fish and mammals of the sea thrive. There are over 60 amazing habitats to explore, including a land of octopi and a kelp forest. Most exciting is the tide pool that kids can stand in while touching many amazing sea creatures, including anemones and starfish.
Petco Park
Although not technically an amusement park, Petco Park is a great place to visit if you are amused by watching baseball games. This is where the San Diego Padres play, and if you go there during the season, you are in for quite a show. In addition to watching a great game, you can get snacks, take photos, and even sign up for a behind-the-scenes tour of the facilities.
Sesame Place San Diego
If your kids love Sesame Street, there is no better place in the world. This fantastic amusement park has small rides and fun shows featuring all their favorite characters from the classic children's show. This is one of San Diego's newest attractions, so it cannot be missed.
SeaWorld
While there are several SeaWorld locations around the country, this park in San Diego is a must-see. There are amazing orca shows, the crazy penguins, and many fun roller coasters and smaller kid rides. The experts here are known for their love and care of these precious animals, and it shows. Plan a visit the next time you are in town.
Conclusion
As you can see, there are tons of fun things to do in San Diego for kids. Whether you like amusement parks, plant life, amazing animals, or everything in between, there is something for you. If you are planning your next family vacation, consider sunny and friendly San Diego.