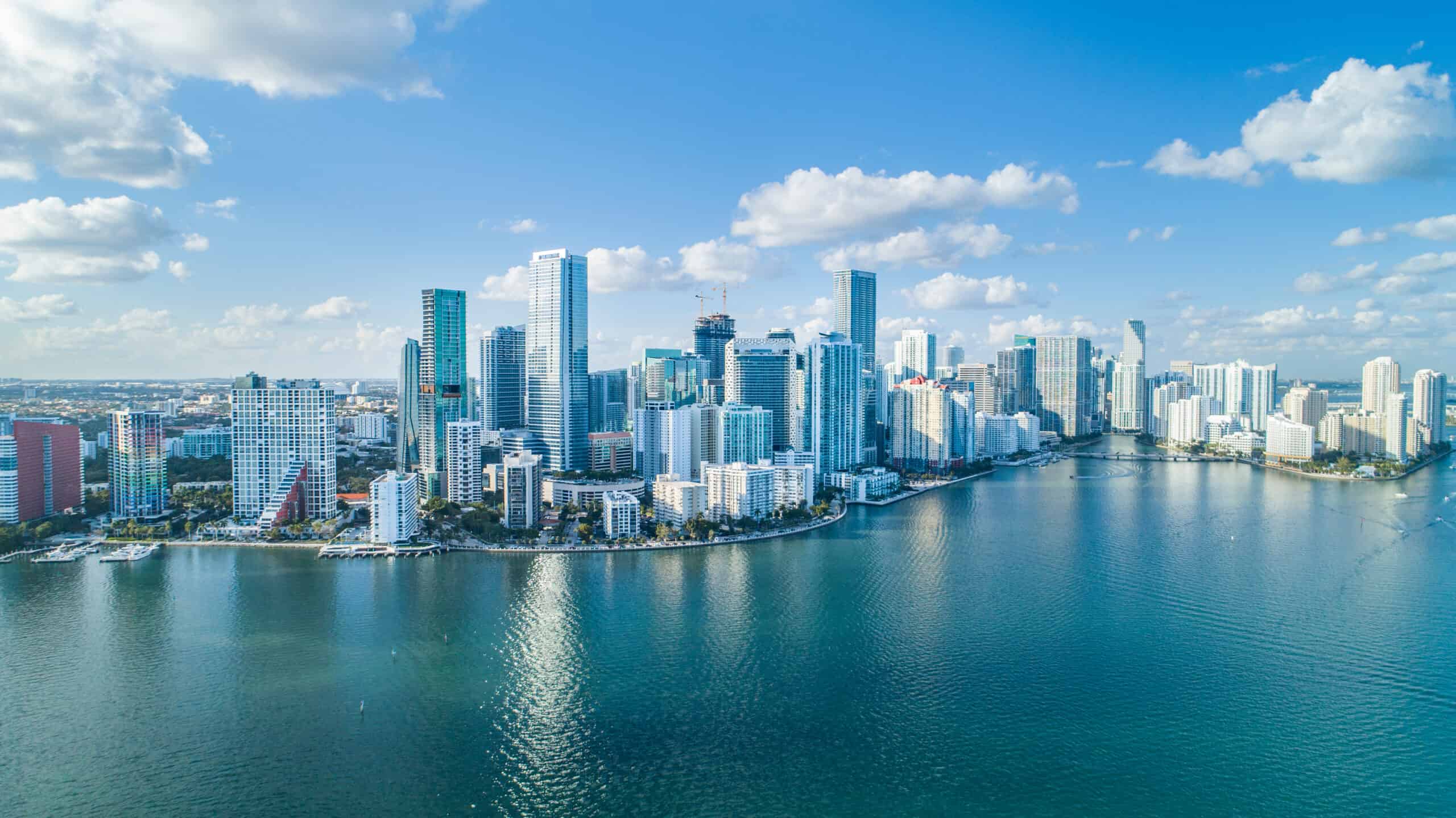 Miami, FL, also known as the Sunshine City, is known for its immaculate beaches. However, it also has a bustling riverwalk and interactive streets. Ocean Drive is a popular place that allows hobbies like people-watching to be done. Also, Miami has outstanding recreational opportunities. These include diving, swimming, and observing exotic animals.
When planning a vacation for your family, the beach is often one of the best places to take children. So, of course, on top of the beach list is Miami, FL. Rightfully so, because Miami, FL, has everything you could ever want in a beach vacation!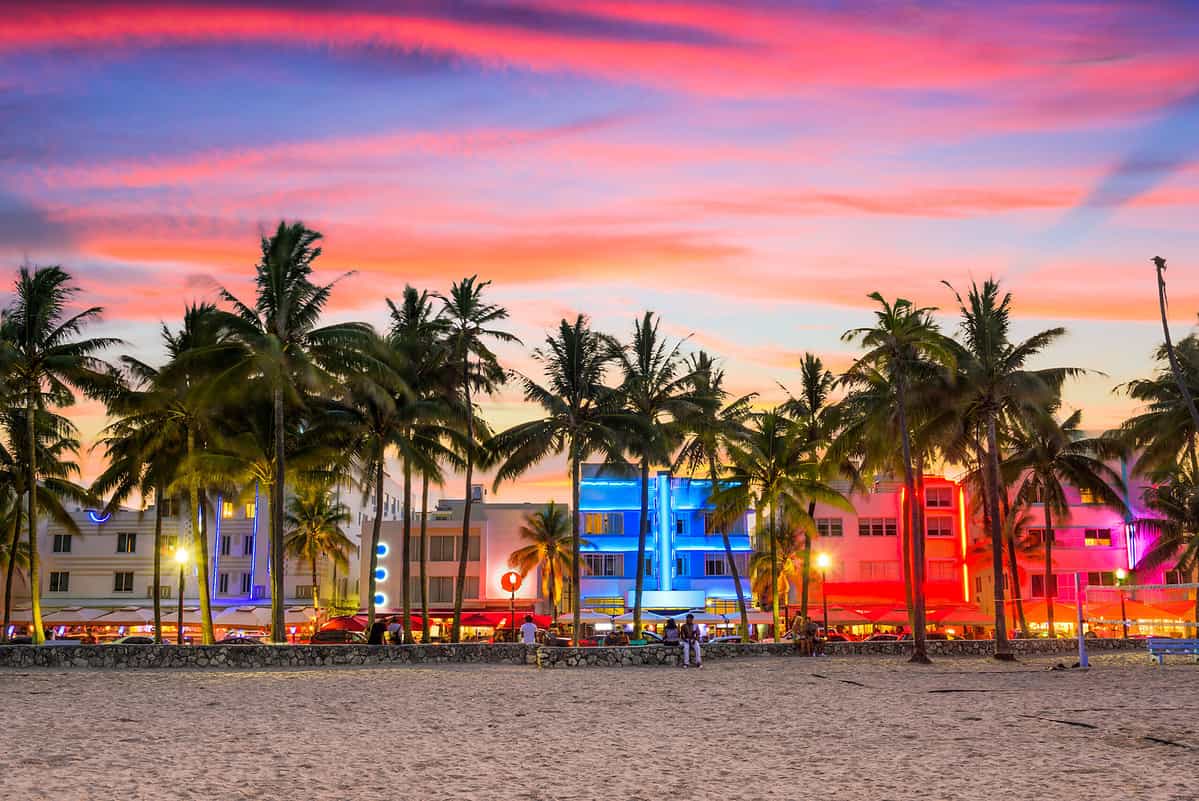 The Best Things To Do In Miami For Kids
Not only does it have a gorgeous beach, but this city also has many fun activities for kids. We have compiled a list of the best things to do in Miami for kids. You'll want to try everything!
Butterfly World
The very first place on the list is Butterfly World. Butterfly World is a magnificent place to check out if you are fascinated with butterflies.
The Butterfly World opened in 1988 and was a dream created by Ronald Boender. When you visit here, you will see over fifty species and 20,000 butterflies. In addition, Butterfly World spans over three acres. These acres display beautiful botanical gardens and the butterfly farm.
There are also tropical birds to observe here. Additionally, experience an animal encounter with a lorikeet. Butterfly World gives your family a charming place to watch nature in all its wonder.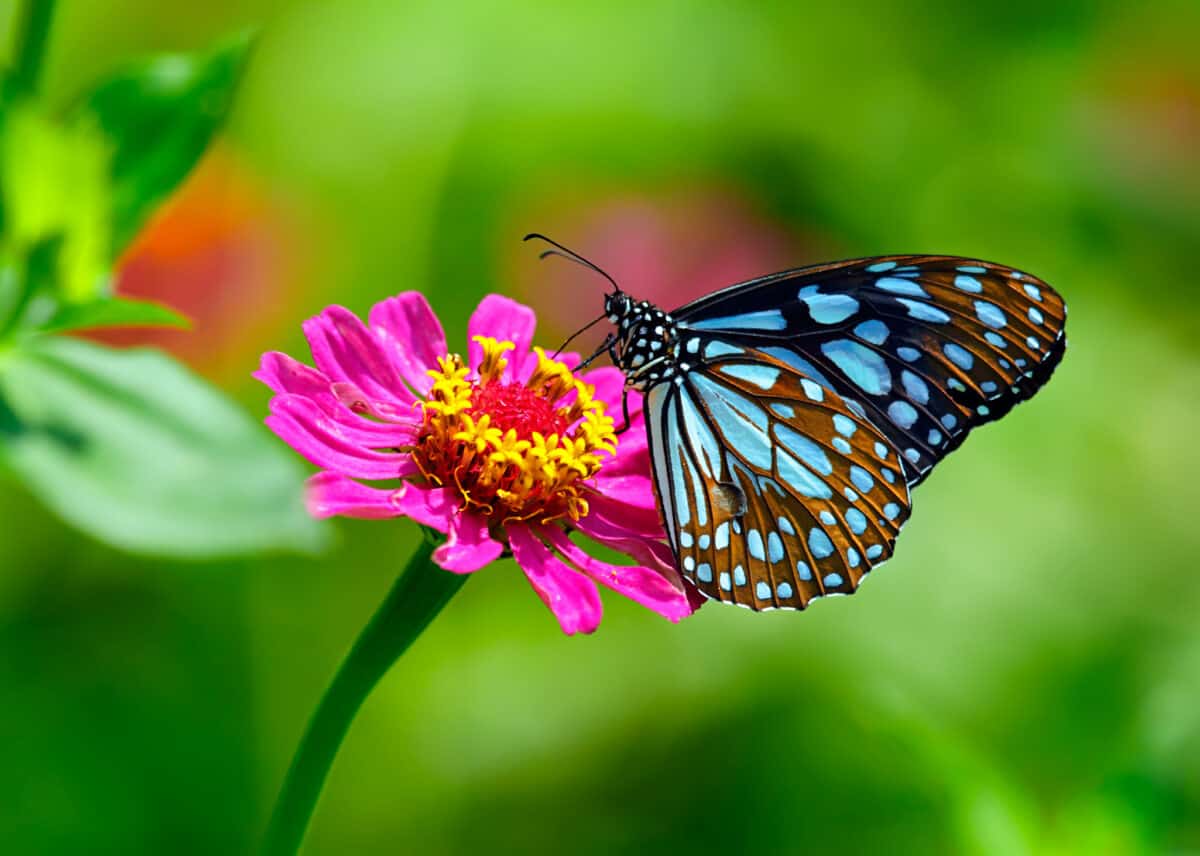 Website: https://www.butterflyworld.com/
Jungle Island
Jungle Island is another fascinating place for your family. Here you can observe and interact with tropical animals. This place was built in 1936 and was also initially known as Parrot Jungle. Jungle Island was created as a place to encounter captivating birds. Also, visitors can experience the rich environment native to Miami.
Jungle Island has undergone many remodels. It is also home to several exotic animals. When you visit Jungle Island, you can experience hands-on encounters. A few of these animals include flamingos, sloths, and lemurs. With stunning trails, interactive animal encounters, and even a private beach, Jungle Island is a sight to behold on your next family vacation.
Website: https://www.jungleisland.com/
Tidal Cove
When you come to Miami, the water is one of the main attractions. Playing in the water with the warm sun beating down on you is a perfect escape for parents and children. Tidal Cove is a fantastic waterpark that offers entertaining activities. These activities allow you to cool yourself off on a hot day.
When you visit Tidal Cove, you can take a trip down the lazy river to relax. Maybe you want to seek the thrill of a lifetime on a raft ride. You can also eat at two different and delicious restaurants. These are Surf House Bar & Grill and Freestyle. Rent a cabana to stay cool. Then go hang out in a Kids' Cove with a swimming pool and fun playscape.
Your child can play on water slides, float in a lazy river, or splash in the water. Tidal Cove is an exciting waterpark to make memories and spend the day relaxing with family.
Website: https://www.tidalcovemiami.com/
Miami Children's Museum
A children's museum is one of the best places to explore with a child. Miami Children's Museum stretches 56,500 square feet and offers impressive attractions. These attractions allow children to explore in engaging ways.
Visit the Curious George exhibit and let your curiosity take over. Explore several engaging activities like the city park, mini golf, or a trip to the farm.
If your child is a fan of math, you could visit the Bank of America piggy bank. Join in on activities that enhance exploring numbers, money, and more skills.
You could even visit a cruise ship that allows children to get hands-on. These activities include legos, ports, a puppet theater, and more. These are just a few fantastic exhibits children can explore while at the Miami Children's Museum.
Website: https://www.miamichildrensmuseum.org/
Santas Enchanted Forest
Visit Santas Enchanted Forest and engage in unique experiences with your family. This amusement park has many family options. Stay energized here with thrill rides like the Tower Swing, Zero Gravity, or the Avalance. Also, you can play on kiddie rides like the Lollipop Swing, Merry Go Round, and Spider Climb.
You can even catch a show that will entertain the whole family regardless of age. From Magicians to Robots, there's a show for everyone.
Not only does Santas Enchanted Forest have rides and shows, but there's also so much more! Experience great food, holiday music, Christmas lights, and the tallest Christmas tree in South Florida. Stay in the holiday spirit no matter the time of year.
Website: https://www.santasenchantedforest.com/
Miami Seaquarium
Aquariums are exciting places to visit as a family. The Miami Seaquarium is boasted as Miami's best aquarium. Your family can take in mammal shows with dolphins and sea lions. Also, visit the manatees and sea turtles, or interact with stingrays.
Have you ever imagined yourself swimming with dolphins? You can at Miami Seaquarium! With Royal Swim, you can have a hands-on experience like no other. If you love penguins, you can get one on one with a lovable one. With so many hands-on experiences available at this aquarium, you are sure to have an incredible time that your children will never forget.
Website: https://miamiseaquarium.com/things-to-do/experiences/
FunDimension
The warm weather is a main attraction in Miami. However, sometimes you need a break from the hot sun. FunDimension offers a cool, engaging place for families to get inside and play.
At FunDimension, you can play arcade games or climb an indoor playground. Experience engaging activities like a rock wall and laser tag. So, no matter what your family enjoys doing, create fun memories, and take a break from the Miami heat here.
Website: https://fundimensionusa.com/
Everglades Alligator Farm
The Everglades Alligator Farm is an excellent place to take an airboat tour. You can also get close to a real alligator, or participate in an alligator feeding.
The airboat tours are a unique experience that allows you to explore the Everglades. If your family loves alligators or even just learning about history, this is a terrific place to visit.
Website: https://everglades.com/
Pinecrest Gardens
In the spot where the former Parrot Jungle used to sit is Pinecrest Gardens. Visit 15 acres of unique attractions. These include tropical plants, trees, and the original habitats of Jungle Island.
If you are interested in history and nature, Pinecrest Gardens is a magical place to visit. There are also kid-friendly attractions, such as a playground, an interactive petting zoo, and places to eat.
Pinecrest Gardens is a great place to enjoy nature, quality family time, and the wonder of Miami, FL.
Website: https://www.pinecrestgardens.org/botanical/tropical-hardwood-hammock
Monkey Jungle
When you think of a swimming pool, monkeys diving into it is the last thing you would imagine. However, when you visit Monkey Jungle, you can immediately observe the Java Monkey Troop. There are over 90 Java monkeys here. They dive, leap, and swim in the wild monkey swimming pool. Also, you can observe them catching their meals and shellfish. They love entertaining guests galore.
The Monkey Jungle is different from a traditional zoo in that it allows visitors to observe the animals in their natural habitats. These habitats encourage natural and not adapted behaviors.
Monkey Jungle is protected for endangered primates and still will enable visitors to observe. Additionally, there are many shows available when visiting Monkey Jungle. The Cameroon Gorilla Forest, Wild Monkey Swimming Pool, and Wings of Love are a few popular shows that visitors flock to.
Does your family love to watch animals in their natural habitats and appreciate exotic and endangered animals? In that case, Monkey Jungle is an excellent place to visit whether you live in Miami or are on vacation.
Website: https://www.monkeyjungle.com/
In Conclusion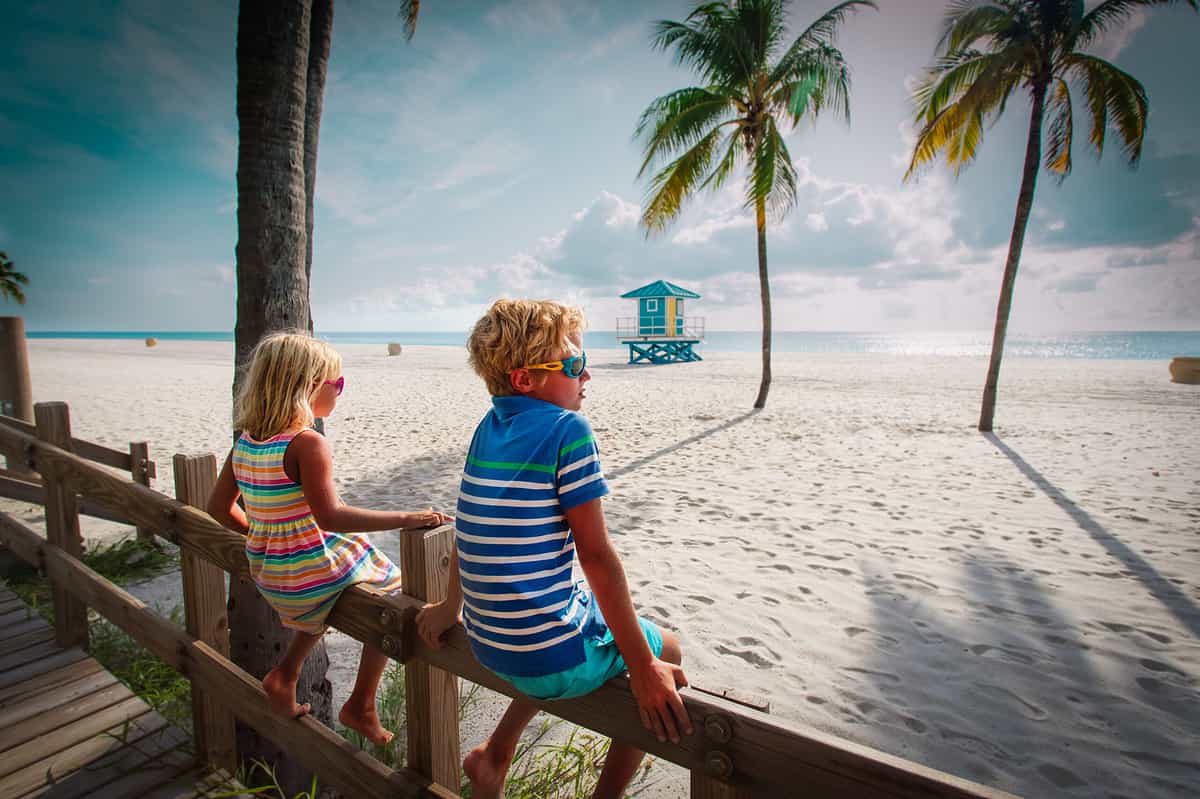 Miami, FL, is a unique and vibrant place to visit. There is plenty of entertainment for children here. Does your family love exotic animals? Then visit Monkey Jungle or Jungle Island. Do they love splashing in water? Tidal Cove is great to spend the day at! There are plenty of options for families to make memories in Miami.
You can get interactive this year with unique attractions like the Butterfly Farm, which allows you to observe over 20,000 butterflies. Spend the day at FunDimension, which gives kids a break from the hot sun with games like laser tag and a rock wall. There are so many fun things to do in Miami for kids!
Florida is filled with amazing places to visit! Check out the best things to do with Kids in Destin Florida.