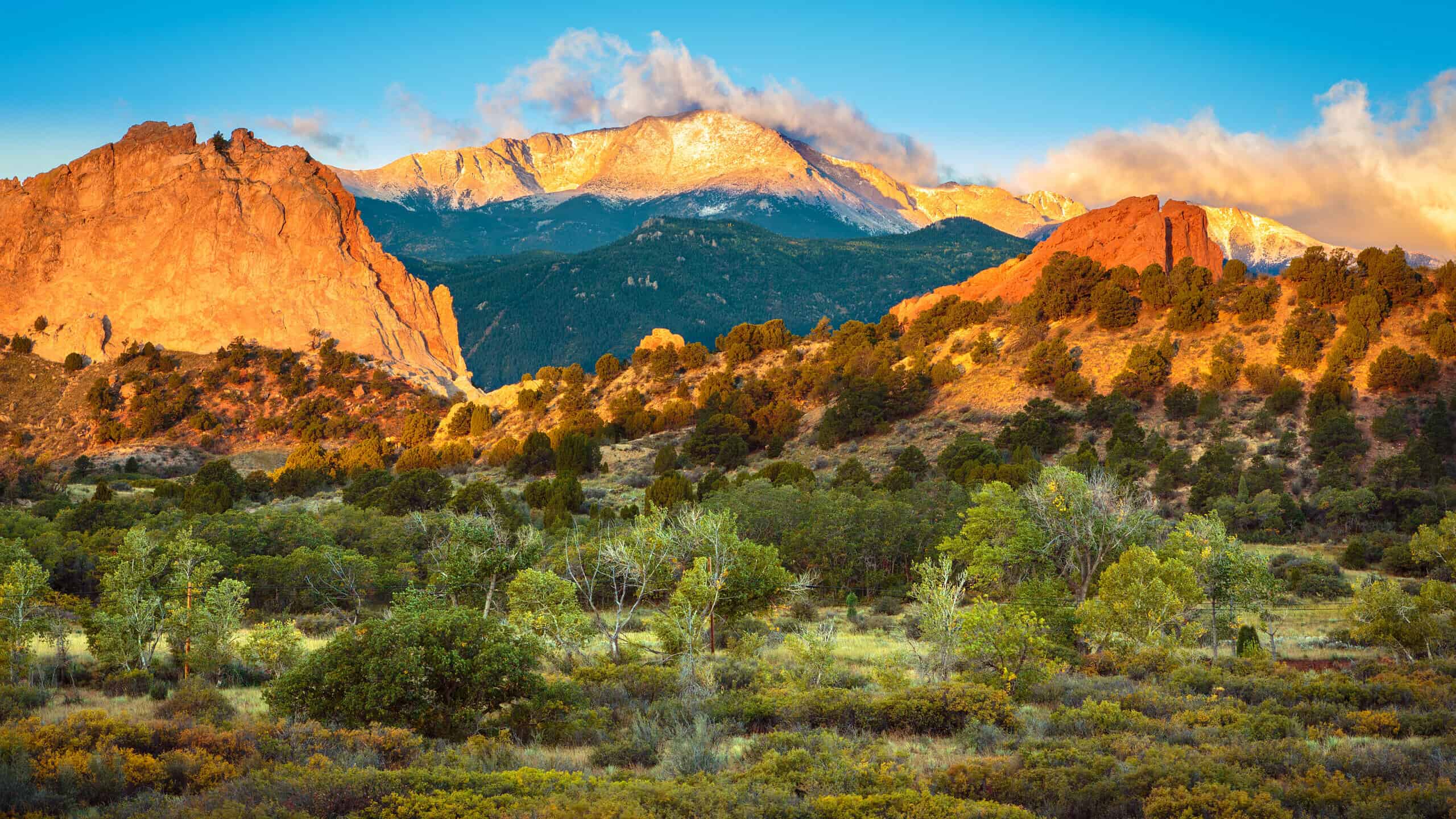 The 9 Best Things For Kids To Do In Colorado Springs
Are you considering taking a trip to Colorado Springs? The exquisite nature surrounding the area is refreshing to everyone who visits or lives here. With gorgeous mountains, exceptional entertainment, and engaging wildlife experiences, Colorado Springs allows you to experience life in a whole new way. So, are you looking for the best things for kids to do in Colorado Springs if you visit or live in the area? If that is the case, read on! We have compiled a great list to get you started!
Pikes Peak
The first place on our list is Pikes Peak. If you have older children who love adventure, summiting Pikes Peak could make for a fantastic day trip.
There are many ways to explore Pikes Peak. You can drive a car or take the train. These two options would be best for families with younger children. Also, you can hike or bike if you are more adventurous. However, you can take a guided tour if you don't want to do it alone. A guided tour is a great option that allows you to take in the nature around you while learning all about the history of Pikes Peak. Just be sure to prepare for the altitude because this mountain sits 8,000 feet above Colorado Springs!
Website: https://www.pikes-peak.com/about-pikes-peak/
America The Beautiful Park
Parks are excellent places for children to enjoy being outside in the sunshine. Parks also create a sense of community and family culture. America The Beautiful Park is no exception!
This unique park has several structures scattered across the park called "quirks." These create a sense of wonder for children because they give a different feel to the park.
Although you can also experience natural rock climbing on the rock formations, consider your safety beforehand because that's entirely your responsibility and not that of the park!
America the Beautiful Park is a gorgeous place to experience nature, walk on trails, have a family picnic, or enjoy an afternoon observing the world around you.
Website: America the Beautiful Park | City of Colorado Springs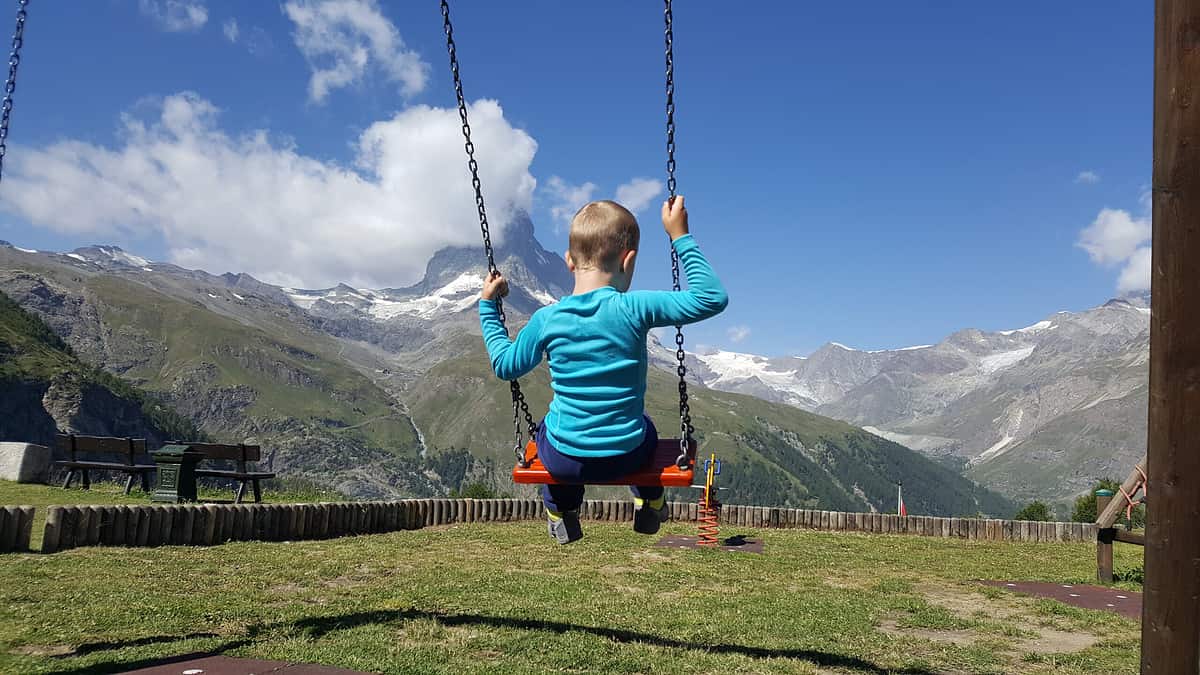 Red Rock Canyon Open Space
To see something truly magnificent, visit the Red Rock Canyon Open Space. This is a great place to take your children to explore wildlife, hike, or even have a family picnic.
If your family enjoys treks, there are many trails to choose from that allow you to take in the wonder of this beautiful land. Another activity that is often enjoyed here is paragliding. If you are a nature enthusiast, Red Rock Canyon is the place for you!
Website: Homepage – Friends of Red Rock Canyon (redrockcanyonopenspace.org)
North Pole Santa's Workshop
Take your kids to Santa's Workshop this year! There are many activities to choose from when visiting Santa's Workshop in Colorado Springs. You can enjoy family rides that include Tilt-a-Whirl, Ferris Wheel, and Scrambler. If you would rather sit back and watch your child ride, there are many child-only rides to experience. These include Pony Carts, Rodeo Rider, and Kiddie Wheel. Don't worry. There are also infant-friendly rides like a train and the carousel!
Take a break and visit with Santa while here! Afterward, walk to the Carousel Café and recharge with a tasty meal and delicious hot chocolate or funnel cakes. Get into the Holiday spirit when you visit North Pole Santa's Workshop and enjoy the magic of Christmas, no matter what time of year it is!
Website: Plan your day – The North Pole – Santa's Workshop (northpolecolorado.com)
Garden of The Gods Park
When you visit the Garden of the Gods, you will be amazed at the rock formations that create this stunning place. The name of this park dates back to 1859. Rufus Cable, a surveyor, was awe-inspired when he first saw the rocks and exclaimed it was "a place for the gods to assemble."
The magnificence of the land in Colorado Springs and around Pikes Peak is a popular attraction that millions of visitors flock to every year. But what is there to do at the Garden of the Gods Park?
During your trip, you can walk through the Nature Center and learn more history about Colorado Springs, the Garden of the Gods, and how the rocks were formed. The gallery is interactive, making it fun for children and adults. You could also visit the Geo-Trekkr theater and learn more about geology, sea monsters, and hot magma.
After visiting the Nature Center and theater, eat a delicious meal at the café and enjoy the award-winning gift shop. There are so many options at Garden of the Gods Park, and you could easily spend an entire day here with your family.
Website: Garden of the Gods Visitor & Nature Center in Colorado Springs (gardenofgods.com)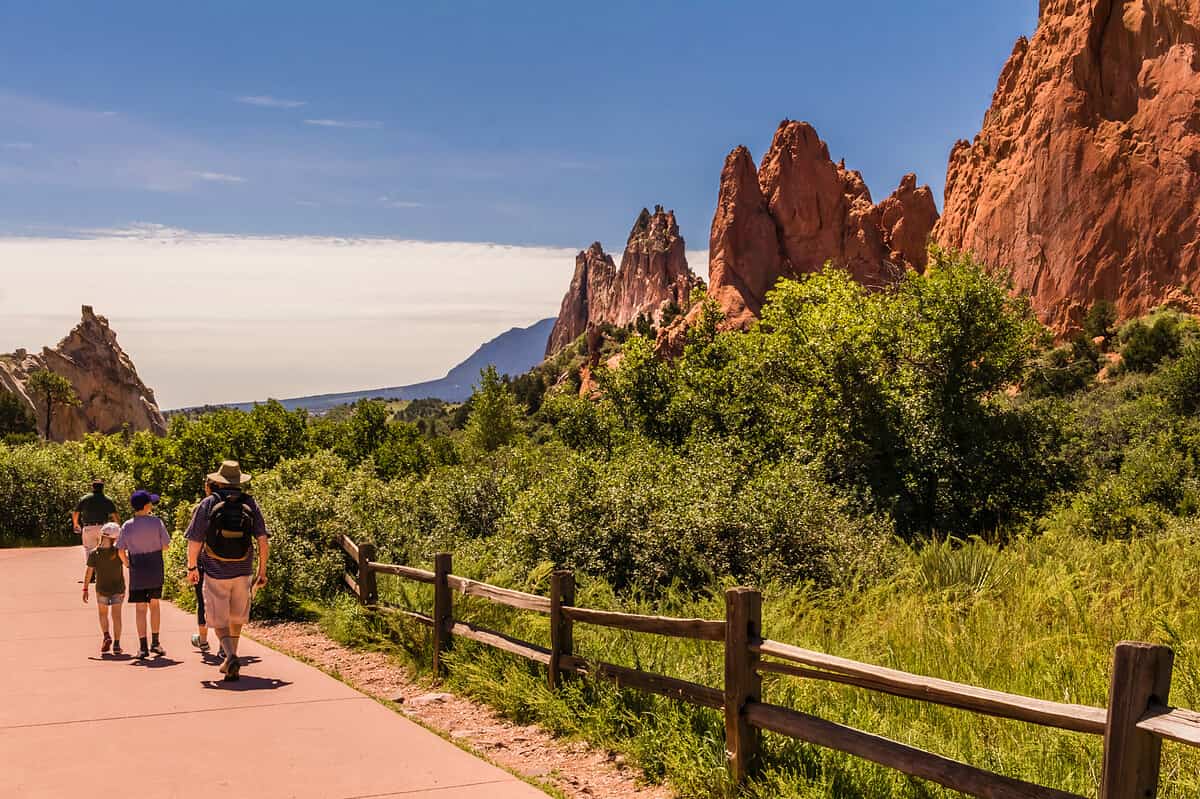 Cripple Creek And Victor Narrow Gauge Railroad
Take a trip to the days of mining while on a century-old locomotive. Your children will experience the beauty of the land around them and the joy of riding in a steam engine.
Hear all about the history of Cripple Creek and mining. Then, you can visit the gift shop that was created in 1894. It has undergone many transformations, caught on fire, and eventually was moved in 1968. You can find books, shirts, and so many more items here. The Narrow Gauge Railroad is great if you or your child loves history, enjoys trains, or even just a unique trip.
Website: Cripple Creek Railroad
Ghost Town Museum
Welcome to the Wild West! After the days of mining, the old wild west towns started becoming few and far between. However, at the Ghost Town Museum, you can explore a persevered wild west town that was originally rescued.
This town and its artifacts give visitors a sense of what life was like in this ghost town during that time. You can also participate in hands-on activities like panning for gold or making butter. If you or your child is interested in history and learning about cultures that once were prevalent, the Ghost Town Museum is a great place to visit.
Website: Plan Your Visit | Ghost Town Museum
Penny Arcade
Do you enjoy antique games like skeeball, pinball, or horse racing? Then, take a trip to the historical penny arcade. You can walk through for free. However, if you want to play any games, bring a whole pocketful of change!
You will find games that are over 100 years old and newer games as well. Some games cost only a penny to play! Many options are available when you visit this antique arcade — making it the perfect place to spend your evening as a family.
Website: Penny Arcade Manitou Springs | Old Arcade Games — Colorado Springs (weknowcolorado.com)
Cheyenne Mountain Zoo
Zoos are excellent places to visit with children, and the Cheyenne Mountain Zoo is no exception! There are many opportunities to interact with the animals when you come here. You could meet a sloth or a skunk. Have an unforgettable encounter with an orangutan or elephant. Also, you can even have a unique art experience with a bird or reptile, where you can even keep their artwork!
Take a trip to Africa and observe hippos or the African elephant. You can see animals from Asia, Australia, your backyard, and even animals that live on rocky cliffs, like the rocky mountain goats. If you and your family enjoy animals, Cheyenne Mountain Zoo is a unique and fun place to visit with your kids.
Website: Welcome to Cheyenne Mountain Zoo – CMZoo
In Conclusion
Colorado Springs is a gorgeous place to visit with your family. The breathtaking Rocky Mountains bring history to life and give children and adults a sense of wonder.
Colorado Springs is also welcoming and refreshing. The culture around you when you visit the town is contagious and vibrant. So, whether you live in Colorado Springs or are going to see the stunning and historic wild, there is plenty to do with children here.
If you prefer learning about the old west, visit Ghost Town. Perhaps you love taking in the serene nature, then a trip to Pike's Peak would be a great way to spend the afternoon. No matter what you decide, this list has incredible things for kids to do in Colorado Springs!
Denver is a great place to visit with kids as well! From outdoor adventures to museums, there is no shortage of fun here. Check out the awesome activities for kids in Denver, CO.