If you're looking for a place with beautiful sights and clear, blue skies, Tucson may be the right place for you to travel with your family. From starry nights to breathtaking canyon views, it doesn't get much better than spending time outdoors in Tucson. If you're visiting with kids, you'll want to plan ahead to figure out what activities will be most enjoyable for your family. To help you get started, here are some of the best things for kids to do in Tucson, Arizona.
9 Best Things to Do in Tucson for Kids
Tucson is home to a number of beautiful canyons, trails, and exciting attractions for families. If you're passing through Tucson or local and looking for something new to check out in the area, here are the top things for kids to do in Tucson, AZ.
Arizona-Sonora Desert Museum
Arizona-Sonora Desert Museum definitely makes the top of the list of places to visit with kids. This desert museum combines a zoo, botanical garden, art gallery, history museum, and aquarium. No matter what your kids love, the Desert Museum has it all.
There's no shortage of things to do from Cat Canyon, an exhibit that's home to bobcats, foxes, and other animals, to the Hummingbird Aviary where you can view various species of hummingbirds. Keep in mind a trip to the Arizona Desert Museum includes a lot of walking and 85% of the museum is outdoors. Don't forget to be prepared with sunscreen, a hat, water, and comfy shoes.
Tucson Botanical Garden
If you want to experience a collection of colorful gardens during your time in Tucson, check out the Tucson Botanical Gardens. This lovely place spans over 5 acres and includes 16 different gardens, all connected by an outdoor path.
The gardens at the Tucson Botanical Gardens include a zen garden, a prehistoric garden, a butterfly garden, and a children's garden. As you walk through the miles of flowers and beautiful scenery at the Tucson Botanical Garden, you'll experience the beauty of nature combined with art and history.
Tucson Children's Museum
If you're looking for an indoor place for kids to learn, discover, and explore, try the Tucson Children's Museum. Children can learn about various things from gravity to electricity in the children's museum.
They offer a hands-on STEM experience at the Investigation Station. Kids can also take a tour around Tucson at the Sense of Place. If you have younger children, Wee World offers a play place for children 5 and younger to explore.
Tucson Mountain Park and Gates Pass
Tucson Mountain Park has over 20,000 acres for you and your family to explore. This includes 62 miles of shared-use trails. On those, the whole family can hike, ride bikes, and get a glimpse of the beauty of nature. Throughout the park, there are places to enjoy a picnic and view wildlife.
If you're looking for a gorgeous place to watch the sunset in Tucson, it doesn't get more breathtaking than the Gate Pass. Known as one of the best places to watch a sunset, Tucson is a breathtaking place to watch a sunset year-round.
Pima Air and Space Museum
The Pima Air and Space Museum is one of the largest aerospace museums in the world. If your kids love aircraft, this museum has about 400 aircraft for visitors to look at, spanning over an 80-acre campus.
There are also many exciting exhibits to explore, such as the outdoor exhibits, main hangar exhibits, and aerospace gallery. The Pima Air and Space Museum is also home to the Arizona Aviation Hall of Fame, so you can learn about some of the noteworthy Arizona aviators during your trip.
The Gaslight Theatre
For a fun night out with your kids, visit the Gaslight Theatre for some family-friendly entertainment. The cast and crew of the Gaslight Theatre have provided locals and visitors with family entertainment since 1977.
Throughout the week, the theatre offers musical comedy melodramas with five different shows yearly. The Gaslight Theatre offers fun entertainment and affordable pricing. They also put on concerts every Monday night. You can watch their latest show while enjoying drinks, food, and tons of free popcorn.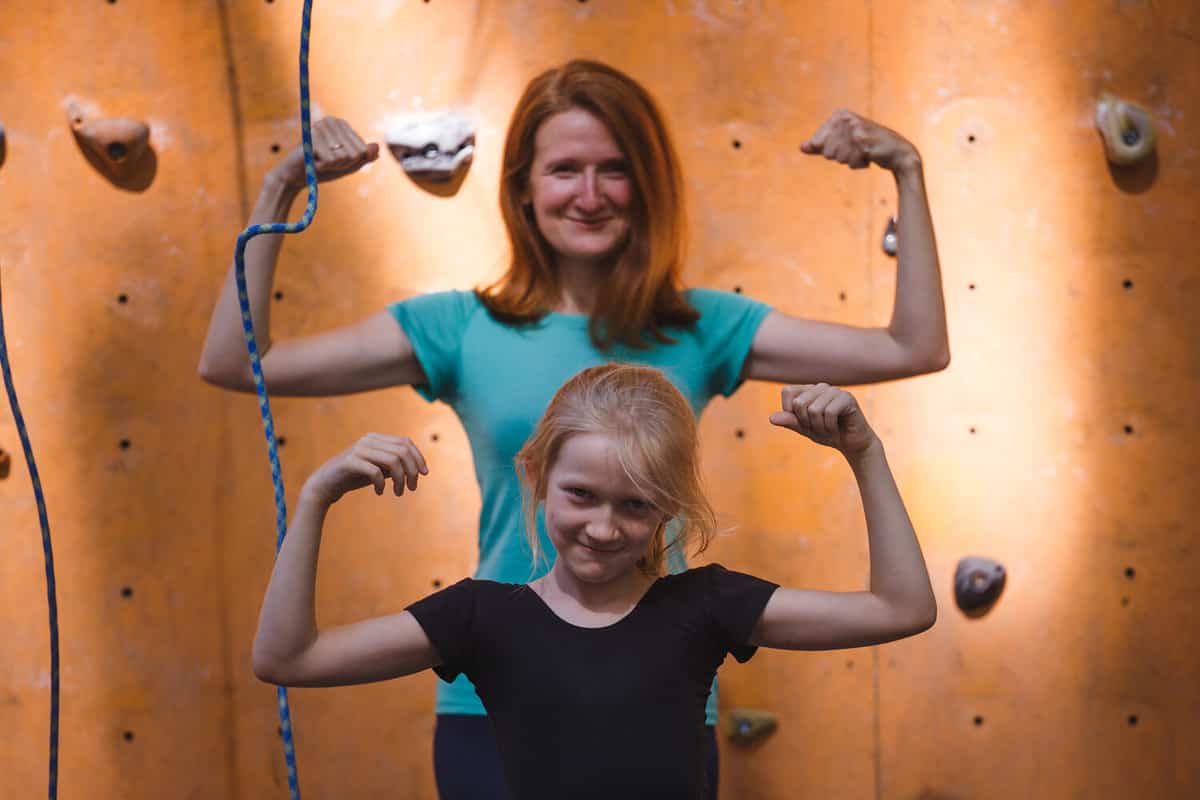 Rocks and Ropes
For a laid-back day of entertainment, take your family to Rocks and Ropes. This indoor climbing facility features climbing and bouldering, which can be fun for the whole family and kids of all ages.
If you haven't been before, you can purchase a day pass ticket to one of their two locations. Even if you haven't been rock climbing before, it's perfect for beginners as well. You don't have to be an expert to enjoy the rock climbing walls at this facility, and it's great practice for any future outdoor rock climbing!
The Mini Time Machine Museum of Miniatures
The Mini Time Machine Museum of Miniatures is a fun place for your family to visit during your time in Tucson. The museum was founded by Patricia and Walter Arnell and it was born out of a love for miniatures- which came originally from the miniature dollhouse furniture Patricia had as a young girl.
Now, at the Mini Time Machine Museum of Miniatures, you can see a variety of miniature exhibits, with new exhibits added all the time. In addition to their exhibits, they often have events going on for families, such as their Tiny Tales for Tots, an early literacy program for preschool-aged children.
Mt. Lemmon Scenic Byway
The Mount Lemmon Scenic Byway is one of the most scenic drives in Arizona and has been rated one of the best things to do in Tucson by U.S. News Travel. The 60-mile round-trip route provides beautiful views as you travel from the desert to the forests and get to experience a complete change of scenery.
The byway is the only paved road to reach the top of Mount Lemmon. If you take the drive up, you get a beautiful view and a spectacular drop in temperature. Plan on bringing a picnic lunch with you to enjoy once you get to the top. About 45 miles outside of downtown Tucson, this makes for a great day trip to add to your list of attractions.
State Parks and Canyons to Visit
Tucson, Arizona no doubt has some of the country's most beautiful views and scenic areas. Aside from some of the family-friendly attractions and entertainment in Tucson, there are many canyons and national parks worth visiting. Here are some of the best ones you don't want to miss.
Sabino Canyon
Located in the Santa Catalina Mountains and Coronado National Forest, the views at this canyon are definitely worth the trip. It's a great place to walk or hike with your family. You might even spot some wildlife such as Gila monsters, bobcats, and other animals.
Catalina State Park
Catalina State Park is a park at the base of the Santa Catalina mountains. This park is open year-round and has beautiful mountain views. There's a place for you to camp or just spend the day hiking in the park. Kids can become junior rangers by completing the junior ranger activities and pledging to do their part to preserve the park's beauty.
Madera Canyon
The Madera Canyon is in the Santa Rita Mountains in the Coronado National Forest. It's another great place to hike, walk, and have a picnic with your family. It's also a great place for bird watching and it includes a campground and picnic area.
Saguaro National Park
Saguaro National Park is a perfect place to spend time in nature near Tucson, Arizona. The two sections of the park are on either side of Tucson, making it easily accessible during your stay. Named after the large saguaro cactus, you're bound to see many sites and wildlife in this beautiful park.
Takeaway
Tucson, Arizona has a unique culture and community that makes it a great place to visit with your family. No matter how long you're staying in the area, there's plenty to do and places to see. Whether your kids are interested in hiking, stargazing, or rock climbing, there's no shortage of entertainment, nature-filled activities, and fun things to do for kids in Tucson. We hope you enjoy your time visiting Tucson!