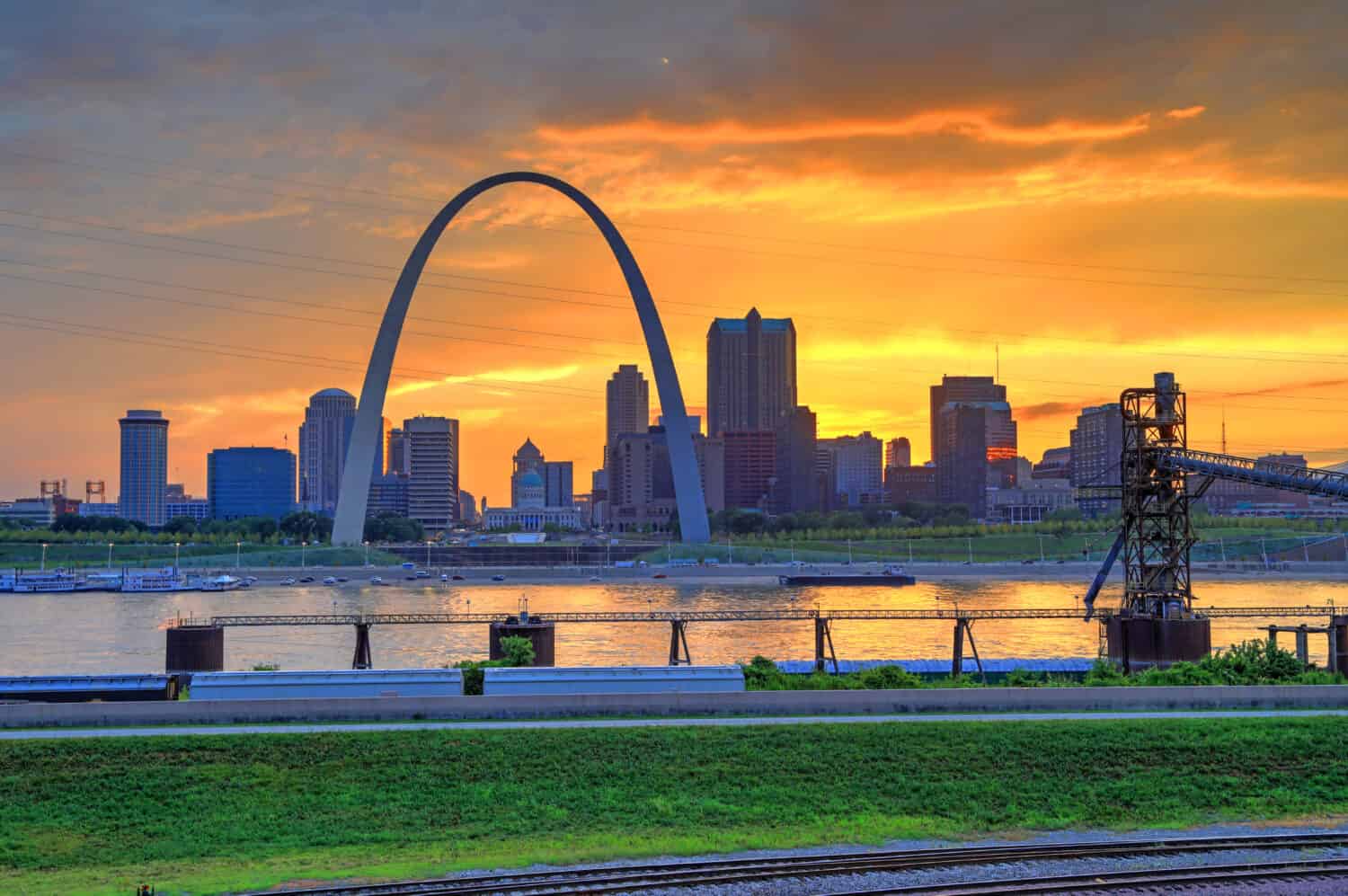 Few cities are more unique than St. Louis, which is also known as the "Gateway to the West." With its blues music, combination of midwest and southern charm, and famous Gateway Arch, it's a great place to visit with the whole family. This vibrant city has no shortage of exciting things to do and see. If you're planning a trip to Missouri, we've narrowed down the best things for kids to do in St. Louis.
11 Best Things for Kids to Do in St. Louis
Traveling with kids can be a challenge, especially when visiting a city you've never been to. A large city like St. Louis has plenty of parks, restaurants, and activities for your family to enjoy. To ensure your trip is full of adventure, here are the 11 best things for kids to do in St. Louis.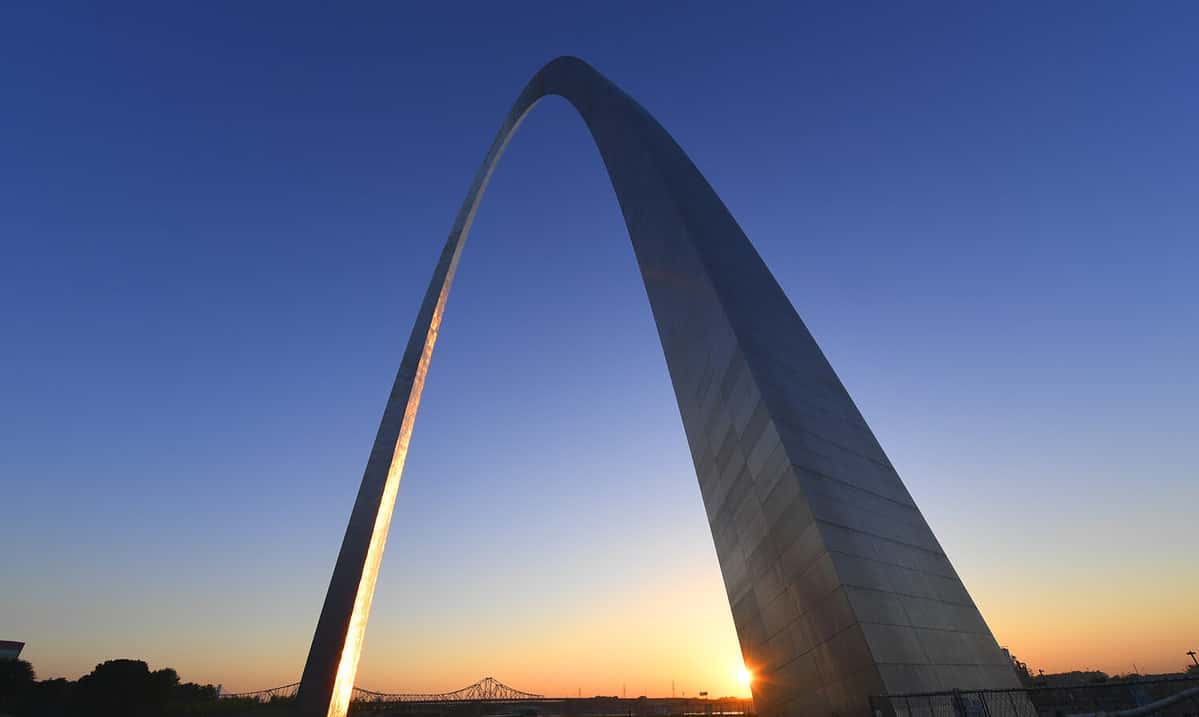 Gateway Arch
You can't take your kids to St. Louis without going to the famous Gateway Arch. This 630-foot monument is the tallest arch in the world and is built out of stainless steel. The Gateway Arch was completed in 1963 as a way to symbolize Thomas Jefferson's role in Westward expansion.
The land around the arch has plenty of walkways, two reflection pools, and a museum dedicated to the history of the arch and St. Louis. To get a different view, you can even take a trip to the top of the monument by riding on the tram.
Six Flags St. Louis
If you're looking for some fun and thrills, your family can spend the day at Six Flags St. Louis. This theme park has rollercoasters, water rides, and many family-friendly rides. When bringing little ones to Six Flags, there are plenty of rides specifically for young children, such as the Foghorn Leghorn National Park Railway or Yosemite Sam Tugboat Tailspin.
If you're taking older kids to Six Flags, there are family-friendly rollercoasters like the Pandemonium and more thrilling coasters like the Boomerang. At Six Flags St. Louis, there are over 45 rides as well as live shows throughout the day.
Missouri Botanical Garden
The Missouri Botanical Garden is a beautiful place to spend the day with your kids. During your visit, you can check out the Climatron, a greenhouse dome that's home to over 2,800 plants. The Botanical Garden also has a Japanese Garden and a Children's Garden.
Just outside the Climatron Conservatory, the Children's Garden offers a place for children to play and explore. The playground in the Children's Garden includes a rope bridge, a slide, and a limestone cave for children to play in. The beautiful scenery at the Missouri Botanical Garden is well worth the trip.
St. Louis Zoo
The St. Louis Zoo, or Saint Louis Zoological Park, is exciting for the whole family to visit. There are plenty of animals to see, with over 16,000 total in the park. Entry to the St. Louis Zoo is free, but some paid attractions for kids are included in the Adventure Pass.
Some of these paid attractions include a Carousel, 4D theater, the Zooline Railroad, and the Stingray exhibit. At the St. Louis Zoo, your children will be able to see all kinds of animals, from flamingos to gorillas. Of the things for kids to do in St. Louis, if yours love animals, this is a top one.
Grant's Farm
While you're in St. Louis, take your kids to Grant's Farm, a historic farm and landmark built by the 18th President of the United States, Ulysses S Grant. At the beginning of your trip to Grant's Farm, you'll take a tram ride through Deer Park where your family can spot some of the animals that live on the farm.
At the Tier Garten, there's a petting zoo where your kids will have the opportunity to feed baby goats. There are also carousel rides, food, and free beer tasting for the adults. Spending the day at Grant's Farm includes seeing numerous animals and appreciating the beautiful architecture of the historic buildings.
Amp Up Action Park
Amp Up Action Park has something fun for the whole family. From go-karts to axe throwing, the action-packed activities will keep everyone on their toes and engaged during your trip. Most of the activities are for older children and some have an age requirement.
To participate in axe-throwing, guests must be 14 or older. The junior go-karts are available for 7-11-year-olds. They also have laser tag, pickle ball, patio games, and arcade games. There's no entrance fee for Amp Up Action Park, so you only pay for the activities you choose.
St. Louis Union Station
The St. Louis Union Station is the perfect destination for families with children of all ages. It's home to the St. Louis Aquarium, Carousel, Mini Golf Union Station, St. Louis Ropes Course, and numerous other shows, shops, and dining options.
While you're visiting the St. Louis Union Station, it's worth buying a ticket for the St. Louis Wheel. Taller than the Statue of Liberty, this observation wheel stands 200 feet high and contains over 1.6 million LED lights.
St. Louis Science Center
If your children are curious and creative, the St. Louis Science Center is the place for them. From dinosaur exhibits with a life-sized t-rex to thrilling flight simulators, this center is a place for learning, exploring, and having fun.
There's so much to do that it may be impossible to experience it all! During your trip, you can catch a movie in the Omnimax Theater or check out one of the planetarium shows in Gateway to the Solar System. Before your visit, be sure to find out what events and exhibits are new at the Science Center.
Adventure Valley
If you're looking for an outdoor adventure, Adventure Valley is the way to go. This recreation center offers paintball and zip-lining adventures in the great outdoors. The zip-line tour is over 1.5 miles long and allows you to speed through the scenery while taking in the beautiful views.
The paintball park at Adventure Valley has six different fields to accommodate larger paintball groups. Adventure Valley sits on over 90 acres and also has a picnic area overlooking the beautiful spring. Reservations are required for visitors to play paintball or participate in the zipline canopy tour.
City Museum
The City Museum in St. Louis is an architectural playground for children of all ages. This museum located in downtown St. Louis is a perfect place for the whole family to play and explore. There are four floors and a rooftop that includes slides, caves, tunnels, treehouses, and rides.
Whether you have little ones or older children, there is truly something for everyone at the City Museum. Older children will enjoy exploring each twist and turn in the various playgrounds and slides. Smaller children can enjoy playtime at toddler town, which offers a smaller version of some of the slides and play areas.
The Magic House
The Magic House is a highly-rated children's museum in St. Louis. At this museum, children can explore a number of interactive exhibits. These exhibits include the Science Lab, World Traveler Gallery, and the STEAM Center.
There are also outdoor exhibits like the Nature Center, where children can explore a stream, make mud pies, and investigate some of the plants native to Missouri. The Magic House also changes some of the exhibits throughout the year, so there's always something new to discover.
Takeaway
From theme parks to children's museums, St. Louis has plenty of attractions for your family to enjoy. While you're enjoying your time in the city, don't forget to check out some of the best family restaurants in the area, such as Pappy's Smokehouse or the Blues City Deli.
If you're staying in downtown St. Louis, there's a lot to see even within walking distance. Don't forget your comfortable shoes! However, if you're traveling to some of the farther attractions, you can use the Metro to get around. We hope you enjoy these things for kids to do in St. Louis!