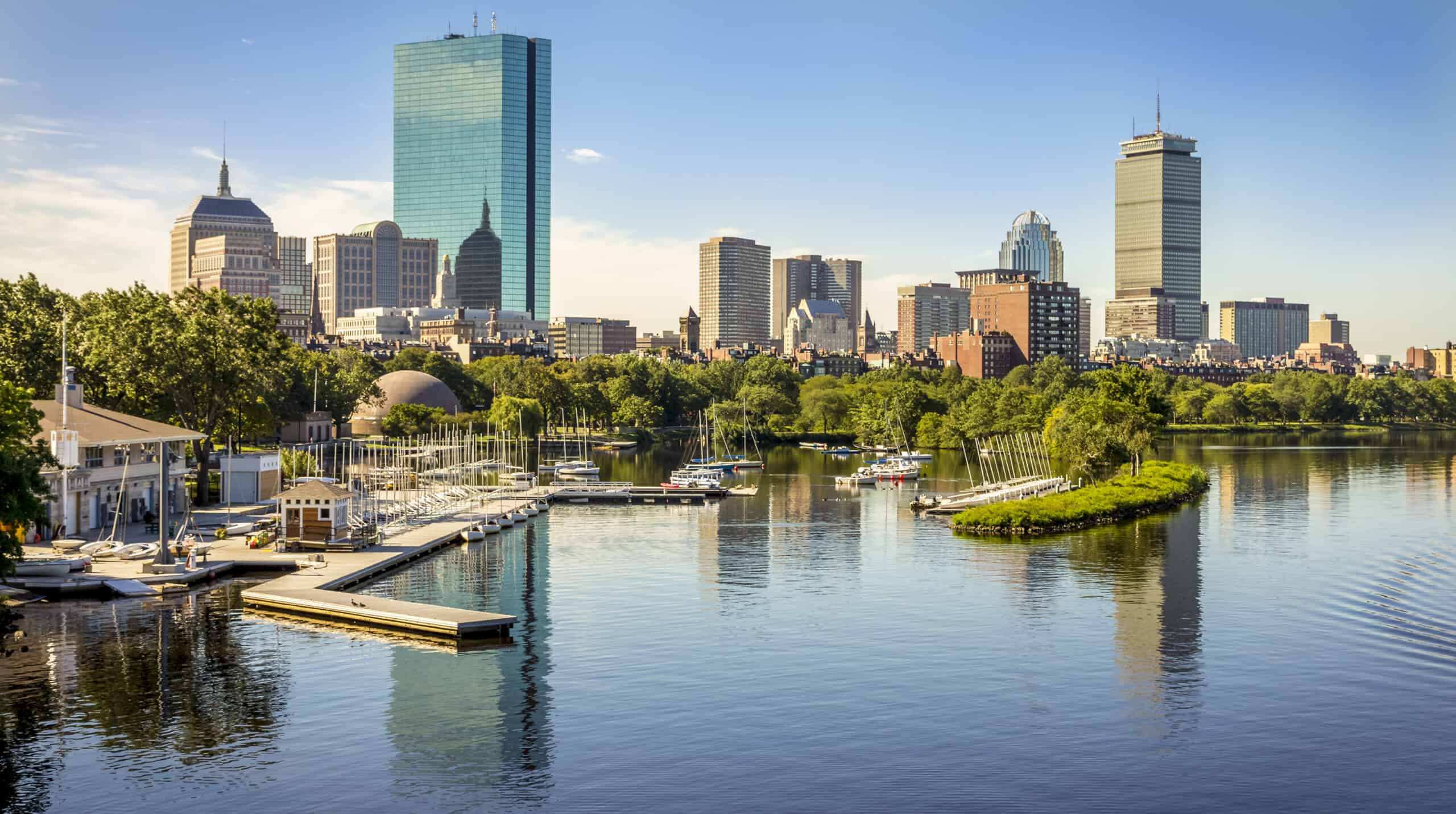 The best things to do in Boston for kids combine the city's rich history with modern parks and exciting learning opportunities. It's true! Boston, Massachusetts is a treasure trove of adventures, with so many areas to explore. Boston's downtown Is home to some beautiful parks. There are nature preserves and lots of museums within and just outside of the city. It's less crowded than New York and with plenty of sights to see. Boston has numerous activities that are great for planning with children. Whether you have a week or a few days, be sure to check out these opportunities for fun sightseeing and educational activities. Keep on reading to learn more and start to plan for your super fun Boston adventure!
Outdoor Adventures
Martin's Park
A large part of the beauty of Boston can be traced to the care that is put into its outdoor spaces. Martin's Park, right on the waterfront, offers an inclusive and gorgeous play space located right on the Smith Family waterfront. The whole park has been crafted to engage and educate people of all ages. There's a lake and an amphitheater, lots of play structures, gardens, and a water play area. No matter the season you're visiting Boston, there is something in this park that will be worth checking out!
Castle Island, Pleasure Bay, and Carson Beach
Check out some of these incredible viewpoints at Castle Island, Pleasure Bay, and Carson Beach. All of these are located right along the South Boston waterfront. Castle Island is a park right on the edge of the water, with lots of swimming spots and lounging areas. There's a trail system connecting Castle Island to Carson Beach. And Pleasure Bay, a small inlet on the Atlantic Ocean, is located right in the middle of the two. Grab your beach towels, some snacks, and some sunscreen, and head to the Boston waterfront!
Thomas M. Menino Park
For another excellent outdoor experience, check out Thomas M. Menino Park. Named for the previous Boston Mayor, this fully accessible playground is built in the Charleston Navy Yard in a beautiful area of the city. The playgrounds are built as a full sensory experience with lots of hands-on activities like rock climbing, and balance courses. Never forget the importance of swings! There is also a harbor walk link that connects to the playground, making it easily accessible to other viewpoints on the Boston waterfront, this has got to be one of the best things to do in Boston for kids.
The Lawn on D
Boston's Lawn on D, offers a unique community space for all kinds of summer events, lounging and swinging! This huge lawn made of bright green turf features LED swings and other fun and hands-on installations. There are giant chess games and lawn checkers, ping pong, Jenga, bocce ball, cornhole, and connect four. The adults can grab a drink from the nearby snack bar as your children enjoy some fun and games in the New England sunshine. And it's only minutes from the Seaport District of Boston.
Educational Opportunities
Museum of Science
Plan your visit to the Museum of Science, a top-notch educational experience within the city of Boston. The museum alone will account for a full day of family exploration. There are also some stand-alone rotating exhibits that are sure to excite and amaze! For example, Mission Mars features a challenge to virtually explore the beautiful red planet in a collaboration with Roblox. Be sure to check out their website for more information on upcoming exhibits, ticket pricing, and admission details.
Boston Children's Museum
The Boston Children's Museum hosts a number of hands-on activities and educational workshops for local and visiting children. There are classic day programs and exhibits as well as exciting night activities. Located right in the Seaport district, the Children's Museum offers thought-provoking exhibits like "You, Me, and We!" This special event looks at how to strengthen community and reflect upon identity. There are also lots of play programs like an art lab, climbing gym, STEAM lab, and age-appropriate play spaces. Refer to their website for more information on the current opportunities available at the Boston Children's Museum. Take your young ones to a day of learning and fun at one of the best things to do in Boston for kids.
New England Aquarium
For a day well spent, check out the New England Aquarium. In a fantastic location right on the Boston Waterfront, this center houses all kinds of local and exotic creatures for viewing. Your family will learn about the care and routines of creatures like the Pacific Octopus, different variations of Penguins and so many more. There are encounters with the local Boston Bay seals and a virtual ocean tank activity as well. Their website goes into detail about the marine life you can expect to see while visiting and also has all the information you'll need for buying tickets and planning your day at this Boston Waterfront gem.
Franklin Park Zoo
At Boston's Franklin Park Zoo, your family will get a taste of the many creatures on our planet, all housed within this center in the beautiful city of Boston. From Gorillas to Sloths, Black Swans to Spotted Hyenas, this Boston zoo has got it all. The zoo is set up for all kinds of hands-on learning opportunities, as well as accessible for walking and wheelchair use. Located right outside of the city, near the suburb of Roxbury, this sprawling animal reserve is great for exploring, sightseeing, and learning. Check out their website for planning, admissions details, and a full list of their creature inhabitants!
The Sports Museum
Boston is known for its major league sports culture, from baseball to basketball, hockey to football! The Sports Museum is housed on the 5th and 6th levels of the TD Garden, where the Celtics and the Bruins play at home. This sports museum features Boston Sports memorabilia that fills up 1/2 a mile of exhibits! Exhibits that feature iconic moments from Celtics, Bruins, Red Sox, and Patriots sports history. And there are also other sports history curations that are sure to excite sports fans of all ages.
Recreational Activities
LEGO Discovery Center
At Boston's LEGO Discovery Center, imagination and creativity can run absolutely wild. With over 2 million LEGO bricks available for building with, your whole family can make a day out of it. Located right in Somerville, Massachusetts, a suburb of greater Boston, this theme park has all kinds of play zones and building workshops. There's a 4-D theater, a LEGO cafe, and plenty of space to simply explore and create. Take your family to one of the best things to do in Boston for kids.
Fenway Park
This post wouldn't be complete without a stop at Fenway Park. Open since 1912, this stadium in downtown Boston has seen some true athletics history over the years. Catch a game, take a tour, or walk around the surrounding streets on a game day and see how excited Boston sports fans get. If your young one is interested in baseball games of any team, a trip to Fenway is a day you simply have to plan.
Six Flags New England
While a bit outside the city, Six Flags New England, in Springfield, Massachusetts, is well worth the extra planning. This amusement park is one of the best things to do in Boston for kids. Not only does it offer super fun rides and other attractions but there are snacks and go-karts, horror houses, and water features. No matter the weather, there's something fun to find at Six Flags New England. Plan your visit today and check out their website for more admission and ride-specific details.