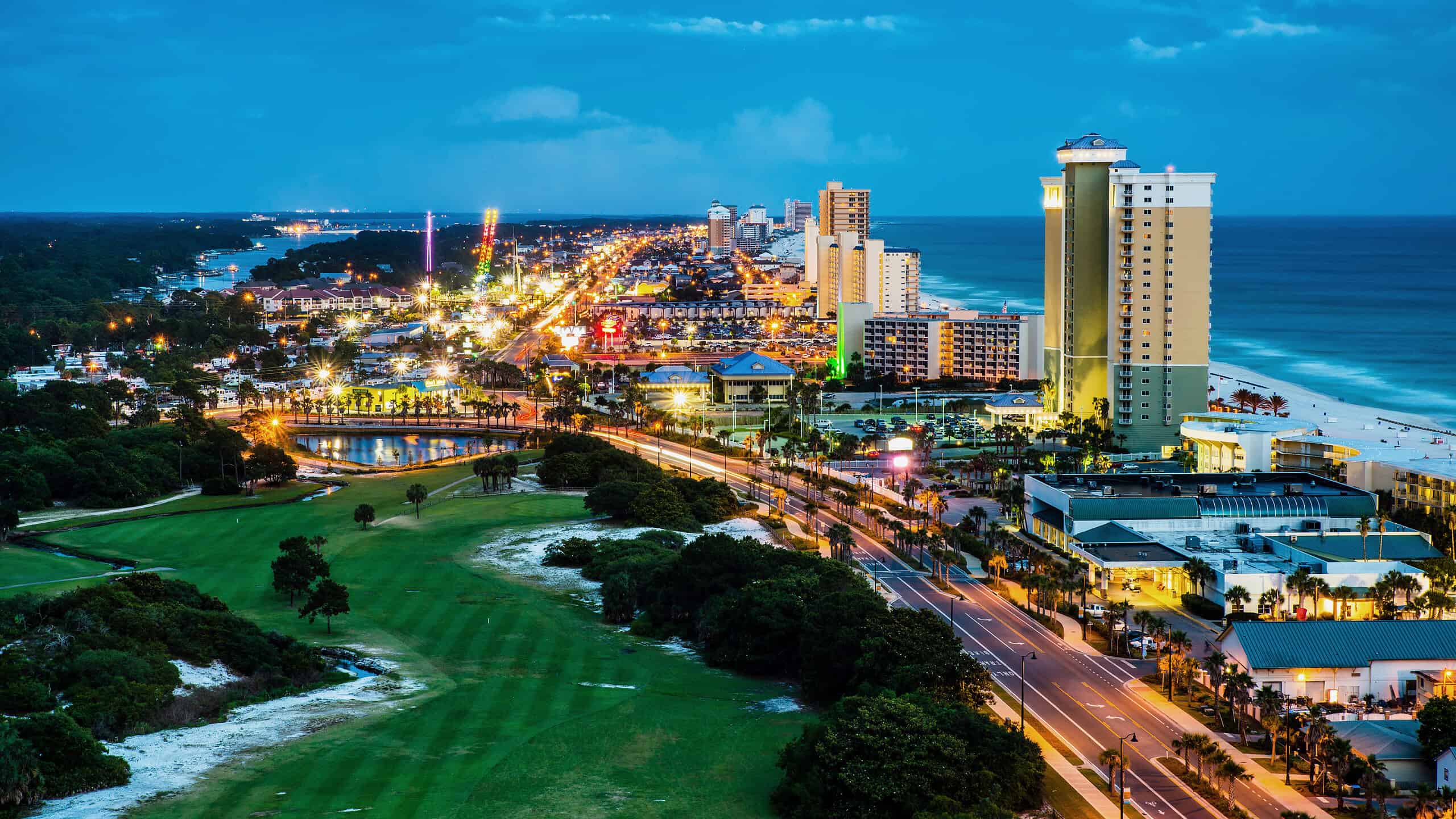 Families looking to travel and find fun in the sun need to check out the amazing coastline and awesome activities found in Panama City Beach. There's a ton of excitement in the water, on the sand, and in town that can keep you all busy for days. If you're planning to visit soon, then check out our guide to the best things for kids to do in Panama City Beach.
Parks, Beaches, and Other Outdoor Adventures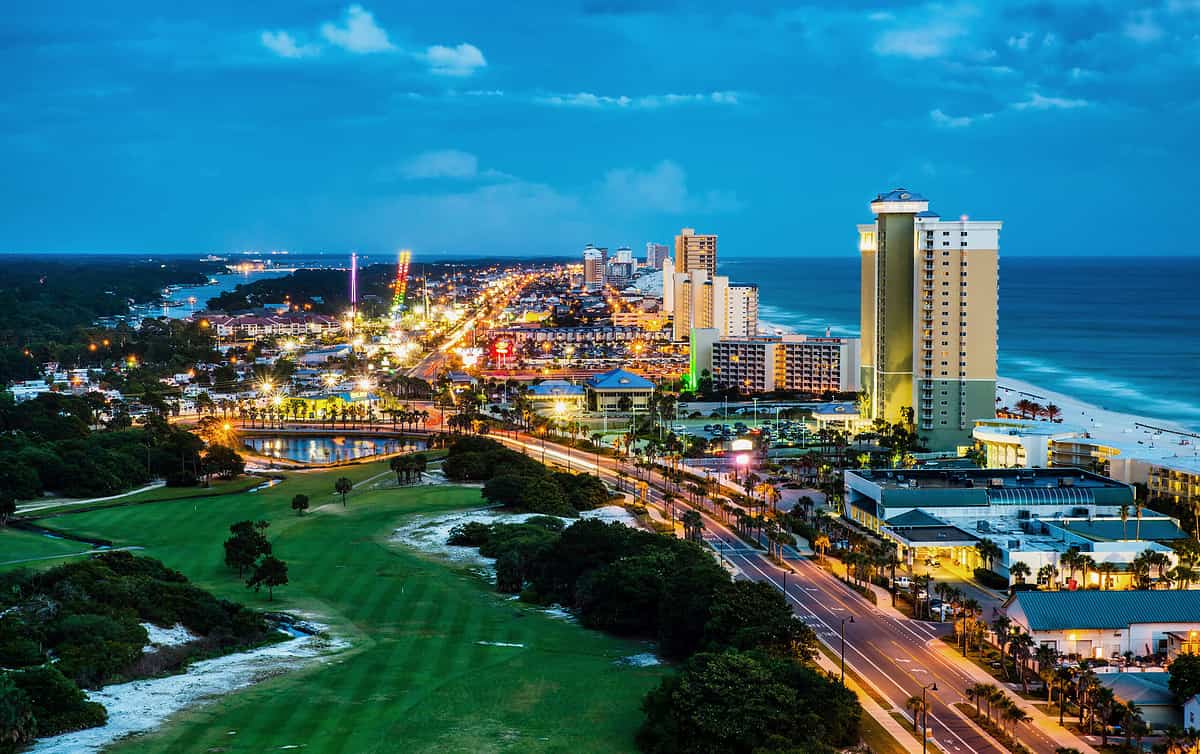 If you're looking for outdoor activities for kids to do in Panama City Beach, then you are in luck. This is the ultimate hot spot because it has an average of 320 sunny days per year. That means you can spend a ton of time outside and love every minute of it. Check out some of these outdoor destinations during your stay.
Visit the Beach
No vacation in Panama City Beach would be complete without a visit to the beach itself. This is one of the most beautiful areas you have ever laid eyes on, and it has the whitest sand, and that is due to the smoothed quartz that washes up from the ocean. Your kids will have a ball at the beach as they run, play, build sand castles, hunt for shells, and more. Parents can use this time to relax. With an average temperature of just 74 degrees, you can sit on the beach in perfect comfort.
Shell Island
One of the secret spots frequented by locals is Shell Island. This isn't just any beach. Instead, Shell Island has seven miles of undeveloped land. Because it has been left relatively untouched, the island is home to amazing creatures and wild animals, and you can see them all while taking amazing pictures. The island is so remote that you can only get there by boat, so book a ride on the PCB Shell Island Express Ferry or Shell Island Shuttle.
Gulf World Marine Park
Once you're done at the beach, bring the kids to Gulf World Marine Park, where they can see amazing animals from around the area. We're talking dolphins, sea lions, reptiles, tropical animals, furry creatures, and more. Admission is affordable, parking is free, and your kids can get the chance to swim with the sea life. There's also a cool "trainer for a day" program where kids can see what it's like to work at the park.
Zoo World Panama City Beach
No vacation is complete without a trip to the local zoo, and Panama City Beach has you covered. Known as Zoo World, this exciting destination has over 260 exotic animals, and there's bound to be one to thrill your children. Your kids can even interact with several of the animals. There are also fun shows, including those involving sloths, flamingos, alligators, giraffes, and more. Tickets are affordable, and it's a great way to teach your kids about the beauty of nature. 
Pier Park
If you and your kids love shopping and seeing new things, check out Pier Park. This location is massive, at over 11.000 square feet, and that space is loaded with 150 shops, retailers, and restaurants. This place has all of the stores that you love and a few surprises. There are also a lot of fun and games with laser tags, parks, and more.
Saint Andrews State Park
If you want to go to a more traditional park, try Saint Andrews, where you can check out different ecological landscapes and see stunning animals, birds, and more. There's a ton to do here by sea and land. You can go horseback riding, scuba diving, mountain biking, swimming, stargazing, surfing, tubing, and more, all in one place. If you want to stay the night, you can do so while enjoying cabins, campfires, concession stands, and clean restrooms, and there's also a lighthouse.
Wild Thang Airboat Tour
In addition to the gorgeous beaches, Panama City Beach is also famous for its crystal blue water, and you can have a lot of fun in the sea by taking the Wild Thang Airboat Tour. This journey will take you along animal-filled creeks and marshes, and you may get the chance to see alligators, dolphins, birds, deer, wild hogs, and even bald eagles! Even if you don't see a wild animal up close, the captain keeps a baby gator on the boat so the kids can see it. While it is a leisurely trip, the boats do go about 30-40 miles per hour. Keep in mind that children under the age of two are not allowed.
Traditional Water Fun
Of course, a visit to the beach will give you a chance to enjoy many of the typical activities that many people love to do in the ocean. There are many shops and vendors along the beach, and you can rent jet skis, snorkeling equipment, boats, and more, so you can enjoy the splendor of the high seas.
Adventurous Activities for Kids to Do in Panama City Beach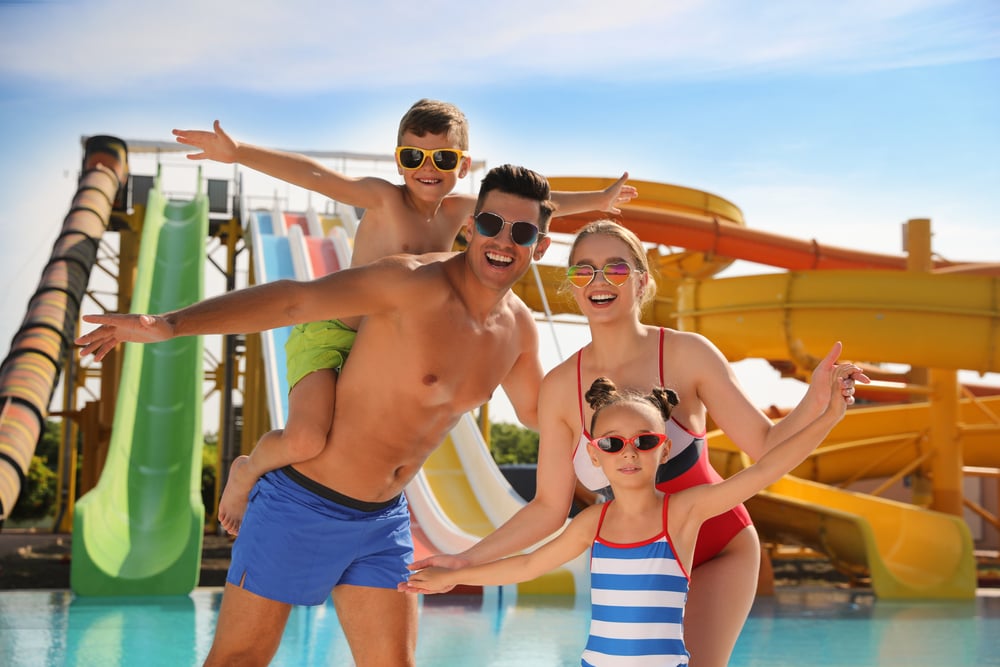 There are also many amusement parks and unique activities in Panama City Beach that everyone in the family can enjoy, ranging from zip line adventures to lifelike wax museums. Try some or all of these very cool attractions during your next visit.
SkyWheel Panama City Beach
More adventurous kids will enjoy the exciting SkyWheel park in the city. There's an almost limitless number of activities for kids to enjoy while they're here. The list includes zip lines, a ropes course, and a 53-meter observation wheel to give you and your family a bird's eye view of the city. There's plenty of space for parents to sit and relax in the 30 climate-controlled gondolas that can hold families of up to six people. There's also the SkyWheel Snack Shack where you and the kids can get delicious treats.
Splash Resort
One of the hottest water parks in the country is Splash Resort, which is a luxurious resort on the Gulf coast. There are fun water activities for guests of all ages, including a lazy river, bi-level pools, tons of water rides, a splash pad, and there's an awesome beachfront arcade. The rooms at this resort are really nice, with eye-catching decor, high-end appliances, and fine granite countertops. The resort also features an apparel store, an awesome fitness facility, a dive-in movie theater, and super-fast internet access. Try to plan your next stay at Splash Resort.
Coconut Creek Family Fun Park
While not as trendy as Disney World, the Coconut Creek Family Fun Park offers a ton of fun for kids of all ages. This park is famous for a couple of great attractions. One is the world-famous Coconut Creek Grand Maze, which is a huge maze the size of a football field that will truly test your navigation and problem-solving skills so you can escape. The other claim to fame is the two awesome 18-hole mini-golf courses that are filled with fun props and challenging play.
Sea Dragon Pirate Cruise
This is an awesome two-hour cruise that will thrill your kids from start to finish. The cruise is led by Captain "Fearless" Phil and his crazy crew, who put on a great show with a lot of laughs and a lot of heart. Along the way, you can listen to great music, and you may even spot some dolphins. During the ride, kids can drink soda and eat snacks while parents can enjoy adult beverages. There are also face paintings, pirate dances, water gun fights, temporary tattoos, and more.
Emerald Falls Family Recreation Center
There truly is a ton of things for kids to do in Panama City Beach and your stay will not be complete without a visit to the Emerald Falls Family Recreation Center. There is a ton of fun to be had at this great destination. You can start by playing a round of 18 or 36 holes of mini golf. Then, take a ride on the bumper boats and check out the Alien Arcade, which has a ton of old and new games. There's also a cool Max Flight Simulator and a roller coaster right there in the middle of the center! Finish off your day at the go-kart track. There's truly something here for everyone.
Ripley's Believe It Or Not Museum
Another great attraction for parents and kids to do in Panama City Beach is to visit the famous Ripley's Believe It Or Not Museum, where they can see wax recreations of their favorite movie stars, athletes, and social media personalities. Plus, there is the shrunken head exhibit, the world-famous Odditorium, a fun mirror maze, and the kids' crawl area, among other fun activities. Make sure to bring your camera because you'll be taking a lot of photos!
Wonderworks
Essentially an amusement park for the mind, Wonderworks is a 35,000-square foot wonderland full of "edutainment" attractions that will keep your kids busy for hours. This place has over 100 hands-on exhibits where they can learn about everything, from the Bermuda Triangle to incredible weather phenomena. The place is made up of six unique zones, including the Physical Challenge Zone and Space Discovery Zone, where they can learn about the world around them. There's also more traditional fun via an indoor rope course, laser tag arena, and more.
Race City – Panama City Beach
Another exciting amusement park in Panama City Beach is Race City. This place has it all. There's roller coasters, mini golf, a mega arcade, and tons of games to play. While you're there, make sure to check out their famous Skycoaster, which stimulates the feeling of skydiving, but you're safe inside for the ride. If you visit on a warmer day, you and the kids can have a ball on the awesome bumper boats ride.
Shipwreck Island Waterpark
One of the best waterparks in the area, Shipwreck Island opened its doors in 1976, and it offers 22 acres of fun, amusement, and awesome rides. Here are a number of different attractions for kids and adults alike, including many large waterslides. The park has all the classic attractions, including the wave pool, lazy river, and more.
Dave & Busters
While there are many Dave & Busters around the country, you haven't really lived until you've come to the Panama City Beach location. This awesome arcade/restaurant has something for everyone, from basketball games and skeeball to traditional video games that you can play on your own or as a team. Win enough games and enough tickets, and you could get a cool prize that you can bring home as a souvenir.
Conclusion
As you can see, there are a ton of amazing and awe-inspiring activities for kids to do in Panama City Beach. Even if you visit for just a weekend, you'll make memories that will last a lifetime. Look into some of these fun activities and make Panama City Beach your new hotspot destination.