The best things for kids to do in Kansas City, Missouri, involve making the most of local museums, fun centers, and the beautiful outdoors. Kansas City is located right on the border of Kansas but has its very own unique and vibrant city culture and lots of things to do.
The city itself is famous for its amazing barbecue, its rich history with the evolution of jazz music, and some great local sports teams (via KCMO). There are museums to visit, parks to play in, and fun centers to attend. No matter the age of your children or the length of your trip, there is absolutely something for everyone in and around the beautiful city of Kansas City, Missouri. Keep on reading to get some ideas for planning for your next trip. Put some of these things on your list and your kiddos will remember their adventure to Kansas City, MI!
Outdoor Adventures
Sometimes the best thing about visiting new places can be the chance to see a new side of nature. Kansas City has some beautiful parks throughout the city, many of which include playgrounds and golf courses, pedestrian pathways, and water features. Learn more about some of the best things for kids to do in Kansas City that involve the great outdoors.
Lakeside Nature Center
For a deep dive into the local flora and fauna of Kansas City, Missouri, the Lakeside Nature Center is calling your name. There are animal attractions like a raptor care center as well as exhibits on the local creatures like turtles, snakes, squirrels, opossums, and lizards. Check out the nearby trail systems where you'll see native wildlife habitats and can make your way along Fox Hollow Trail. Explore the beautiful outdoors of Kansas City with your whole family in tow.
Deanna Rose Children's Farmstead
Located in Overland Park, a mere 20 minutes outside of Kansas City, check out the Deanna Rose Children's Farmstead. This excursion is perfect for any animal lovers and outdoor adventurers. Featuring some 350+ farm animals and birds, your family can explore a working farm and learn so much in the process. There are actively growing vegetables and other crops, flowers, and more. Check out the Kanza Indian encampment, the main street, and the fishing pond. Grab some ice cream or check out the concession stand. This is a sweet little slice of Kansas City and is well worth the short drive.
Zip KC
At Zip KC, your family can fly across the views of nearby Kansas City. Located right in Bonner Springs, this center features 9 different ziplines that can reach up to 50 miles per hour. Tour the treetops and take in the views from high up in the air. There are different packages depending on the experience you want. There's even one that features hikes and zip lines all along the Kansas River.
Swope Park
Kansas City has some beautiful parks located right in and around the urban areas of the city. Swope Park is the largest, clocking in at 1,805 acres. There are hiking trails and wide open grassy fields. There's a gold course, gardens, lots of water features and beautiful fountains. Within Swope Park, there is a treetop adventure park and an outdoor movie theater. Kansas City frequently holds festivals, outdoor concerts, and other community events within its local municipal parklands. Check out a comprehensive list of Kansas City parks here.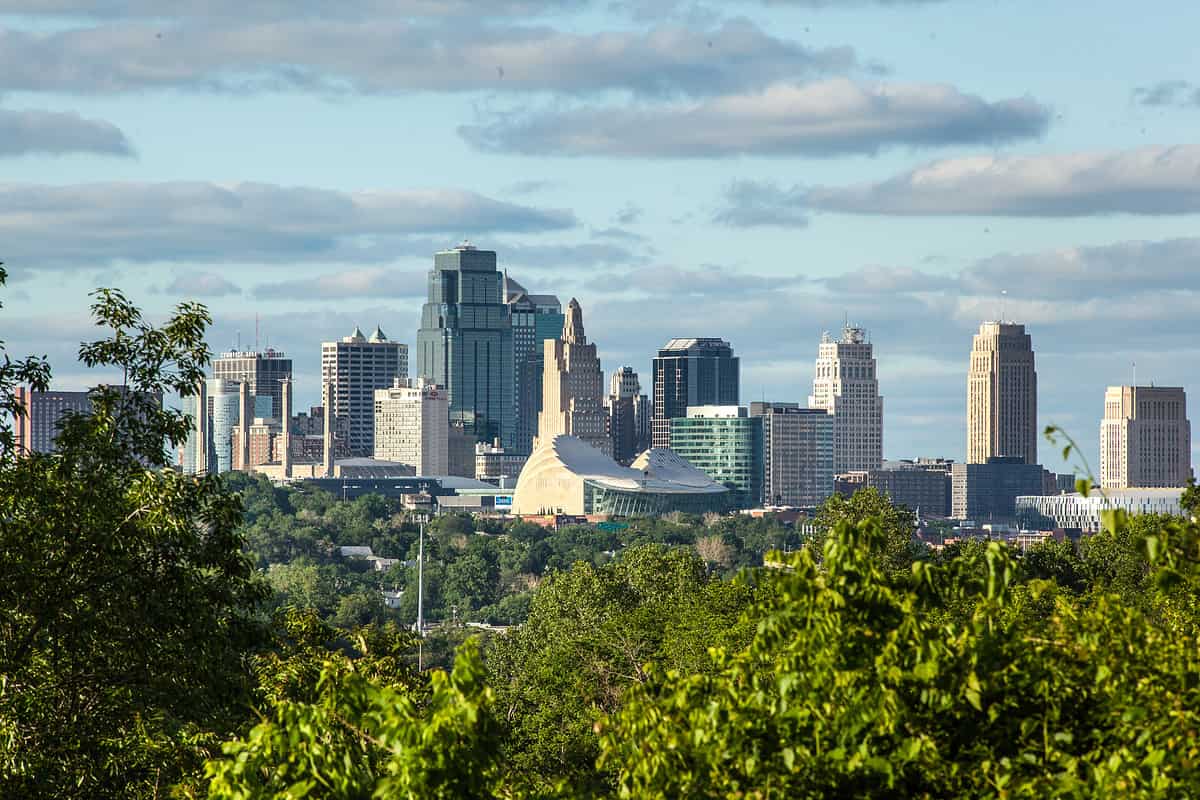 Educational Opportunities
One of the best things about traveling is being able to learn new things and see new sights. Some of the best things for kids to do in Kansas City involve the local education, learning, and conservation centers. Spend an afternoon getting their beautiful brain working in a cool new setting and supportive space.
Kansas City Zoo
The Kansas City Zoo is located right within Swope Park in Kansas City, Missouri. This is one of the best things for kids to do in Kansas City, simply because there is so much to see at do at the Zoo. This conservation center features numerous animal habitats, including its recently opened aquarium facilities. Check out the Helzberg Penguin Plaza, the Orangutan Canopy, or Stingray Bay. There are animal cameras and guided animal shows, all of which you can buy tickets for on the Zoo's website.
Sea Life
For another aquatic experience, pay a visit to Sea Life Kansas City. This center has some 5,000 sea creatures that call this place their home. There are also 11 themed exhibits for exploration on your trip. From turtles to seahorses, there are so many creatures to see (sea?) as well as an interactive touch pool and other hands-on learning activities. Spend the day in the beauty of underwater worlds!
Nelson Atkins Museum
The Nelson Atkins Museum is a gem of Kansas City. This extensive art museum is totally free and features a huge collection of art from all over the world. There are studio spaces for exploration, guided tours by expert docents, and lots of beautiful things to take in all around the museum. Check out their website for more information on current exhibits and upcoming shows.
Science City
One of the best things for kids to do in Kansas City is a trip to Science City. This center is a hands-on learning space. With special discovery areas both indoors and outdoors, there are spaces for kids of all ages and in all topics of scientific discovery. There are daily demonstrations and guided experimentations. Check out their website for more details on ticketing and calendar activities.
The Culinary Center of Kansas City
For a unique Kansas City experience, take your young chefs to learn from the experts at the Culinary Center of Kansas City. Your family can take a guided course in the basics of cooking. From baking to chopping, this is the place to try it out. What a cool way to make memories on your Kansas City trip!
Entertaining Excursions
What's a vacation without some unique and high-quality entertainment? Keep on reading to learn more about some of the great entertainment opportunities that Kansas City has to offer. Kids and parents alike are sure to be excited and amazed by the many activities right at their fingertips in beautiful Kansas City.
Legoland Discovery Center
Legoland is always a great escape. The Legoland Discovery Center of Kansas City, Missouri features an amazing indoor Lego playground. There are places for building and playing, guided workshops, and a movie theater. Check out their Merlin's Apprentice Ride and the Ultimate LEGO® NINJAGO® Experience. They also do a combination ticket deal with Sea Life Kansas City so you can experience both in one go!
Worlds of Fun
At Worlds of Fun, your whole family can experience the thrill of rollercoasters and the relaxation of a water park, all in one! There are rides for all kinds of occasions, restaurants, dining deals, group activities, and plenty of pools for making a splash. Each summer, Worlds of Fun hosts nightly fireworks shows and there are constantly new roller coaster rides being revealed to the public.
Kansas City Sports Teams
Support the local sports culture of Kansas City! Catch a Kansas City Royals or a Kansas City Chiefs game! The Royals are a major league baseball team that has lots of home games for their loyal fans. The Chiefs football team has a huge NHL presence and a kingdom of dedicated supporters. What better way to experience the Kansas City community than by participating in their love of great sporting events?
The National Museum of Toys and Miniatures
For a unique excursion in Kansas City, check out The National Museum of Toys and Miniatures. This museum features toys from decades of collections. From optical puzzles to antique dolls, there's even a miniature exhibit that includes some 22,441 individual miniature society pieces. Check out their website for details on upcoming events, rotating exhibits, and hands-on workshops, fit for kids of all ages.
The image featured at the top of this post is ©iStock.com/Ultima_Gaina.