Houston, Texas, is home to numerous centers dedicated to space exploration and is also quite the place to visit as a family. But, what are some of the best things to do in Houston for kids? Home to NASA's Johnson Center for human space flight, the city has a bustling arts and culture scene as well. There are many kid-friendly outdoor excursions, some top-notch museums, and a great zoo. Check out some of the local theaters or the mall and if you're looking for a memento of your time spent in Houston, creativity abounds at some of the local ceramic art studios where you can take home your creation to remember your adventures in this beautiful city. Keep on reading for some of the best things to do in Houston for kids.
Outdoor Adventures
Looking for some outdoor adventures while visiting the city of Houston? The Arboretum and many local city parks offer a wonderful escape from the concrete jungle of Houston's busier streets. And with a great local arts scene between Houston and Austin, Texas, be sure to check out the murals that are included as part of a Houston Bus Tour.
Houston Arboretum and Nature Center
The Houston Arboretum and Nature Center is great for kids of all ages. With programs for learning, guided tours, and even art classes, you can spend a whole day here. Check out the beautiful plants that are cared for within the gardens, explore the many trails, and immerse yourself in the wonder of nature that the Houston Arboretum has to offer. Young naturalists, artists, and explorers will be transfixed.
Discovery Green
Houston's Discovery Green is a 12-acre park in the middle of downtown Houston. Discovery Green hosts music festivals, live shows, and free shows of all kinds. There is a rollerskating rink, a lake, and a playground, fit for all ages and kinds of activities. Take a stroll, bike or run along the pedestrian pathways and enjoy this oasis of the city of Houston.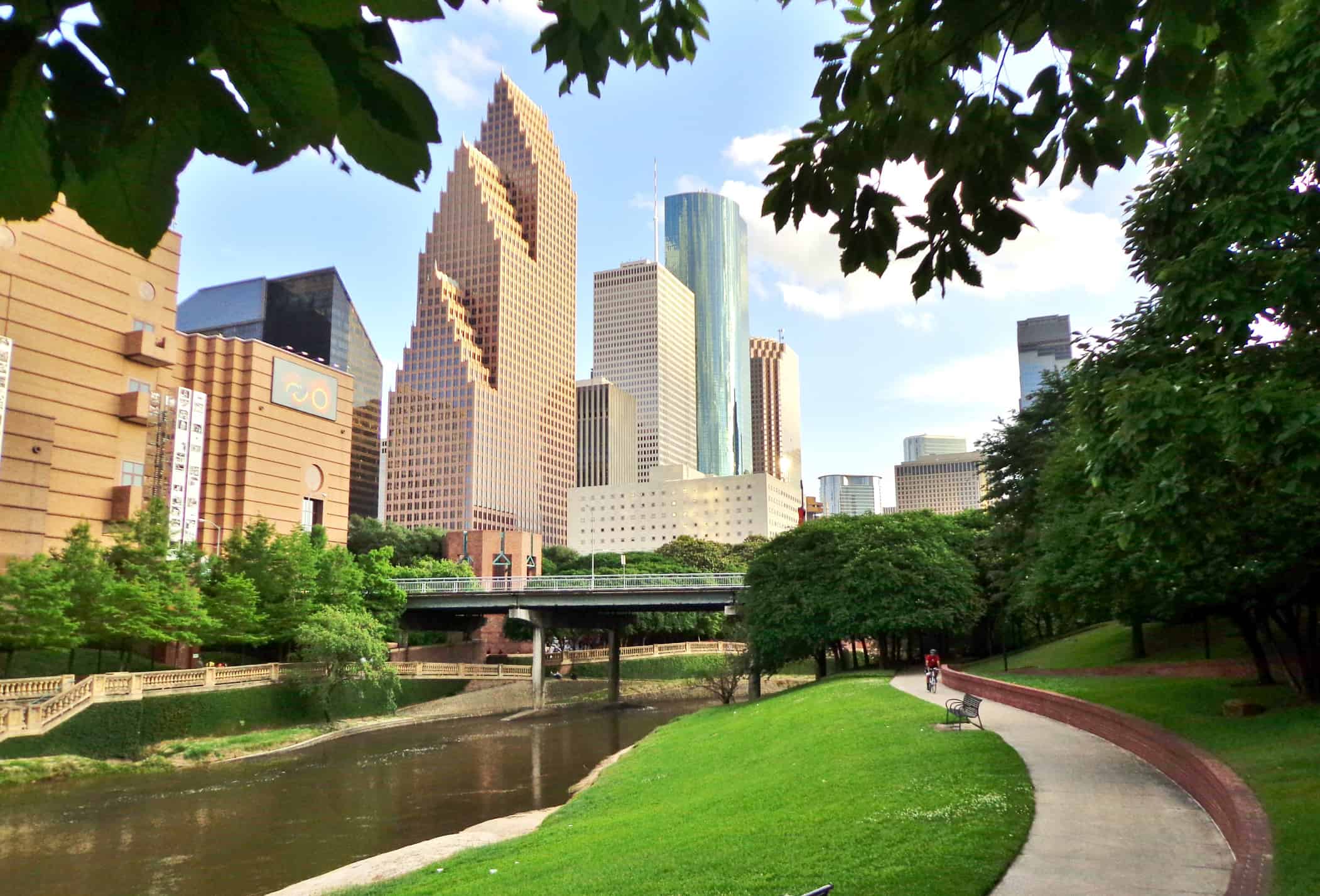 The Cart Mural Bus Tour
Take a walking or bus tour around the city of Houston and keep an eye out for murals. The Cart Mural Bus Tour will take you all around the city's beautiful street artwork. Take photos and make memories.
The Barbara Fish Daniel Nature Play Area and Picnic Pavilion
The Barbara Fish Daniel Nature Play Area and Picnic Pavilion is an outdoor play pavilion that is part of Houston's Buffalo Bayou. This beautiful natural land in Houston, Texas, stretches some 160 acres. There are many beautiful sights, and activities and so much space to explore.
Entertainment Options
On the outskirts of Houston is a location for the iconic Six Flags theme park. Within the city limits, there are many opportunities for local theater and workshops as well. Try your chops at bowling or take your kids for a few hours of classic arcade fun. Houston's got it all!
Six Flags Hurricane Harbor
Six Flags Hurricane Harbor always brings the fun! Combining a theme park full of rides for different ages and a water park, you're set for any season. Plan your visit to Houston with a day set aside for some theme park family fun. When you need a break from the thrill rides and tide pools, check out the concession stands and walk around the park.
The Game of Dreams ESport Arcade
Looking for arcade options? The Game of Dreams ESport Arcade has an array of vintage, e-sport, and futuristic arcade games. Catering to PC, PS4, and Nintendo Console gaming, there is sure to be an activity here that will fill an afternoon with fun and games.
The Express Children's Theatre
The Express Children's Theatre hosts fantastical shows for audiences of all ages. In business since 1991, keep an eye out for shows happening during your visit and experience the fun of the theater scene in Houston, Texas. If you'll be in Houston for a longer spell, they also host theater workshops for young children. Ranging from poetry to musicals, the Express Children's Theater is truly an experience.
Bowlero Bowling Alley
The Bowlero Bowling Alley in Houston, TX is a great place to get out of the sun on a hot afternoon. With 39 bowling alleys equipped for all ages of fun, an arcade full of classic games, and even a billiards pool center in the back. Bowl to your heart's delight, get some snacks, and enjoy your time at this great Houston attraction for family fun.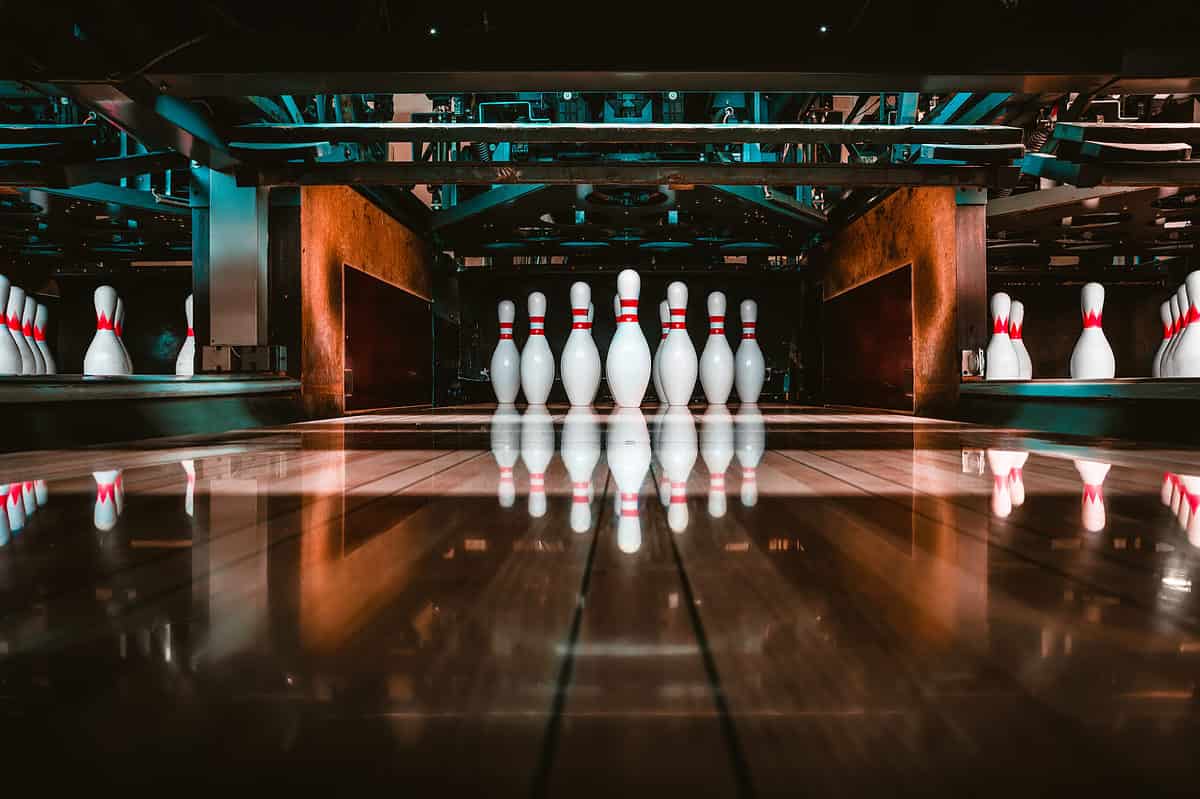 Educational Fun
Try out some of the many museums as these are some of the best things to do in Houston for kids. Bring fun into a chance for learning and check out the tunnels that run below this bustling city. The Houston Zoo, the Health Museum, and the Space Center offer many opportunities to expand your child's mind in an interactive setting. There is truly so much to do, you need to know where you look for the educational fun that's sure to make your child's day!
Downtown Tunnel District
Did you know that Houston has underground tunnels that run beneath the busy city? The Downtown Tunnel District features tunnels some 20 feet below the city streets. Some of them are more than 6 miles long! It started as a link between two movie theaters and since then has expanded to connect nearly 95 city blocks. Enjoy a guided tour of this underground street system that is super unique to Houston, TX.
Houston Zoo
The Houston Zoo is just as fun as it sounds. Plan a day to spend at the zoo visiting all the cool animals and interactive centers that make this one of the most fun things to do in Houston for kids. From American Alligators to the Red Panda, all of these animals call Houston their home. Check out the birds' habitats or animal encounters. This is sure to be a trip to remember!
The Health Museum
For a unique museum experience, check out The Health Museum in Houston. An affiliate of the Smithsonian Museum, this center caters to hands-on learning about the human body. They have discovery camps and daily live shows. Be sure to check out their wild exhibits on your next trip!
Children's Museum
The Children's Museum is absolutely one of the best things to do in Houston for kids. This center for learning and imagination has immersive exhibits and games as well. Wander through the exhibits and activities and then make your way to the cafe for a sweet treat to remember this great day.
Space Center
Since Houston is well-known for its NASA presence and part in the space race, it would be only fitting to pay a visit to the Space Center. With numerous interactive exhibits and events, this center is well worth a visit. Take a walk through the world's largest collection of moon rocks and you can even visit the NASA Johnson Space Center.
Houston Museum of Natural Science
The Houston Museum of Natural Science will cater to bug lovers and history buffs alike. There's a butterfly center and a planetarium plus a huge screen for educational film screenings. Check out their website today and see what traveling exhibits are happening during your time in Houston.
Creative Happenings
Houston's art scene is happening and you and your family can get in on the fun. Check out personalized ceramics at some of Houston's local studios or take a day trip to the Color Factory. Bring home something unique and handmade to truly commemorate your fantastic trip to Houston, Texas.
Houston's Color Factory
Life should be colorful! Check out Houston's Color Factory. This interactive art museum has beautiful installations and immersive rooms all inspired by the city of Houston. Buy your tickets today!
The Mad Potter
The Mad Potter is considered Houston's pottery painting headquarters. Create a special piece of pottery from your visit to this pretty city and enjoy the afternoon of creativity you'll get to spend with your kids. You'll have all the art supplies and instructions to get the project started and you can pick out the ceramic piece to be fired from a tier of pre-made ceramics molds. Such a fun afternoon!
The image featured at the top of this post is ©iStock.com/Kruck20.