From authentic Mexican food to the amazing cowboy culture, you and your kids will feel right at home in Fort Worth as you appreciate the Texas hospitality and the beautiful architecture.
The city has a plethora of kid-friendly attractions, including interactive museums, fantastic zoos, weekend rodeos, and a host of water features to keep the whole family cool in the Texan heat!
Here's our list of the best things to do with your kids in Fort Worth.
1. Dallas Art Museum
The Dallas Museum of Art is a no-brainer with its educational programs and admission-free tickets. With 25,000 works of art from all cultures and periods, this is not just a fun experience for your kids to pass the time. They can also learn about how other cultures dressed, ate, and even what technologies they used.
Kids can explore a variety of hands-on exhibits showcased at the Center of Creative Connection. The museum also offers an array of educational programs for young kids as well as teenagers.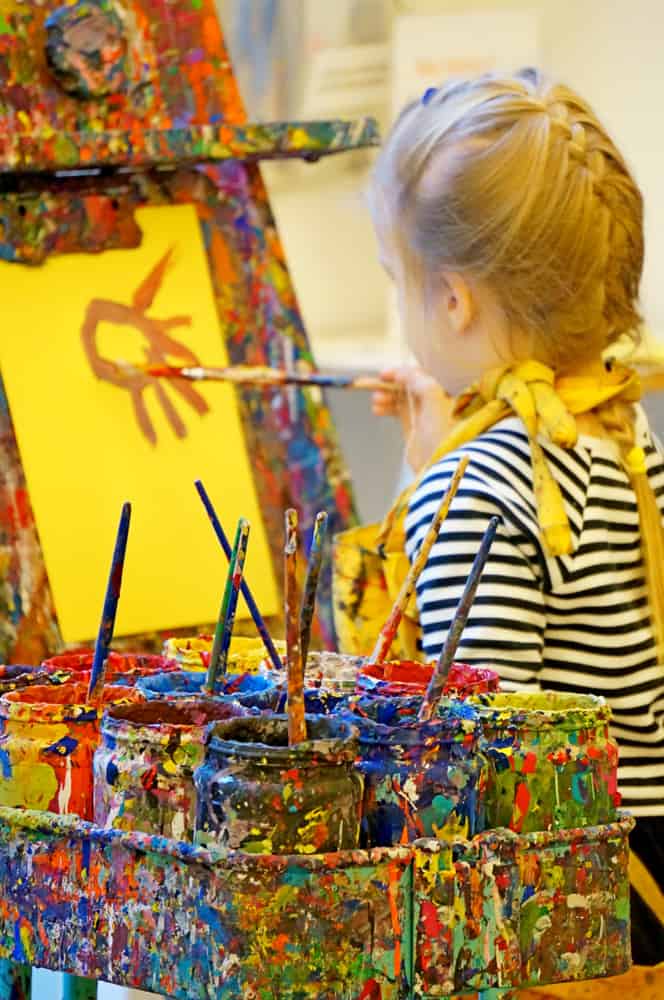 2. Fort Worth Stockyards
Families will undoubtedly want to experience a taste of Cowboy Culture while in the Dallas-Fort Worth area, and the Fort Worth Stockyards is the ideal location for this.
The Stockyards are jam-packed with enjoyable family activities. The Fort Worth Herd, a real-life cattle drive, parades down the street twice daily for visitors to enjoy. On weekends, The Herd is followed by The Legends of Texas Gunfight Show, as well as a Rodeo.
Kids will enjoy exploring the Cattlepen Maze before meeting the animals at the barnyard petting zoo. Visit the Candy Barrel, a great shop selling all kinds of nostalgic candies, to satisfy their sweet tooth. If you get hungry, try some Texas BBQ or TexMex at one of the many restaurants in the Stockyards.
3. The Fort Worth Zoo
The Fort Worth Zoo is an excellent place to see a wide range of animals from around the world and learn more about their life cycles and habitats. Yellow Rose Express train rides across the park and live animal shows will most certainly appeal to young children. The 60-foot suspension bridge, climbing wall, and play barn are great places for the kids to try new things and burn off some energy!
4. SEALIFE Aquarium, LEGOLAND Discovery Center
LEGOLAND, located in Grapevine, will keep your LEGO fan kids entertained for hours. There are rides, a 4D movie theater, and numerous LEGO exhibits.
Consider purchasing a combo ticket and visiting the SEALIFE Aquarium on the same day.
Other nearby attractions include Corky's Gaming Bistro (arcade, escape room, and axe throwing), AMC Theaters, and Round 1 Bowling. If you would like to stay close to the action, consider the Gaylord Texan Resort or Great Wolf Lodge.
5. Altitude Trampoline Park
Altitude Trampoline Park in Fort Worth is a great place to spend an afternoon with the kids. The park has a variety of activities for kids to enjoy, such as trampoline dodgeball, a foam pit, and a rock-climbing wall. For younger children, there is also a basic trampoline area. Altitude Trampoline Park has a separate area for Little Leapers, which is ideal for toddlers and preschoolers, in addition to the main jumping area.
The staff is extremely friendly and helpful, and they provide a variety of group rates and birthday party discounts.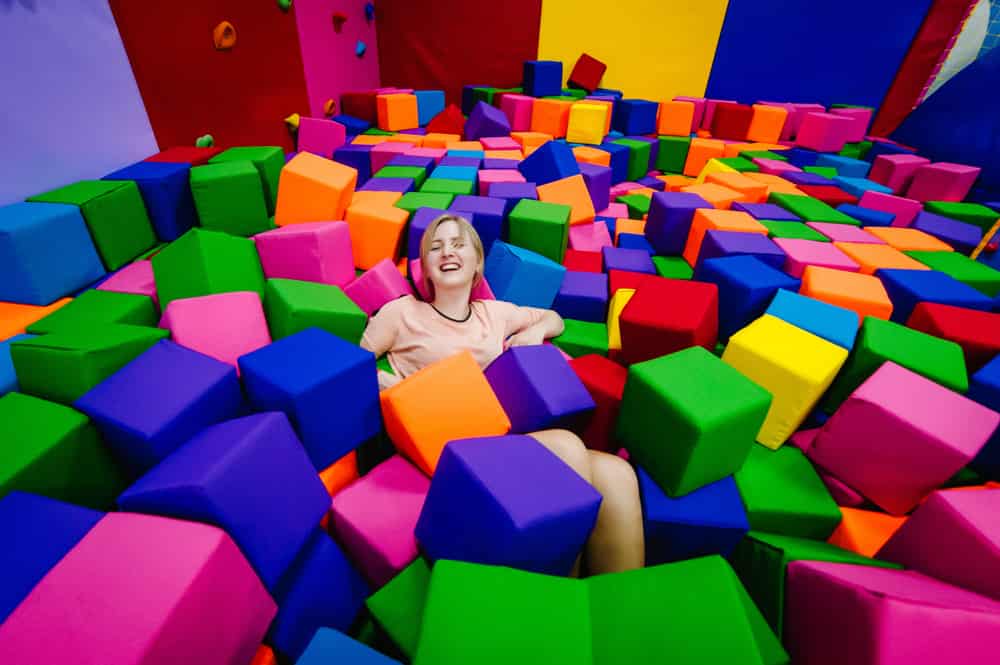 6. National Cowgirl Museum and Hall of Fame
The National Cowgirl Museum & Hall of Fame is an excellent resource for information on cowgirl art, culture, and history and is a must-see for horse and history enthusiasts. Visitors are welcome to enjoy exhibits on the history of cowgirls in America from around 1900 to the present! Children will enjoy watching videos of famous cowgirls such as Dolly Parton, Loretta Lynn, and Patsy Cline, among others. One of the coolest features is the story of Annie Oakley, which is shown using Pepper Ghost technology and appears to be talking!
The museum also has an interactive exhibit where children can participate in activities such as weaving baskets or making saddlebags. It has proven to be a hit with the kids! There are also fun games where they can test their horseback riding skills or make a brand new shirt with embroidery work using leather strips (they'll need the assistance of an adult). Finally, there are even more opportunities for children to participate if they want to!
7. The Perot Museum
If your kids love dinosaurs, the Perot Museum of Nature and Science is a must-see attraction. It has an incredible variety of interactive exhibits that will fully immerse your child in a Prehistoric world! This museum has five different floors and 11 permanent exhibits, so plan on spending at least half a day exploring it. The Being Human Hall, Family Sports Hall, and The Gem and Mineral Hall are also popular with kids – you can't go wrong with any of them!
When you're finished touring the museum, there's even a large outdoor area where your kids can run around while you sit down and enjoy a meal or a cup of coffee from the nearby café.
8. Children's Museum
The Fort Worth Children's Museum is a popular attraction for both young and old visitors. Open daily until 5 p.m., this Fort Worth attraction is intended for children under the age of 8, as well as their caregivers. The museum has an Omni-theater and a full planetarium, as well as permanent and rotating exhibits. Be sure to check out the Innovation Studios while you're at this Fort Worth family attraction. Kids enjoy it because of the interactive play opportunities courtesy of the Galaxy Park, and adults enjoy it because it focuses on STEM (science, technology, engineering, and math) learning. The nearby Omni Hotel offers convenient accommodation during your visit. This pet-friendly hotel is close to the Children's Museum and other family-friendly Fort Worth attractions. The Omni offers many kid-friendly amenities, including in-room video game consoles, a sparkling outdoor pool, a restaurant with a kiddie menu, and a kids club.
9. Fort Worth Water Gardens
The Fort Worth Water Gardens, located in downtown Fort Worth, TX, is a beautiful and refreshing oasis that can be enjoyed at any time of year. The park has three magnificent pools of water: an active pool, a quiet pool, and an aerating pool.
The active pool is a massive man-made waterfall into which you and your children can descend to be surrounded by running water. While it's an incredible experience, keep a close eye on young children.
10. The CR Smith Museum
The CR Smith Museum, located just south of DFW International Airport, is a fantastic way to spend a day in Fort Worth learning about American Airlines' history! For many years, CR Smith was the airline's CEO, and he was instrumental in shaping the company into what it is today. In the Flightlab, your children will be delighted to see massive plane engines, and airplane models, and learn about how airplanes fly. They will enjoy the flight simulators, as well as the opportunity to sit in a real cockpit and play on an inflated evacuation slide. Furthermore, the museum offers summer camps for children of various ages who are interested in pursuing a career in aviation!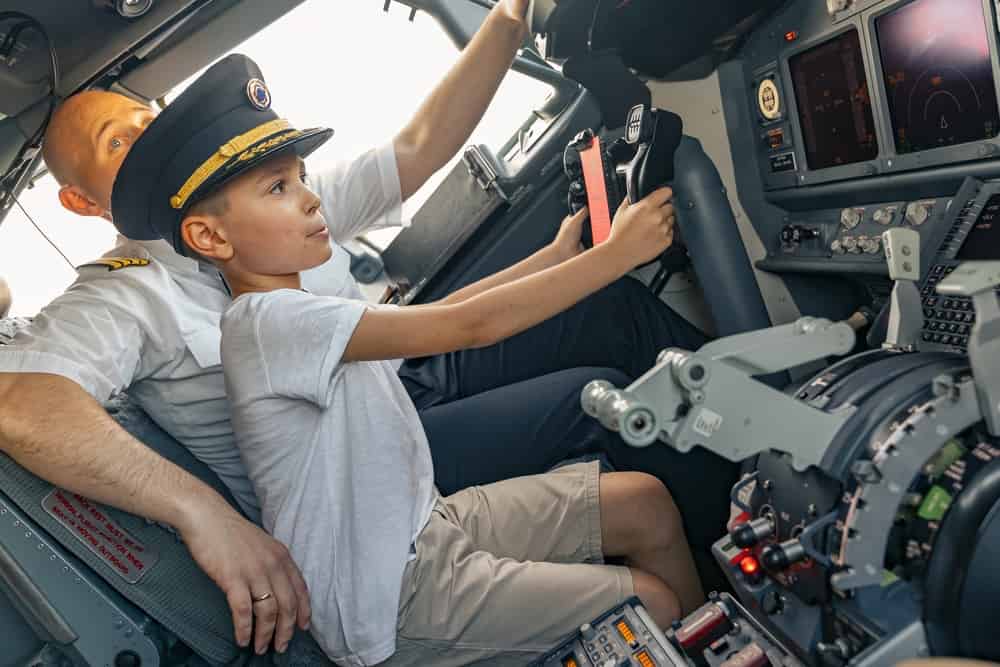 11. Dallas Arboretum and Botanical Gardens
The Dallas Arboretum is consistently ranked as one of the top botanical gardens in the country, with 66 acres of landscaped gardens filled with seasonal flowers, ornamental shrubs, trees, and exotic plants. So, while this is a must-see for horticultural enthusiasts, it's also a great place for kids. Kids will especially enjoy exploring the treehouse standing at two stories, treetop canopy walks, interactive exhibits, and the Rory Meyers Children Adventure Garden, an 8-acre oasis overflowing with fun water features! Additionally, visitors can expect a year-round calendar packed with family-friendly events. Make sure to pick up a scavenger hunt map from the information booth on entry.
12. Bureau of Engraving and Printing
At the Bureau of Engraving and Printing in Fort Worth, both children and adults will enjoy learning about US currency. More than half of the money in the United States is manufactured here. Suspended above the production floor is an enclosed walkway where visitors can witness the printing of billions of dollars!
Before or after your tour, be sure to see the educational film The Buck Stops Here, and walk through the two floors of interactive exhibits depicting the history and art of currency production.
The Moneyfactory Gift Shop is also located here, where you can purchase uncut currency sheets. The Visitor Center and Museum are open Monday through Friday for free admission!
13. Museum of Science and History
If you're looking for family trip ideas in Fort Worth with kids who enjoy hands-on activities, the Fort Worth Museum of Science and History is a must-see. This location has a children's museum as well as Innovation Studios for elementary-aged kids. This Fort Worth activity center satisfies your children's curiosity while also allowing you to shop for educational souvenirs in the museum's 3,000-square-foot store.
In addition to science and history exhibits, the museum's attractions include the Noble Planetarium and the Omni Theater, Star's Cafe, and Shop Too! Gift Shop. The Museum of Science and History, located in the very walkable Fort Worth Cultural District, is a great stop for families with kids of all ages.
The science and history section includes a detailed look at how energy is generated from various sources, including a dinosaur dig, a planetarium, and the Cattle Raisers Museum. The Children's Museum is also located here and provides hands-on fun and learning for younger children. The IMAX theater and rotating special exhibits keep things interesting. The Museum of Science and History, the Children's Museum, and the Cattle Raisers Museum are all housed under one roof.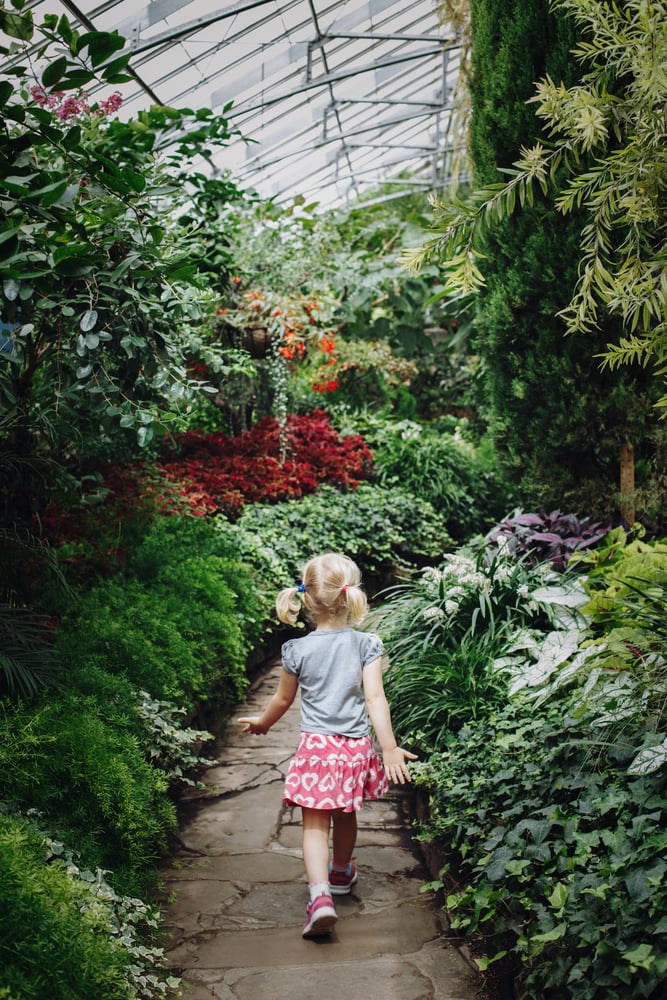 14. Putt-Putt Fun Center
This arcade, while primarily a mini-golf facility, has a plethora of kid-friendly attractions. Aside from a classic family-favorite 18-hole golf course, there's also a Game Zone and a Bat Zone; the former is where gamers can show off their skills and earn tickets to exchange for exciting prizes, while the latter is perfect for any aspiring Sammy Sosas! The Putt-Putt Fun Center is appropriate for visitors of all ages.
15. Sundance Square
Sundance Square is a popular shopping, dining, and entertainment destination. It's also a great place to people-watch and enjoy world-class musical performances courtesy of the Bass Performance Hall. The square offers a variety of dining options, ranging from fast food joints like McDonald's or Burger King to upscale restaurants like The Capital Grille and Ruth's Chris Steak House.
If your children enjoy playing outside but you don't want them running around unfamiliar streets (or if it's raining), consider taking them to Sundance Square instead! There are several safe places for them to run around: Duck Pond Park on Main Street has fountains that spray water into the air every hour. This park is great because it doesn't require any walking; simply sit on one of its benches and enjoy watching your children play while basking in the sun!
16. Klyde Warren Park
Klyde Warren Park has a never-ending supply of fun, free activities for kids of all ages – no list of kid-friendly attractions would be complete without it! This 5.2-acre linear park, perched atop the Woodall Rodgers Freeway in the Dallas Arts District, is considered one of Dallas' premier community gathering spots. It boasts everything from a butterfly garden to special areas designated for kids, dogs, and playing games. Speaking of children, the park is expanding the children's area to 18,000 square feet. The expansion accommodates new cutting-edge play equipment such as a climbing tower, a climbing wall, and spinning elements. Food trucks, family film screenings, musical performances, and holiday events are also available at the park.
17. Hawaiian Falls
Located in Fort Worth, Texas, Hawaiian Falls is a chain of water parks with a variety of attractions for both children and adults. You can ride the merry-go-round, climb the rock wall, or relax in the kiddie pool by yourself! There are numerous outdoor activities to choose from if you want to spend time with your family. You can rent kayaks or paddleboards from the Hawaiian Falls rental shop and paddle down the lagoon (which is shark-free!). Assume you want to have a relaxing outdoor snack while watching your kids play on their own devices (or even if they don't). Then, check out Hawaiian Falls' new art studio. This is where kids can create crafts like jewelry boxes or paintings inspired by nature. They will be displayed throughout town!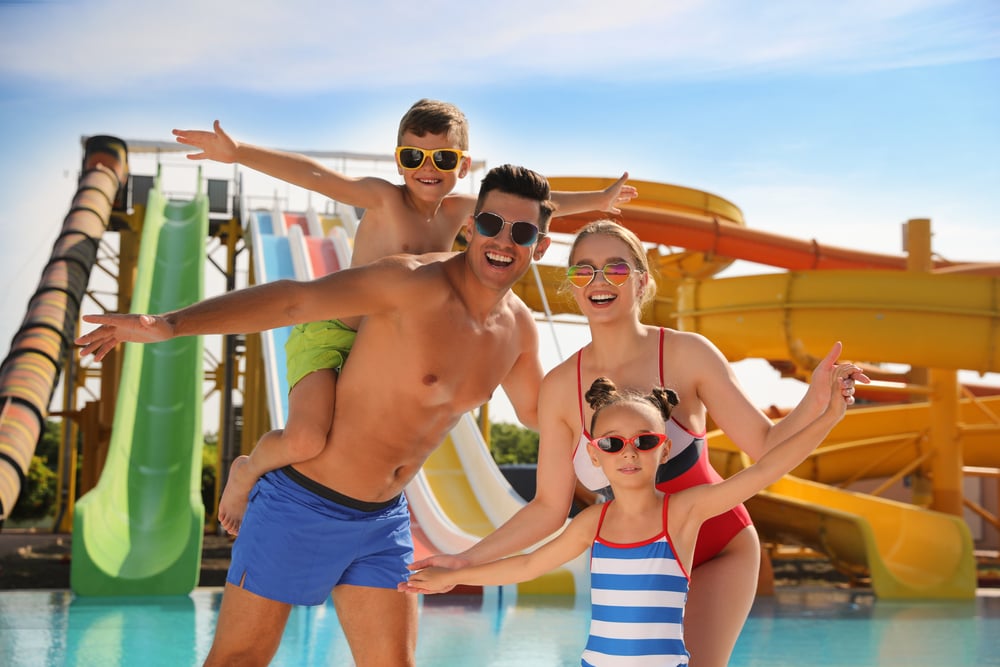 Conclusion
No matter what you're looking for, Fort Worth, Texas is unquestionably packed with a host of amazing things to see, fun activities to take part in, and top-tier excitement to be felt!
Its museums highlight the history, art-themed attractions provide insight into different eras of inspiration and creativity, and Old West sites depict life during and after World War II.
Whether you're visiting this Western city this week or in the future, hopefully, this list has shown you your options for the best it has to offer.
The image featured at the top of this post is ©Twinsterphoto/Shutterstock.com.