Dallas is one of the top tourist destinations in Texas, but it's far from the only location that can offer food, fun, and festivities for travelers of all types. If you're looking for fun alternatives around the Dallas area, check out these fun-filled day trips from Dallas your family will love!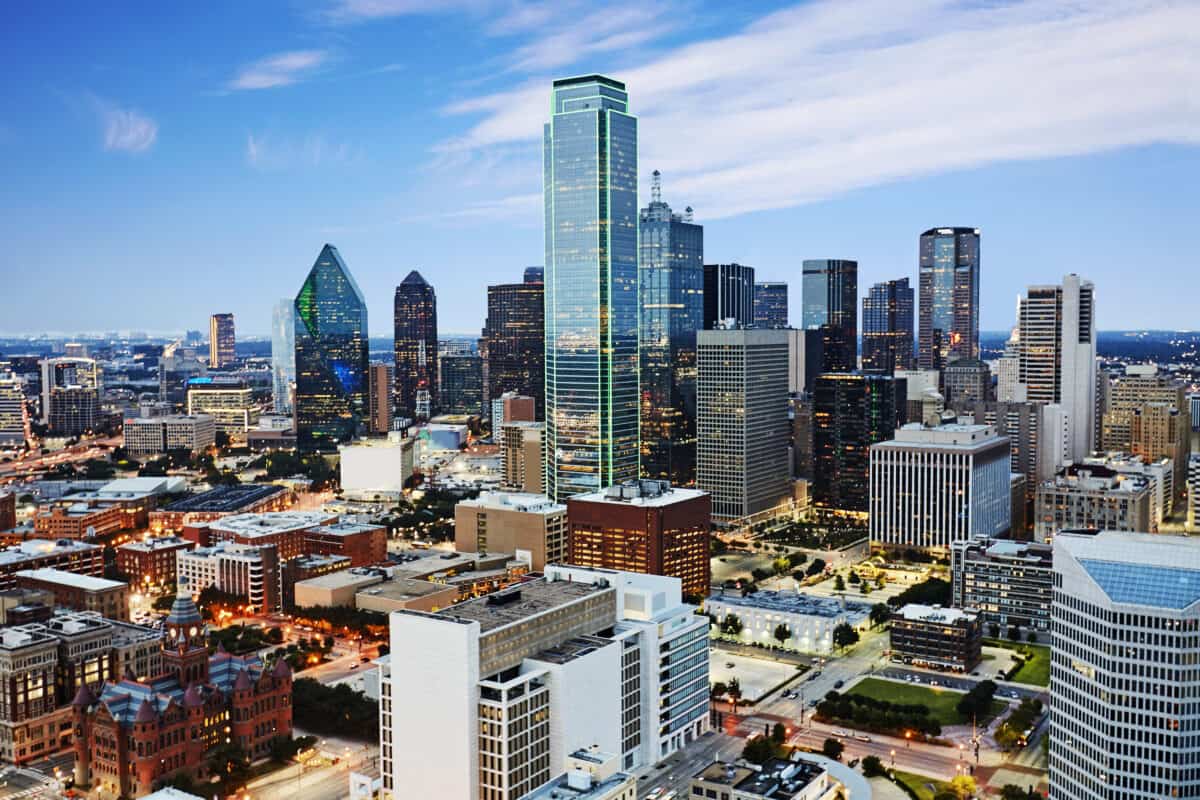 Fort Worth
A popular tourist destination in its own right, Fort Worth is jam-packed with fun things to do, including malls, zoos, water gardens, art museums, and amusement parks. You can tour a winery; you can ride a roller coaster; you can visit a wax museum. The attractions are suitable for all kinds of travelers, including families with kids.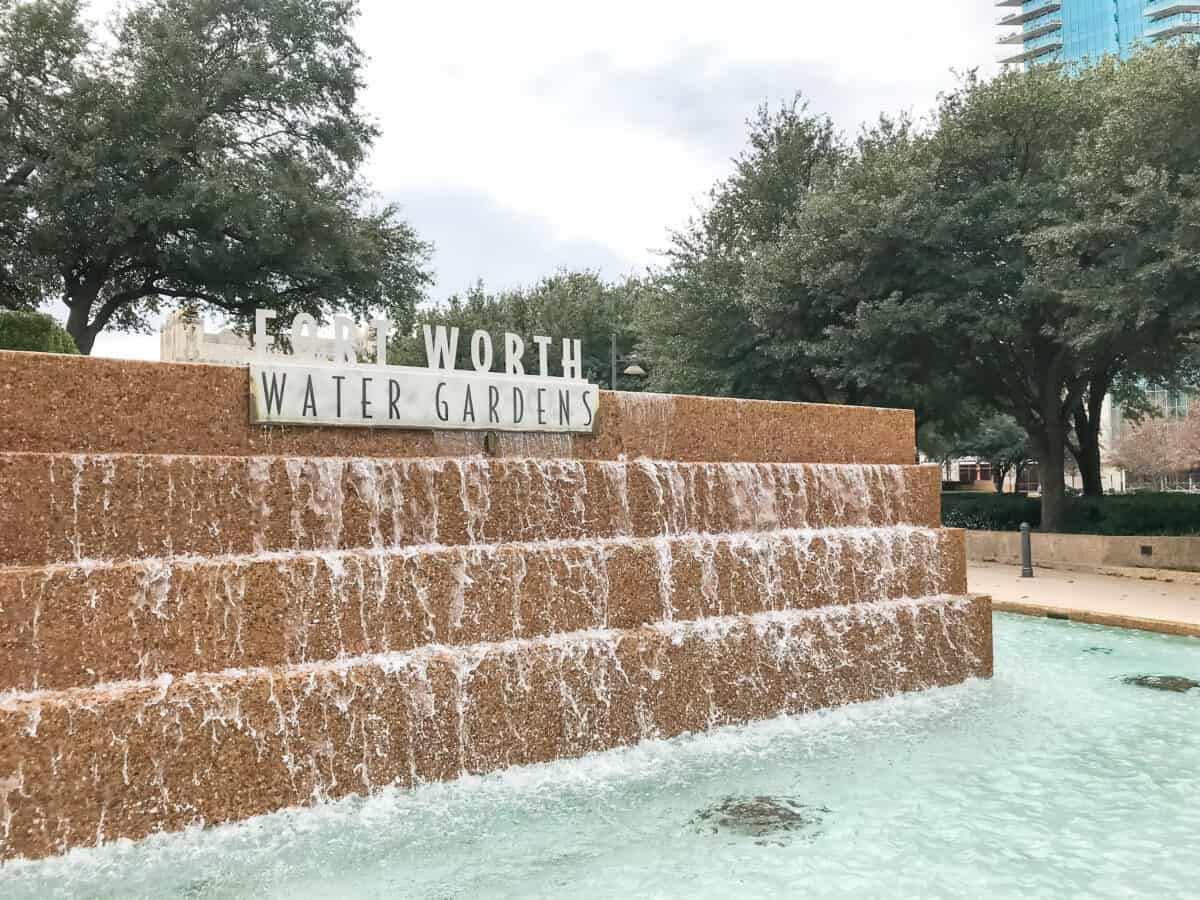 Another nice thing about Fort Worth is that it's located just a half-hour east of Dallas, making it perfect for day trips. You can even take the Trinity Railway Express, a commuter train that connects the two cities' downtown areas if you don't want to drive.
Put Fort Worth on your bucket list if you want to have nonstop fun in Texas. Cram as many experiences as you can into your vacation! You never know when you'll have time for another one!
Athens
You can't visit Texas without seeing an authentic rodeo, and Athens is home to several. You can experience bull riding, calf roping, barrel racing, and more! The local arena also plays host to everything from auto shows to horse and livestock shows if you're in the mood for other forms of cowboy-style fun.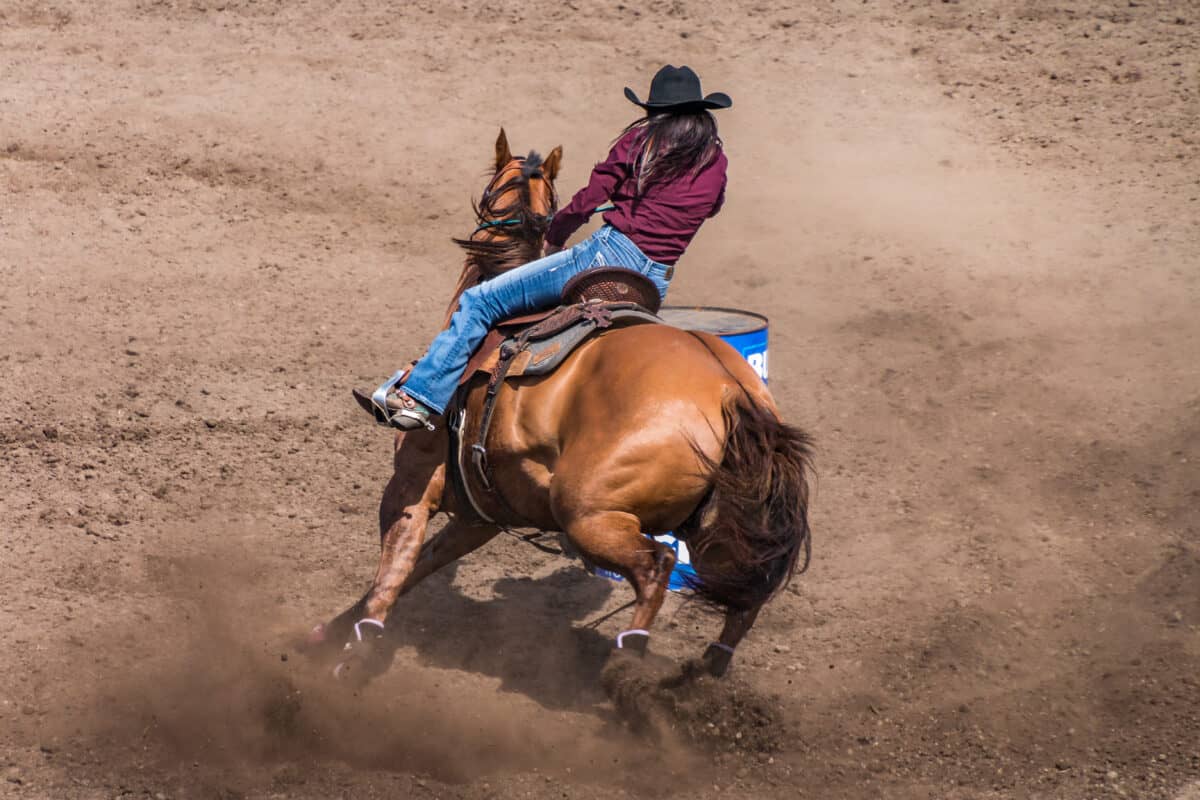 When you're done with the rodeo, hang up your spurs and seek out other pastures in Athens. If you're into the outdoors, you might like visiting Lake Athens or the East Texas Arboretum. If you're into history, you'll want to check out the vintage buildings of downtown. If you want something adult-oriented after the kids have had their fun, stop by the local vineyard and winery.
It might not be Greece, but it's not trying to be. Athens is a Texas destination through and through.
Though technically located in Oklahoma, Turner Falls Park isn't that far from Dallas, and its gorgeous natural scenery is well worth the side trip. It offers more than 1,500 acres of forests, creeks, caves, waterfalls, and swimming holes, including a famous "blue hole" that will absolutely dazzle the eye.
As you might imagine from the name, Turner Falls is the biggest point of interest at the park. At 77 feet, it's the largest waterfall in all of Oklahoma, and it draws visitors from all across the South.
Other things to do at Turner Falls Park include hiking, camping, picnicking, and general exploring and sightseeing. There are a number of geological formations to admire. There's even a genuine stone castle dating back to the 1930s! How often can you see something like that in Oklahoma?
Denton
Turn back the clock with a visit to Denton, Texas, a place where life moves more slowly than the big cities. It can make for a relaxing day trip as well as a quaint vacation destination.
Often considered "the little D" to Dallas, Denton, Texas, is a place of Southern hospitality, country charm, and old-world grandeur. Many of its buildings still have the colonial look of centuries past, including the Courthouse-on-the-Square Museum, a historic landmark that dates all the way back to 1896.
Are you feeling hungry? Grab a healthy bite at the Spiral Diner & Bakery, a vegan establishment. Do you want some souvenirs? Stroll among the mom-and-pop shops that line the city plaza. Do the kids need to expend some energy? Let them run around parks, creeks, and orchards to their heart's content.
Longview
Located about 2.5 hours from Dallas, Longview is a bit of a drive in terms of day trips, but its attractions will make up for its distance. Your kids will love the adventures waiting for them in the entertainment distinct, which include Arcade, Thomas Falls Ziplines, splash pads, Lazer X laser tag, and Longview World of Wonder children's museum.
The kids aren't the only ones who will enjoy Longview, however. From gourmet restaurants to fine art museums, there are plenty of attractions for adults. You can even visit the symphony if you want a taste of high-class culture!
Last but not least, Longview is also home to a number of festivals, including the Great Texas Balloon Race. If you've always wanted to see hundreds of hot air balloons crowding the sky, this is your chance to make it happen!
Lake Murray State Park
Another destination that's technically located in Oklahoma, Lake Murray State Park is about two hours north of Dallas, but you won't even care about the extra gas when you get your first glimpse of the wide, glittering expanses of the lake.
You'll have your fill of adventure, too. There are beaches and marinas; there are parks, cabins, and campgrounds. You can ride your motorcycle in the ATV area; you can fly your remote-controlled helicopters in the RC flying area. Whether you're looking to swim, boat, fly, run, hike, or scuba dive, you'll have the opportunity here.
You can drive as well. Though Lake Murray State Park is a staggering 12,500 acres, there's a single highway that surrounds it all. It makes for an awesomely scenic drive as well as a convenient gateway to all of the park's amenities, so don't be afraid to fill the tank, hit the gas pedal, and go exploring for awhile.
Canton
If you're a thrifter, you might already be familiar with Canton, Texas. It's home to First Monday Canton, the largest outdoor flea market in the world! More than 5,000 vendors set up shop each year, offering arts, crafts, antiques, fashion, furniture, homemade goods, and more. Vendors also set up food stalls selling everything from funnel cakes to deep-fried turkey legs, and campgrounds are nearby for families who want to enjoy the festivities all day, every day. Some people say First Monday Canton is even better than the state fair!
There are other cool places in Canton, too, including a farm with a petting zoo, a country club with a golf course, a showroom for classic cars, and Paradise Island | Splash Kingdom, where you can slide and splash the day away. Whether you're into shopping, dining, or putting, you can find plenty to do here.
Ultimately, however, the flea market is the heart and soul of Canton. It's the reason that the city is on the map. You won't find anything else like it in the whole Lone Star State, so if you're looking to make unforgettable vacation memories, this could be the place to do it!
Tyler
Nature lovers, this one is for you. Tyler is nicknamed the "Rose Capital of America" because of its beautiful, bountiful bouquets, including those found at the annual Texas Rose Festival. You might also enjoy the Tyler Rose Garden, the largest of its kind anywhere in the US, which boasts more than 32,000 rose bushes of every size and color.
Tyler is also home to Lake Tyler, a popular outdoor destination for tourists who want to swim, kayak, canoe, and paddle board. Its waters are known to be temperate, so it's great for the little ones.
Finally, don't miss out on Tyler's scenic drives! There are a number of trails in and around the city that will take you through some of the most gorgeous vistas in Texas. They're particularly nice in autumn when the leaves change, but rest assured that they'll be a sight for sore eyes all year long. Whether you're headed to Texas in the dog days of summer or the cool winds of winter, the city of Tyler will welcome you.
Lake Texoma
Situated right between Texas and Oklahoma, Lake Texoma is just a couple of hours from Dallas, and it's a great way to beat the heat during a blazing Southern summer. There's nothing like jumping into a cool, clear lake to give you a sense of joy and freedom!
As you might imagine, the main activities at the lake are things like swimming, sailing, kayaking, jet skiing, and cruising around pontoon boats. However, there's plenty to do even after you dry off. Camping is a popular pastime; you can rent a fully-furnished cabin or claim a spot with your RV. There are also plenty of shops and restaurants with waterfront views if you'd like to go exploring. There are even a few mills and other historic landmarks that speak to the history of the lake and its importance to long-ago settlers.
All things considered, Lake Texoma will make a fine day trip outside of Dallas. If you ever find yourself working up a sweat during your vacation, just pack up the kids and hit up the lake. You'll be cool in no time!
Everything is bigger in Texas, including the vacation possibilities. If you're looking for ways to continue the fun even after you're done with Dallas, use these suggestions for exciting, family-friendly day trips in the Lone Star State.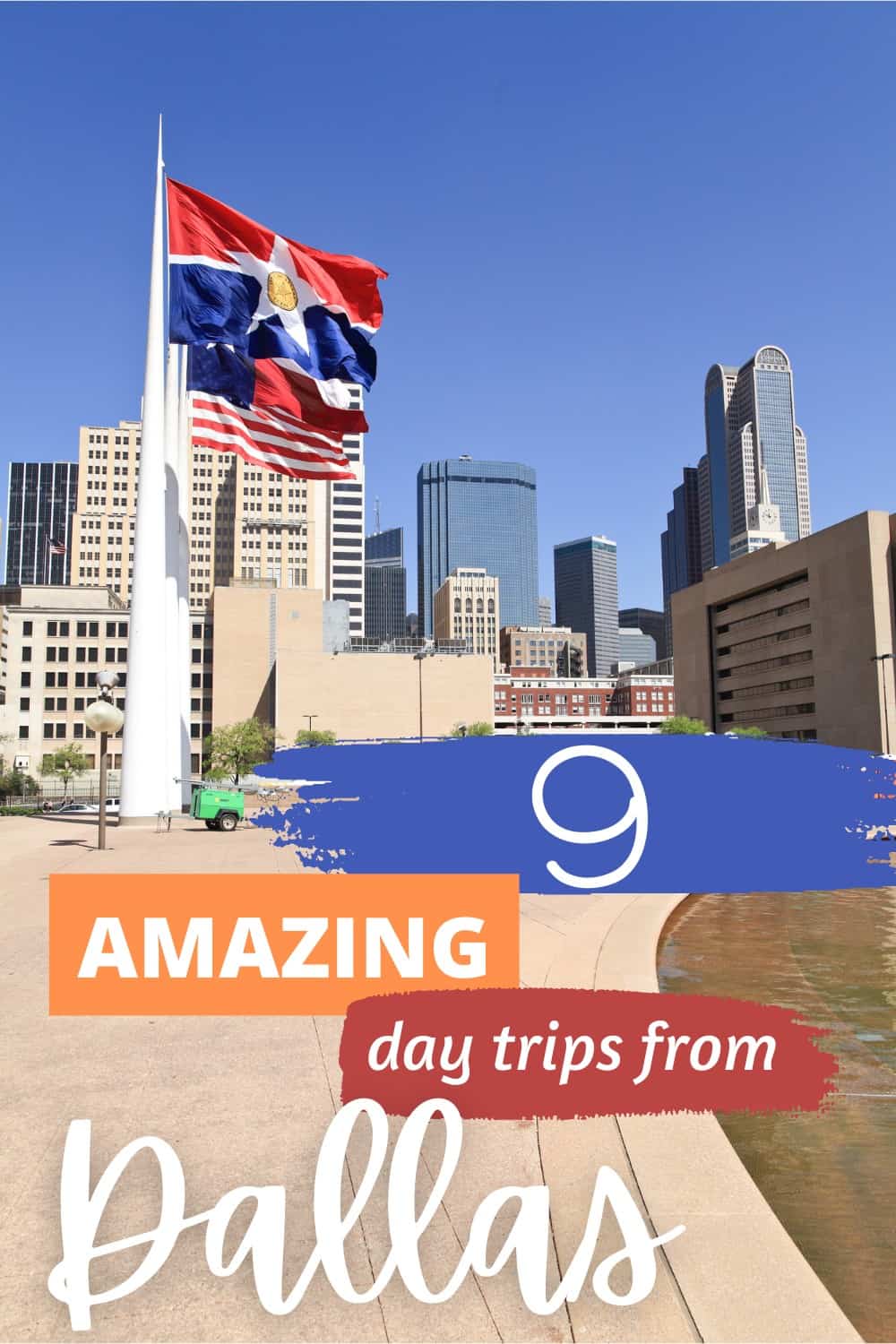 You May Also Like:
The image featured at the top of this post is ©A G Baxter/Shutterstock.com.