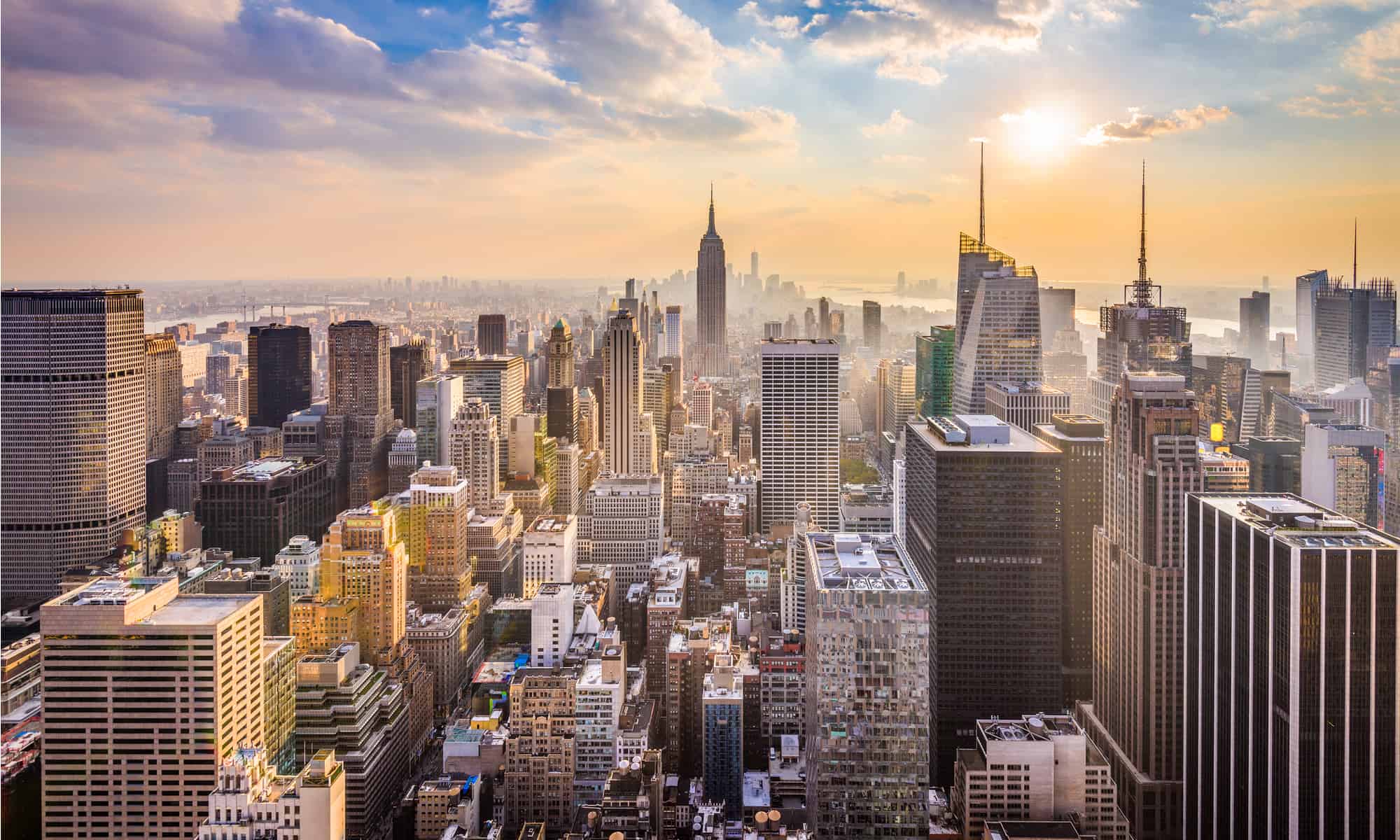 Maybe you're a native New Yorker looking for a reprieve. Maybe you're a traveler who's already taken a bite out of the Big Apple and is looking for your next meal. Whatever your reasons for considering day trips from New York City, here are just a few possibilities for you and your family!
1. Hither Hills State Park
NYC is the city that never sleeps, but what if you want to sleep? Furthermore, what if you want to sleep under the stars in the middle of the great outdoors? Hither Hills State Park isn't the only place around NYC to enjoy nature, but it's one of the best. It offers almost 200 acres of campgrounds where families can pitch a tent or park an RV, and most campsites are right on the edge of the ocean, so you can hit the beach as soon as you wake up in the morning. There are also forested areas if you prefer to camp deep into the woods.
RELATED: Your Ultimate Guide to Camping With Kids
Water activities include swimming, surfing, fishing, kayaking, and paddle boarding. Land-based activities range from hunting to horseback riding. Whatever experiences that you're hoping to have on your family vacation, you can find them at Hither Hills State Park.
2. Sleepy Hollow
Don't worry! Though it's the setting of Washington Irving's The Legend of Sleepy Hollow, the real town is free of headless horsemen. It's actually a quaint and charming destination that can offer a lot of family-friendly fun.
At Philipsburg Manor, for example, there's a living history museum where staffers wear period costumes to demonstrate everyday life in the 19th century. At Rockefeller State Park, there's a lake for swimming and nature trails for walking, hiking, and picnicking.
If you do like old Ichabod, there are also plenty of attractions that invoke the legacy of Sleepy Hollow, including the Headless Horsemen Bridge, the Old Dutch Reformed Church, and the Sleepy Hollow Cemetery where Irving is buried.
All in all, Sleepy Hollow can be a very fun and memorable day trip outside of NYC. If your kids don't already know the story, they will by the time you leave!
3. Madison
Though it's only a couple of hours from NYC, Madison is actually located in Connecticut, so it's a great way to check another state off your bucket list. It's also chock-full of fun stuff to do for families of all types!
If you're a beach family, for example, you won't want to miss the camp-friendly coastlines of Hammonasset Beach State Park. If you like shopping, you can check out the Clinton Premium Outlets, a mall that's designed to look like an old-fashioned New England village. Mom and Dad can even tour the Chamard Vineyards if they're able to find a babysitter for the little ones.
Other local attractions include museums, movie theaters, historic homes, nature trails, and more shops and stores than you can possibly visit in a single trip. It's time to add an "I (Heart) Connecticut" shirt to your "I (Heart) New York" collection!
4. Beacon
Have you ever seen a real-life castle? Let your kids walk into a fairy tale with a trip to Beacon, New York. It's home to Bannerman Castle, an early 20th-century military structure located a short ferry ride away on Pollepel Island, and it'll definitely be a highlight of your trip.
Other cool things to see in Beacon include Madam Brett Park, home of a waterfall, and Breakneck Ridge, home of a notoriously tricky hike to a mountainous summit. The latter might be best left to teens and adults.
Ultimately, however, Beacon lives up to its name by serving as a beacon for travelers who are looking for glamor and excitement. Whether you're a native New Yorker or someone just passing through, you'll want to make time for a day trip like this one.
5. Mohonk Preserve
Located about two hours north of NYC, Mohonk Preserve is one of the most beautiful destinations in the state. It offers sweeping scenery in the form of forests, cliffs, rivers, streams, boulders, and more. Nestled in the Shawangunk Mountains, it's legally protected from the urbanization of nearby cities, so it's a great place to "get away from it all" when you're tired of the buzz of the Big Apple.
You won't be bored, however. Mohonk Preserve is brimming with outdoor activities for visitors of all ages. You can go hiking, cycling, and horseback riding; you can attempt rock climbing and cliff diving; you can even try new things like carriage riding. The fun is available year-round, so you can go swimming in the summer and skiing in the winter.
If your kids have never experienced true nature, consider a day trip to Mohonk Preserve. They'll have so much fun that they'll actually forget to check their phones for awhile!
6. Philadelphia
Did you know that Philadelphia is only a two-hour drive from NYC? If you take an express train, you can whittle that down to one hour. It'll make a great day trip for parents and kids who don't have the patience for extended travel.
RELATED: Day Trips From Philadelphia
As for tourist attractions in Philly, it might be easier to ask what isn't in Philly. There are malls and museums; there are zoos and aquariums; there are botanical gardens and children's science centers. You can visit the historic Liberty Bell; you can check out the world-famous Philadelphia Museum of Art.
We'd be remiss if we didn't mention the food scene, too. Philadelphia is famous for its cheesesteaks, but it's also home to everything from hoagies to shoo-fly pies, so you can definitely whet your appetite here. Yum!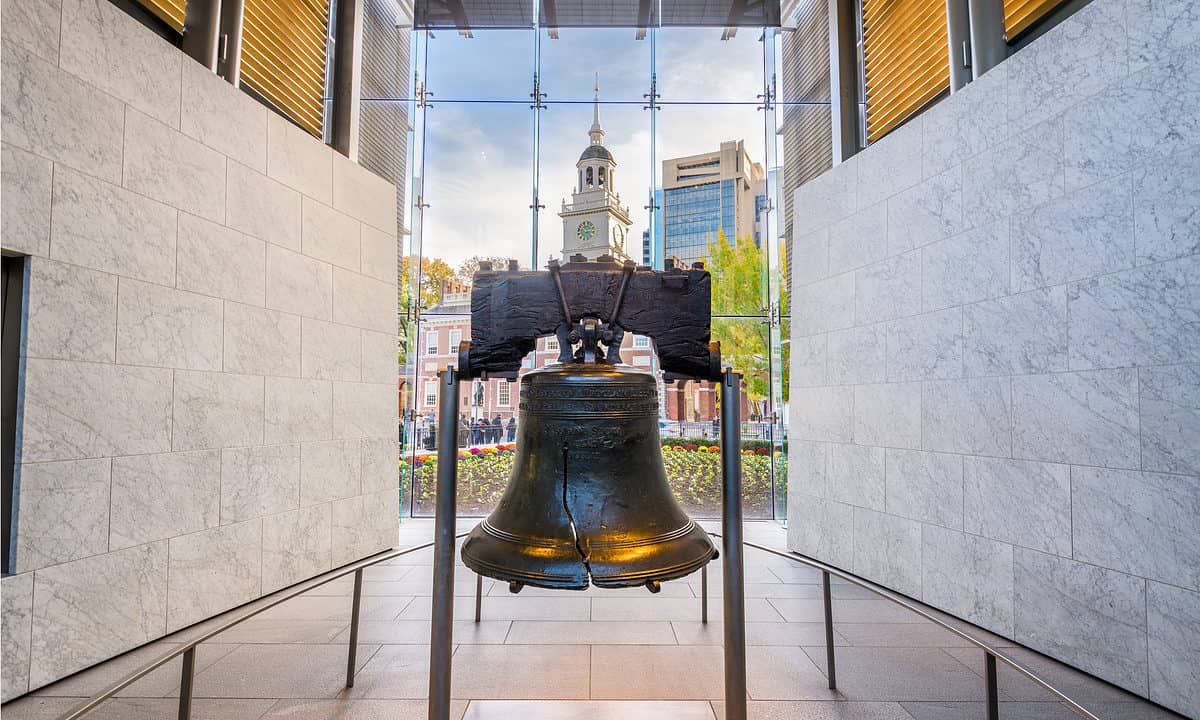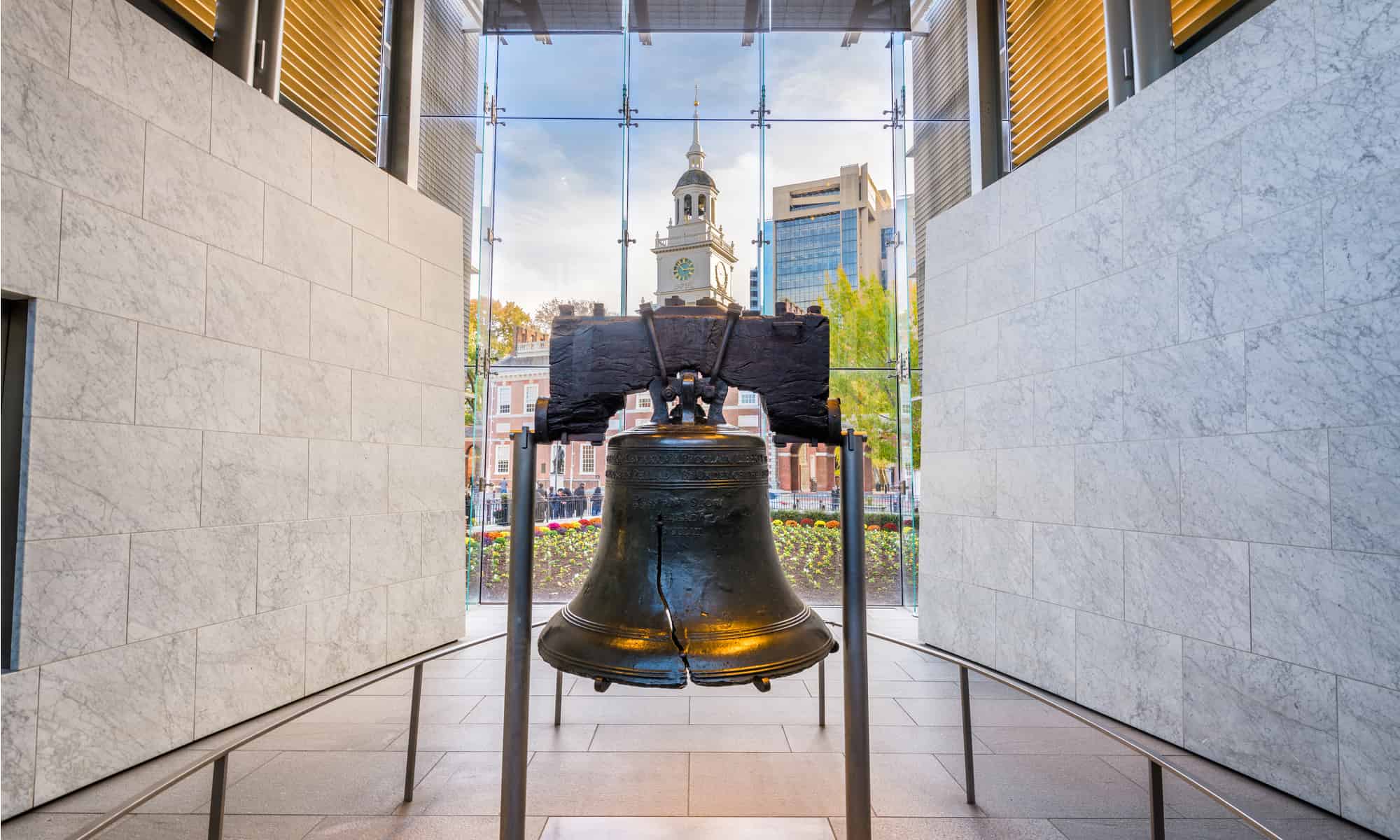 7. Woodstock
Hippies, this is the destination for you. While not the actual location of 1969's Woodstock, it's where the famous festival got its name, and it has a long, rich history of art, music, theater, culture, and bohemian living.
Local attractions include everything from flea markets and food trucks to outdoor art galleries and quirky mom-and-pop shops. You can sip bubble tea outside of a cafe; you can picnic at a park and enjoy buskers and other performers. A highly "walkable" city, Woodstock's streets are very family- and pedestrian-friendly, so you could spend hours sightseeing without ever needing a car. If you wanted to pack up the kids for a day trip, however, you could also go for a scenic drive through the mountains or the reservoir.
Ultimately, if you're a free spirit looking to pass on the same energy and creativity to your kids, Woodstock can be a great place to make it happen.
8. Hamilton
Hamilton is a town in New Jersey, but like many other NYC day trips, it's just a couple of hours outside the city. You can drive your own car or take a bus or train ride to reach it.
Once you're there, you'll be greeted by gorgeous green hills surrounding a cozy little township. Attractions are mostly historical, including turn-of-the-century houses and barns, but there's also a thriving park system that encompasses lakes, meadows, nature trails, family farms, and botanical gardens. There are multiple orchards and vineyards as well.
It isn't the flashiest of destinations, but you don't always need flash to create warm memories on a family vacation. If you're just looking for a nice, peaceful stop during a northeastern road trip, consider Hamilton.
9. Cold Spring
Cold Spring is a popular destination for native New Yorkers who want to get some fresh air outside of the city. Trains depart every hour, and it only takes around 70 minutes to reach its lush green landscapes and waterfronts.
Outdoor activities range from hiking and biking to kayaking and paddle boarding. Indoor fun can be found at shops, cafes, museums, and art galleries. There are also several points of interest for history buffs, including the West Point Foundry Preserve.
If you're looking to get out of the city for a bit, consider Cold Spring. Despite its name, it's a real hot spot!
10. Warwick
Have you ever spent the day at an apple orchard? If not, you might enjoy a trip to Masker Fruit Farms. It's open every day during apple-picking season, and in addition to filling your own bag, you can indulge in other festive favorites like candied apples and apple cider doughnuts.
When you're done at the orchard, Warwick has other attractions like the Bellvale Farms Creamery and the Terris Sculpture Garden. It's also close to Wawayanda State Park, a popular outdoor destination that's home to both a mountain and a lake.
If you're looking for fun day trips near NYC, consider Warwick. It's just 1.5 hours outside of the city, and it'll enrich your whole experience in New York through sight, sound, touch, and taste.
These are just a few day trips that you can take from New York City. It's a fantastic destination, but it isn't the only one in the area that's worth visiting, so use this as your travel guide for even more family fun!
YOU MAY ALSO LIKE: