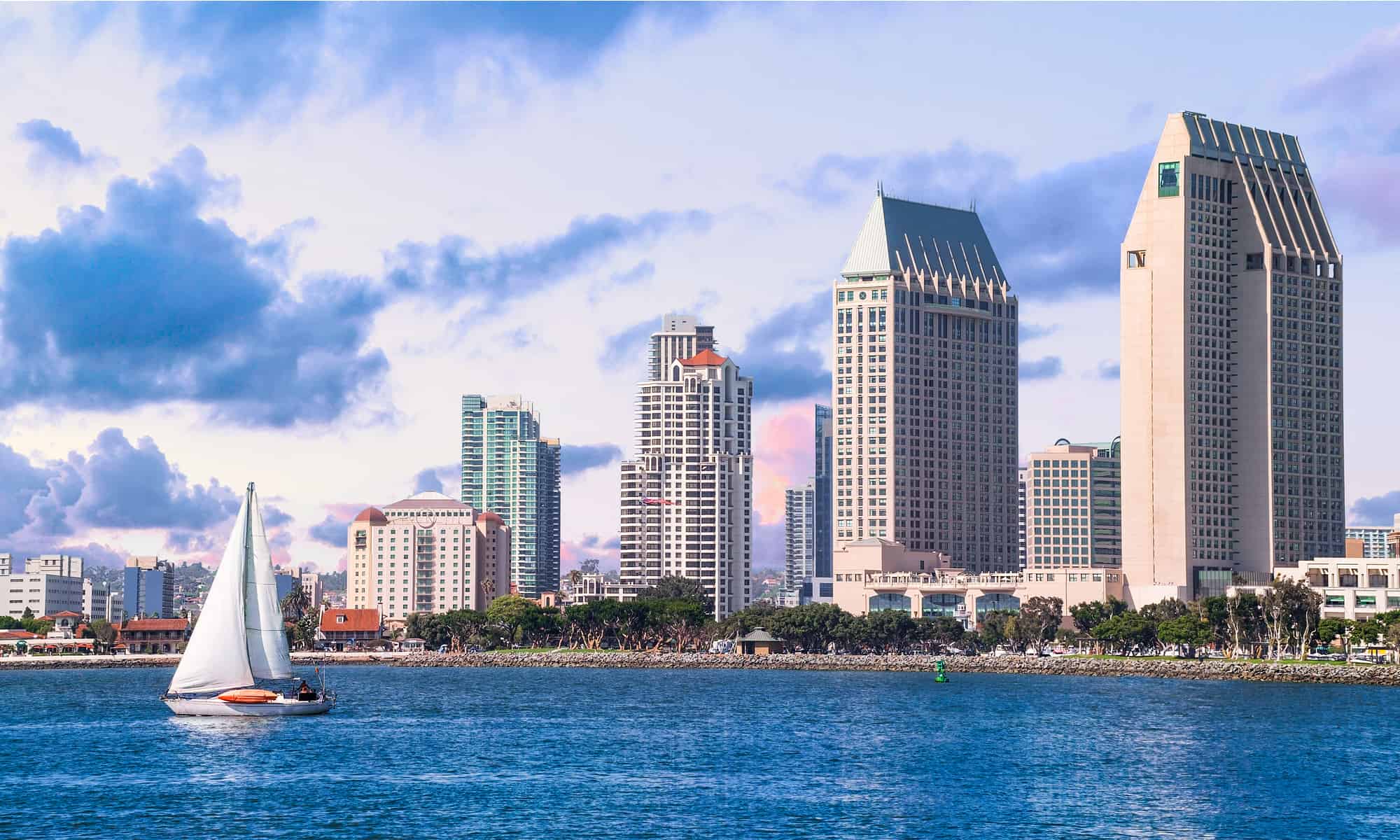 San Diego families appreciate the plethora of adventures their city offers but appreciate an opportunity to set their sights on new scenery and attractions whenever possible. Getting the family out of San Diego opens your world to exciting change and new adventure, especially when so many nearby destinations offer pristine coastal scenery and a harmonious backdrop of pleasure at every turn. No matter how old the kids are or the type of adventures you most enjoy, there is a town or city near San Diego sure to pique your interests. Farming towns complete with apple orchards and rural farmland, oceanfront cities with relaxing water and related activities, historic towns offering a glimpse back at times of yesteryear, and even luxury cities filled to the brim with posh amenities and attractions are all nestled nearby San Diego. When getting away from the city is on your mind, take your pick of the awesome day trip destinations listed below. These day trips from San Diego pack adventure, fun, and wholesomeness into your life so you make memories as you enjoy yourself to the fullest.
Carlsbad
Parents will not regret heading out to Carlsbad, a 30-minute drive north of San Diego. Kids will never want to leave this adventurous city that happens to be home to Legoland. Kids and kids at heart love putting together those tiny blocks to make out-of-this-world creations so they're in awe at Legoland.
Legoland offers its visitors hands-on activities, LEGO models, exhibits, live shows, and tons of rides suitable for kids of all ages. Sea Life Aquarium and LEGO Chima Water Park provide hands-on attractions and up-close and personal adventures with sea creatures such as sharks and stingrays.If you want day trips you will never forget, this destination should be on your itinerary.
If there is time left in the day, Carlsbad offers so many other attractions worth checking out. The Flower Fields at Carlsbad Gardens, South Carlsbad State Beach, and Batiquitos Lagoon are a few of the best stops to make in Carlsbad.
Laguna Beach
This seaside town was the subject of an MTV series of the same name. Located 73 miles of driving distance from San Diego, Laguna Beach is nestled between the Pacific Ocean and amazing canyons. With over seven miles of coastline, there's never a dull moment on the beach.
Tour the coves and beaches, enjoy a visit to Seal Rock, or adventure in snorkeling and scuba diving at Laguna Beach State Marine Reserve. Newport Beach is the place to be if whale watching piques your curiosity.
Kids love visiting the Pacific Marine Mammal Center where they can feed seals and experience other adventures with the wet residents. For playtime fun, head over to Bluebird Park.
Ensenada, Mexico
Head across the border — no passport needed! Ensenada is about two hours drive from San Diego. Its quaint charm and beauty make the drive worth your time — and the awesomely fun things to do once you arrive will make you happy with your choice to visit.
Situated about 100 miles from San Diego, this seaside town has sandy white beaches, gorgeous mountains, two national parks, and outdoor activities like hiking and biking. Fishing, surfing, scuba diving, and whale watching are other popular outdoor activities.
There's plenty of indoor excitement to pick from in Ensenada, including luxury day spas, golf courses, museums, and food stalls. If you love experiencing flavorful food, the eccentric restaurants here will win your heart over.
Tijuana, Mexico
You'll need a passport to venture into Tijuana but it's a trip certainly worth using a blank page on. Located a short 17 miles from San Diego, Tijuana is rich in history and has a rich culture that most anyone can appreciate.
The Tijuana Cultural Center is a true delight for visitors. From modern art to exhibits and displays, the Cultural Center is an awe-inspiring adventure for people of all ages.
Other things to do in Tijuana on a day trip include visits to Playas de Tijuana beach, Plaza Rio Tijuana, and the Casino Caliente. The Amistad Park has swings and slides for the kids, an outdoor theater, and plenty of open space.
Temecula Valley
The San Diego area has no shortage of beaches, water, coastlines, and theme parks for its residents and visitors, but sometimes you want a change of pace. That's when you should load up the car and head to Temecula Valley, located a short 58 miles from San Diego.
Known as "wine country, Temecula Valley is home to over 30 wineries where you can schedule a facility or garden tour, wine tastings, and enjoy other exciting events/ If you aren't a wine lover or want more activities to add to the to-do list, there are lots to choose from in Temecula Valley
Have the time of your life looking over the city during a hot air balloon ride, stay on level ground and take a horseback ride, or watch wildlife at the Santa Rosa Plateau Ecological Reserve.
Anaheim
Another theme park destination, Anaheim is home to Disneyland where all of your favorite Disney stars show you the time of your life. If you get to Disneyland early, you can experience most of the fun in a single day.
Not a fan of Mickey, Minnie, Donald, and the gang? Anaheim has many attractions and activities worthy of your time. Dont miss the chance to take a Celebrity Tour of Homes, visit the Angels Ballpark to catch a game and spend some time at Adventure City where you and the kids can enjoy a petting zoo and other fun activities.
La Jolla
Travel to La Jolla in just 25-minutes where you can enjoy the gorgeous, sandy white beaches and a variety of outdoor adventures. The Beach at La Jolla Cove is especially adventurous. You'll find caves, kelp beds, and reefs here and can go snorkeling year-round.
Torrey Pines State National Preserve and the La Jolla Children's Pool are two additional attractions visitors should not miss. At the National Preserve, you can take in some of the best trails in the state while at the Children's Pool, the game is all about getting wet and wild.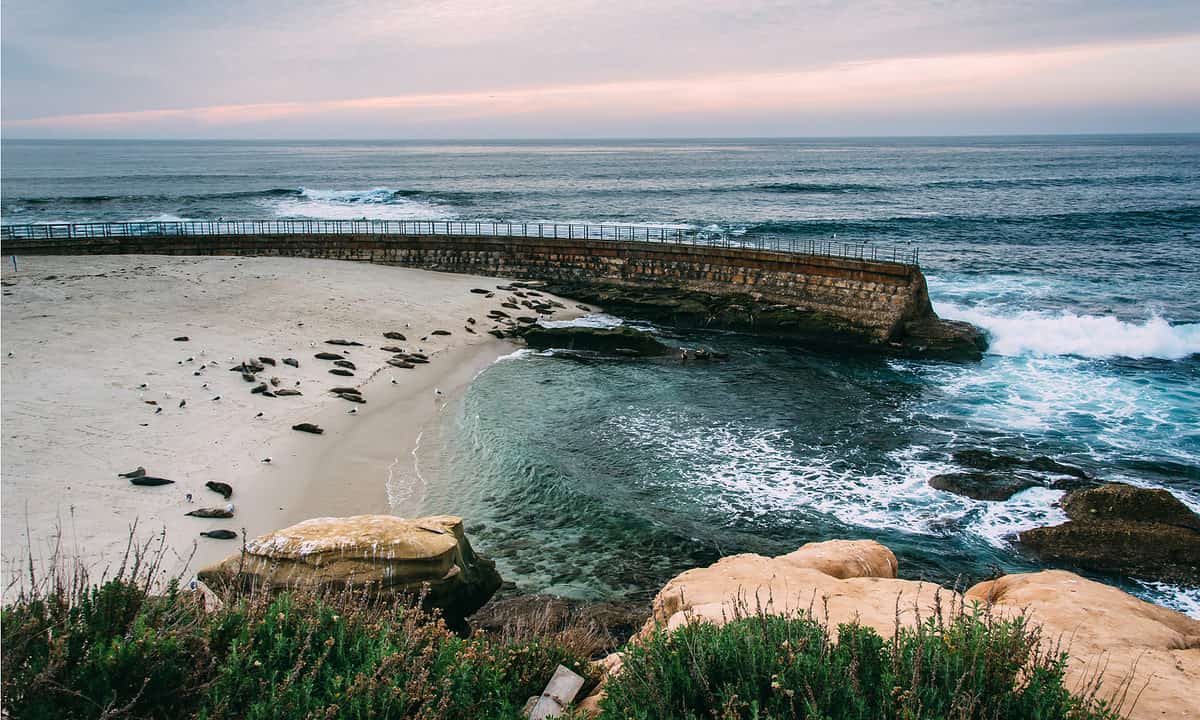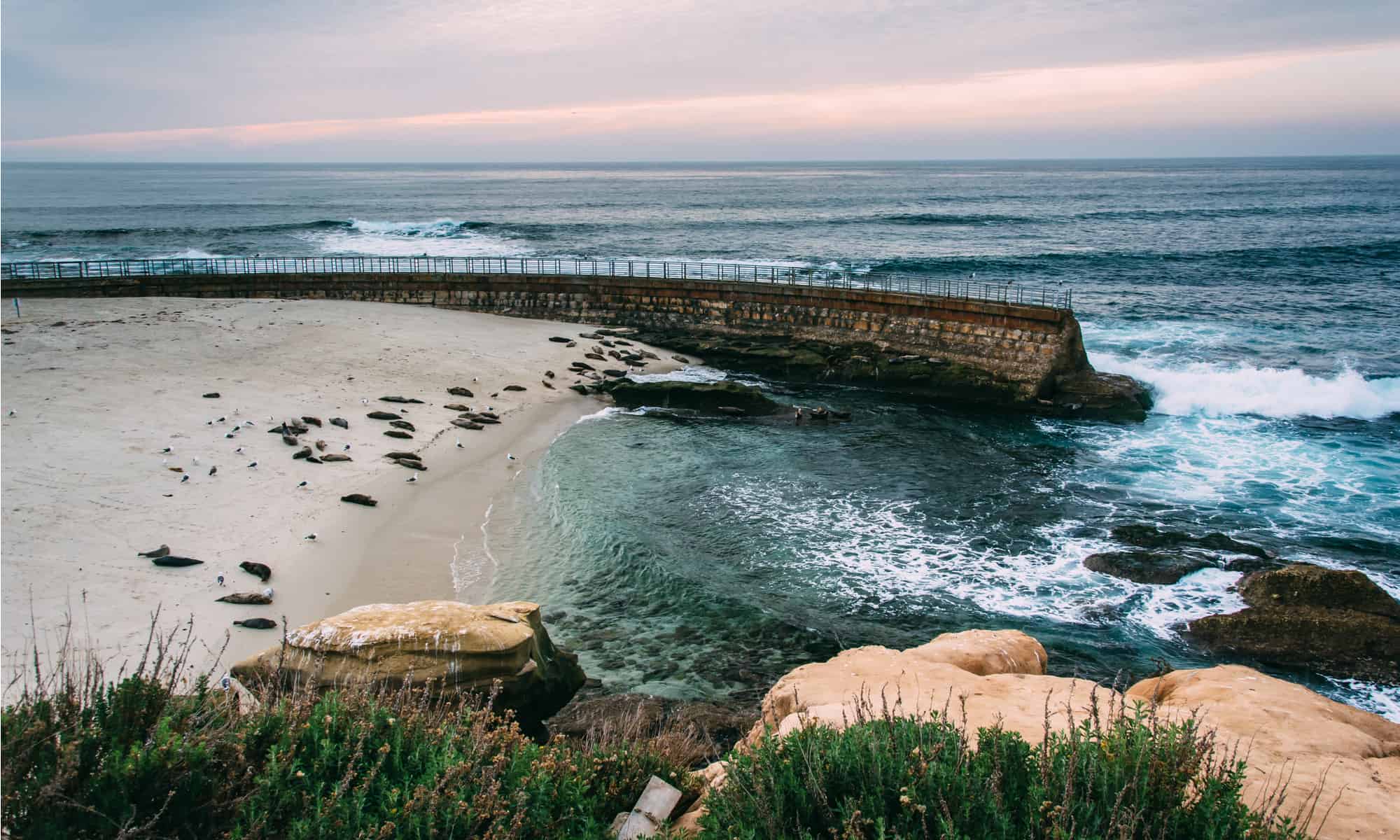 Anza-Borrego State Park
Located 64 miles from downtown San Diego, the Anza-Borrego Desert State Park is worth visiting if you appreciate the great outdoors. It is one of those day trips the kids will appreciate as well since turning your visit into a scavenger hunt is so easy. The state park is known for its gorgeous spring wildflowers, majestic canyons and cliffs, and rocky mountain backdrops. The area is home to a plethora of wildlife as well, including roadrunners and big-horned sheep.
The state park is filled with natural wonders and hidden gems from slot canyons to cactus-filled hills. Exploring all of the natural wonders and hidden gems will not cost a penny at this state park. Yes, Anza-Borrego Desert State Park has free camping, hiking, and sightseeing for visitors.
Whether you live in Southern California or are just visiting, these day trips from San Diego make this beautiful town a great hub with some amazing nearby places to check out.
YOU MAY ALSO LIKE: