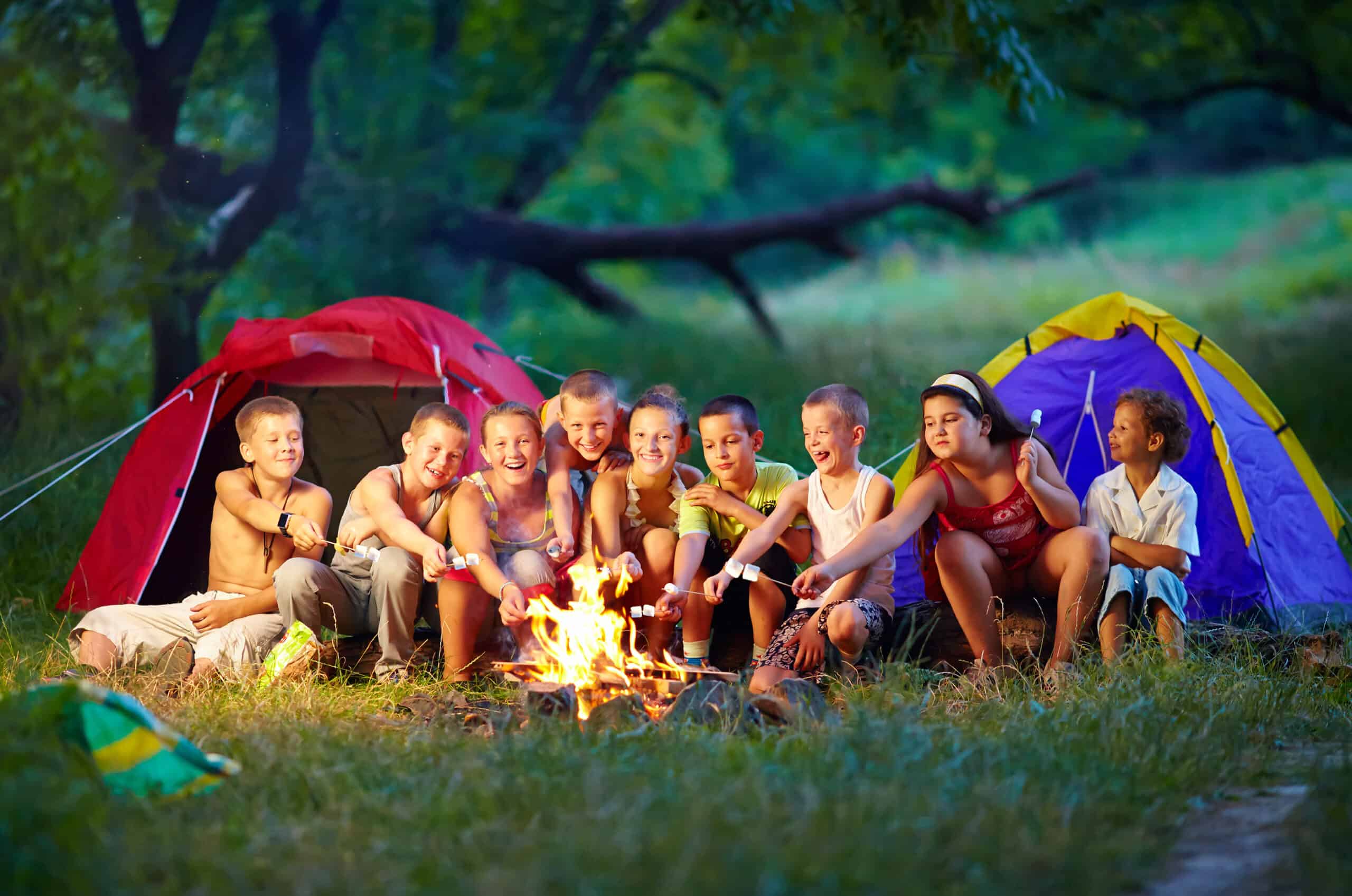 Camps allow your child to discover new interests, meet new people, learn valuable life skills, and develop character. Camps are held mostly in the summer and exist for boys, girls, and coed. They can be sports camps, academic camps, music camps, science camps, outdoor adventure camps, and camps with a variety of activities! They are a lot of fun and offer a chance for your kids to be part of wholesome experiences, especially educational camps. To top it all off, camps are known to foster friendships, bonds, and experiences that will be part of their core memories for a lifetime!
If you're looking for a camping experience to bring all of the above to life for your child, here are some of the best camps in Texas today, in no particular order: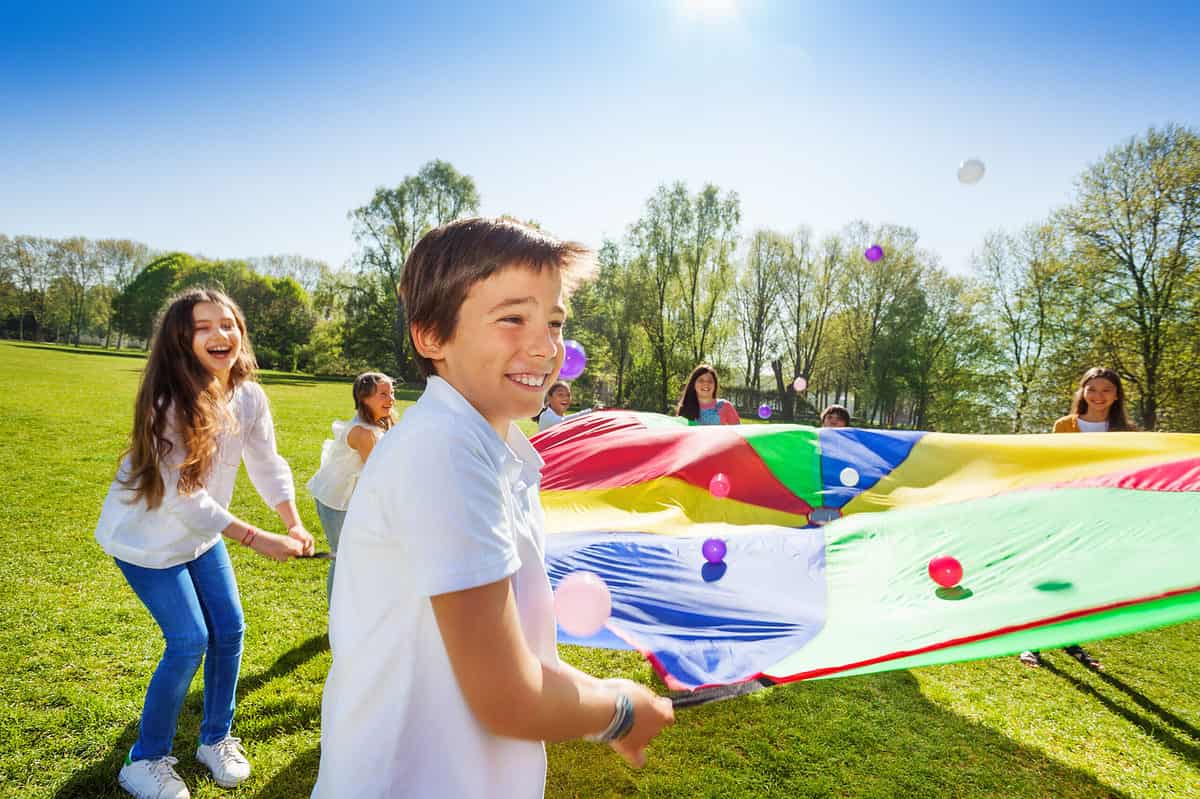 1. Camp Mystic
Drive down Highway 39 in the evening hours to find Camp Mystic, which is marked by a glowing "Mystic" sign on top of the Sky High hill. Because this camp was started in 1926, many campers can say that their great-grandmothers, aunts, grandmothers, and even cousins attended the camp when they were kids.
The Guadalupe River divides the 700-acre campgrounds. It provides a welcome respite from the hot and humid days that only get worse as the summer progresses. Mystic provides a variety of activities and sports for campers. They enjoy them daily, many of which revolve around the river. Girls also participate in one of two teams that compete in games and sports throughout the year. At the end of each term, one of the teams is crowned champion.
And what about the food? Those who attend Mystic openly brag about its flavorful and delectable dishes. To top it all off, campers will be glad to know that Mystic serves ice cream every day, just after lunch. Every single day.
The camp's Christian identity is at its very heart. On Sundays, vespers are held on Chapel Hill and worship and praise are held on the waterfront. With just over 400 campers per term, Camp Mystic remains relatively small. This makes it a unique place for your kids to form those forever friendships that we all seek.
2. Camp Waldemar 
Camp Waldemar is also located between the rolling hills of central Texas and along the Guadalupe River. It has served as a summer retreat for camp-obsessed, summer-loving girls and their ancestors since 1926. Its history and legacy are as deep as the roots of the camp's cypress trees.
Since its inception, Camp Waldemar's mission has been to provide wholesome fun and an escape from the stresses of everyday life. They also wish to instill in the girls the values of self-esteem, character, friendship, and faith.
One of the many things Waldemar is known for is its dedication to excellence in manners and etiquette (particularly at meals). The girls are taught all of the important dos and don'ts of eating at the table. Learning things such as using "please" and "thank you" when asking for food, maintaining good posture, trying one of everything set before them, and only starting on their meal after the hostess has begun taking hers.
Trying a little bit of everything may seem daunting to some, but it isn't too difficult when all food preparation is overseen by a gourmet chef. Waldemar even has its own cookbook. You can buy them on its website which includes dishes and recipes from bygone eras.
3. Camp Longhorn
Since its inception at Inks Lake in 1939, Camp Longhorn has been a summer staple for thousands of young Texans. Longhorn's humble and small beginnings are almost unrecognizable now that it has three locations. The camp now offers summer sessions at C3 (established in 2016, located on Inks Lake). Also at an older one at Indian Springs and its home base at Inks Lake (established 1975).
Longhorn's blob on the lake is an unmistakable trademark among the many enjoyable games and activities available. To clarify, Camp Longhorn is credited with inventing the exhilarating activity. Imagine a giant trampoline if you've never had the opportunity to experience the brief, adrenaline-filled excitement of a blob! When one or more campers jump on one end of the massive water installation, the camper on the edge is thrown high into the air before splashing into the water below.
While competition is the main priority in many other camps, Longhorn emphasizes leadership and participation. Parents and guardians will be pleased to note that a "Longhorn Rangers" adventure and leadership program for 10th-grade boy campers exists.
Boys who participate in the program get to travel by bus to New Mexico and Colorado. There they can check off activities like rock climbing, fishing, and camping. They return to camp after two weeks of activities and bus travel to put their leadership skills to use as teachers and counselors.
4. Vista Camps
Vista Camps are the oldest of the camps on this list, having hosted Texas children since 1921. The Vista Camps are two camps: Rio Vista (for boys) and Sierra Vista (for girls). Even though each camp is on the same grounds, they are complimentary of each other. They are considered more sister-brother camps than anything else.
The activities at Vista are similar to those at other camps. The Vista Camps also offer some that are unique. Campers can take "Just for Fun," which is essentially a 50-minute fun and free time class. In Mega Mind, campers are allowed to keep their brain cells healthy by conducting various science experiments.
Though Vista's girls' and boys' camps have separate schedules and activities during the day, they do come together once a week for a variety of nightly programs. They have a dance, a picnic, and even a carnival together.
Because of the Vista Camps' age, the traditions are strong. Several generations of families have often attended and can joyfully share in the memories and traditions.
5. Heart O' the Hills
For many campers, Heart O' the Hills is best known for its hotel-style red-roofed cabins. Some may find the fact that the girls attending this camp live in an old inn unusual, but why waste good real estate and construction?
The campus was built in 1928 for parents dropping off their children at nearby camps. It remained open until 1953 when it was converted into a camp in memory of Jo Jones, the soon-to-be owners' daughter who was killed in a car accident in the nearby city of Ingram. Heart O' the Hills has grown since then. Over the years they have built more traditional-style cabins (what they call "tepees").
Another interesting feature of Heart O' the Hills is its location right along Highway 39, which divides the camp. As you wind your way through the narrow roads, you shouldn't be surprised if you see some campers happily splashing in the Guadalupe River on your left and others on horseback, riding away on your right.
In addition to daily activities, the camp hosts events and special days throughout the term. Take, for example, Seminar Day. This unique and much-anticipated tradition provides a break from the monotony of camp life.
In seminars such as zip-lining, netball, fiesta, and canoeing, among others, campers can learn about the customs and ideas of the home countries that their counselors come from.
6. Camp Stewart 
Camp Stewart, located just down the road from Heart O' the Hills, was founded in 1924. The two camps, which are not far apart from each other, even have a sister/brother picnic for siblings who attend both camps.
Stewart is situated on more than 500 acres of land, which allows for a wide range of activities and programs. Once boys reach the age of 13, the camp introduces Condor Specialty Programs to them. Within the program, there are four sub-programs: Campmaster, Outdoorsman, Sportsman, and Ranchman. Each of the programs allows teens to take specific classes in each field. They learn more about what they are most interested in.
But, aside from activities (though Tarzan Rope and Billy Bob Sled sound like the most fun), Camp Stewart is known to be home to several special events and traditions that most campers wish could be celebrated every day outside of camp. Events such as the Mardi Gras Lunch Rodeo, Crazy Hat Breakfast, and Rodeo have proven to be a big hit with past campers. It's difficult to say no to bringing your kids here!
7. Camp La Junta
Camp La Junta, like many of the camps that dot the roads through central Texas, has been around for decades — since 1928, to be exact. Because of its long-standing presence on the camping scene, the camp has strong traditions and a rich history that have stood the test of time.
La Junta is an all-boys camp with the name "the gathering place," which perfectly describes the camp. Generations of boys have gathered every summer to compete in sports and activities, learn important life skills, and develop an appreciation for the outdoors, all while (arguably most importantly) enjoying the simple pleasures of summer.
The boys at La Junta can participate in a variety of activities. These activities are unlike anything they could do at home during the summer. Your child should consider taking a class in horseback riding, skeet, trap shooting, or mountain biking.
La Junta takes riding to a whole new level. They started a tradition called "The Rough Riders" in 1955. This allowed the camp's top eight riders to go on a two-day ranching and camping trip. The boys hunt game or herd livestock, run fence lines, cook and sleep outside, and ride over miles of ranch land.
Conclusion
The list above only scratches the surface of some of the best kids' camps in Texas today. Parents, guardians, and caregivers should keep in mind that these camps fill up quickly. Some even fill up months in advance! They are in high demand. Every well-meaning parent who wants the best for their child would want them to participate in the ultimate camp experience in them. Please contact each of these camp providers directly for the most up-to-date scheduling, prices, and availability, as well as any questions you may have.
We hope this list helps you get started on planning a fun holiday break for your kids to keep them occupied with constructive fun away from home.
If you're looking for more fun camping opportunities across the US, we've got you covered there as well!